Venly, a blockchain, and wallet as a service provider continue the development of its services and now is able to provide NFT integration for Shopify stores with the click of a few buttons.
The new NFT application will allow merchants to mint and sell non-fungible tokens by using the Polygon POS technology with extremely low transaction fees, quickly and easily.
Currently, the application is available for Shopify Plus businesses as a beta program. Interested shops can apply through Venly's website and need to be vetted by both Shopify and Venly.
In terms of user experience, the payment process remains exactly the same so customers will be able to purchase NFTs using the same process they are used to using Shopify.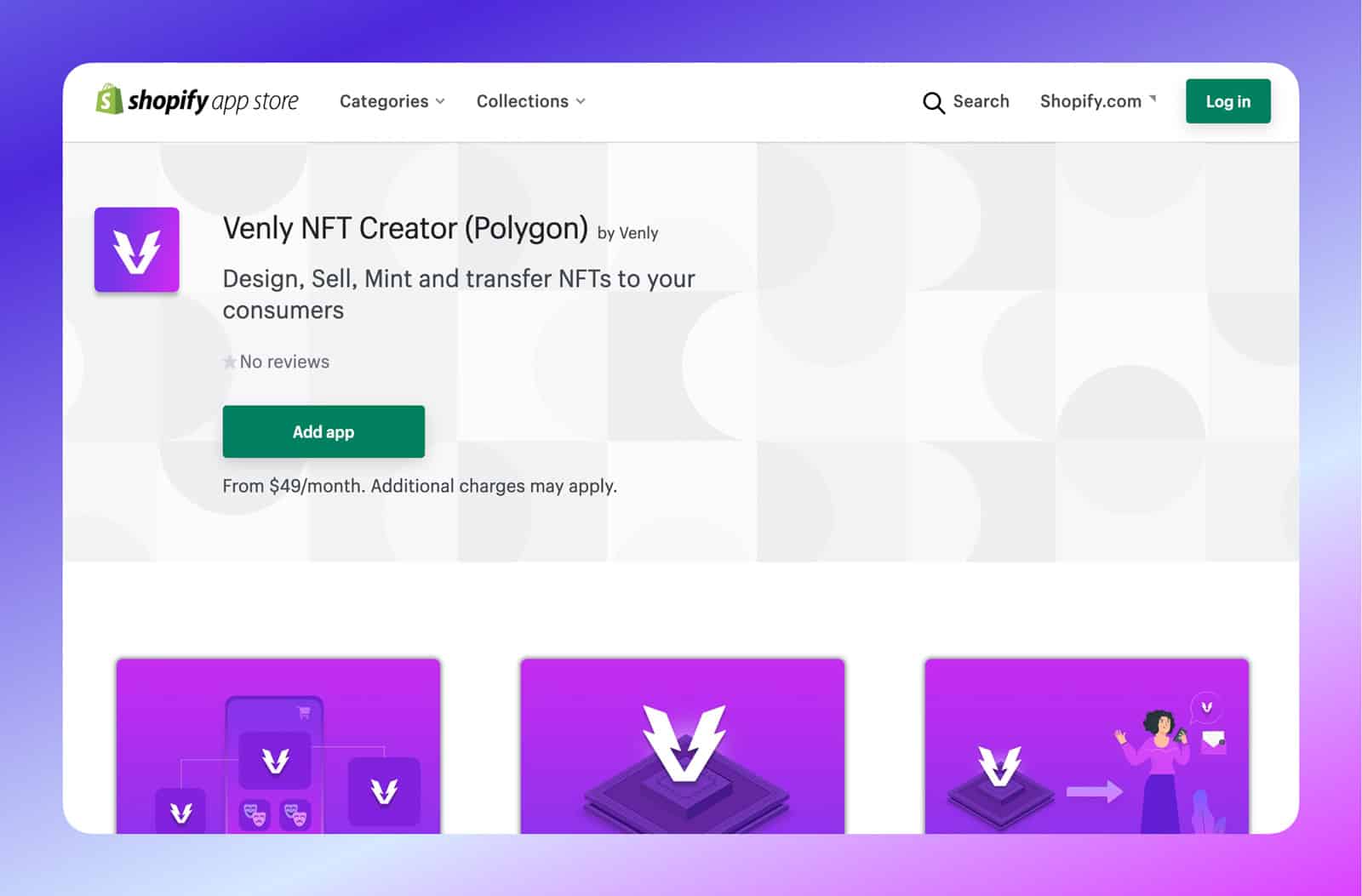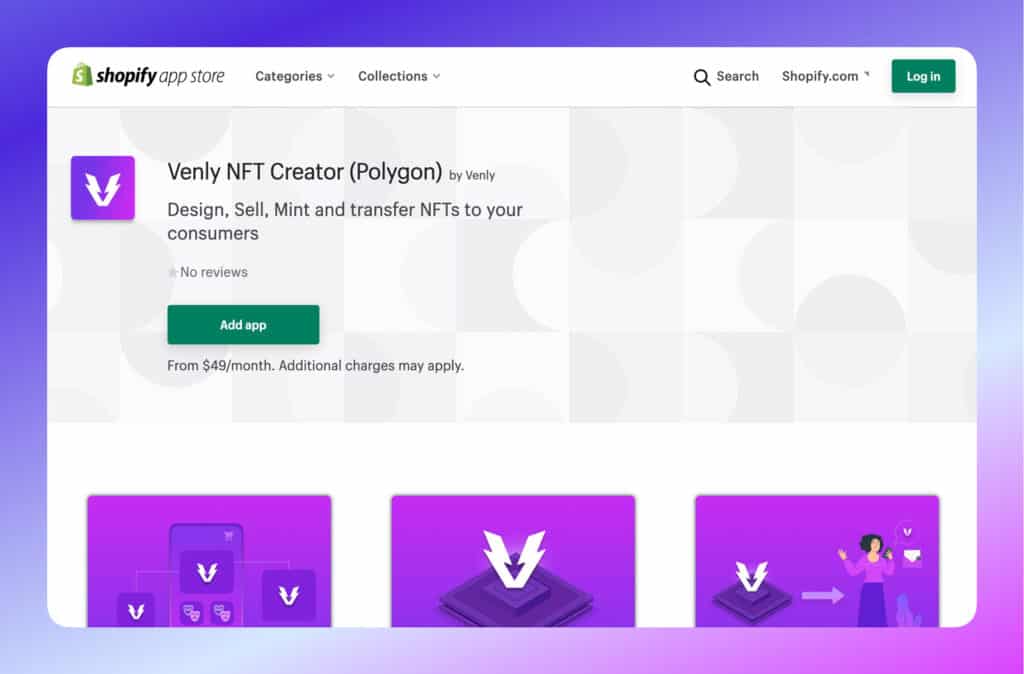 We're very proud to integrate our platform with Shopify and receive merchants' feedback after an extensive development process. We're honored to share the same vision with Shopify to make digital assets more mainstream and to be chosen to co-develop this app. By equipping one of the biggest web2 platforms with web3 technology, we're taking a big step in innovating the e-commerce industry and making it future-generation proof.


Tim Dierckxsens, CEO and Co-founder of Venly.
Shopify is one of the world's largest e-commerce providers and it's no surprise to see it jumping on the NFT train. The company accounts for almost eleven percent of the world's e-commerce market share and has over one million active shops.

Enabling greater consumer access to this novel tech and all the benefits that come along with it is key to fostering greater adoption in the space.


Sandeep Nailwal, Co-founder of Polygon.
As of now, a handful of merchants such as Beckett, 1of1nft, Moniker Art Fair, Avatt, and many others are on board to utilize Venly's NFT App with a number of new merchants joining in the near future. Utilizing Polygons technology, Shopify and Venly are able to provide a seamless and fast experience to regular users without having to understand how crypto and wallets work.