My Defi Pet is a new blockchain virtual pets game that grows fast from Vietnam veteran game developers. The project looks interesting and promising with lovely graphics and easy to understand gameplay.
Watch the My Defi Pet Review Video
Recently, My Defi Pet announced token swaps from Polygon Mainnet to $DPET BEP20.
DPET token is used as the main currency inside the My DeFi Pet game, it exists on BSC, KardiaChain and in the future Ethereum and Polkadot.
My DeFi Pet is running on the Binance Smart Chain (BSC) and KardiaChain, following a model similar to Axie Infinity. You can buy eggs using the DPET token and hatch them to get new pets, and if you are lucky, you can get a rare one.
Right now, the game only allows you to raise and feed your pets by harvesting corn, wheat, potato, and other crops. As you feed your pets more and more, their level increases, and they earn more silver coins for you, which can be used to purchase different types of cages from the in-game shop.
My DeFi Pet is in its initial stages, so many new features and updates are expected. Pet battles and the breeding feature will be releasing soon, and you will be able to breed new pets through an in-game Happy Forest.
Moreover, there is a Marketplace and a Staking Center in the game, which will allow players to trade pets and stake DPET tokens to earn passive income. It is not clear at this point how they will work or when players will be able to them.
It's important to note that the game has won Binance Blockathon, and according to its official website, the "Investors & Backers" list includes Animoca Brands.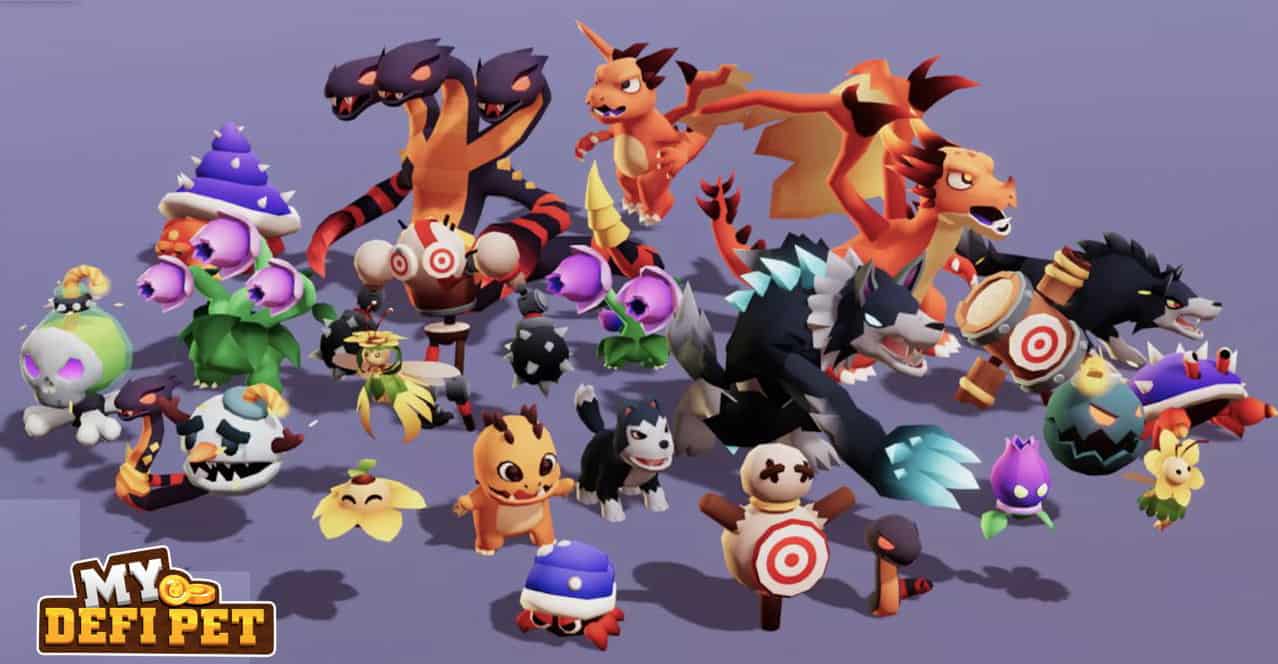 The DPET Token
DPET token is the main currency in My Defi Pet game that will be used for upgrading pets, trading, and staking. DPET token is priced at $0.79 and has a total market cap of more than $79 million. The total supply is 100 million.
How to get DPET token and buy eggs in My DeFi Pet?
You can earn DPET tokens by playing the game and completing missions. You can also swap BNB in your MetaMask wallet for DPET tokens using an exchange like Pancake Swap. Once you have DPET tokens in your MetaMask wallet that is linked with the game, you will be able to buy eggs to get new pets. Each egg will cost you 3 DPET tokens.
You can use KardiaChain wallet to buy pets through DPET tokens also which as almost zero fees, but the playerbase is mostly on BSC.
Once the game adds new gameplay features we will update the My Defi Pet Review.