Remember the Global Guerillas apparel collection we presented a few months ago? It was the world's first apparel line with an authenticity token on the blockchain. Then, we said that many companies will follow and create their own versions of blockchain-based tokens to prove the authenticity of their products and Nike is apparently one of them.
The US Patent Office issued Nike's patent for blockchain-enabled sneakers called "CryptoKicks".
With blockchain technology, Nike can track the ownership as well as the authenticity of their sneakers, assuring consumers that their product is original and not a replica.
Regardless of the country you live in, fake Nike products can be spotted all over the world as it's one of the most favorable sneaker brands of all ages. Proving authenticity is essential for companies of that size.
A pair of "CryptoKicks" comes with a tradeable non-fungible token on the Ethereum blockchain which identifies the particular pair of sneakers.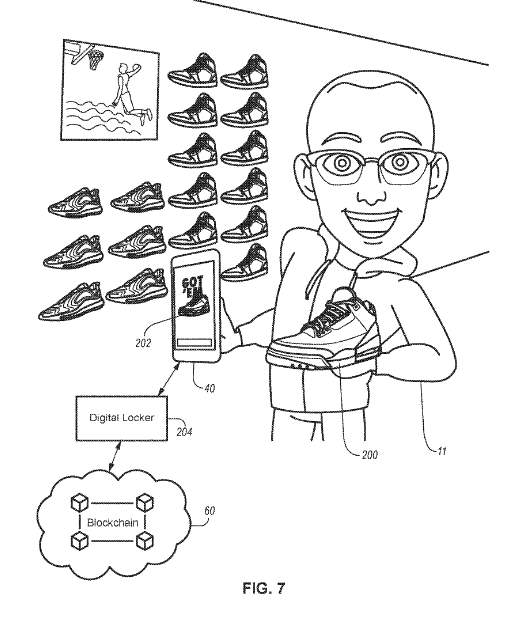 Breeding CryptoKicks
Nike goes a step further with its authenticity tokens and will allow owners to breed their NFTs (Non-Fungible Tokens) and create "shoe offsprings" as a new, tangible pair of shoes.
Digital sneakers are something new and while we don't know if there's going to be any functionality with those, they will be stored in the "Digital Locker", a crypto-wallet type app.
The US Patent application outlines multiple goods and services including crypto software wallets and hardware wallets, "operating an online marketplace featuring footwear and clothing," and "downloadable computer software for managing cryptocurrency transactions using blockchain technology."
Are you going to own a pair of shoes? Let us know in our telegram community.