With a new blog post, the Trading Card Game Spirit Clash released new information regarding the gameplay as well as the future of the game, including the anticipated Presale, which is now taking place at OpenSea website.
The presale consists of 200 origins exclusive cards with different rarities and statics. There are 3 packs available for the price of .1. .2 and .3 ETH each.
The Most VFM pack is the 7 Cards Legendary Booster Pack which offers x4 Legendary card drop and costs .3ETH, roughly around 50$. More affordable options are available with the 5 Cards Epic pack which costs .2ETH and the 3 Cards Rare Pack at 0.1ETH.
Presale cards have a lightning border that won't be ever implemented again in any new card the game will issue while Rare and above rarities have exclusive alternate card art.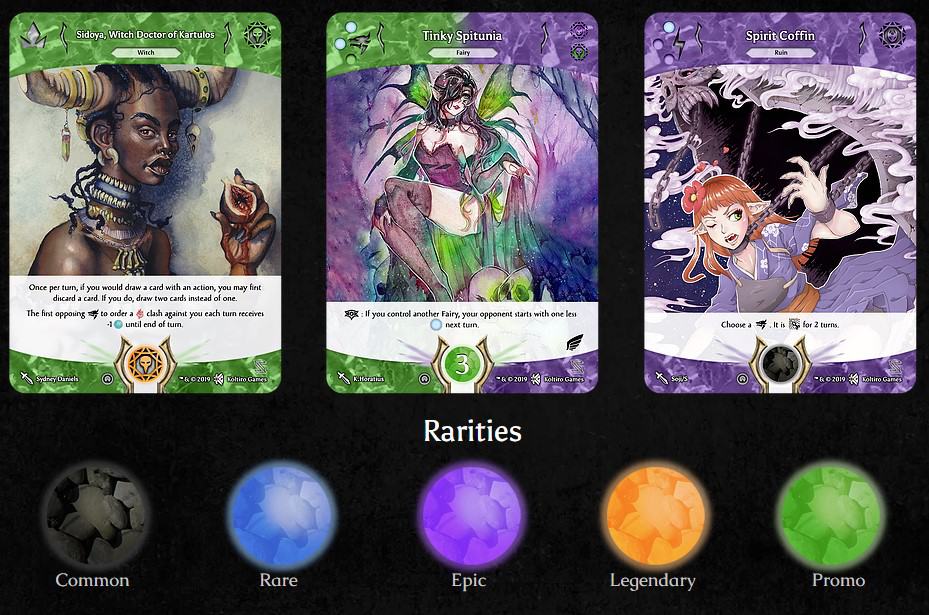 What is Spirit Clash?
It's a skill-based trading card game powered by Enjin Blockchain. Spirit Clash is part of the Gaming Multiverse which means that some of the in-game cards might be compatible with other AAA Multiverse games and vice versa. For example, Spirit Clash right now supports the Shadowsong in-game item with many others to come in the future.
As a Hybrid blockchain-powered game, it doesn't compromise on gameplay, meaning that you can play in real-time and own your assets on the blockchain in the form of ERC1155 tokens.
Spirit Clash Gameplay
Spirit Clash takes a different approach than the majority of TCG games with virtues, overlords, cores and 30 cards on the deck.


With no mana to spend, Spirit Clash is going to be a fast-paced game where the players are challenged to conquer 2 out of 3 cores to win a battle. The overlord is the main card with multiple followers that can use relics to help gain influence over the cores.
Instead of the mana system, each card spends 0-3 actions each turn, a feature that will make the player think twice.
The player's deck consists of an Overlord, a Virtue totem and 30 cards. Gaining control over a core requires 10 influence advantage in the specific core over the rival player. There are some limits also on what type of cards a player can have, depending on the rarity.