The Abyss is the ideal platform for any MMO lovers with opportunities to earn cryptocurrency outside of games as well. Now, one the most anticipated Enjin powered game, Age of Rust, will be featured on their platform as well. Take a look at some of their stunning graphics in their game preview trailer!
Players will be able to earn Enjin backed items and even go for the biggest prize of 20BTC which is hidden throughout the game. Age of Rust is full of interesting puzzles and it will give players such a huge sense of accomplishment after completing them. Here is a preview on how a puzzle will be like.
You can read more about Age of Rust here or visit their website here.
The Abyss also offers a wide variety of games both free to play and purchase to play.
The digital distribution platform for MMO/MMORPG games with a Platform-as-a-Service (PaaS) business model at its core. The Abyss supports indie-studios by providing a complete technology stack allowing them to easily develop, run, market and manage game projects with no third parties involved. Users are also offered a series of income-generating services including the unique multilevel referral program which serves as an additional revenue stream for gamers and developers. For more information on the platform visit official website.


They will also be issuing rewards in Q3 just by playing games or generating content.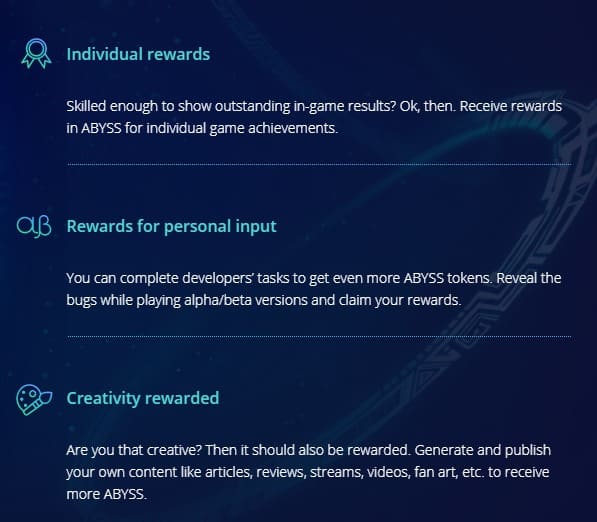 Sign up today and try some of their fun and available games but more importantly, get ready for Age of Rust!