Web3-based MOBA Thetan Arena is celebrating Christmas with two exclusive events. The first one will see many community members spin a "GIFTMAS Fortune Wheel," ultimately receiving a share from a $15,000 prize pool and many other amazing rewards.
Simultaneously another event will take place called Mythical Christmas. Mythical Christmas will start tomorrow, Dec. 17, and will end on Dec. 25. When the event starts, users will be able to visit the marketplace of Thetan Arena and purchase Christmas Boxes containing five new heroes, Reindeer Mary, Big Santa Big Papa, Penguin Culien, Geisha Lucy Muffy and Strelitzia Phoenix.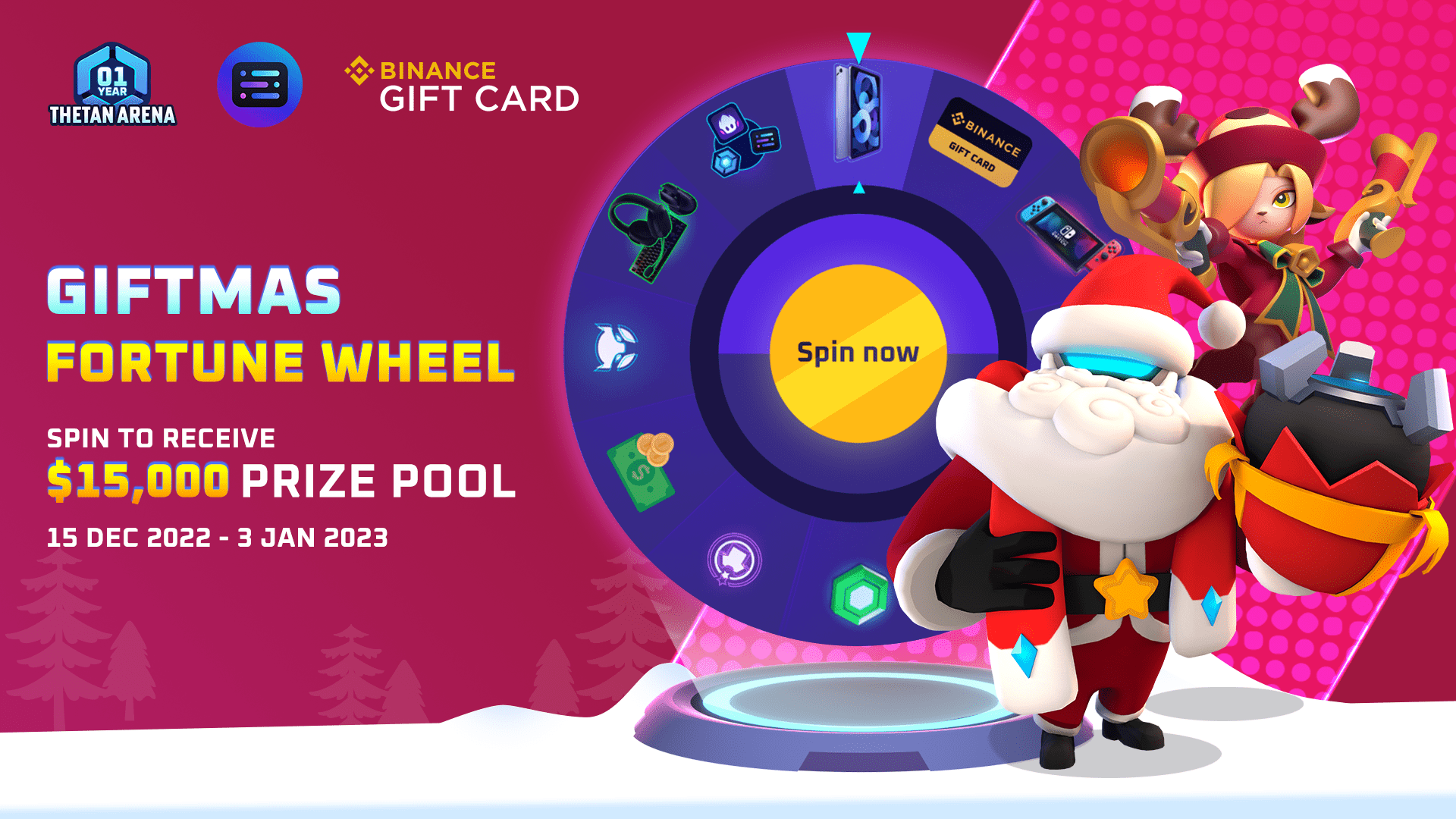 In Brief:
The first event will last until Jan. 3 and has already begun.
Players must obtain a fortune wheel ticket to spin the wheel.
By purchasing a Christmas box, users shall receive 400 PowerPoints and an extra GIFTMAS fortune wheel.
Rewards for the Fortune Wheel event include in-game content and physical items. (a $15,000 prize pool, NFT Heroes, Cosmetics, PowerPoints, Razer Keyboards, Nintendo Switches, and more.
How to Acquire Fortune Wheel Tickets
There are three ways to acquire a Fortune Wheel Ticket. One was mentioned above (purchasing a Christmas box). The second one is to complete the tasks found on the marketplace.
In addition, connecting to the marketplace using a Sequence wallet will award players with an extra Fortune Wheel Ticket. (Found in the top right corner of the marketplace)