TinyTap, an Animoca Brands subsidiary, unveiled some revolutionary AI features designed to modernize how educators and parents develop learning materials for kids. This strategic move also incorporates a collaboration with Open Campus, aiming to amplify the reach and potential of Publisher NFTs.
By blending AI with Web3 technology, they're upgrading educational opportunities and presenting content creators with better prospects to monetize their efforts.
A standout feature released by TinyTap is the AI "Prompt-to-Game" function. Accessible via their platform, this tool lets users input a subject, after which the AI swiftly crafts a comprehensive educational game around it. This AI capability relies on an extensive archive from TinyTap: a decade's worth of data, encompassing 250,000 games and innumerable activities that have been played over 170 million times.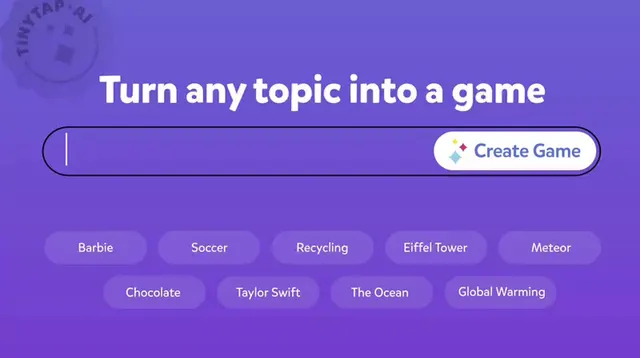 Come September 2023, there's more to anticipate. TinyTap will launch the AI "Prompt-to-Text/Image" tool, enabling content creators to promptly generate vibrant images tailored to their needs. This addition will ensure a more enriched and rapid development of educational games.
Expanding the NFT Landscape in Education
By Q4 2023, TinyTap plans to deepen its association with the Open Campus Protocol. This will allow Open Campus NFT and EDU token holders to mint TinyTap games, both regular and AI-augmented, into Publisher NFTs. These NFTs will be up for grabs on Open Campus, injecting fresh financial inflow into the education domain and ensuring educators gain a deserved cut from their content's earnings.
Reinventing Learning Beyond Screens
Scheduled for 2024, TinyTap will introduce "Practice Anywhere" AI tools. These innovative tools will convert existing media into study material. For example, by inputting a YouTube educational video URL, the TinyTap AI will transcribe its contents and craft TinyTap games for kids to reinforce their learning. Leveraging technologies like sound-to-text and their generative-AI, this is bound to redefine after-class learning experiences.