We are slowly heading toward the last celebration of 2022, Christmas. It is a celebration where all the beloved family members visit each other and give presents to each other. Gala Games decided to surprise us with Santa Claus's arrival to the world of Web3.
Informally, Gala Games, a Web3 gaming ecosystem emphasizing digital player ownership, celebrates Christmas by offering its Town Star users the chance to acquire some exciting seasonal NFTs throughout December.
NFT, or Non-Fungible Token is a digital asset on the blockchain with a unique identifier number and other meta-data. NFTs are the most secure and transparent method to distribute, trade, store, and track digital and physical assets.
Together with these NFTs, an additional Christmas present will be given to each NFT holder. To qualify for the gift, users must purchase at least one of the three seasonal NFTs. The gift is a FREE NORTH POLE CREATION LAB NFT.
The Christmas NFTs of Town Star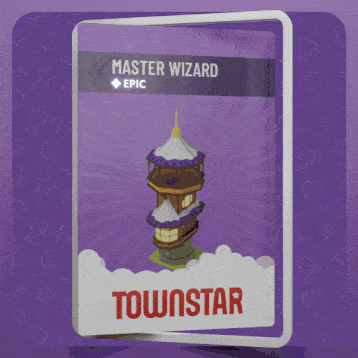 The first Santa-themed building NFT of the year will be the Master Wizard, an NFT that costs $150, and its rarity is epic. The mint date is today, 5/12, Monday. By owning one Epic Master Wizard NFT, you'll be introduced to a new source of magic and creation: Mystical Crafts
The second NFT is Wizards Workshop. It is an NFT that lets its holder pay less to Professor Skid and makes him work faster.
The mint date of the Rare Wizards Workshop is on Dec. 12, Monday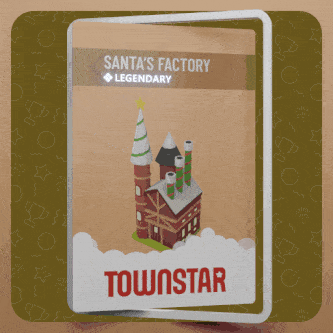 The third building NFT is Santa's Factory. By owning one Legendary Santa's Factory, you'll get the help of an elf that doesn't get tired and gets paid cheaper than average workers! The mint of this NFT is scheduled to occur on Dec. 19, Monday!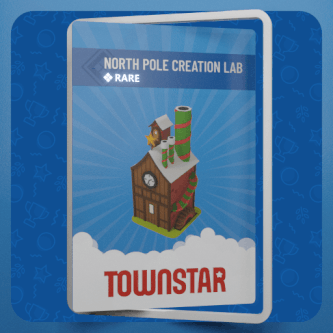 This is the free NFT Gala Games will give to each user if he buys at least one of the above building NFTs. Details not yet released,
Visit Gala Games here.