Silicon Valley-based venture capital heavyweight, Andreessen Horowitz (known as a16z), is breaking new ground with its expansion into the United Kingdom. The company plans to set up its inaugural international branch in London, marking its first overseas foray. This move will facilitate the firm's increasing engagement in blockchain technologies and the nurturing of UK-based blockchain startups.
London Office to Boost Blockchain Tech and Startups
The London office, due to open later in the year, will anchor a16z's crypto practice, currently handling $7.6 billion (£6.05 billion) in committed capital. The company's presence in the UK will extend its influence, fostering close collaborations with universities across the country. This strategic partnership will stimulate talent acquisition, support the establishment of blockchain clubs, and promote blockchain-related curriculum development in UK institutions.
Adding to its UK footprint, a16z leads the investment pack with $43 million (£34.25 million) funding in UK-based Gensyn. Gensyn's decentralized computing resources are key to developing advanced AI systems and applications. The investment aims to exploit Gensyn's groundbreaking cryptographic verification system, fostering trust in AI execution and boosting the state-of-the-art AI development landscape.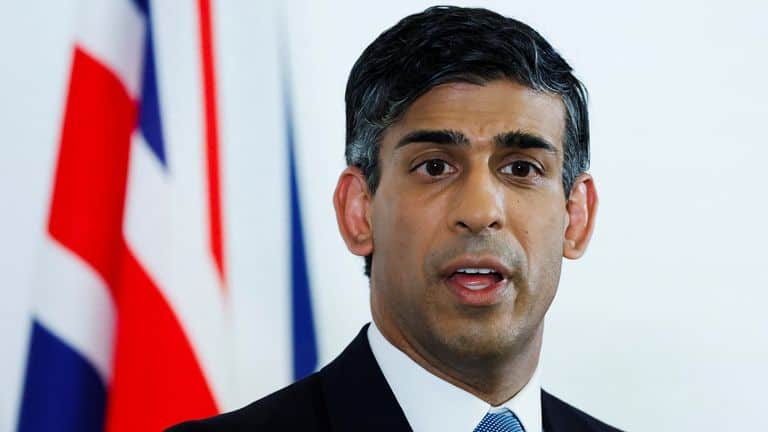 UK Prime Minister, Rishi Sunak, stated the following:
"As we cement the UK's place as a science and tech superpower, we must embrace new innovations like Web3, powered by blockchain technology, which will enable start-ups to flourish here and grow the economy.
That success is founded on having the right regulation and guardrails in place to protect consumers and foster innovation. While there's still work to do, I'm determined to unlock opportunities for this technology and turn the UK into the world's Web3 center.
That's why I am thrilled world-leading investor Andreessen Horowitz has decided to open their first international office in the UK – which is a testament to our world-class universities and talent and our strong competitive business environment."
Crypto Startup School Coming to the UK
a16z is bringing its Crypto Startup School to the UK in 2024. The accelerator program, designed around the distinct needs of Web3 startups, is seeking to attract local and international entrepreneurs. The previous program was met with immense interest, attracting over 8,000 applicants, with the final 26 companies receiving investments and mentorship from industry experts.