One of the coolest games in blockchain gaming right now is without any doubt, War Riders.
Cartified Inc is developing a highly explosive game which has attracted players outside the blockchain gaming community due to its unique concept.
Mike drives his warrior Prius in Wastelands to visit a friend, at the BZN station he gets robbed by street thugs, minutes later, a golden Lambo rams into him. It sounds like a crazy story, but in Wastelands, it's just Tuesday.
You might like:  Inside War Riders: An Interview With Vlad Kartashov
The upcoming blockchain game creates a Mad Max environment where players hunt for BZN, the only form of payment left in the world, BZN is also used for cars as fuel.
War Rider announced the Duct auction in which players can buy six unique vehicles, the auction began from 100ETH per vehicle (for some) and it will steadily drop until there is a buyer.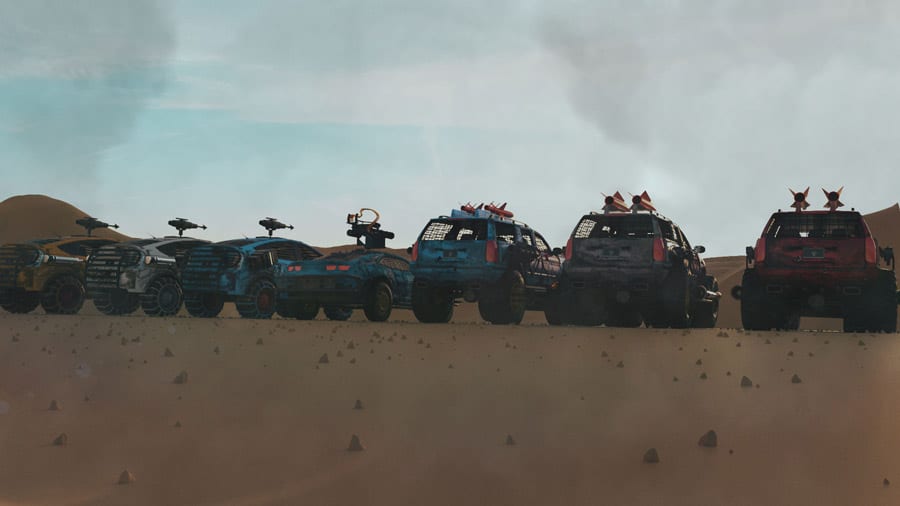 Founders Edition Lambo
I always like that word, Founders Edition. There is something about it, probably because it reminds me of the GNvidia GTX Founders cards but now, a Founders Edition Lambo sounds more tempting!
With a Top Speed of 218MPH and NOS equipped, can easily challenge a fighter jet in style, even if there are no jets in Wastelands. The Founders Badge verifies it's uniqueness as the only one available, fastest car with maximum gun slots, designed by the devs Lambo.
Golden Lambo
Similar to what Swarovski is offering to ladies, this War Lambo is made of pure 18-carat gold material with bulletproof ceramic coating, let's not forget, Wastelands is a men world. In case you want to act like Trump, this luxury status is available for 90ETH at the moment while the starting price was 100ETH.
Wastelands offer a number of possibilities to the players, Benzene the only currency left to trade is in charge. Become the most powerful and wealthy army by expanding your garage locations, buy better weapons and killing for influence. Offer protection to other players and earn ETH.
Visit War Riders Auction to learn more  You will need metamask or any other compatible browser wallet.
Connect with War Riders: Discord, Telegram, Twitter, Medium, Instagram, Facebook, GitHub, Reddit, Website.
Connect with  Egamers: Twitter, Telegram, Instagram, Facebook, Discord, Medium, Steemit,
You might also like:
What if Apple rejects War Riders, Lambos are still all over the Wastelands