Notice:
Even though VIMworld is endorsed by Vechain, we received some messages from the community regarding VIMworld with not so supportive words about it. Many claim developers dumped EHRT tokens and then announced a new token.
It looks like VIMworld was using EHRT token to level up the Vims, which was originally the 8Hours foundation (play table / tap top after) token. VimWorld was part of that initiative.
The previous Vimworld developers left away with a lot of money and Vimworld changed leadership in late 2020. Since Vimworld is separated form 8Hours nowadays, the new developers do not wan't to continue using ehrt and they mint VEED token. Everyone holding VIMs will get new ones airdropped and there will be a swap ehrt->veed. The price of ehrt has tanked.
End of Notice.
The VIMworld platform has developed an innovative ecosystem and community for trading Virtually Integrated Metadata (VIMs), a kind of digital collectibles that are different from the traditional NFTs in terms of their better value and utility. 
Fungible $VEED tokens function as the currency used for creating and interacting with VIMs in the ecosystem. You can exchange your VeChain ($VET) tokens for $VEED tokens by participating in the IVO.
Unlike a conventional coin offering, $VEED will be distributed through an IVO. Users who will buy a Limited Edition Philippe Diamant VIM with Resilience Clan Treasure can get $VEED tokens in the days after IVO ends.
Once the sale ends, no new Philippe Diamant VIMs will ever be created again.
Players can adopt VIMS from here.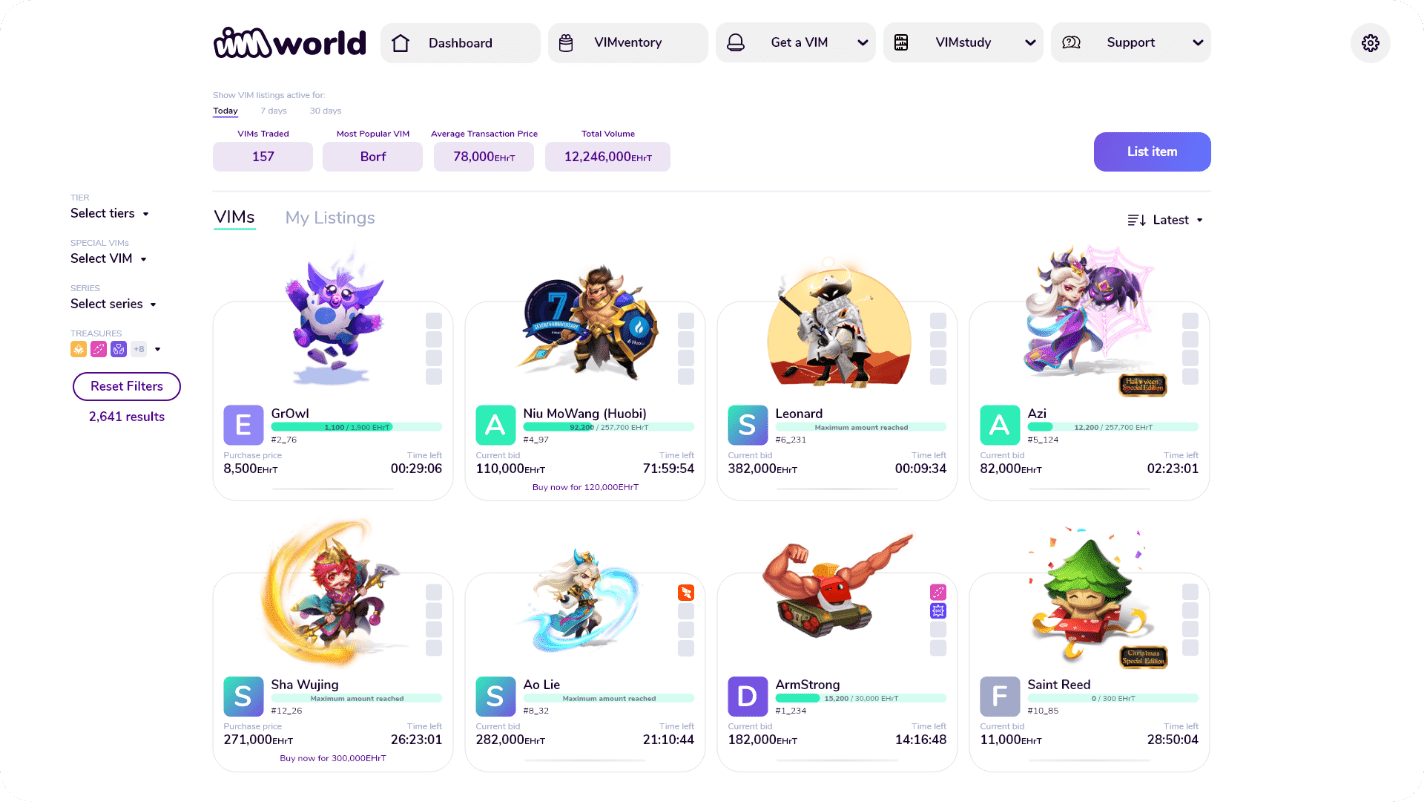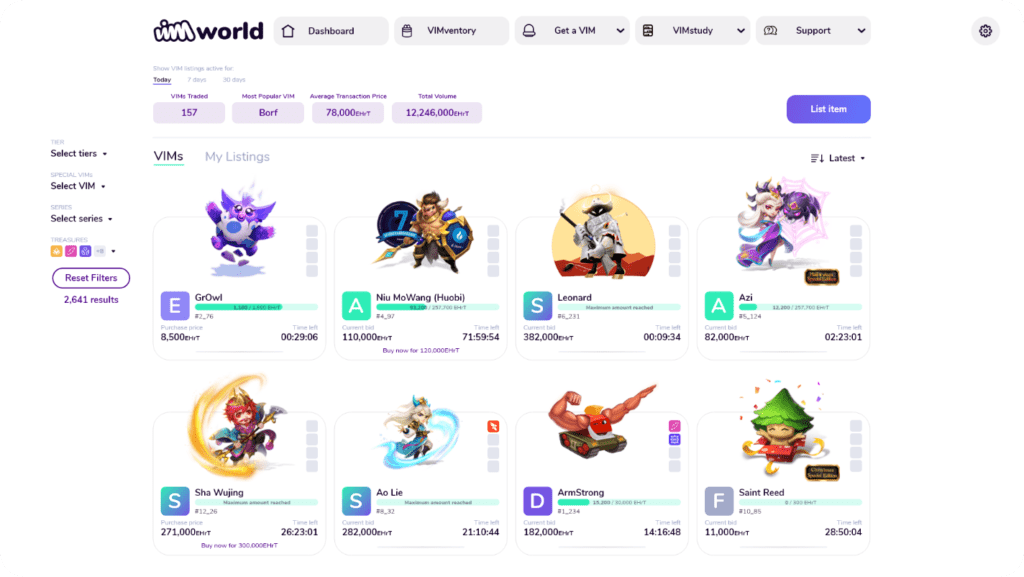 Smart NFTs vs NFTs
NFTs allow individuals to claim and declare ownership of their work online. This can include digital drawings, music, characters, or any other thing considered rare. Owners of NFTs can store these digital assets on a blockchain and trade or sell them on exchanges.
What makes VIMs different than the conventional NFTs is that they can connect with real life things through inclusion of a NFC-chip with a unique code that authenticates the originality of the Smart NFT. VIM Smart NFTs are called "memory capsules" for a reason – they can store your life experiences forever!
With a conventional NFT the only way for you to make a profit off it is to sell it at a higher price than your cost. However, that is not the case with Smart NFTs. You can earn a passive income in $VEED tokens by holding a VIM NFT, and also sell it on exchanges.
VEED Tokens: An Integral Part of The VIM Smart NFT Ecosystem
Everything on the VIMworld platform operates through $VEED tokens.
$VEED tokens must be burned in case a user wants to create a VIM. Moreover, all the transactions that take place on the VIMworld exchange between buyers and sellers are settled in $VEED. Miners on the network (called VIMers) including VIM collectors, traders, farmers and $VEED token holders also get paid in $VEED.
How Can I Secure My $VEED Tokens?
The IVO will end when all the Limited Edition Smart NFTs get sold out.The Smart NFT holders will then get their $VEED tokens air-dropped into their wallets.
To get your wallet, you need to first get yourself whitelisted and complete KYC. After entering your personal details and getting them verified, you will be whitelisted. Make sure you are using a wallet or browser that supports VeChainThor dApp.
The IVO has begun with an initial 200 Limited Edition VIMs with a 10% discounted price. Every 200 VIMs sold will be followed by another 200 VIMs, with a decreasing discount rate at each interval until all the VIMs are sold out.
Future of NFTs
The NFT market has substantially grown since the first ERC721 NFTs launched back in early 2018. In the first 3 months of the current year, there had been a staggering growth of the NFT market, estimated to be between 1785% and 2100%.
It can be said that the NFT market will take a similar trajectory in the upcoming years as Bitcoin which saw its price skyrocket almost 14000% in the last 5 years.
VIMworld looks interesting because it not only makes the handling, storing, and trading of collectibles secure, but also adds an emotional element to digital NFTs by linking them to physical objects.
Read the VIMworld Project Proposal.
Visit Vimworld.