Enjin, the popular gaming network, has partnered with SwissBorg and eight-game developers to launch a quest that moves across multiple games, with a prize pool valued at $50,000.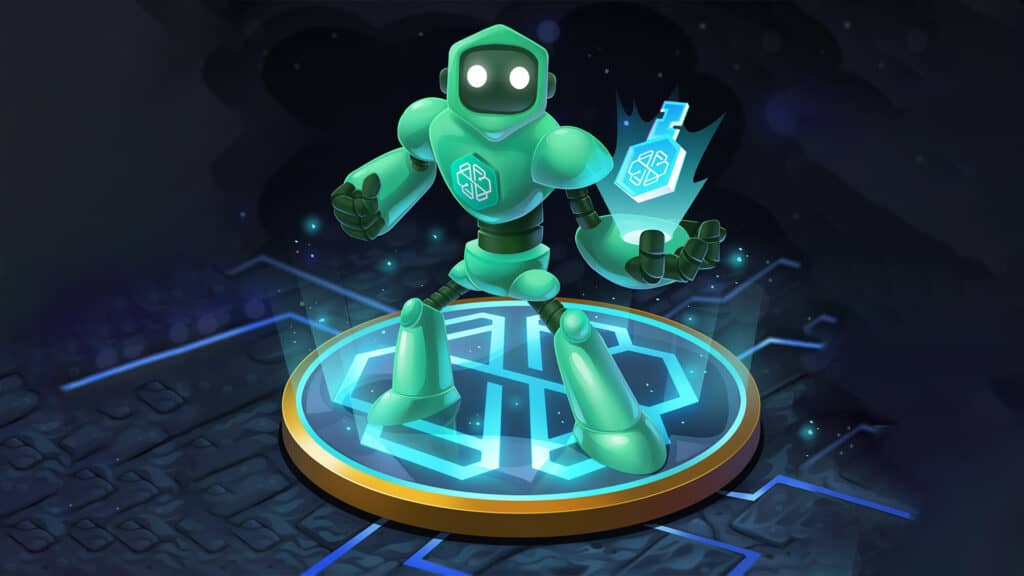 Enjin has announced the launch of a unique cross-game quest in collaboration with SwissBorg and eight-game developers. The event, which begins 3 August 2020, has been created in celebration of Enjin's recent listing on the SwissBorg Wealth App, which has been described as "Skyscanner 2.0" for the cryptocurrency market. This first-of-its-kind Ready Player One-style quest uses ERC-1155 Ethereum tokens to bring together eight separate games in an interconnected, SwissBorg-branded gaming event.
To join the quest, players link their Enjin Wallet to participating games, which allows the game to read the player's Ethereum address, provide the relevant in-game experience, and deliver blockchain-based rewards.
The cross-platform quest features eight games that are available to play on Android, iOS, Mac, PC, and Telegram: Bitcoin Hodler, Forest Knight, Grasshopper Farm, Kingdom Karnage, Lost Relics, MyMeta Minecraft, Min-Mins, and The Six Dragons. After completing the initial leg of the quest within the first seven games, players will receive SwissBorg "Cyborg" NFTs (non-fungible tokens) that must be pieced together to gain access to a final quest stage in Lost Relics.
"Open collaboration leads to innovation," said Enjin CEO Maxim Blagov. "This is the first of many cross-game events that will occur thanks to our blockchain technology. We have been making tools that gamers love for over 10 years, and as we push the envelope once again, we are taking another step toward a digital world in which everyday people can live their lives and find their fortune."
After completing the entire multi-game quest, all players will receive a unique blockchain asset in the form of a SwissBorg robot, which can be used as a character in Lost Relics, Forest Knight, and MyMeta Minecraft. SwissBorg has contributed Premium Memberships to the prize pool, which is valued at over $50,000. All rewards received from completing the quest can be traded and sold for Enjin Coin (ENJ) on the Enjin Marketplace.
"Back when we were kids, the type of wealth we experimented with were imaginary coins, armours, and weapons in video games, and we even learned how to manage these assets," said SwissBorg Co-founder Anthony Lesoismier. "Unfortunately, as soon as you quit a game, you can't passport this wealth anywhere else. With blockchain and NFTs, it's now possible to own that wealth."
SwissBorg recently added ENJ to its Wealth App, giving gamers and game developers in over 100 countries access to purchase ENJ using 17 fiat currencies. Enjin Coin enables developers to mint blockchain assets via the Enjin Platform and integrates them into their games and apps. This platform has already been used to mint over 1 billion blockchain assets that have 10.6 million ENJ locked inside them. With newly launched free trials, anyone can try out the Enjin Platform for free for 14 days.
In their blog, Enjin has said that this quest will serve as a practice run to help improve their cross-game user experience, leading up to the official Multiverse Quest for the Monolith—the first-ever ERC-1155 blockchain token created, backed by 1,155,777 ENJ (over $200,000 at the time of writing).
Players interested in competing in the quest can learn more and sign up to be notified when it launches at enj.in/cyborg-quest.
About Enjin
In 2009, Enjin launched the Enjin Network, a gaming community platform that boasts over 20 million users. In 2017 following a successful ICO that raised $18.9 million, Enjin began building a suite of blockchain products that enable anyone to easily create, manage, trade, store, explore, distribute, and integrate blockchain assets.
Comprised of the Enjin Platform, Explorer, Wallet, Beam, and other tools and services, Enjin's tools enable game developers and studios to utilize tokenized digital assets as part of their acquisition, retention, engagement, and monetization strategies. The Enjin ecosystem is fueled by Enjin Coin (ENJ), an Ethereum-based cryptocurrency used to directly back the value of Enjin-powered blockchain assets. For more information, visit https://enjin.io.
About SwissBorg
SwissBorg held its ICO in 2017/18, raising $50M from 24,000 individual contributors to build a community-centric wealth management ecosystem. In 2019, SwissBorg launched the Community App, a gamified Bitcoin price prediction app with more than 125K players, that allows users to learn and earn bitcoin without any risks.
Launched in 2020, the SwissBorg Wealth App is powered by a sophisticated financial engine that enables users to trade Bitcoin, CHSB, and stable coins at the best price execution thanks to its connectivity to top exchanges like Binance, Kraken, LMAX, and HitBTC. The CHSB, multi-utility token, the key to the SwissBorg ecosystem, allows holders to 1) participate in referendums, 2) become a premium member, which like Amazon prime, allows the community to trade Bitcoin, CHSB & stable coins for free and zero spreads. Download the Wealth app or learn more.