Aftermath Islands is an upcoming strategic role-playing blockchain game based on the TRON Network with a concept similar to Tropico. There are island owners, landowners, pirates, and a decentralized economy.
Aftermath Islands – Tropico on the Blockchain
A whole new world of opportunities and digital experiences is available through Aftermath Islands. This new blockchain game has recently completed the pre-sale campaign, in which players were able to buy Islands and jump-start once the game releases.
The first playable version of the game is coming in February 2019.
Aftermath Islands Gameplay
Everything begins from the pirates. The mischievous guys are responsible for dropping you off an island once you begin your journey to this new exciting world.
Island owners are in place to decide what to do with their island through several options. They can clear land and uncover the hidden map view, collect resources, and scavenge for junk. All of the resources in Aftermath Islands are important and tradeable with other players. The game will feature crafting techniques by using resources and junk. All items can be dissembled and return some of the resources.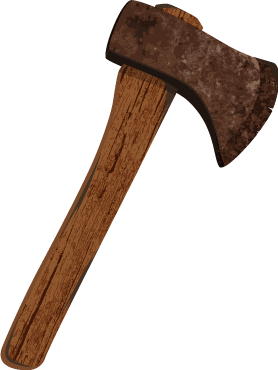 Islands can compete against each other through battles for special rewards while the players can choose between one profession and a hobby. These elements have a crucial role in in-game profits, so we suggest reading carefully and choosing wisely once more information is available.
Island owners should build strong communities, upgrade defenses, buildings, assets, and keep the citizens protected over external attacks. In addition to those, a governor (Island owner) can decide how to rule through the island control panel, decide how much to sell land, adjust tax rates, implement laws and other interesting features.
Players will be able to trade assets and resources between islands by using boats. The bigger your boat is, the more it can transfer. As expected, boats are limited, there will be only 5,000 pontoon boats and 2,500 barges, with the possibility to rent space. Also, there will be 10,000 Rowboats.
The Islands
Each island is a Tron20 asset. There will be only 10,000 islands available throughout the entire game divided into four classes.
Islands are available to buy from pirate vendors or other players. Every island has a 1% (of total island sales) protection tax imposed on the pirates' island. Once your island population reaches 50% of its total capacity, your protection tax is reduced by 50%.
The biggest of the islands is Oasis Island. It includes all the necessary resources to advance in the game. Simultaneously, other islands like Refugee and Mini Island do not contain all the natural resources and force owners to trade for what they lack.
Islands come in blocks. For example, Oasis Island contains 10,000 blocks with a maximum population of 1,000 citizens. There will be various leaderboard categories in which islands will compete for in-game rewards, including resources and assets.
The Aftermath Islands Story.
Remember Noah's Ark? This time it wasn't the 'God' but the rain that lasted 100 years. Earth started flooding, and most of the land is now a distant memory. Some lucky people managed to survive in ships and boats.
Thirty years after the catastrophic rain, the survivors noticed some floating islands. Some said it was a miracle, others tried to find scientific explanations, and no one knew how this happened. Still, they didn't care. There was land!
As expected, with 10,000 islands floating around the earth, being a pirate is the most popular job. Pirates are the first to claim islands and sell them to the highest bidder. Some people managed not only to survive but also to save their economies.
Now the island's owners are forming a new society from what's left in this cruel world. With the hope of a great re-start, people are buying land, forming alliances, and you know, war has just begun!
Play the Aftermath Islands mini-game CannonBallin 2 & CannonBallin
Watch the presentation of Aftermath Islands from our friends at BlockDecentral.
Who's Behind Aftermath Islands?
Crypto Games Europe, Limited is a new ambitious company lead by Dinko, a hardcore gamer with a Bachelor in Business Management and Doc, a web developer for over 22 years, passionate for gaming and cryptocurrencies.
So far, the rest of the team is a collective of game and web developers from Bulgaria, India, and Serbia.