It's been a while since we attended the Cutting-edge Games Conference (Previously Crypto Games Conference) and i have to say that it was one of the best moments of my life and surely, the most noticeable when it comes to egamers.io.
The last CGC took place in Kyiv, Ukraine, October 10 and 11. It was two wonderful days full of networking, talks, fun and of course, party!
I can't really remember when it was the last time i saw Manos, a core member of egamers so much excited, we were patiently waiting for the conference since August, thinking how will Ukraine look like, who are we going to meet there, it was our very first blockchain gaming conference.
The day had come and we took the airplane from Heraklion to Athens International Airport. We were only four hours away from visiting Ukraine and the CGC, our feelings were indescribably intense.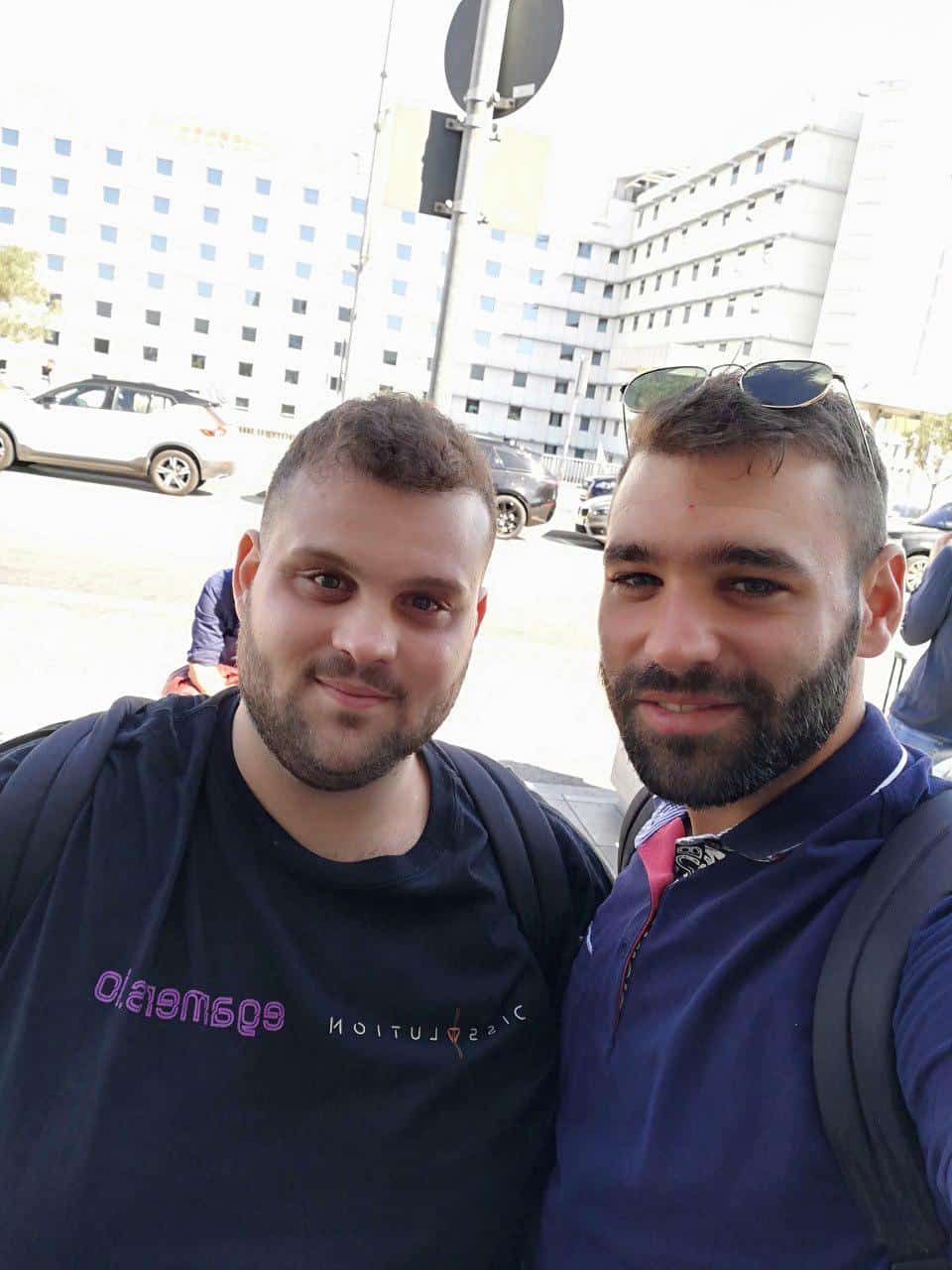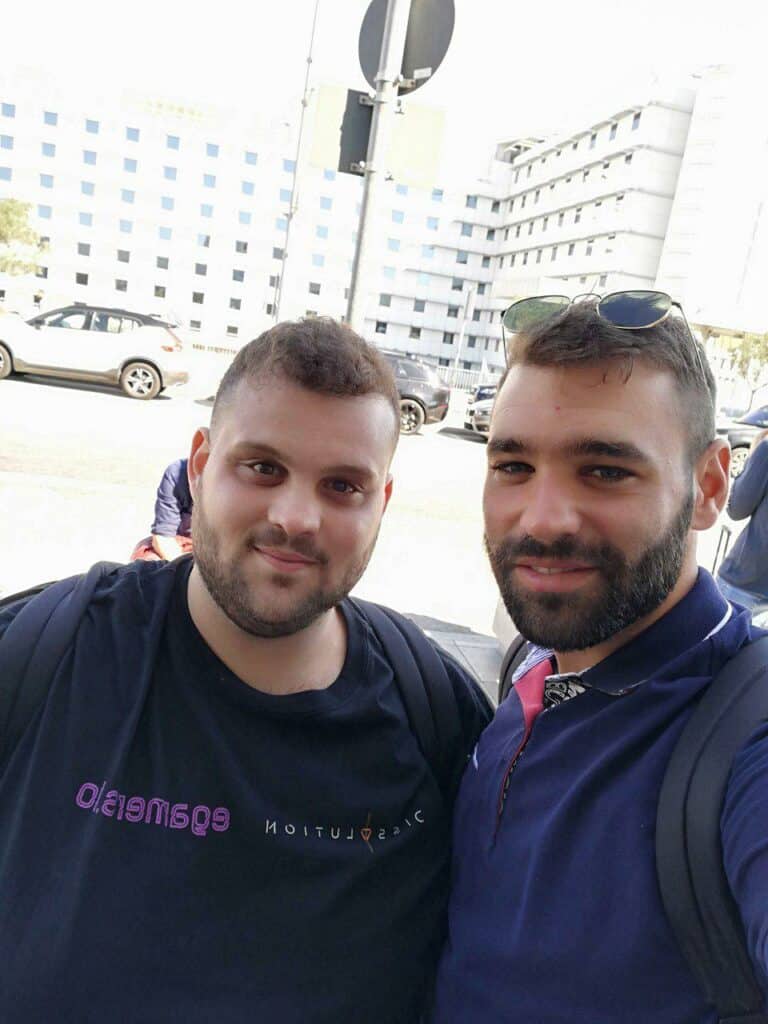 We finally landed at Boryspil Airport and while we were heading to the hotel, we experienced a cultural shock. Coming from a small town of roughly 200,000 citizens where the highest building is 4 floors to a massive city full of skyscrapers, is something you need time to adjust. We were living on the 11th floor, imagine our reaction when we looked down. Woooow.
The CGC Conference
Attending the CGC was way better than we imagined, the venue was full of blockchain gaming professionals and local gamers who discovered how blockchain is revolutionizing gaming for the first time!
The first person we spotted was Karel From Arkane Network and his team, a talented group of people who make the process on onboarding gamers to blockchain games a piece of cake. Do you know how many gamers drop blockchain games during the registration process? More than 9 out of 10, and that's because they don't have a single clue what an Ethereum address is, or how to use it. Here comes Arkane Network, their technology allows games to onboard players like any regular game. With their Wallet as a service and their SDK, you can't go wrong.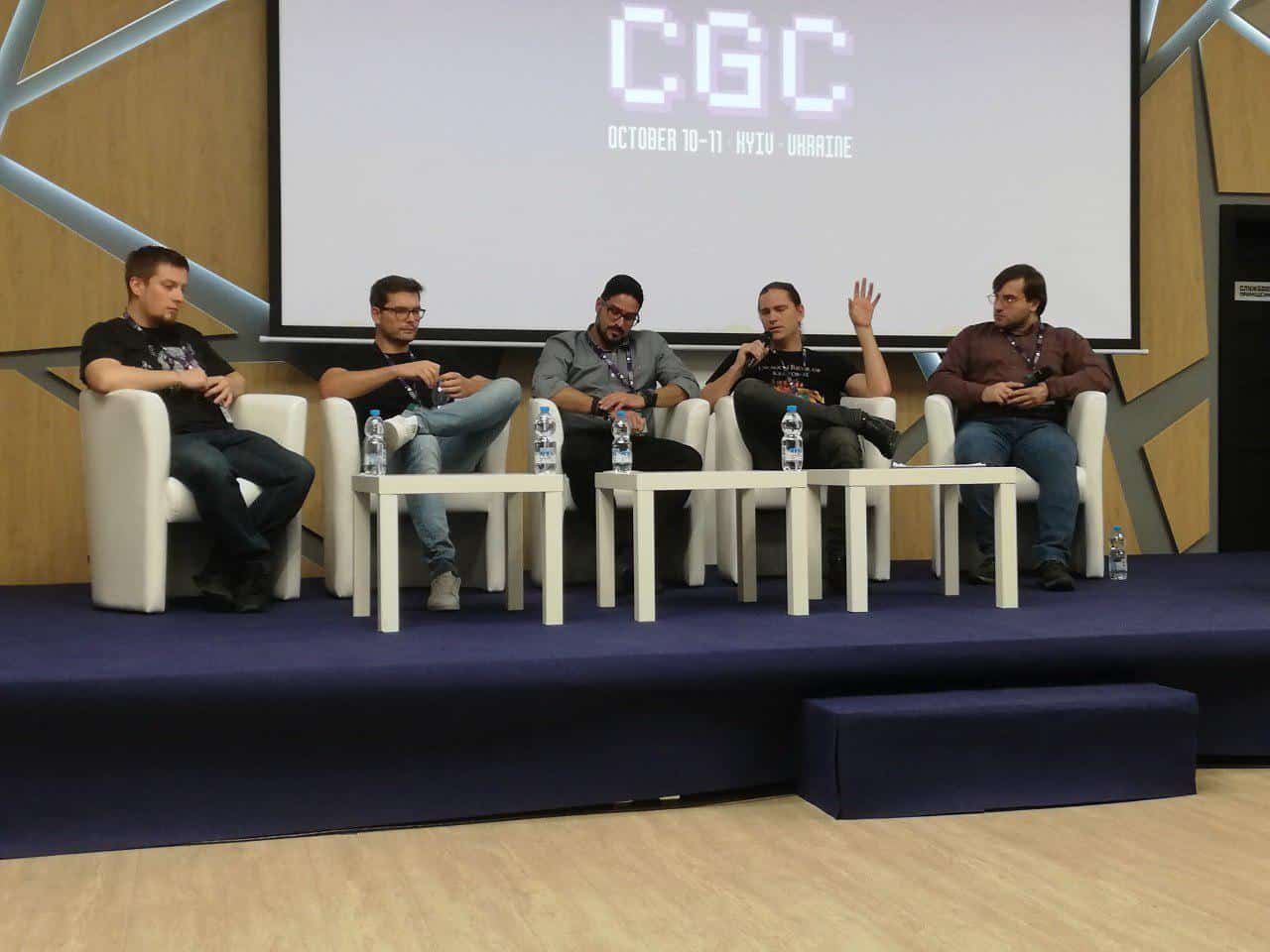 We attended so many great speeches and learned information about the gaming sector as well as the dapp space that we were unaware of before. The speakers were great and everyone was overwhelmed to be there. It felt like we were all a happy family, even if we didn't know the majority of the attendants.
And just like that, we stumbled upon Srdjan, the founder of Kriptomat.io, a fully regulated European exchange that offers the easiest way to buy cryptocurrencies without hassle. Srdjan was a very good virtual friend and it was a remarkable moment when we met for the first time. He's a true legend. We had a "hard networking" at the official CGC party along with Ian from DappRadar.
Did i mention Robi, Srjdan's partner? Robi you are the best man!
During both days, we met so many gifted people including Morten Rongaard from Reality Clash game, Fred from PixEOS, the Heroes of Ether team, and so many more, we even discovered the first IOTA game! Special thanks to the Wordopo team, they kept us company in the smoking room a number of times xD. Their game is definitely something you should check out!
Vladimir from Blockchain Cuties was also there, Manos spotted him in the crowd and we reached out to him immediately. We have been fans of Blockchain Cuties since we entered the blockchain gaming scene and the game never let us down. The new land update promises totally different gameplay with strategy elements and much more! We had a great talk about the game, our website and the growth of the community. His vision is something that can't go unnoticed! Thank you, Vladimir, for the great talk we had! Your Speech was rock-solid!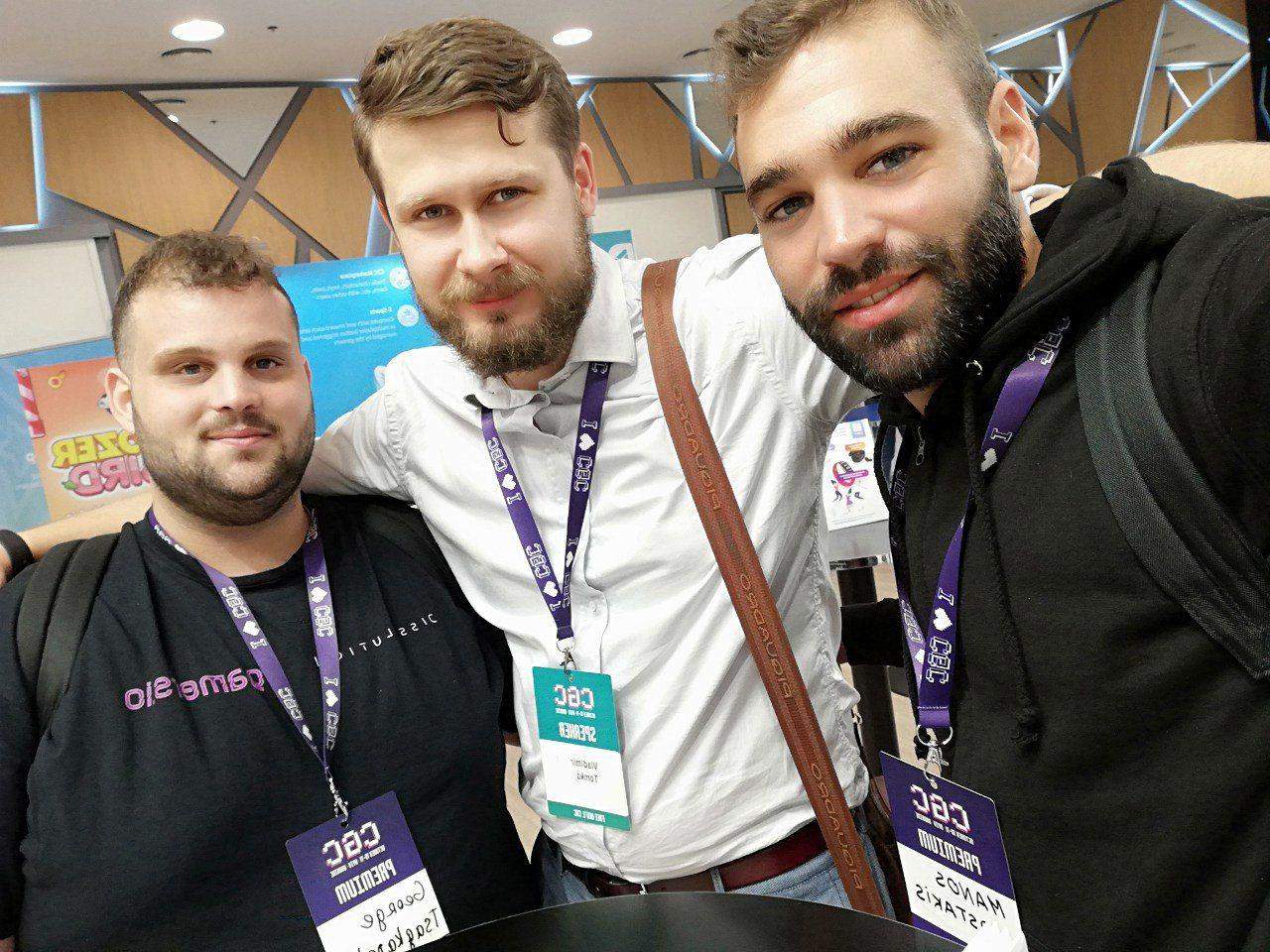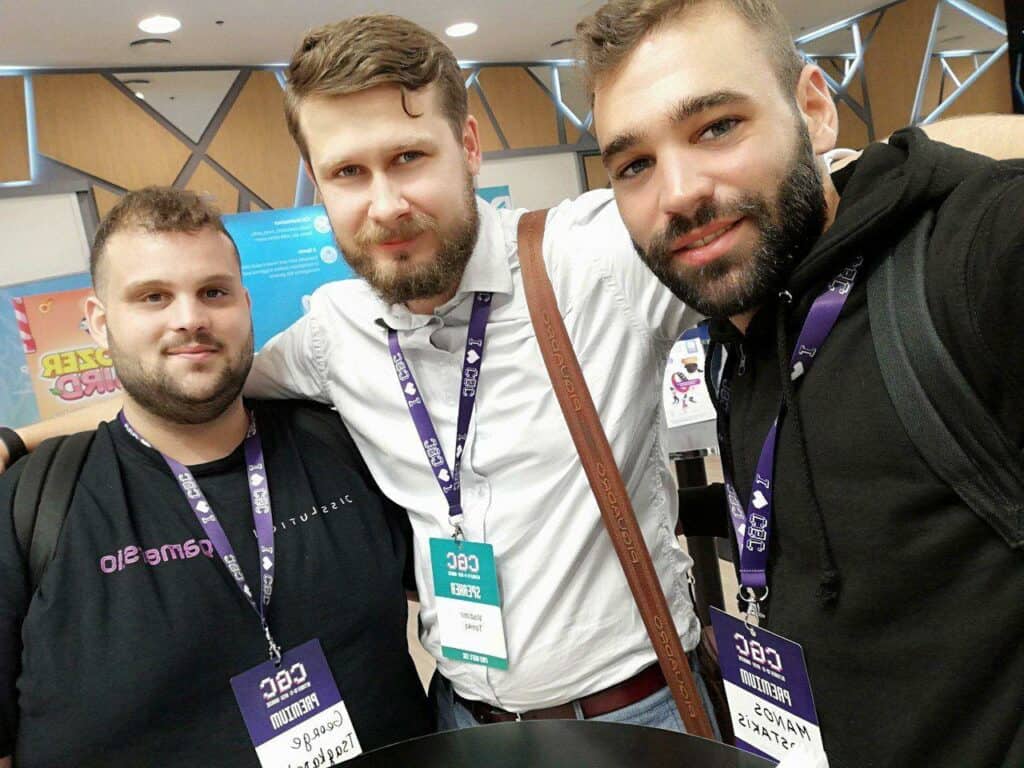 XAYA was there and it was about time to meet Andy, a great person, and mastermind behind the XAYA Blockchain with his team. They gave a wonderful speech regarding their project with the newly introduced Game Channels, a technology that allows developers to create blockchain games without compromising speed, security, and gameplay.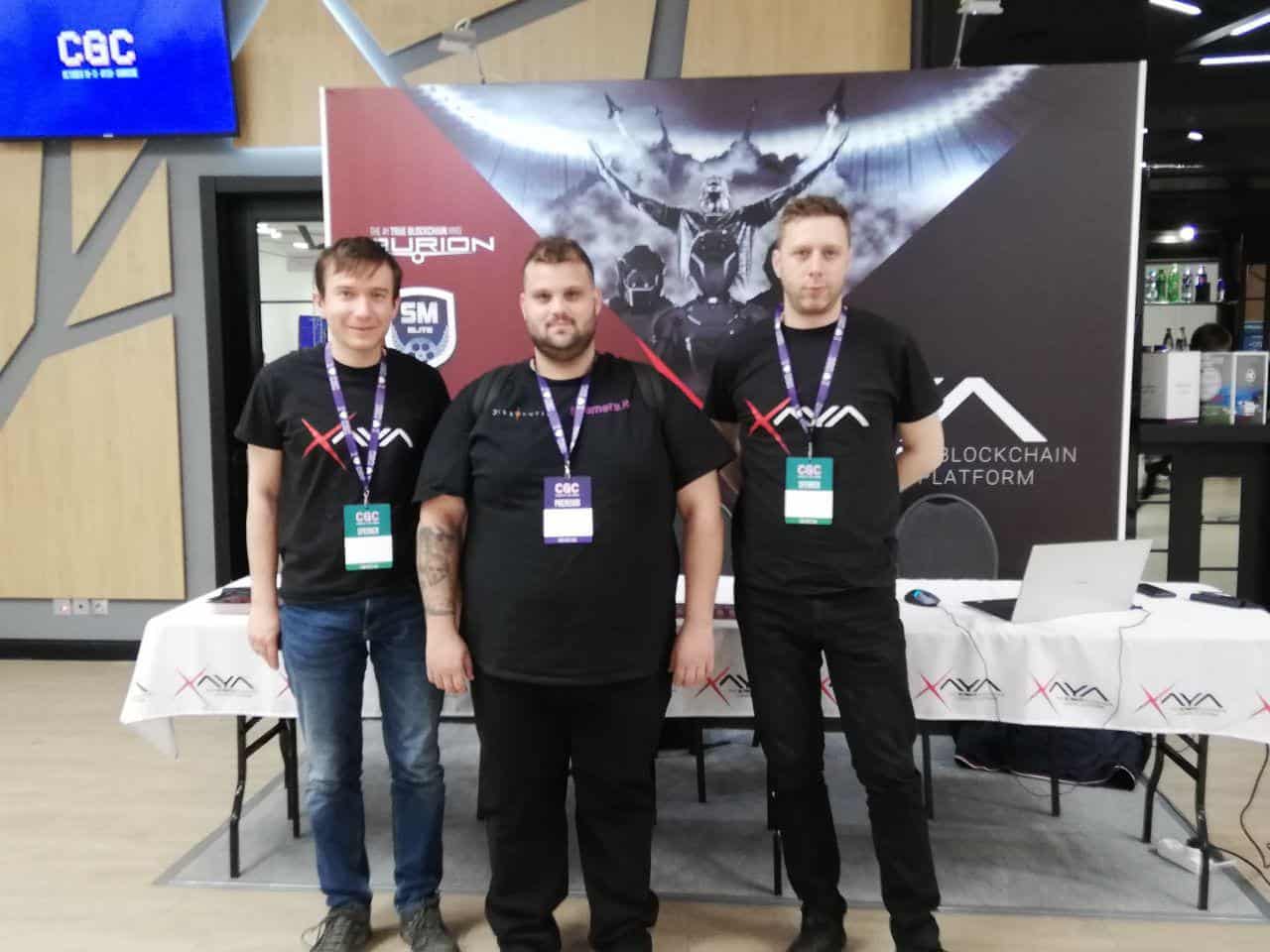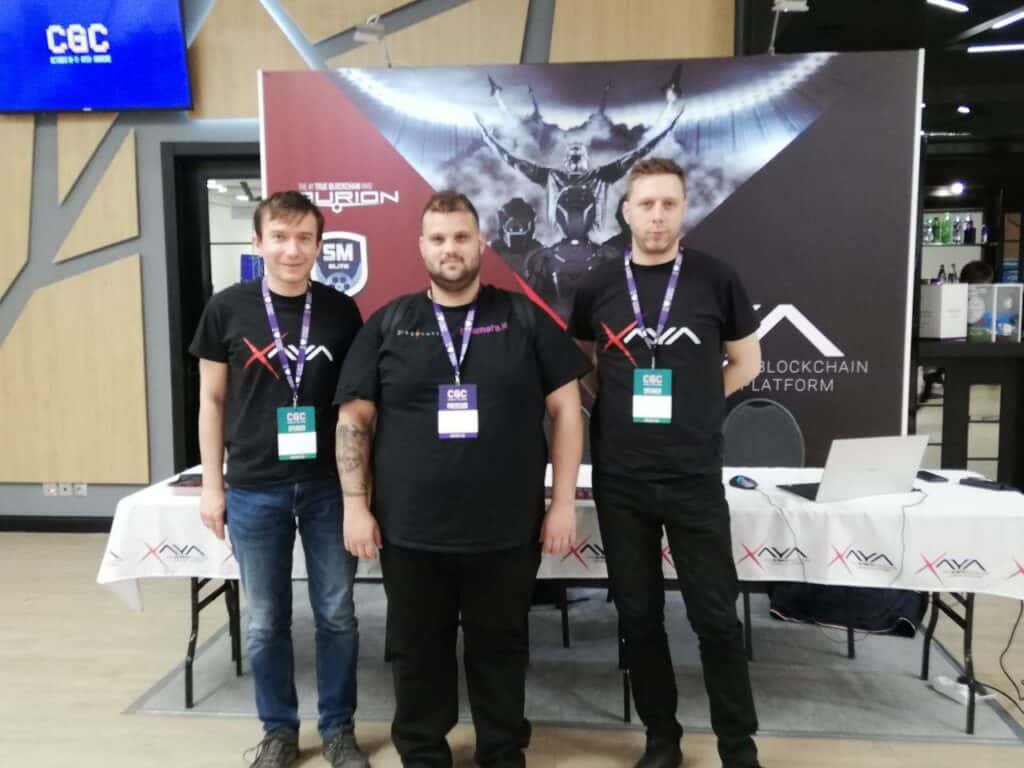 Finally, we met the DappRadar team, those guys are true professionals, they offer accurate Dapp analytics including crypto games from various blockchains. Their work has been a tremendous help for us in our search for playable games and decentralized applications that people actually use. Taking a look at their website or any other dapps analytics platform, you will see that most daps have zero users. This is a modern problem, too many developers but only a few users, with many bots among them reaping your rewards!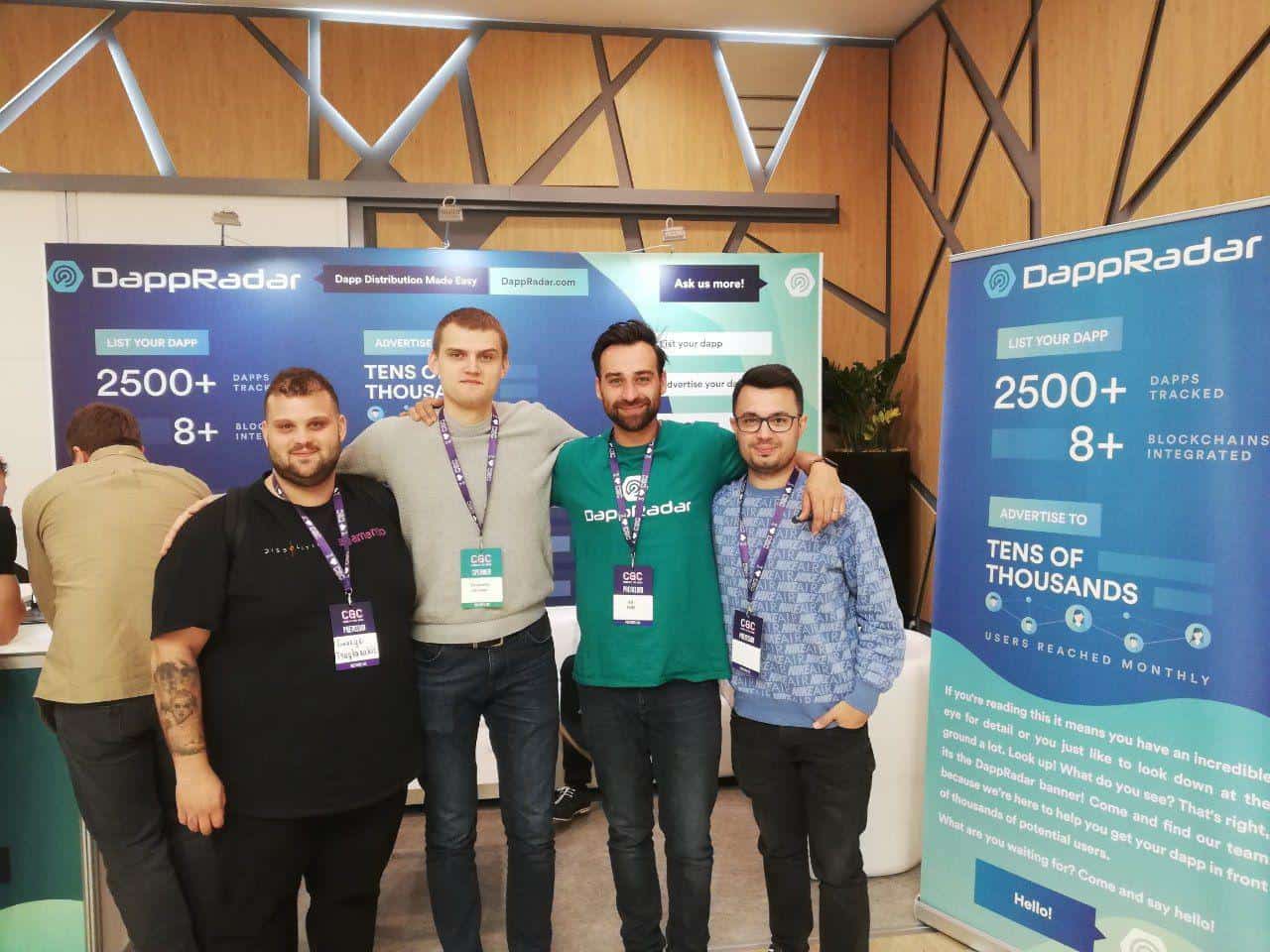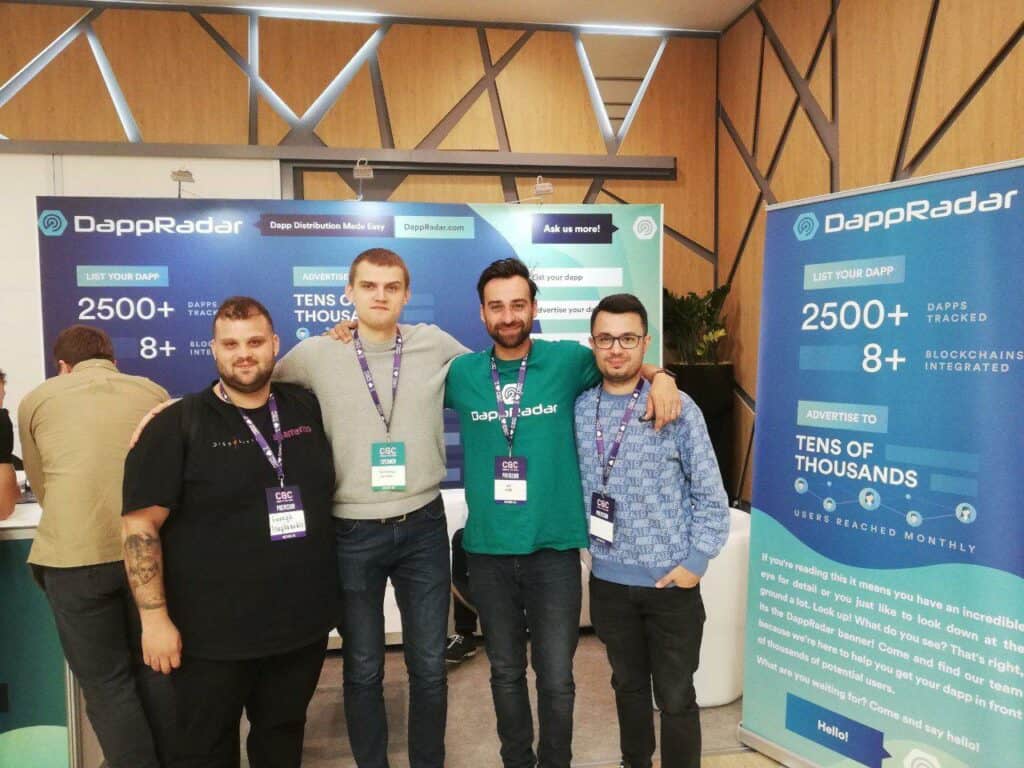 Conclusion
With so many talks and great people, we left Ukraine with a mix of feelings, sad that we were leaving but full and happy of what we learned. We made friends, and that's important. Starting back in 2018, we weren't sure where this will lead us and here we are today! CGC is an event you don't want to miss, whether you are a professional or just a gamer who wants to try out games, you should definitely pre-register for the next one with a huge discount! Book your tickets early, regardless of your financial situation, early booking venue ticket, accommodation and the airplane will grant you more than 60-70% discount in total.
Special thanks to Mary from CGC who made our trip possible, we wouldn't be there if it wasn't you Mary! Special thanks also to Houston from Dissolution for the great t-shirts! We gave away 15 of them. Wear it with pride, we are growing strong!
See you in the next CGC <3