Axie Infinity, the innovative blockchain-based gaming platform, has officially started its pre-beta phase for Homeland. This development marks a significant shift from the previous Season's format, introducing a more dynamic Phase format. The pre-beta phase is set to run indefinitely, ushering in several game-changing updates.
One of the standout updates is a complete overhaul of the reward structure. Players will now have the opportunity to earn AXS (Axie Infinity's native token) through various in-game activities, including gathering resources, crafting items, and achieving victories in battles. Imagine sending your Axies to gather wood, and they might return with AXS rewards.
These earned AXS will be stored in the player's Lockbox, which will be periodically verified and converted to AXS tokens, available for claiming on the App.Axie platform every Monday. This shift away from leaderboard-centric rewards aims to democratize the rewards system, making it accessible to all players, regardless of their performance.
Discover Moonfalls
Homeland now includes the exciting Moonfall mechanic. The game's story centers on the Atia Tree, where Atia died and his heart became the moon. After the moon's catastrophic event, fragments fell to Lunacia. In the game, players can find these valuable Moonfalls by completing rare actions. These Moonfalls offer sacred rewards, adding excitement and mystery to the game. Who will uncover the first Moonfall in Lunacia and what treasures will they find?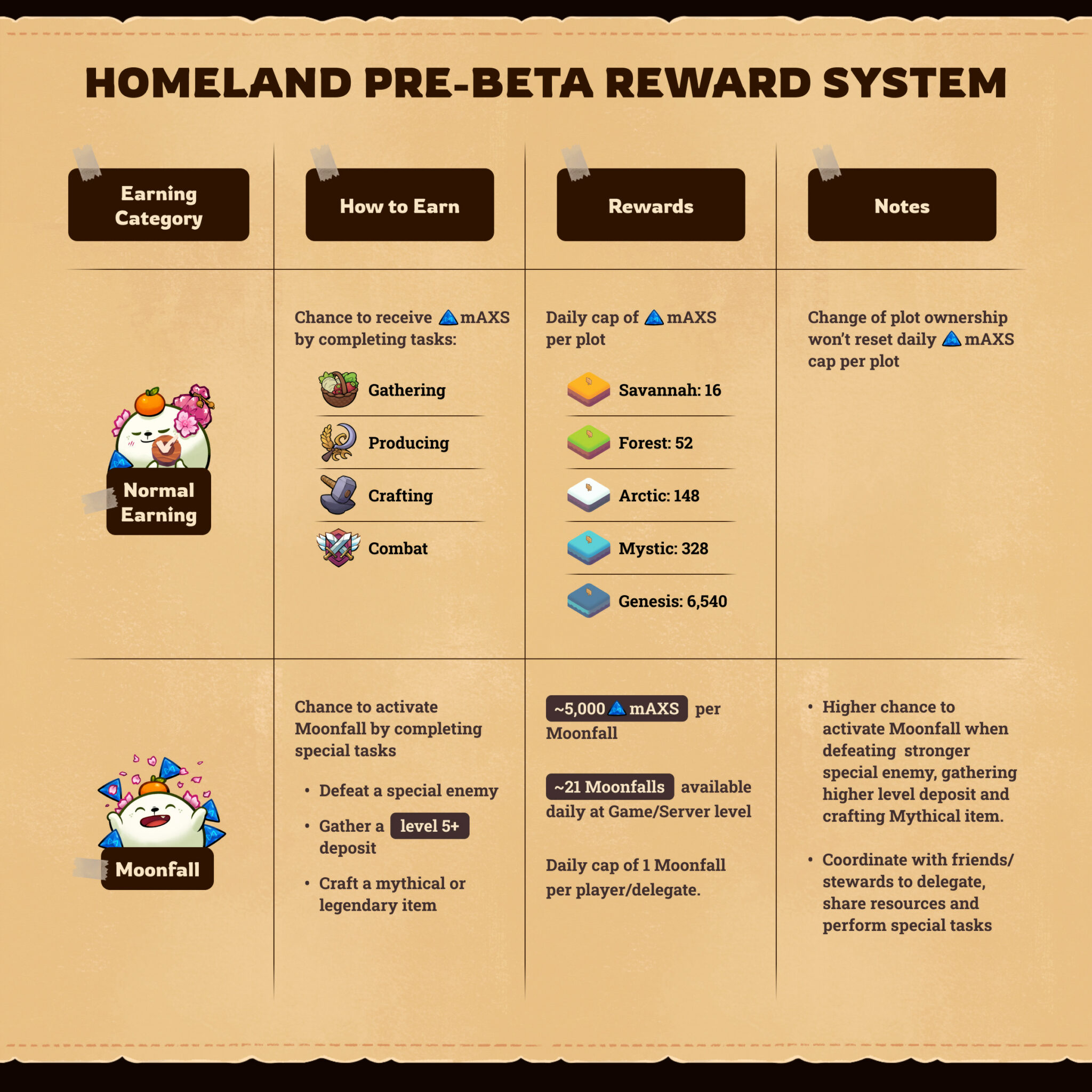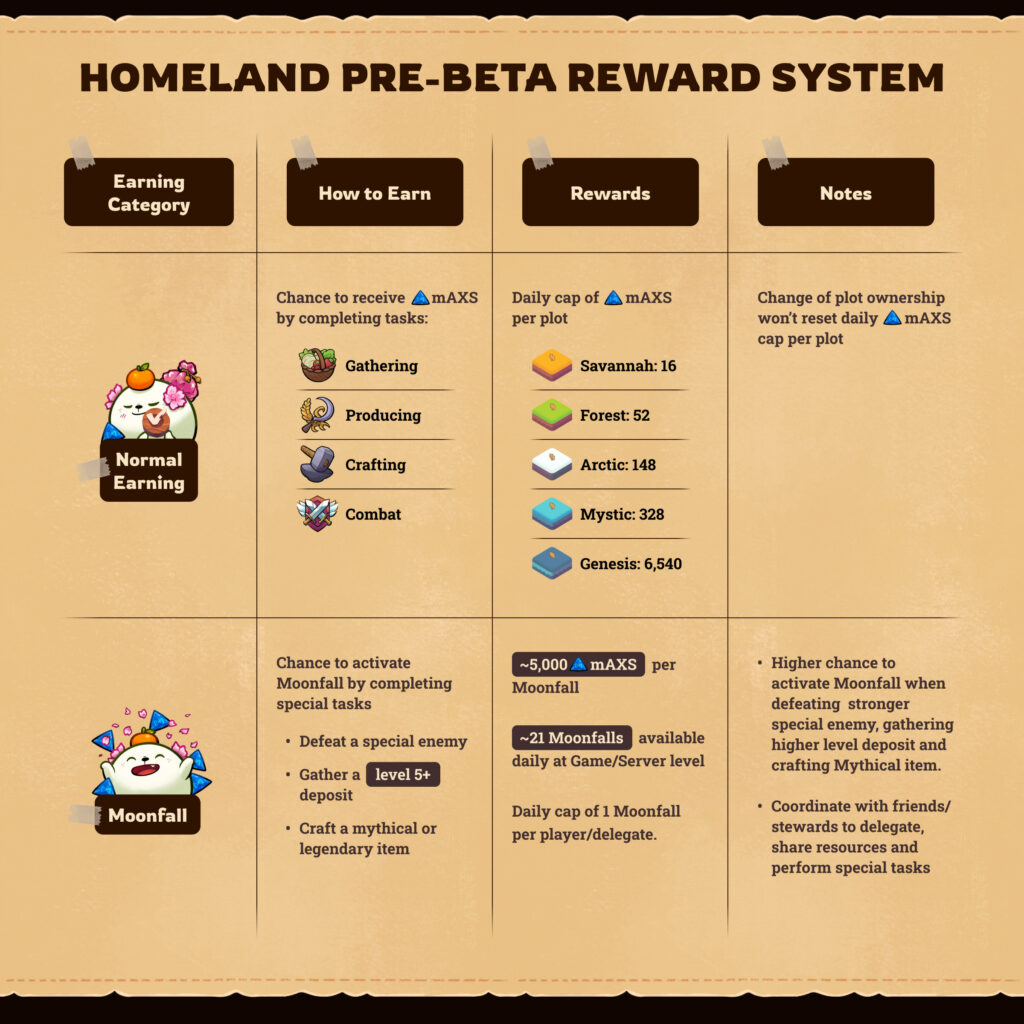 To ensure a self-sustaining in-game economy, Axie Infinity has significantly changed incentive structures. The platform is bidding farewell to leaderboards and seasonal achievements, focusing instead on better-aligning player incentives. Additionally, 20% of land staking rewards will be redirected to Homeland, increasing monthly rewards to approximately 60,000 AXS. While these updates may evoke mixed feelings among players, the long-term goal is to maximize player engagement by fostering a strong partnership between players, Axie asset holders, and the game development team.
As Homeland enters its pre-beta phase, Axie Infinity reflects on its journey, from the first Lunacian land plots sold in 2019 to the alpha launch in December 2022. The community's support and feedback have been instrumental in reaching this milestone, and together, they look forward to building a vibrant and engaging gaming universe.