Registration for the AmbroCup#4 online tournament for Beyond the Void game is live!
Players can now register for the next online tournament for Beyond the Void game. It's a F2P hybrid strategy game in space, with MOBA and RTS mechanics in 1vs1. Become the
new Captain who'll dominate the galaxy!
About AmbroCup
The AmbroCup is a monthly online tournament for Beyond the Void. The Ambro Cup #4 takes place in partnership with Toornament and Scorpia. Players can register directly on Beyond the Void Toornament page.
Training Seasons with the Developers
All registered players will have access to 3 Training Sessions that will be organized with the Game Designer of Beyond the Void to teach the game's ropes. They'll take place in the vocal on Discord: on August 31, September 5, and September 7 at 1 pm-2 pm.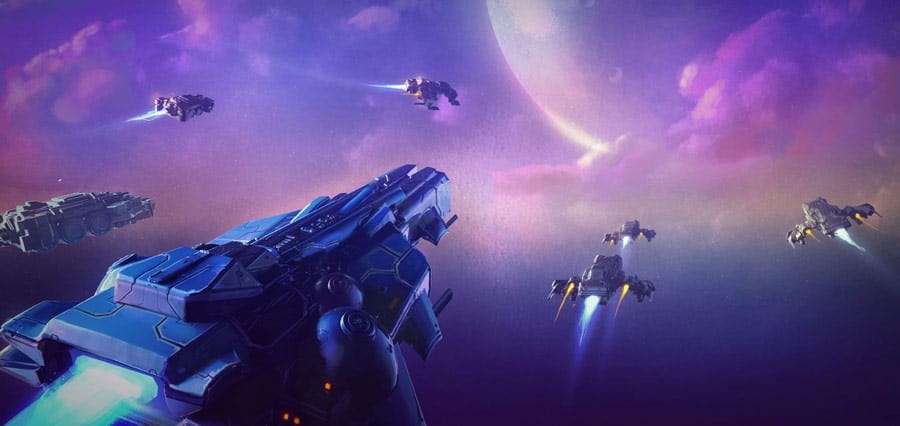 Use all the Skills
Just for this occasion, all skills will become available. Players will be able to try them all from August 29th until the day of the tournament. They'll have the opportunity to design new strategies and play them during the match.
Rewards
B2Expand, the developer of Beyond the Void game, will offer the following rewards:
Beyond the Void Mouse Pad + 1 steam gift card (10 Euros) for the first player
Beyond the Void Wallpaper + 1 steam gift card (5 euros) for the second player
Beyond the Void Wallpaper for the third player
Beyond the Void is a Free To Play game available in early access on steam (the official release is planned for October 2018)