Hope you enjoyed the last article, was a bit messy to start with but like Valhalla, good things await those who conquer fear. Ernest Hemmingway said ' Write Drunk, Edit Sober ' at least I got one of those things right when I write. Right?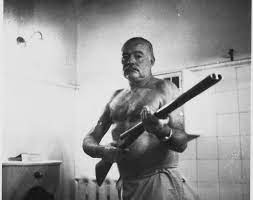 And on we go, just like the warrior I'm interviewing today, he has been a steadfast member and beacon of kindness within the Enjin ecosystem for years. Coming from an IT background, he knew Enjin had something with ERC1155. You can check our last interview here. Yes, he says it how it is, yes that can be rude, but what you can't doubt is heart when you know him well. Warriors always have a hard exterior, but gentle in nature. Enough of my couch thinking though, let's get into it. but yes a riddle you mmm us t.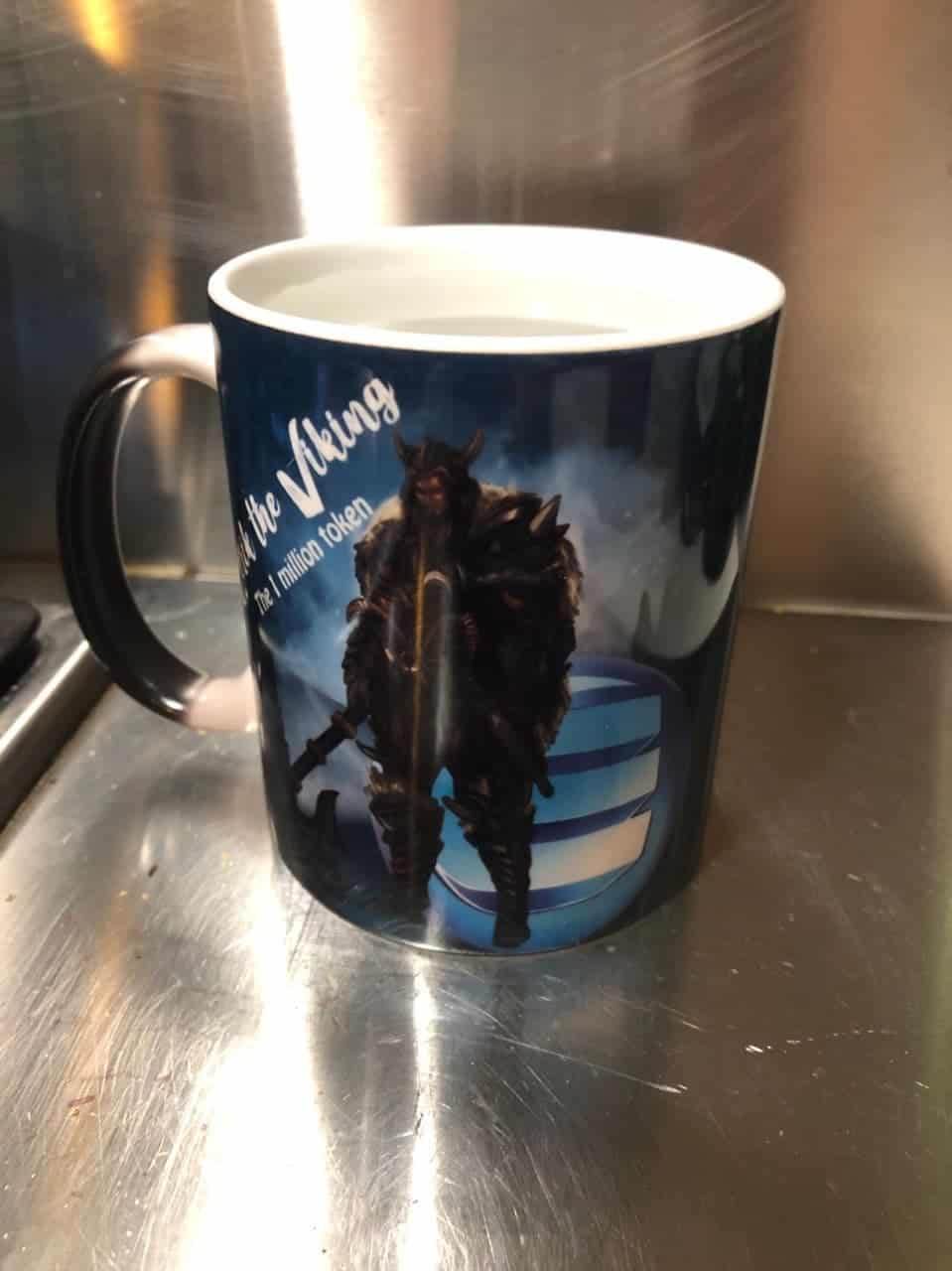 Eirik nice to speak openly 🙂 How many tokens have you created?
Around 10 tokens with a total supply of around 11000 on Ethereum, minted by interacting directly with the Enjin smart contract
55 tokens with a total supply of 13690 on Ethereum, minted using The Enjin Platform and Tools
96 tokens with a total supply of 19579 on Jumpnet, minted using The Enjin Platform and Tools
What's your favorite token of all time from this expansive catalog?
https://enjinx.io/eth/project/85fa0fb1-bc83-47f7-9e95-b714d7310eb9
My favorite was actually minted in cooperation with the Kriptomat crypto exchange. This was the second NFT I minted infused with 1 million Enjin. The art was hand drawn by a talented artist working at Kriptomat. Since then I have used this art as my signature to present myself on Twitter and other social media.
Unfortunately, I melted it way too early.
Eirik the Viking 1 million Enjincoin NFT: https://enjinx.io/eth/asset/60800000000004e9/


What was your first token?
I won't disclose the very first. I don't want anyone to see it. It was such an embarrassment. I hate that it's floating around out there on the blockchain.
The first with some distribution was Welcome to Enjin. This was one of the tokens minted by interacting directly with Enjin's smart contract.
It was created 15 April 2019. This token was given away to hundreds of people in an attempt to draw them to Enjin. For a lot of people, this token was their entry into the crypto space. It is currently held by 1732 lucky owners.
Welcome to Enjin: https://enjinx.io/eth/asset/70000000000003e0/
What's your favorite Enjin game? Why?
To attract my interest, any blockchain game needs to tick at least two boxes:
It needs to first and foremost be a fun game, a game I would like to play even if it had no blockchain integration
It needs to use blockchain technology in a way that enriches the experience
After years of playing most of the Enjin games, and countless other so-called blockchain games, there are for me two games that stand out.
9 Lives Arena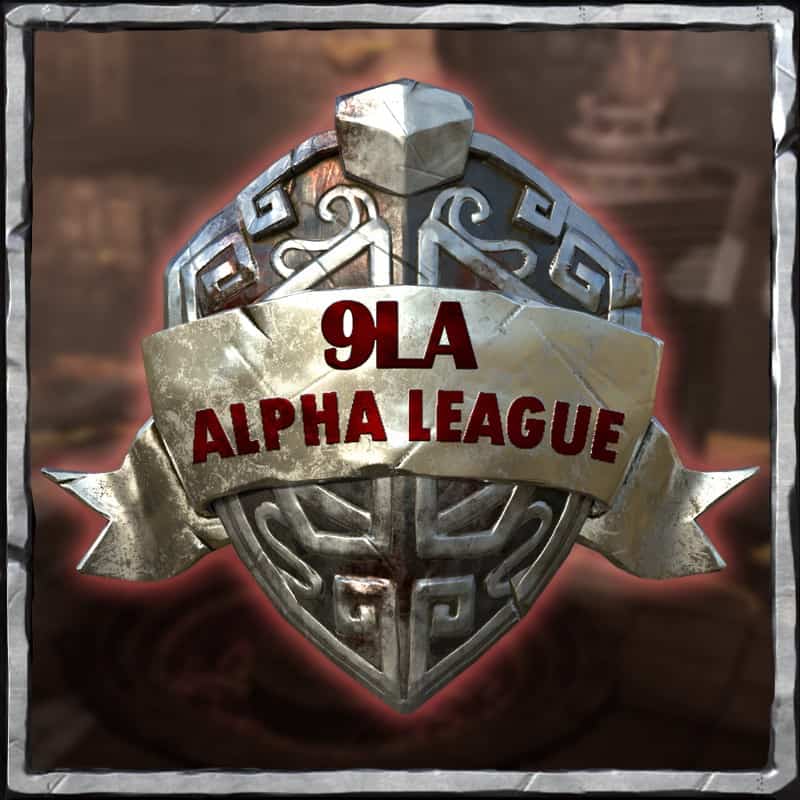 This game has been in development for a long time. It is still in closed alpha, but it looks and sounds like a AAA+ title. The gameplay is focused on super fun and addictive skill based 1v1 PVP arena fights.
Includes a fishing simulator(!)
Innovative use of a little helper, the Ooogie, that helps with grinding materials, crafting skins, going treasure hunting and much more.
Awesome implementation of ERC-1155 FTs. The game provides a model where owners of FT blueprints can craft cosmetic skins and sell to other players. The skins have a gfx and artistic quality that's just unbelievable.
This game has the potential to be a real blockbuster, even if they should choose to drop blockchain integration.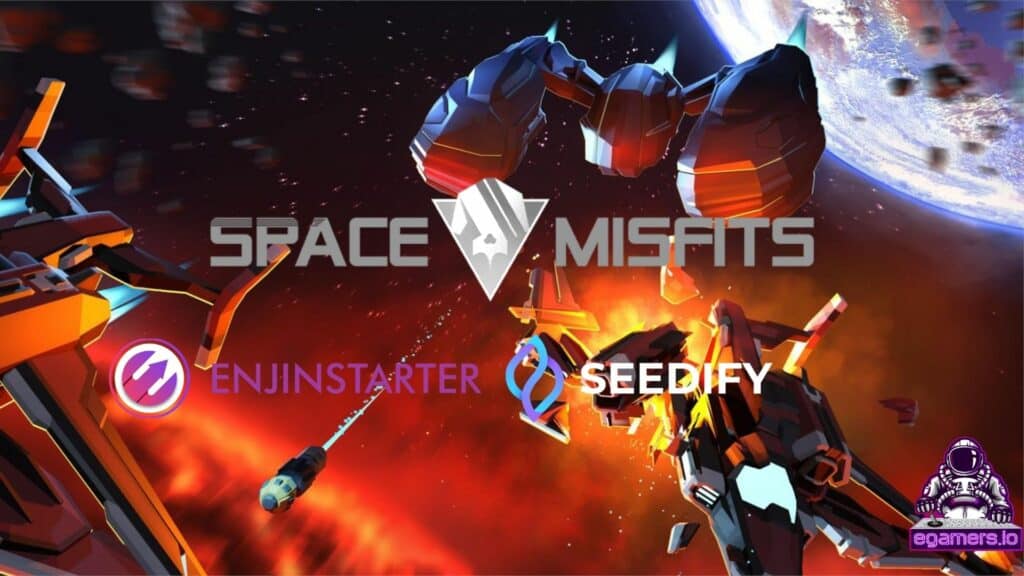 Space Misfits
In the current iteration, the game can be described as hardcore fun in space. It's not for the faint of heart, as the difficulty level is brutal. The stakes are high, as you can lose gear you have spent days of grinding in a few seconds. But when you master it, it's extremely rewarding.
Very good implementation of ERC-1155 FTs. The game provides a blueprint model, where investors can choose to buy FTs and use these to craft all sorts of items that they can then sell to other players. If you don't own any blueprints you can still play, have a lot of fun, and even earn real money if you're good.
The game is under continuous development, and the next big iteration, Space Misfits 2.0, will add a lot to the table: New and vastly improved gfx and completely overhauled flight psychics to mention some.
I am biased though, as I recently joined their Community Manager team.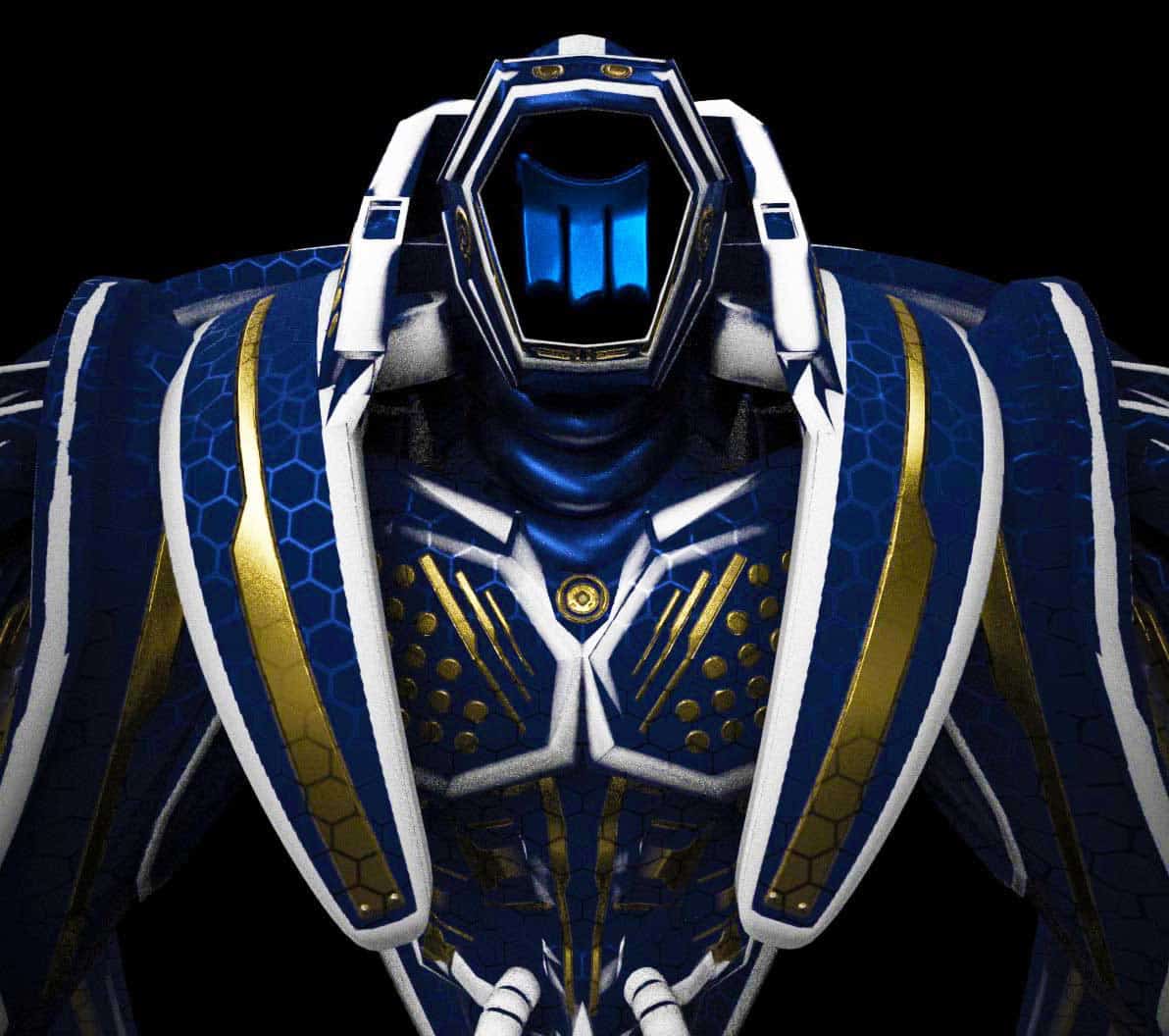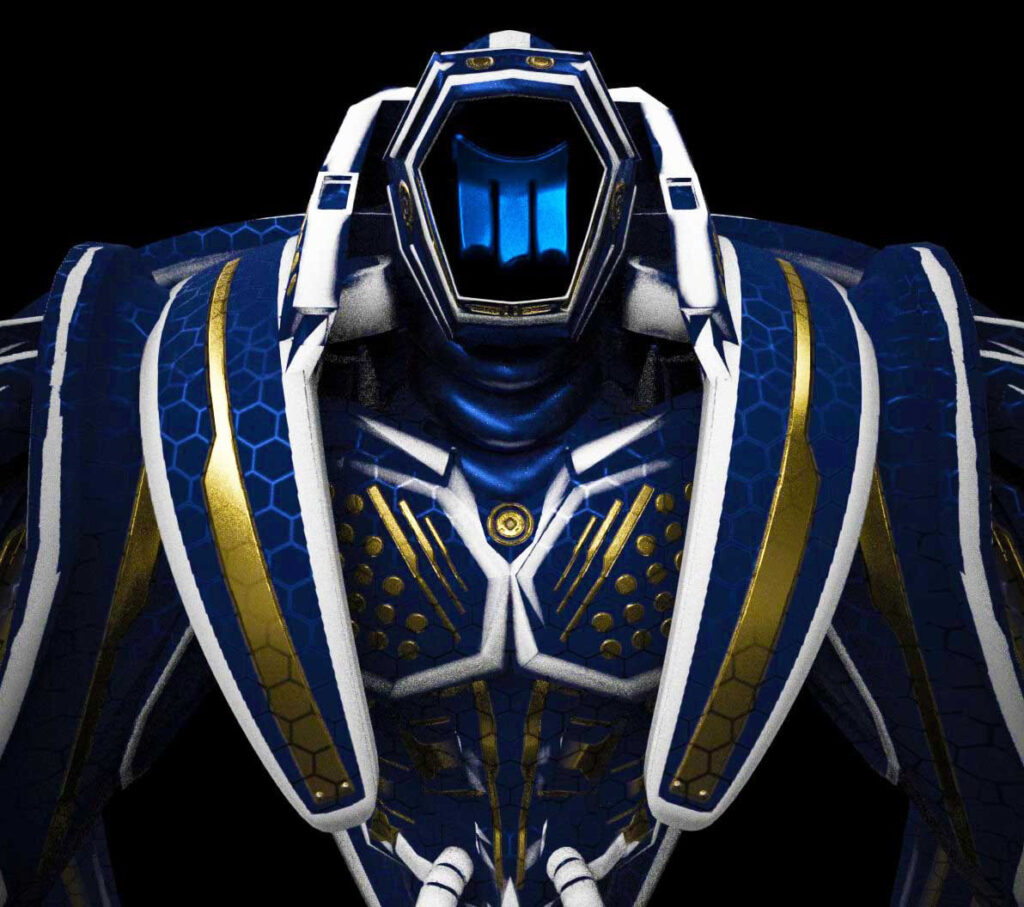 As a community manager you've created a very cool online presence, now being rewarded via interoperable gaming tokens. How did this happen?
This is so cool!

By owning The Gokstad Viking Ship #NFT, you can summon it in @MyMetaverse MyMeta GTA!

So cool to see #NFTs with utility!

Sorry for the bad footage. I really suck at doing videos, but will try to make some with better quality!#enjin https://t.co/mrjY2DPDyc pic.twitter.com/NnyVScPaSR

— Eirik the Viking (@eirik_the) April 29, 2022
"After doing a lot of art NFTs, I connected with some of my favorite projects, more or less begging them to enable some of my NFTs in their games. After all, art NFTs are yesterdays news. What counts these days are utility NFTs. This is what will really unlock the potential of the Metaverse! A big shoutout to Pandemic Games and MyMetaverse for giving utility to some of my NFTs! You are true pioneers, and real legends!"
What's your thoughts on jenj gaming assets vs Enj gaming assets?
Oh man. Jumpnet was a really good idea. Feeless and quick transactions are Nirvana when it's working. Still, it defeats some of the points of a blockchain. Jumpnet is not really a true blockchain, more of a database. Seems like Enjin now is focusing most of their resources on Efinity, and does not care too much about their early adopters that embraced Jumpet. Rumour is that they won't even offer a direct bridge between Jumpnet and Efinity. If that's the case, all the assets stranded on Jumpnet will have to go via Ethereum to be migrated. That will mean a huge cost in gas.
Again, this is rumors. But if true, they would put a huge dent in my enthusiasm for Enjin.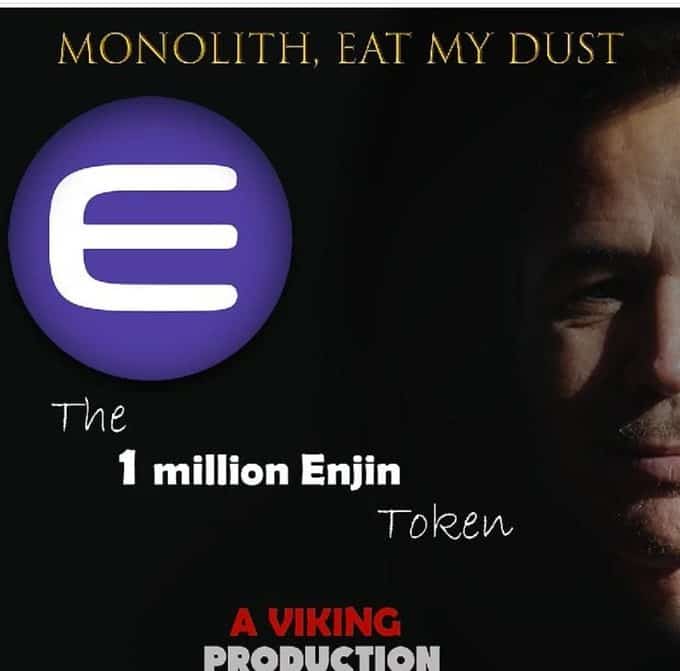 All I know as fact is that ENJ yields EFI,
I knew jenj didn't earn efi. But got to respect the following Of jenj collectors of art…JENJ interoperability is up to the devs I guess, time will tell eh?
And while u got me going….
Jumpnet is and has always been very unstable. It can't be trusted. In periods, it is more down than up. Support is lacking. Trust is dwindling. There are several great chains. Enjin needs to step up their game.
Hopefully dot rescues them. Space Misfits is only getting better, and I hear looking to branch out?

As a Community Manager for Space Misfits I am off course biased. But I joined them because I love what they are doing. Sam is without any doubt the most charismatic CEO in the space, and the economy, tockemonics and gameplay is all top notch. This is what web3 gaming is all about, and I truly belive Space Misfits will be the game that carries the torch, shining the light for what must come.
Yeah beaut dude…about the gaming interoperability So cool you got it. Gecko was one of the first and he said he begged too And Simon said he begged to get a job at Enjin Pretty amazing really Each person who begged got it 😉
Simon was a hea5d person at Enjin i love the guy
Yeah he's cool, He's really pushed what could be done on Enjin, shown what we all knew was possible. As another OG of blockchain gaming, what's your best advice?
That all depends on what kind of advice you are looking for.
If you are an investor
Educate yourself about the project. Read the whitepaper. Read it again. Understand the tokemonics. Play and experience the game yourself. Accept the risk. Prepare to lose 100% of your investment. Be very patient.
If you're a gamer
Look for a game that is first and foremost fun. Blockchain integration should always be secondary, and considered a bonus. Play and experience the game. Accept bugs and downtime. Give honest and constructive feedback. Interact with the community through their social media.
Wise words from a wise warrior within the world wide web. That's a lot of double u 😉 Anyways that's the melt for now, and those who read this far, keep up with Eiriks antics and social distribution below, he's a true warrior with heart. To efinity and beyond!
https://opensea.io/assets/ethereum/0xfaafdc07907ff5120a76b34b731b278c38d6043c/50885195465617471064743423997561381985759938202515731280592616604632495423530