Splinterlands has been gaining undeniable traction over the past few weeks since its release and they are set to take over the TCG world of blockchain and decentralized finance gaming. Since the testing and development stage of Phase 2 of the new Guild Brawls mode is officially complete, they are ready to open the gates for the players.
This is a major update to the Guild Brawls system, players can expect a lot of amazing things in store for them that will totally change the way they approach, view and play the game.
Deepdive into the Details
Get Tricked Out in the Guild Store
First, the Guild Store is now open for business and it would really help the whole guild if all the members pitch in and work hard to level up the store as high as they can because of the perks like Merit Bonuses and Guild Items. The higher the level of your store is, the more merits players earn for participating and winning brawls. Now, there are two rewards from brawl participation because the guilds themselves win "Crowns" while the individual members of the guild win "Merits" which are non-transferable guild currency that can be used to purchase sweet swag and other items from the Guild Store.
The current items available in the guild store are Gladius cases or Gladiator card packs that are SoulBound, Spy Glasses that can be used to snoop against opposing guilds during the preparation stage, Blood Stones that increase the chances of receiving legendary cards when opening Gladius cases as well as Power Stones which allows Battle Mages to channel all their energy and double the chance of pulling out Gold Foil cards when unboxing said Gladius Cases.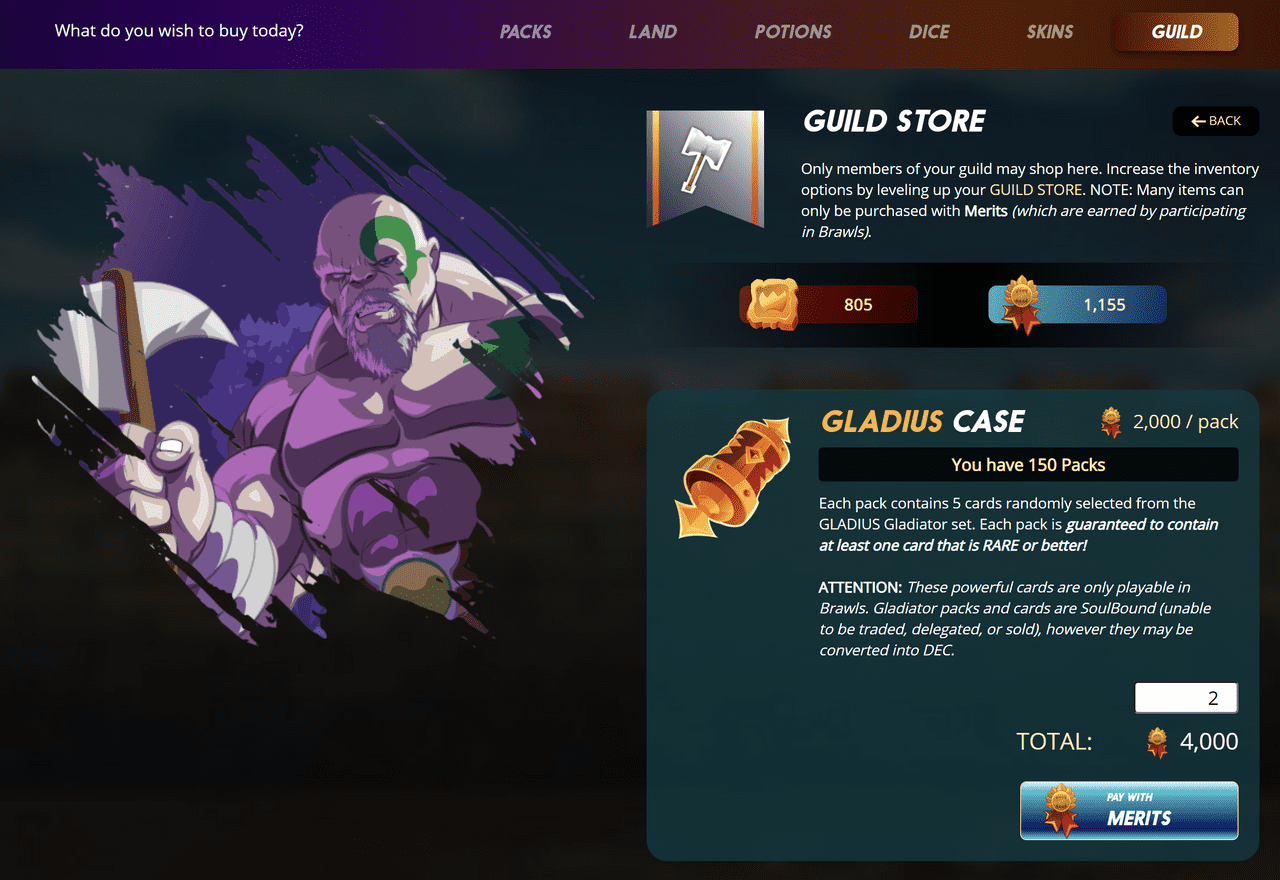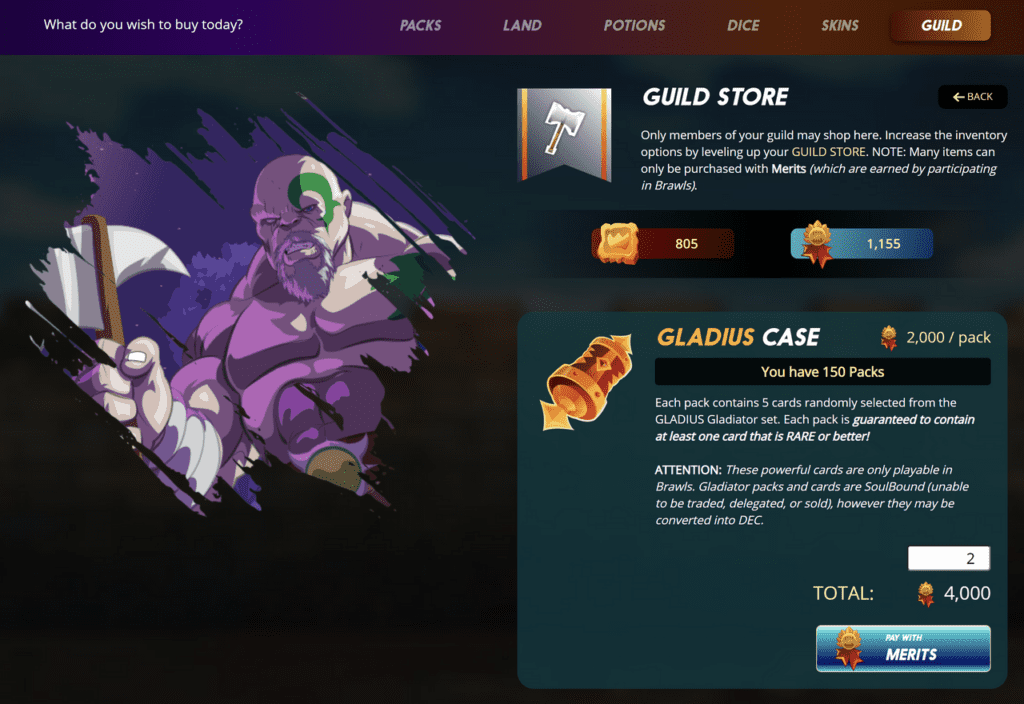 Grind and Get Massive Gains in the Barracks
The second distinctive development of Guild Wars Phase 2 is the introduction of the Barracks where players can unlock and learn new Tactics that will certainly help them win more brawls for the guild because they cannot be used for normal Ranked battles or tournaments against other players. The whole guild needs to level up their Barracks as fast as they can to unlock these Tactics because once they are available, they are automatically applied for all guild members.
Some examples of these Tactics include "Advantage" where home teams are favored to win battles that end in a draw, "Unleash" which gives players the ability to use Gladiator cards in brawls, "Banish" which allows home teams to remove one or two cards from their enemies' hand and "Surge" which adds one or two Mana Caps regardless if you are fighting in Home or Enemy Arena.
New Gladiators, Same Old Fun
Last but not the least, Guild Wars Phase 2 has unleashed a new set of Gladiators which can be unlocked by buying and opening Gladius Cases from the Guild Store using Merits as discussed earlier. There are five cards in each Gladius Case and players are guaranteed one card that is rare or better. Once you earn Merits, unlock Gladiators and add them to your collection, they are SoulBound to your account therefore you can still use them even if you leave your current guild and join a new one.
Gladiators are not without advantages and restrictions. Aside from being SoulBound and untradeable, they are also usable only in brawls, only one Gladiator may be used by each team per battle and they have additional level limits constraints which can be bypassed by the aforementioned Unleash tactics. But Gladiators also have the Bloodlust ability which gives them +1 to all initially non-zero stats every time they get a kill.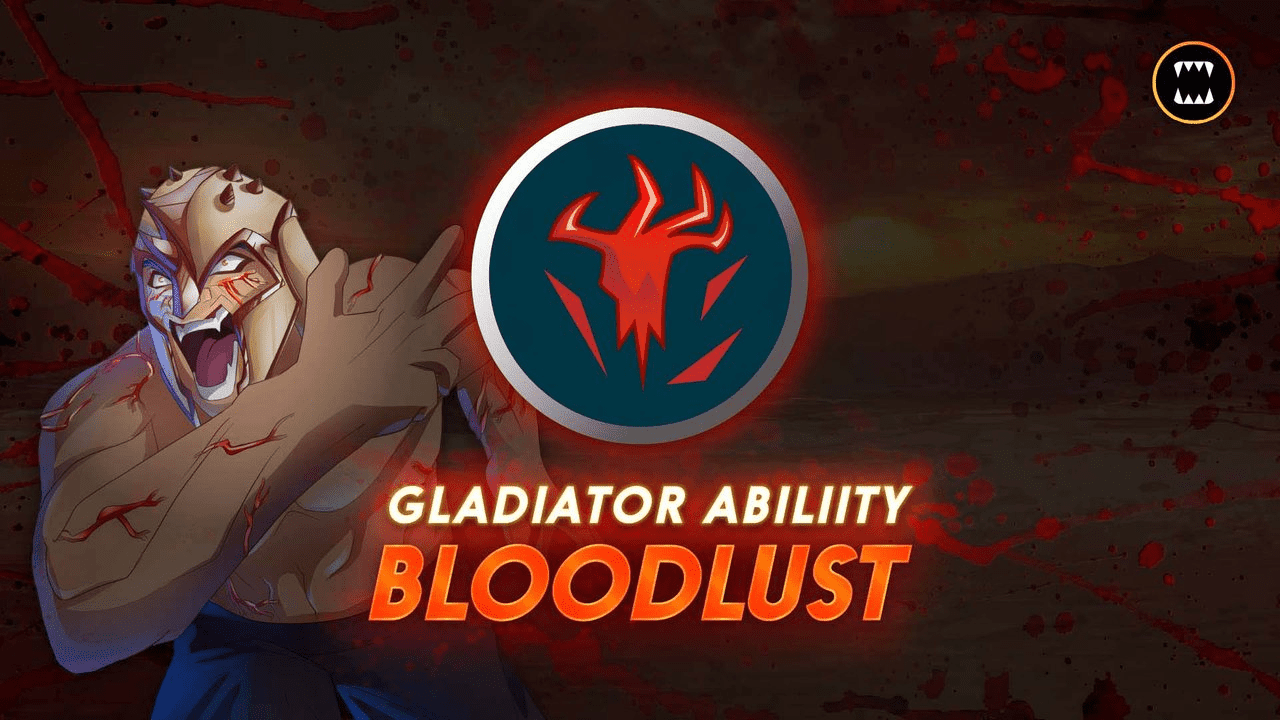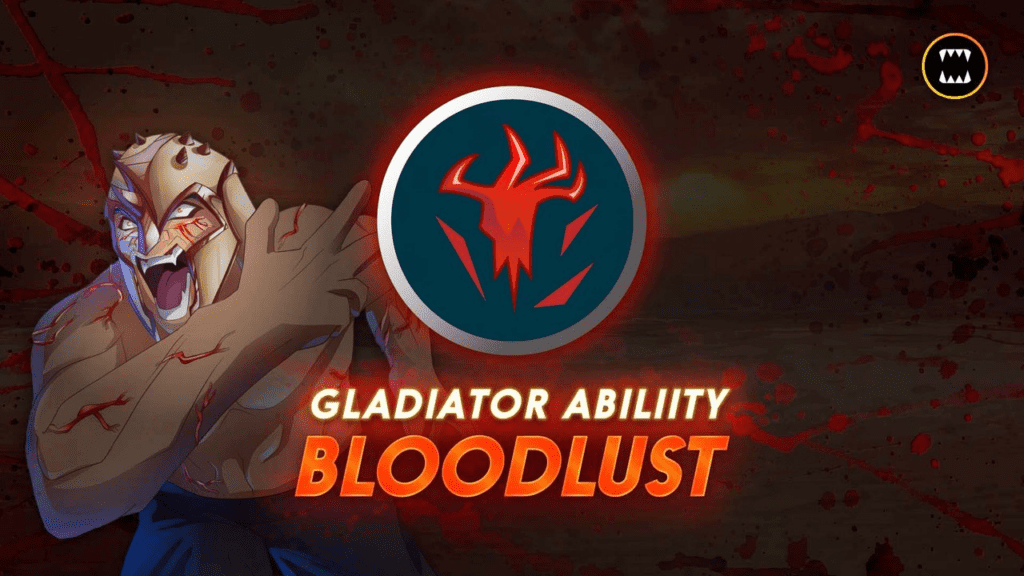 With these three major additions that come with Phase 2 of Guild Wars, Splinterlands and the whole world of Praetoria just got a whole lot more interesting. And for those who are wondering, the update that addresses card cooldown times and how end-of-season loot rewards from chests are calculated will be in full effect next ranked play season which will start on August 31.