CGC | DAPP is the latest brainchild and a brand-new addition to the vigorous CGC events series, this time with a focus on NFT, DeFi, and Gaming. As the blockchain ecosystem matures, developers create safer, user-friendlier practical products where transparency and decentralization is key to user-owned worlds, open economies and financial freedom.
#CGCDAPP invites everyone interested in these three spheres to attend the show on December 10-11 and to join industry-defining companies, breakthrough startups, and expert speakers sharing knowledge and discussing the intersection, interoperability, and value of NFT+DeFi+Games combo for businesses and individuals in gaming, digital goods, and finance sectors.
This will be a fully digital event with all the features of an offline show. 1000+ attendees and 50+ speakers from over 60 countries!
Digital Event
Powered by PINE tool, a web app designed to run online events, CGC | DAPP is raising the bar for virtual conference experiences, featuring talks and panels with the latest industry insights, plus business meetings and networking as well as a virtual expo zone for forefront tech and products. All the offline features in an online show – no mask required!
Showcase Zone
CGC Showcase is a virtual expo for startups and indie developers, where they can present projects to all attendees of CGC | DAPP, including investors, media, fellow developers, platforms, and everyone else in order to get valuable feedback, make partnerships, and launch the product to the moon! A free showcase spot is offered for selected projects.
Expert Speakers
Over 50 speakers, including founders and C-levels of top disruptive startups, visionaries and industry thought-leaders, will be doing presentations and debating about the decentralized future and seismic shift in entertainment, asset ownership and finance. Take a chance to learn from and to chat with innovators and pioneers of emerging tech.
Networking
CGC | DAPP offers a variety of networking opportunities to get the most out of participation. Connect and mix with fellow attendees in a private chat, a group chat or via random meetings. Join the conversation with speakers in session chats and engage with exhibitors and showcase projects at their virtual booths. Make new acquaintances and discuss opportunities.
About CGC
CGC has been running a series of international business events about technology and video games since early 2018, targeting blockchain, VR/AR and game industry professionals and enthusiasts excited about innovation in games. Five conferences have already taken place, bringing together more than 7000 delegates from over 60 countries, and creating hundreds of new partnerships and opportunities. Designed as a global knowledge center, a showcase of emerging tech and trends and a platform for networking, CGC's objective is the dissemination and mass adoption of disruptive technologies set to change the video games industry. More information at www.cgc.one
Official social webs (feel free to check, like & subscribe us):
Facebook – https://www.facebook.com/cgc.events/  
Facebook event – https://fb.me/e/1hvGmptQU 
Telegram – https://t.me/cgc_one 
Twitter – https://twitter.com/cgc_events/
Instagram – https://www.instagram.com/cgc_one/ 
LinkedIn – https://www.linkedin.com/company/18532997
YouTube – https://bit.ly/2EUw3zR
Useful links: Become a speaker – https://bit.ly/31PLt0K
Become a media partner – https://bit.ly/3mxKyKl
Apply for CGC Showcase – https://bit.ly/2TsMPtL
Exhibiting opportunities – https://bit.ly/31PspQ8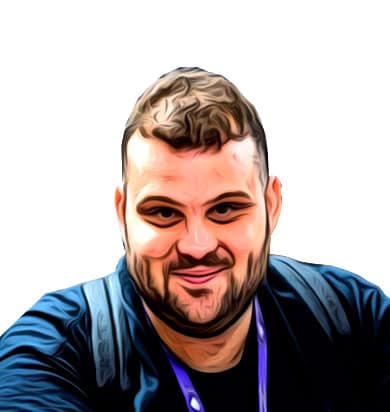 George has a native interest in emerging technologies and he's a strong advocate of decentralization. He is the founder and manager of egamers.io as well as an IT student.