As Chainlink Labs and Coinbase Cloud collaborate, this provides developers with "high-quality" price data and an ideal liquidity profile to implement distinctive smart contracts across DeFi use cases and more.
As a result of this collaboration, NFT builders are now introduced to Chainlink NFT Floor Pricing Feeds.
As of today, NFTs have a total market cap of more than $2 billion. However, with the pace at which the NFT space is growing, there wasn't any infrastructure to keep up with the growing demand.
Chainlink NFT Floor Pricing Feeds is here to change that. NFT builders are now provided with a reliable source of real-time market data.
Chainlink NFT Floor Pricing Feeds
The lowest price of an NFT in a collection is known as the floor price. Sometimes, the floor prices change drastically, and the developers cannot track them in real time.
Chainlink NFT Floor Pricing Feeds will provide a reliable and accurate solution to developers by providing them with real-world and accurate floor prices. This will open new opportunities for new DeFi use cases in the future.
"We are excited about this partnership between Coinbase and Chainlink. We're bridging the gap between transparency and security in the NFT space by bringing reliable and timely on-chain NFT Floor Pricing Feeds for the top NFT collections to the Web3 world."

Coinbase VP of Data, Michael Li. 
Chainlink NFT Floor Pricing Feeds uses Coinbase Cloud's NFT API – this API checks every transaction made across different marketplaces to estimate the floor price of a collection. The first blockchain where Chainlink will implement this is Ethereum.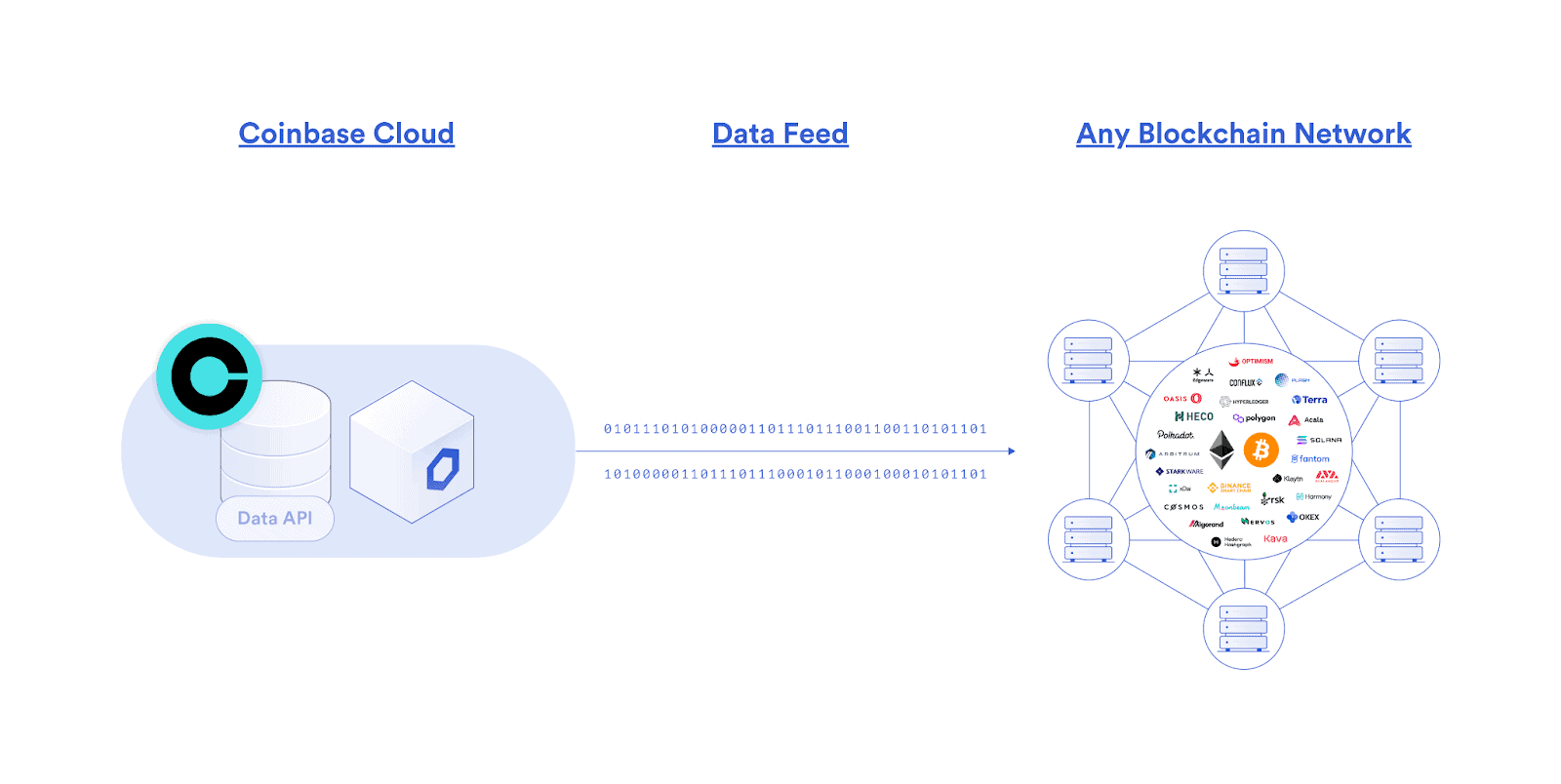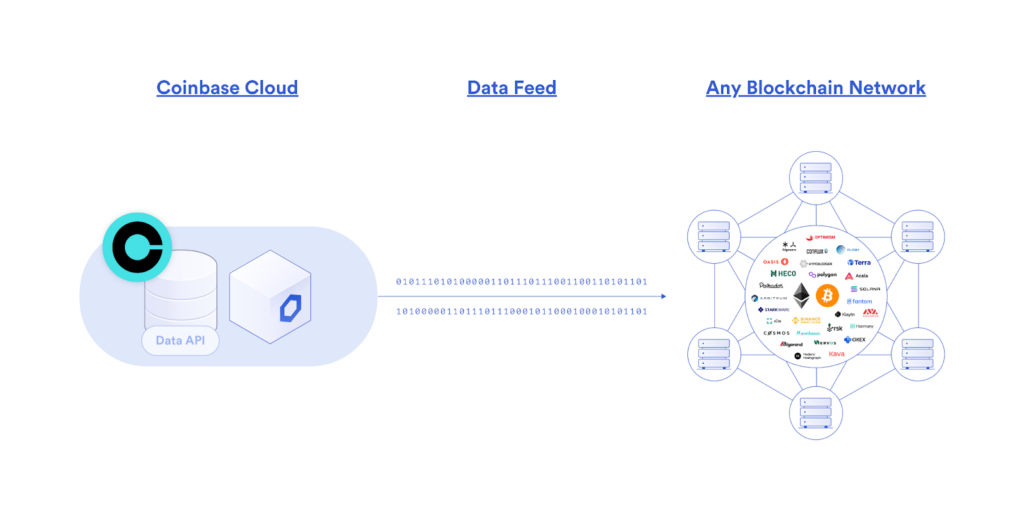 As of today, Chainlink NFT Floor Pricing Feeds is working on some of the blue-chip NFT collections. That is:
Bored Ape Yacht Club
Mutant Ape Yacht Club
CryptoPunks
CloneX
World of Women
Doodles
VeeFriends
CoolCats
Azuki
CrypToadz
Coinbase chose Chainlink because it is a time-tested decentralized oracle network that's already helping a number of enterprise-grade data providers. Other than that, Chainlink provides features such as:
Credential Management
Blockchain Agnostic
Widely Adopted
Provably Secure