The Crypto Games Conference will take place this April, 25-26 in Minsk, Belarus.
Register your Seat using the code EGAMERS and get 20% discount.
This April is a perfect time for the third edition of Crypto Games Conference (CGC) – world's largest and definitive B2B event for blockchain gaming professionals. The international conference covers three cutting-edge gaming themes of today: crypto games, iGaming, and gaming ecosystems, and services.
The first Crypto Games Conference took place in the capital of Ukraine, Kyiv. It was the first conference in the world dedicated to games and gaming services with use of blockchain and cryptocurrencies. A one-day event gathered more than 300 developers, entrepreneurs, investors, and visionaries discussing how the blockchain technology and cryptocurrencies are set to change the gaming market.
The second edition of Crypto Games Conference was held in Minsk, the capital city of blockchain-friendly Belarus. The CGC is persistently growing and almost 700 attendees participated in a unique two-day business event that featured:
• Two tracks of talks and panel discussions by industry leaders;
• CGC Showcase with 60 startups presenting their latest developments;
• The Big Pitch – startups vs. investors action;
• CGC Awards to recognize innovation and creativity;
• A series of CGC networking events.
Now it's time for the third Crypto Games Conference. It will once again take place in Minsk, Belarus and this time you will be able to become a part of two-day event – the largest one in crypto gaming industry. More than 1000 professionals from over 30 countries, hundreds of games and 100+ stellar speakers. Join the community of decision makers of the best crypto gaming companies from all over the world.
Visit the Crypto Games Conference official website
The Crypto Games Conference (CGC) is coming soon. Meet the biggest blockchain gaming event in the world. This event is made by the team of real professionals, who love and know what they do.
We are glad to introduce one of them to you – Eugene Lavrinenko, developer of over 15 different games. Active participant at games conferences, speaker about game development. Many of the games he has worked on are shortlistees and prizewinners of international games exhibitions and game jams. One of the more recent games, Madness Road, won the Unity Special Award 2016, and the game itself received support from such game platforms as Apple, with publishing on the main pages of the game store in over 120 countries.
Eugene is the Co-founder of Crypto Games Conference, founded in 2018; the organizer of the world's first and largest crypto gaming conference.
CGC team is big – if you have any questions we also introduce other members of CGC team:
Mary Yakovleva – Business & Media Manager. Inquiries regarding sponsorship & media partnerships. (mary@cryptogames.events)
Lora Veremeenko – Partnership Manager. Inquiries regarding sponsorship & all partnerships. (lora@cryptogames.events)
Masha Avramenko – Speakers Coordinator. Inquiries regarding speakers and travel. (masha.av@cryptogames.events)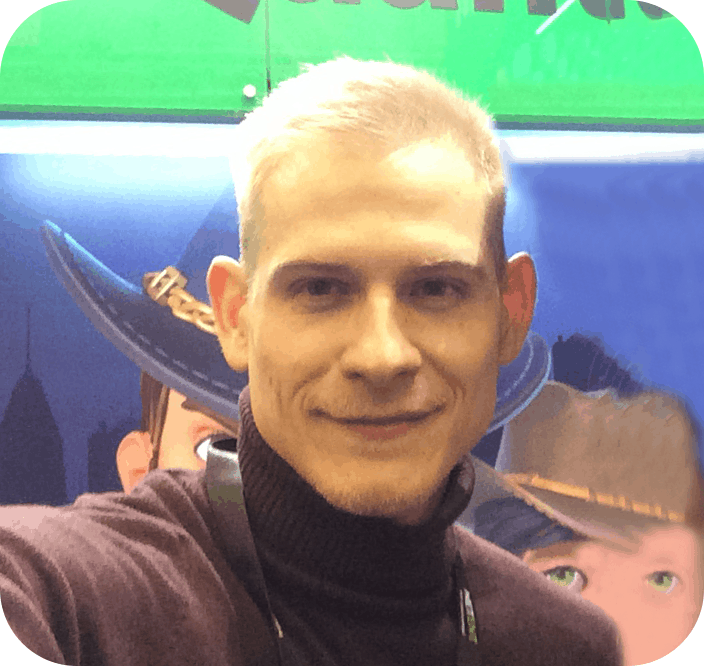 Connect with Crypto Games Conference: Facebook, Linkedin, Telegram,
Connect with eGamers.io: Twitter, Telegram, Instagram, Facebook, Discord, Youtube, Facebook Group, Steemit, Reddit