CryptoServal is a new collectible browser-based blockchain game on the Ethereum Network all about breeding and fighting against animals called, CryptoServals. As in every blockchain game, each animal is unique and fully owned by the player, it cannot be replicated, faked or taken away.
Currently, CryptoServal is on pre-sale, where every time you participate in an auction, you get a DNA card as a reward.
A DNA sample unlocks early access to the second part of the game, a DNA card rewards you with a new, unique animal that can be sold or traded. It can be obtained only during the presale.
The blockchain game CryptoServal takes place around the world, players are able to purchase animals and battle with other players for prizes are experience. In CryptoServal, there will be a maximum of 176 countries with 528 Alpha animals. Countries will be released gradually, based on demand.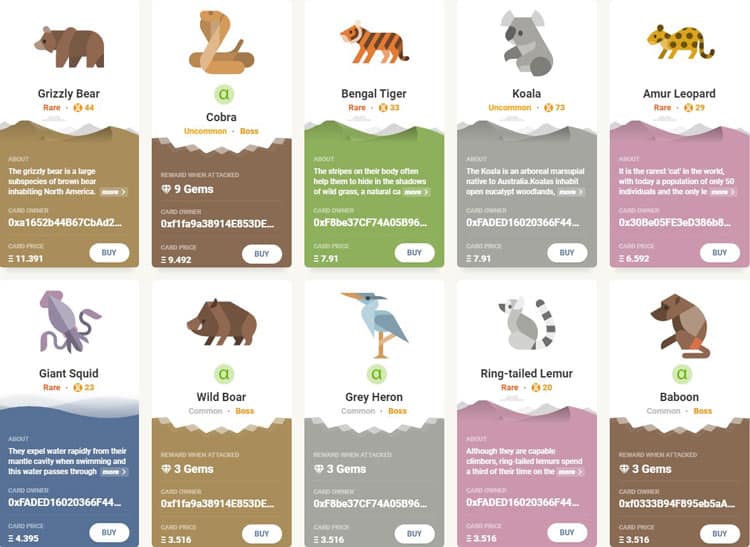 Each animal can reach various stages, profits can be made by playing the game and reaching the final stage. The target price for the Animal card is as shown below.
Common: 3.52 ETH
Uncommon: 9.5 ETH
Rare: 24.62 ETH
The marketplace features a variety of common, uncommon and rare animals sold for Ethereum.
CryptoServal is under development by Y8 Games, a mini-games portal.
We suggest to take a look at this video, it does explain a lot of the in-game elements.
Connect With CryptoServal: Facebook, Twitter, Discord