Decentral Games, a leading Metaverse gaming company, has decided to launch a new mode to their famous ICE Poker called Sit-n-Go Tournaments (SNG). This mode will enable fast-paced, single-elimination tournaments where participants compete for ICE wearables and some ICE and xDG token rewards.
Ice Poker Sit-n-Go
SNG is a six-player poker game with mandatory 10/20 chips blinds, which double every 4 minutes. Blinds are mandatory bets and are also designed to keep the tournaments fast-paced.
In brief:
Each game will last about 45 minutes.
Each game is a six-player game.
Tournament Wearable is required to join the tournament.
First place wins Tournament Badges.
Second place receives a refund for the tournament fee.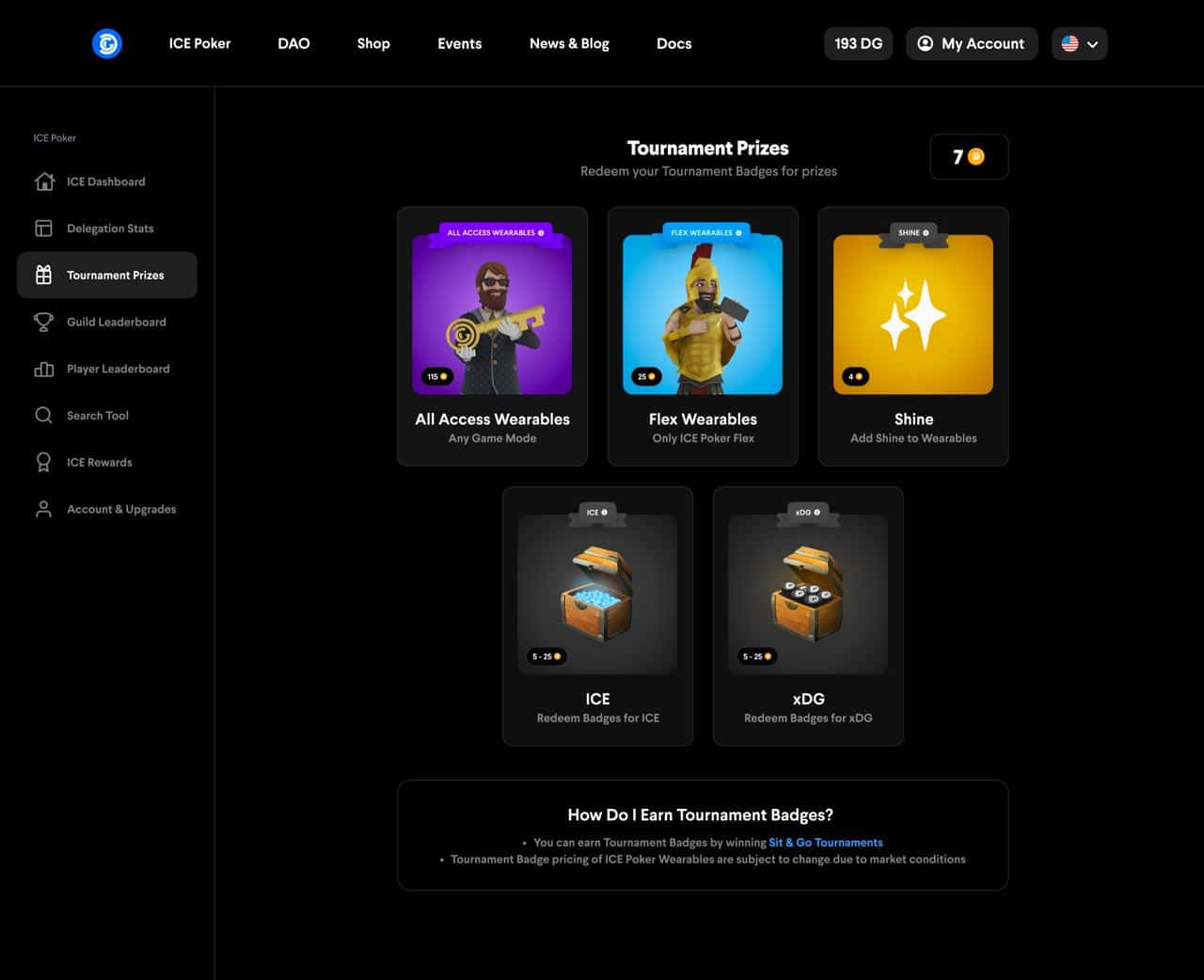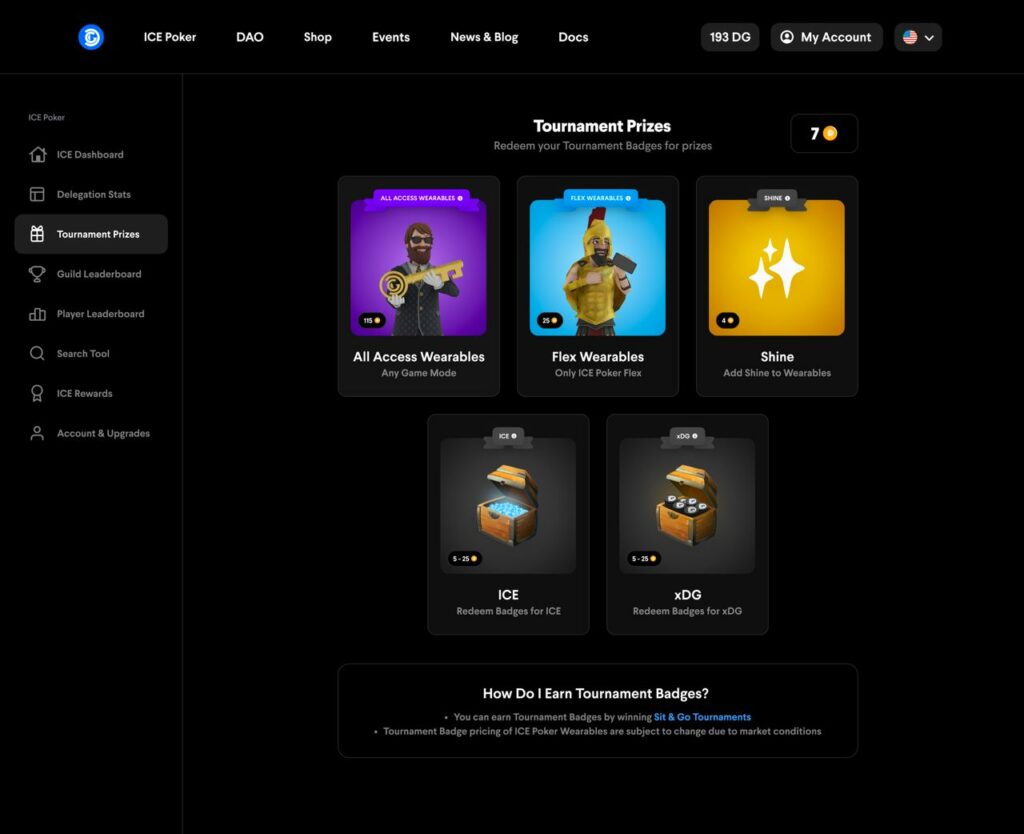 Winning a Sit-n-Go tournament will reward you with Tournament Badges. These Badges can be redeemed for wearables, ICE accessories, ICE, and xDG tokens.
There are three kinds of wearables used across the Decentraland and Flex apps:
Tournament Wearable (SNG Tournaments)
Flex Wearable (ICE Poker Flex App)
All Access Wearable (Both Decentraland & Flex App)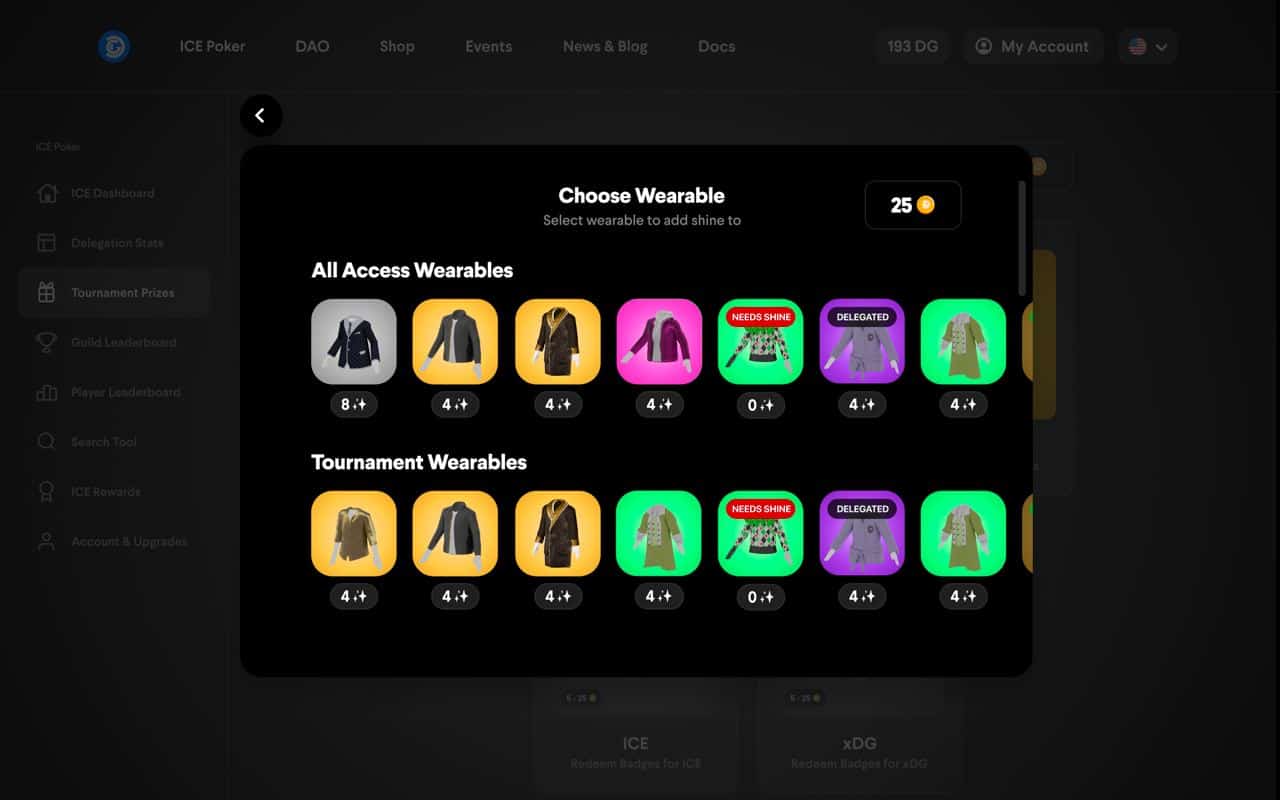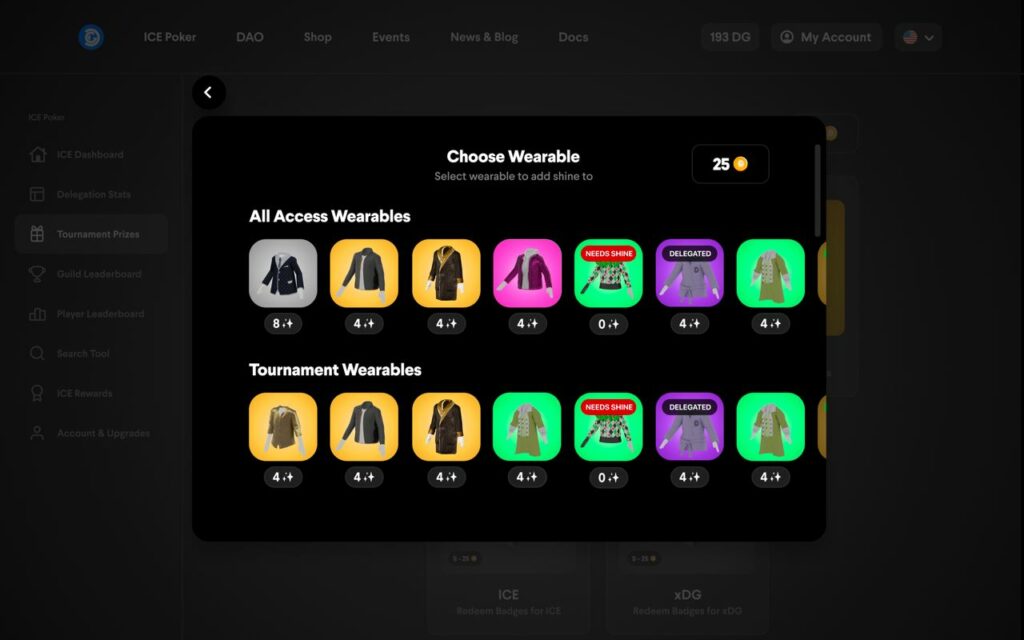 Each SNG tournament will have a different entry requirement fee. The entry fees are paid with a certain amount of Shine filled in each wearable, using ICE tokens.
"We've listened to our community, many of whom became priced out by our regular wearables. We wanted to create a fast-paced 'entry-level' circuit of tournaments, which is why we developed Sit-n-Go. Thanks to the blinds and the ability to play on mobile, it's guaranteed to be fast-paced and action-packed. Players can refine their craft and eventually accumulate enough to obtain the coveted All-Access Wearable."

Matthew Howells-Barby, CMO at Decentral Games.
Each tournament will have different Shine requirements, while the number of Tournaments Badges the winner gets is equal to how much Shine he used.
The SNG Tournament will be a great opportunity for skilled players to prove their worth without having much capital. This tournament will also increase demand for ICE, while some of the ICE used will be burned to sustain the game economy!
Stay always up to date:
📰 Don't Miss a thing: Join the News-Telegram Channel or The Discussion Group.
🐥In Your Feed: Follow us on Twitter, Facebook & Instagram.
📺 Let's Watch: Youtube Subscribe & Chill.
🎙️Useful Channels: NFT Giveaway Channel & Early Adopter Opportunities Channel.
🕹️Gaming Guild & Scholarships: Join our Discord.
📫Saturday Mail Recap: Subscribe for the Blockchain Gaming Digest.
Disclaimer:
We use affiliate links when possible. At no cost to you, we may earn some crypto or nfts.
While we strive for the accuracy of the content, we provide it "as-is." We take no responsibility for any actions or results. We write about games, treat them as games. We don't give investment advices. Always do your own, extensive research.