Hello egamers. Today we are interviewing Anand Venkateswaran, aka Twobadour from Metapurse, the world's largest NFT fund which is organizing the world's first NFT festival, Dreamverse, on November 4th at Terminal 5, NYC.
Metapurse Fund is known worldwide for the purchase of the Beeple's "Everydays: The First 5,000 Days" through the first NFT auction at Christies for $69-million. A sale with an anti-racist statement to the world stating that "Indians and people of colors can be patrons as crypto is an equalizing power between the the West and the Rest".
If you are in NYC, don't miss your chance to participate in the Dreamverse festival, there will be a plethora of NFT Art, including Beeple's record breaking NFT sale as well as great music vibes and much more.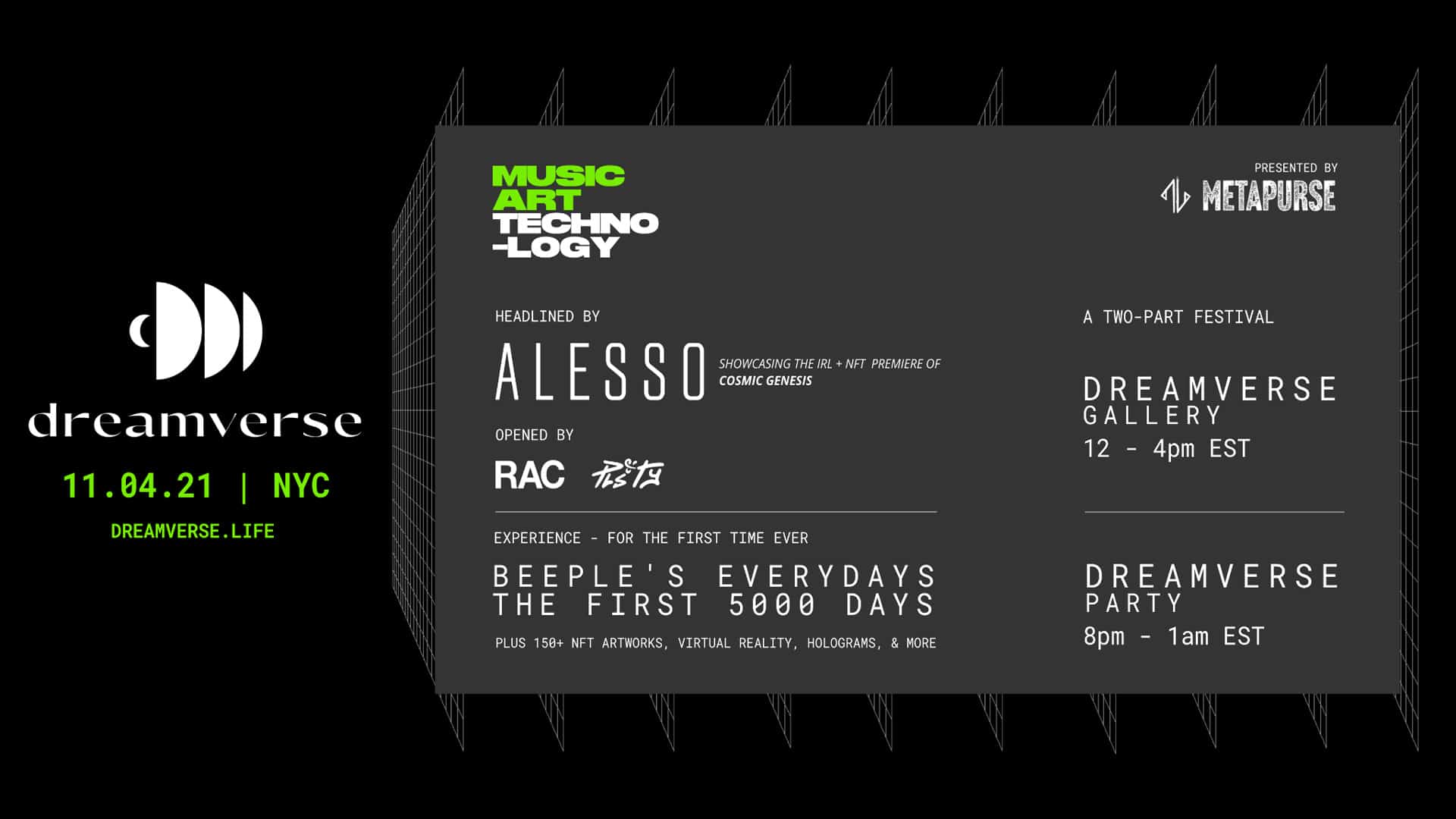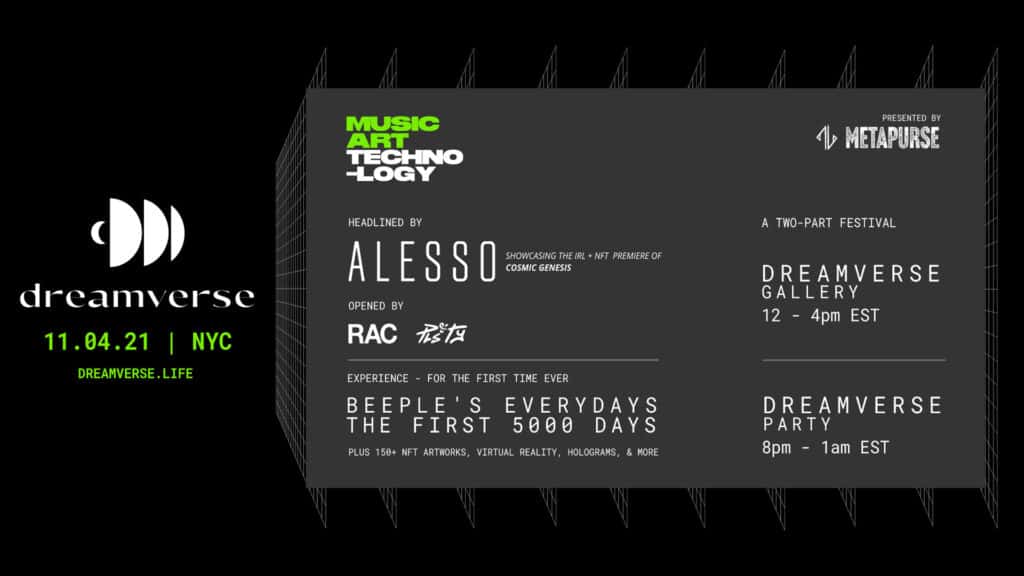 Who are you, Twobadour, and what is that you do?
Who I am is what I'm trying to discover through this journey down the rabbit hole. What I do evolves everyday. Currently, I am the steward of Metapurse, which is the largest NFT Fund and production house in the world. This entails being endlessly fascinated by NFTs and NFT-based initiatives in the space and engaging with them via patronage, investment or collaboration. 
Anand Venkateswaran, aka Twobadour. Image source: Flipboard
What is Dreamverse?
Dreamverse is a physical celebration of NFTs in New York on November 4. It is a one-day, two-part event at Terminal 5. From 12:00 pm to 4:00 pm, Dreamverse is the largest single gallery for NFT art – with work from over 150 artists across mediums including physical, digital, VR and AR. From 8:00 pm to 1:00 am, it is an EDM party, headlined by Alesso and accompanied by RAC and PLS&TY. 
How did the idea of Dreamverse come up?
Metapurse has not sold a single NFT since its inception. We are constantly asking ourselves what to do with these NFTs. We also never subscribed to the idea that NFTs are these virtual, abstract things. We wondered what would happen if they made landfall, if they were dropped into the real world. The answer was Dreamverse.
Why should someone come to Dreamverse?
Over 150 artists, curated by the OGs we fell in love with when we entered the space. A collaboration with TIME. Featured artists who blazed a trail with what they created and who they are – Refik Anadol, Carsten Holler, Drue Kataoka to name a few. VR booths, AR experiences, physical and digital merchandise, a spectacular virtual space for art and performances designed by Holly13. The first unveiling of the Beeple 5000 piece. Need I say more?
Do you plan to host Dreamverse virtually in the future?
Versions of Dreamverse, absolutely. The virtual world was never meant to be an alternative to the physical world. The two complement each other in increasingly interesting ways. We have plans to host virtual events as well as physical events at a regular cadence.
Do you believe the ticketing system of future events will be NFTs?
I do. The significant strides taken by platforms like YellowHeart are clear indications for this shift. It's not just about a blockchainisation of ticketing systems. NFTs change the way artists and performers can engage with fans, adding powerful layers of utility and engagement.
How do you think NFT can transform the Art and Music industry?
They already have transformed the art industry. For the first time ever, artists have been able to realise royalties for their work, fundamentally shifting age-old predatory economic models around art. The decentralisation of art in the NFT space has also made redundant the role of promoters and traditional curators. The music industry is more complex, when you factor in distribution. Nevertheless, enterprises like RCRDSHP have crafted incredible alternatives. Truly pumped about this.
Can NFTs help music copyrights and provide a better and fair licensing system?
Absolutely. Again, I'd point to the RCRDSHP model. We have barely scratched the surface when it comes to rights and distribution in the NFT space. For instance, we built Rightshare, which introduces the concept of Metatokens, created by tokenizing 'access' or attributes of a single NFT. 
What are your thoughts on Beeple's Everydays collection, why did you guys spend so much money on it and what does it symbolize in the new era of digital Art.
The historic significance of the Beeple 5000 is undeniable. A 255-year old art institution, for the first time ever, auctioning an NFT attached to a purely digital work of art. Besides, Beeple is a metaphor for this digital generation. That making art for art's sake with a spiritual level of consistency is rewarded in this new age.
What is Metapurse and its role in the NFT ecosystem?
We are in the epicenter of a renaissance – a true convergence of technology and finance, pushed forward by culture. NFTs are the building blocks of this renaissance. And the role of Metapurse is to enable and celebrate this renaissance – whether through patronage, investment, production or, as often as possible, partying.