Ember Sword is a massively multiplayer online role-playing game where players can partake in combat, crafting, and buying lands to build things on in a virtual world consisting of 4 nations Solarwood, Duskeron Edisau, and Sevrend.
Sword Solarwood Land Sale will begin on May 27 at 18:00 CEST with a flat 50% discount on all land NFTs.
Being a landowner, you can earn revenue on your land and trade it with other people.
Total land supply of Thanabus is 160,000 plots. Solarwood consists of 40,000 plots.
What's in The Sale
Four types of land plots are being offered in the sale: Regular Plots, Settlement Plots, Town Plots, and City Plants.
Here's an overview of each one's price in sale and the benefits you will get as a landowner.
Regular Plots
Price: 0.016 ETH (~$40)
Size: 1×1 i.e, approximately the size of one screen
You get a Sir/Lady title
Mineral reserves, monster spawn, campsite, NPC house, cave entrance, and much more in the upcoming launches
Settlement Plots
Price: 0.164 ETH (~$400)
Size: 1×1
You get Baron/Baroness title
You can build things on your plots like houses, guilds and stores
Town Plots
Price: 3.290 ETH (~$8000)
Includes 4 Town Plots
Size: 2×2
It gives you a title of Earl/Countess
All features of Settlement Plots included
You can craft items, refine resources, and make battle gear by placing special buildings on your plots
Access to an exchange where you can buy, sell, or trade items
City Plots
Price: 32.898 ETH (~$80,000)
Includes 16 plots
Size: 4×4
It gives you the title of Duke/Duchess
All features of Settlement Plots + Town Plots included
Build largest guilds, buildings, and trading posts with endless opportunities
Teleport using portals
How to Buy Land?
You can buy land plots in Ember Sword using Wrapped Ethereum on Matic (Polygon).
You will need:
A crypto wallet
wETH or ETH (to convert into wETH)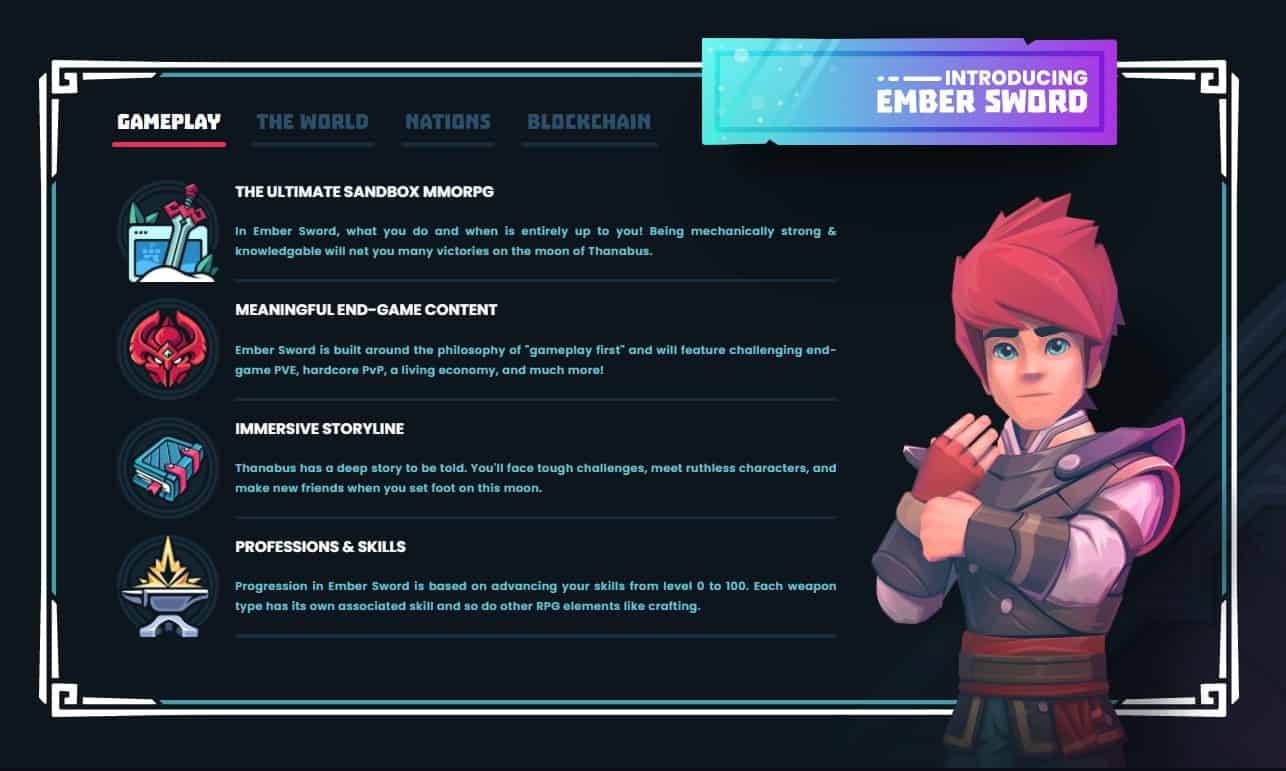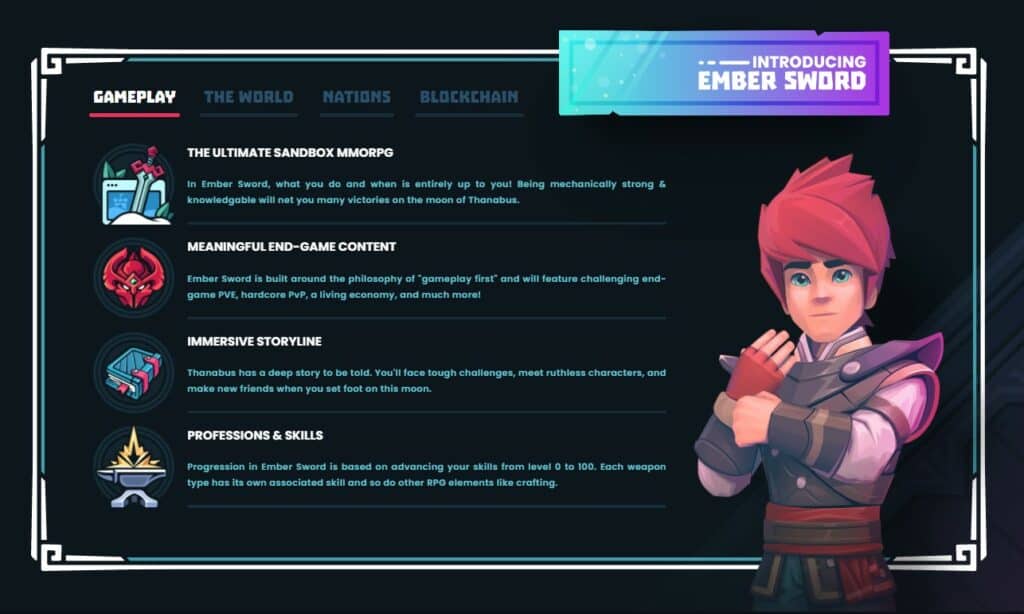 Create a Crypto Wallet On MetaMask + Link To Matic (Polygon)
Step 1: Go to MetaMask.io, select the browser you are using and install the MetaMask Extension.
Step 2: After installing the extension, you will be redirected to a new page. Click on "Get Started", then "Create a Wallet"..
Step 3: Enter a password and set up a secret backup phrase (don't forget to write down this phrase on paper and keep it safe!)
Step 4: You now have a crypto wallet. It's time to link it to Matic so you can buy land NFTs in the Ember Sword network. To do this, first, learn how to configure Matic on Metamask.
Step 5: Connect your MetaMask wallet to Matic Web Wallet v2 by confirming your login using the MetaMask browser extension
Step 6: Click on the "Receive" button and copy the address to send your Ethereum.
About Ember Sword.
The game is in development by So Couch Studio for approximately 3 years, Ember Sword will not be a pay-to-win game and everyone with a computer will be able to play using any modern browser. Later development stages will include a cross-platform mobile game.
Visit the Ember Sword website at https://embersword.com/