Enjin launched the ERC-1155 support for EnjinX explorer, the world fastest transaction and token trackers which now allows traders and gamers to view, validate and keep track of ERC-1155 tokens, the next generation multi-function token standard popular in gaming, art and a number of other use cases.
Since last December, the EnjinX explorer quickly became one of the user's favorite due to the clean and user-friendly design as well as the fast result speeds. Not only users are enjoying the ultra-fast Ethereum block explorer but also 5 leading exchanges (Changelly, COSS, Kyber Network, GDAC, and Kriptomat) have collaborated with Enjin Coin to create a branded version of EnjinX. In addition, Changelly, GDAC, and Kriptomat have also used the Enjin Platform to mint ERC-1155 blockchain assets distributed to their users.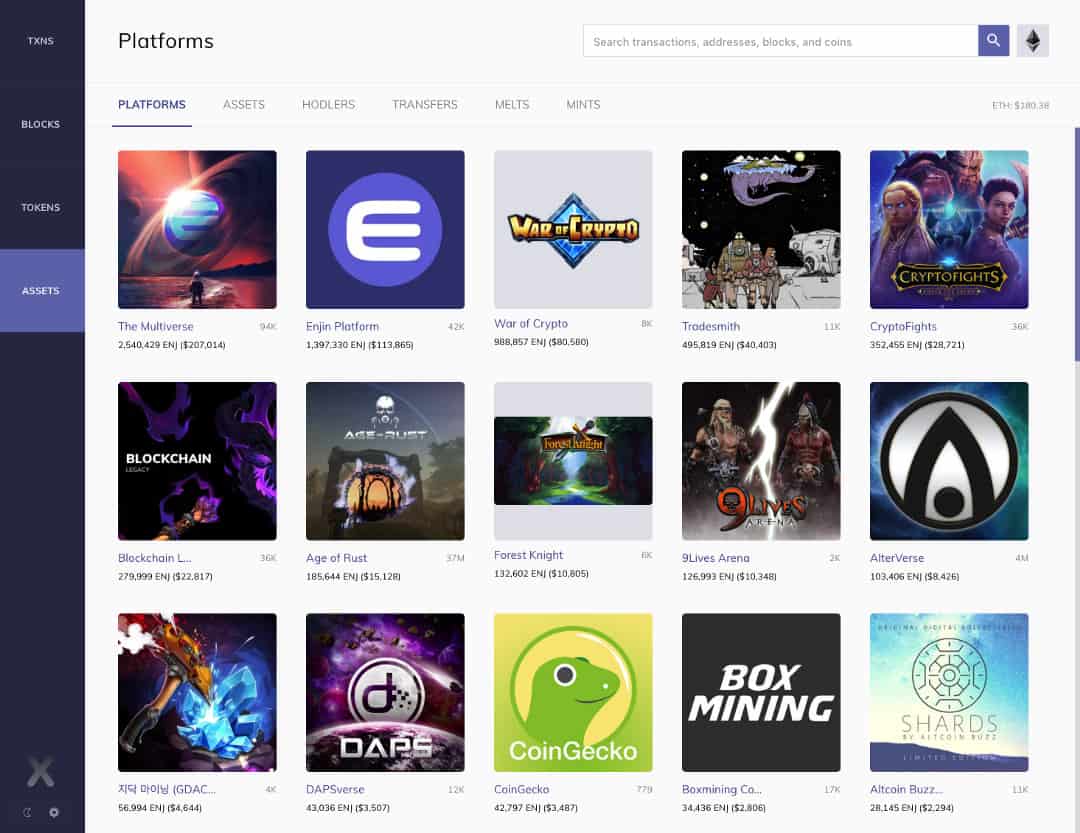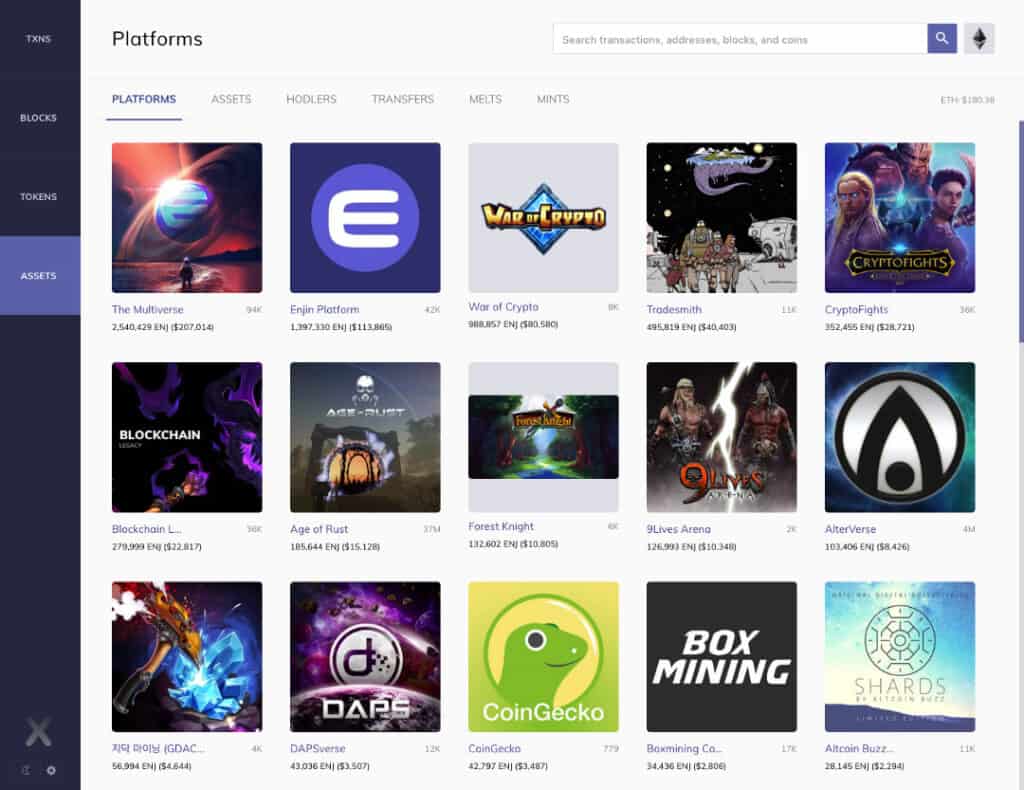 The ERC-1155
Considered as the most advanced Ethereum token standard because of its standardized data structures, ERC-1155 can be integrated in games, websites, applications and any other project empowering creators with it's unlimited use cases.
Created by Enjin CTO Witek Radomski and developed with a thriving community of Github developers, the ERC-1155 tokens can be easily integrated without much effort.
Developers can frictionless integrate any ERC-1155 asset due to the thorough standardization of ERC-1155 data structures in their games, enabling them to become part of the Gaming Multiverse and offer a cross-gaming experience to the players by using a single blockchain inventory (wallet) across all the supported games.
Gaming Multiverse
Created and powered by Enjin Coin, the Gaming Multiverse is the world's first decentralized ecosystem of games allowing players to freely move their in-game blockchain assets from game to game using a single inventory.
As a decentralized project, the Multiverse is not controlled by any particular party, instead, it works by the principles of the blockchain technology. No one can alter it, no one can be in charge, everyone is equal and all together are working for the greater good of their games and the Multiverse in general.
Treasure Hunt by Enjin
The leading gaming blockchain will create an inter-game treasure hunt. In this "Multiverse Quests" players will jump between gaming worlds and gather items to unlock collections that eventualy will lead them to the grand prize, the Monolith.
Monolith is the first item ever minted using ERC-1155 token standard and it's backed by over 1 million ENJ.
The Blockchain SDK
As we reported last month, the Blockchain SDK for unity by Enjin Coin is live to Ethereum's testnet and now over 2,000 games are using it to integrate ERC-1155 assets in their projects. The Blockchain SDK by Enjin coin is a one-way stop for all developers who wish to integrate blockchain assets in their games because of it's easy of use allowing them to focus on what matters the most, their game, rather than integrating the assets.
Are you a developer and you wish to integrate ERC-1155 assets? Sign up here.