The upcoming Sci-Fi play-to-earn game, Farsite has started its pre-order crates event.
Interested players can acquire crates that contain Ships, Blueprints, Modules, Components and Credits. The cheapest Crate is selling for 0.05 ETH and by purchasing 3 or more, users can get a discount.
The Deimos Crate which contains a Tier 2 or better Ship Blueprint, a Ship Hull, a module with components and some credits costs 0.15 ETH while the rest two crates offer double and triple credits with far more assets inside for 0.35 ETH and 1 ETH Respectively.
To get your crates, you can visit the official Farsite store. Do not trust any other links or sellers claiming they sell crates, the only official and legit source is through the Farsite website.
The pre-alpha is set to launch on December 14th.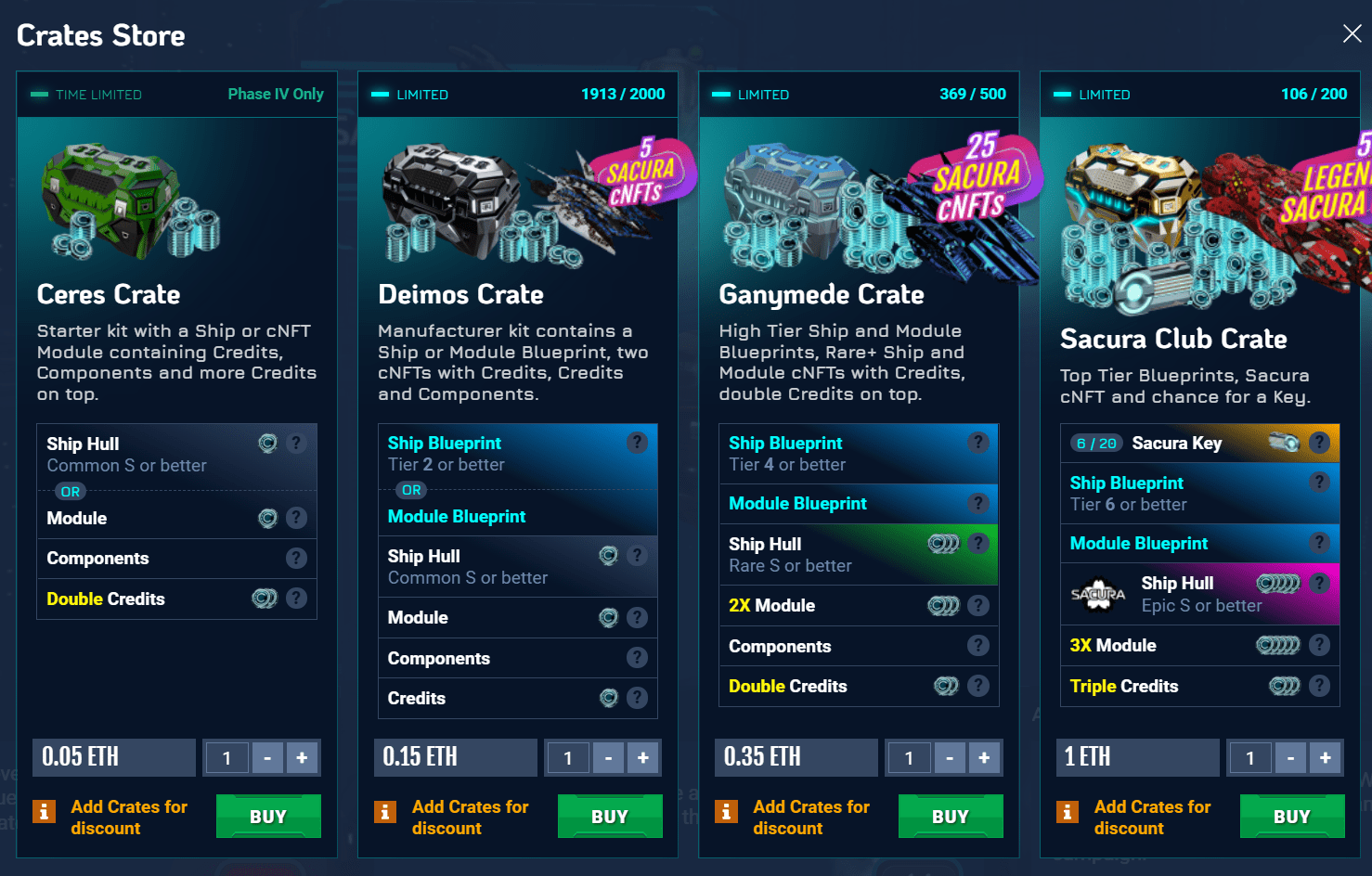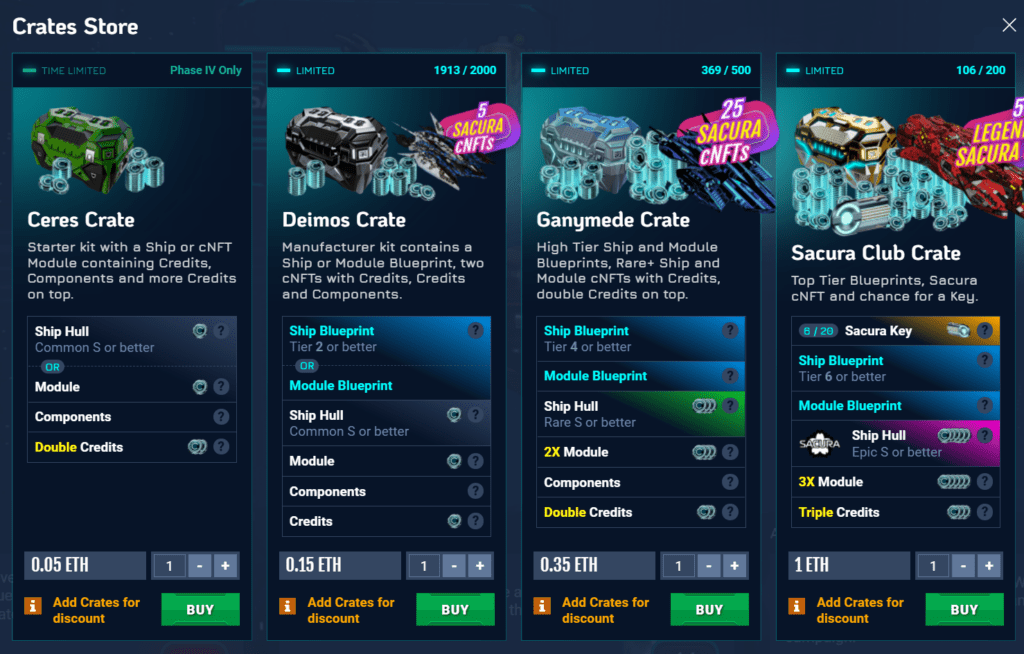 What is Farsite?
Farsite is an upcoming Sci-Fi MMORTS game, with DeFi elements and NFTs.
The game is under development for years by the team of the successful game, MCP.
Uses cNFT model, an NFT infused with ERC-20 tokens used as collateral.
The players will control everything in the game, from the economy to the persistent universe of stars, planets, and corporations.
Once released, it will be ETH 2.0 Ready with Polygon as the second layer and ZK Relay technology.
Farsite will be a browser-based game, and it comes from the team of MegaCryptopolis, a well-known virtual world on Ethereum blockchain that has paid out millions to the users.
From the available information so far, players can become pretty much everything they want and monetize each second of gameplay.
Find more information regarding Farsite.