This is a sponsored article. While eGamers.io has verified the legitimacy of the project, we do not endorse the views expressed or the products/services offered. Always do your own research. This is not an investment advice. eGamers.io is not responsible for the results of your actions.
Socialize, Play and Create. The three words represent the Chainers NFT collection on the Solana blockchain.
In today's world, NFT collections have taken the internet by storm and indeed brought a lot of success to the cryptocurrency and the metaverse scheme.
Chainers' NFT collection claims they are not just another PFP collection but a whole ecosystem. Let's get into detail about this unique project!
What is Chainers Collection?
Chainers are 11,111 alien NFT avatars that co-exist on the Solana blockchain. Chainers used to live within a utopian homeland with a despotic dictatorship. Now they decided to escape their harsh environment and head to the planet earth.
On earth, these cool-designed and pixelized alien creatures have created their metaverse called Chainverse. Inside Chainverse, opportunities flow like rivers, while only those who own at least one Chainer NFT can experience the play-to-earn opportunities.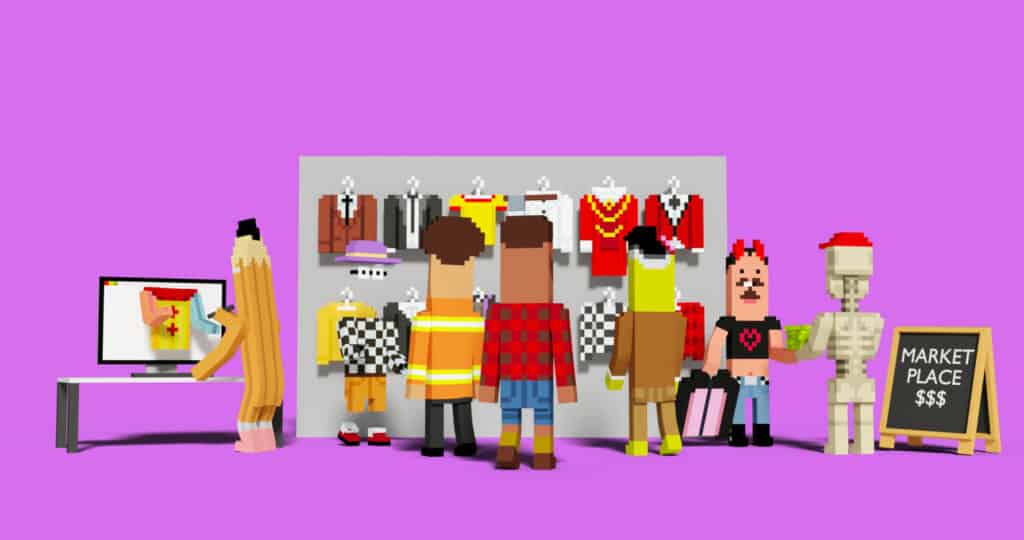 Holders inside Chainverse can create their own empire within the metaverse while also doing exciting activities such as exploring, meeting new people, building, and, most importantly, getting rewarded!
How to Get Whitelisted.
There are three ways to get whitelisted:
Take part in raffles on their event page!
Follow the project on Twitter, and take part in various activities there!
Find a way to join their private Discord, and get even more chances to get whitelisted!
Hot to Get Your Hands on a Chainer NFT.
As said before, a Chainer NFT will grant access to plenty of opportunities inside the Chainverse, and the best way to get your hands on them is by getting whitelisted!
Whitelisted users will enjoy the following benefits:
One guaranteed NFT before anyone else.
A 50% discount. (half price)
Chainers Tokenomics.
The Chainers metaverse will have a dual token economy. The primary and in-game currency will be ChainCoin ($CCC). ChainCoin will have many burning mechanisms and be used for in-game transactions and the marketplace. The coin also has an unlimited supply and will offer $CHU to players who stake it!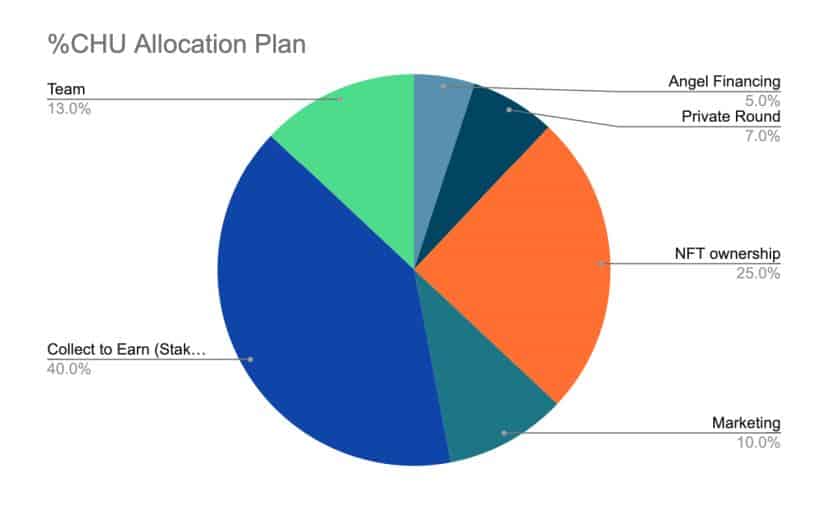 Chainers: Universe ($CHU) will be the secondary token. CHU will function as the governance currency, and holders will have control over important decisions in Chainers. The token has a max supply of 1B, and users can also earn this token by buying and holding NFTs from the Chainer's public sales. (There is also a referral system, rewarding users with CHU for their activity)
Stay always up to date:
📰 Don't Miss a thing: Join the News-Telegram Channel or The Discussion Group.
🐥In Your Feed: Follow us on Twitter, Facebook & Instagram.
📺 Let's Watch: Youtube Subscribe & Chill.
🎙️Useful Channels: NFT Giveaway Channel & Early Adopter Opportunities Channel.
🕹️Gaming Guild & Scholarships: Join our Discord.
📫Saturday Mail Recap: Subscribe for the Blockchain Gaming Digest.
Disclaimer:
We use affiliate links when possible. At no cost to you, we may earn some crypto or nfts.
While we strive for the accuracy of the content, we provide it "as-is." We take no responsibility for any actions or results. We write about games, treat them as games. We don't give investment advices. Always do your own, extensive research.