Editors note 2/1/2021: The particular game is not playable any more.
Ether Dale just announced today that they will no longer supporting the development of Glitch Goons and will closing accounts on April 29th. After recently adding in their new game mode, Tower of Death, it seemed promising and many players have great expectations on what they will release next. With only epic weapons and armor available at best, many were anticipating the release of legendaries as well.
Glitch Goons is not the only popular crypto game to shut down, days ago, Cryptage Origins, one of the oldest blockchain games announced to pause the development of the game while in the past we've seen games such as Tron Dogs, Cubego and a Table! to suspend their development even before they got released.
It is sad to see a crypto game being discontinued as much as your favorite TV series abruptly ending with just a couple of seasons deep. I'm sure many players will be disappointed by this news as many of us have committed much time in climbing the ranks and trying to get epics. This is an official statement in the Glitch Goons telegram chat.
No matter, we wish the Ether Dale team all the best and we hope they will continue to create amazing crypto games for its players. If you have any other questions or queries you can head over to their telegram group to clarify.
Connect with eGamers.io: Twitter, Telegram, Instagram, Facebook, Discord, Youtube, Facebook Group, Steemit, Reddit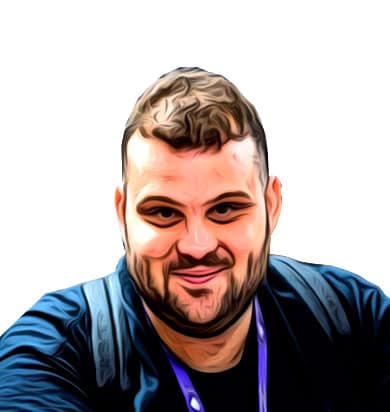 George has a native interest in emerging technologies and he's a strong advocate of decentralization. He is the founder and manager of egamers.io as well as an IT student.