As the fastest growing and largest game event in China, the Global Mobile Game Congress (GMGC) is highly focused on delivering an international platform for sharing industry trends and ideas in the ever-evolving mobile game industry.
GMGC & Chain Plus · Blockchain Digital Game Innovation Summit 2019 is an important part of this congress and focus on the most cutting-edge industry development and insights in Blockchain games.
The conference will engage many top industry players through a variety of keynote speeches, panel discussions, and round table forums at the Hyatt Regency Beijing Wangjing China on 17th Jun 2019. GMGC–Beijing will announce $10 Million Blockchain Gaming Fund, draw more than 200 speakers, 100+ Investors, and more than 16,000 industry professionals from over 38 countries.
It's the most scale and influential game industry event the most professional blockchain game experience sharing with high-quality blockchain game projects display.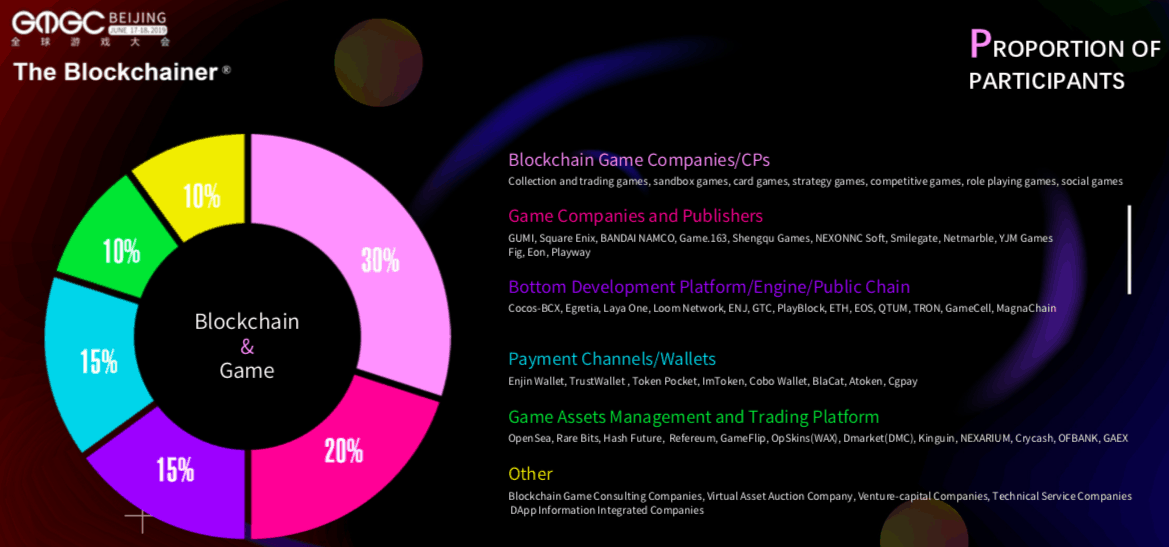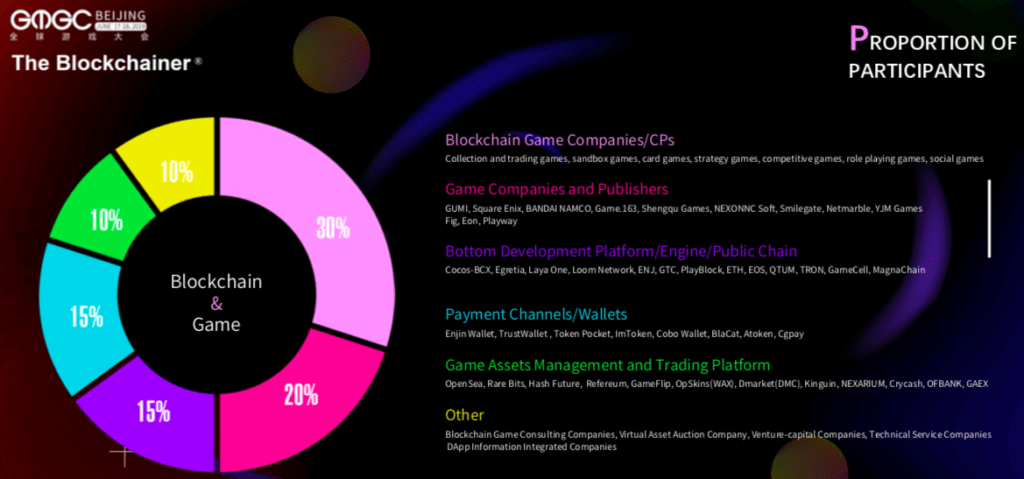 Background
In recent years, a large number of new technologies have caused turmoil in the field of games. Even though the commercial value of these technologies has not yet been verified, cloud computing, VR/AR, etc. have received unprecedented attention, and the blockchain is undoubtedly controversial.
The blockchain has natural advantages for the game industry. The decentralization, transparency, non-tamper ability, cross-chain trading, and token incentives of the blockchain can improve the game industry problems, such as game mechanics and data opacity, economic system disorder, players can't own game assets and game assets can't transfer across different platforms.
As a result, the expectation of the blockchain is growing from game industry, and the use of new technologies can make game companies take a different approach in the current downturn. On the other hand, the increasingly mature blockchain technology companies urgently need to find application scenarios, realizing the commercial realization of blockchain and touch user as early as possible.
Based on this, The Blockchainer and GMGC–Global Game Conference have joined forces to integrate the blockchain and game industry's resources to create the "CHAIN PLUS · Blockchain Digital Game Innovation Summit 2019 ", bringing the most cutting-edge industry development and insights, building a convenient and efficient communication bridge for the blockchain and game industry.
Hot Topics
Refactor the Value of Blockchain and Game
Development of Token Economy and Game Ecology
Blockchain Technology—-Leading the Next Era of Digital Games
Blockchain-based Digital Games' Store
Build a New Blockchain Games' Publisher
Investment Rules for Blockchain Game Projects
How to Measure the Value of Blockchain Game Assets?
Surviving the Market Downturn – Building Real Product to Attract Funding Design Concept and Location of Blockchain Game Engine
How NFT (Non-Fungible Token) will Change Games?
Make Esports Easier
Improve the Blockchain Game Payment Experience
Blockchain Creates New Gaming Experiences
User Monetization, Data-driven Revenue
Secure Storage of Digital Game Assets
Blockchain Empower Traditional Games
Find out more by visiting the links below:

www.chainplus-me.com
Connect with eGamers.io: Twitter, Telegram, Instagram, Facebook, Discord, Youtube, Facebook Group, Steemit, Reddit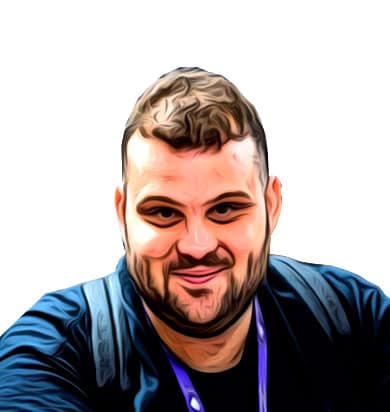 George has a native interest in emerging technologies and he's a strong advocate of decentralization. He is the founder and manager of egamers.io as well as an IT student.