Hello, fam! Today I'm happy to share my Life Beyond Review, which I believe is one of the best NFT Games I have ever encountered.
I had some fun moments playing Life Beyond, encountered a few bugs typical for an Open Alpha version, and started writing this Life Beyond Review with joy and excitement.
Before I share my Gameplay experience, which is very good, let's give some details about the game.
---
Life Beyond Review: Introduction.
In my blockchain gaming career, I have encountered only a handful of games that amazed me. I usually avoid doing NFT Game Reviews because most of the time, I will give a below-zero rating, and I don't like wasting my time,
Today, this is not the case; after a very long time, I'm happy and motivated to write this Life Beyond Review, which I honestly believe is a game that raises the bar for others to follow.
My conclusions are made based on gameplay, graphics, and the overall idea; when it comes to tokenomics and sustainability, I can't have a say at this point.
To write the Life Beyond Review, I played the open Alpha version for several hours and went through the Life Beyond Litepaper 2.2 as well as articles online.
---
What is Life Beyond?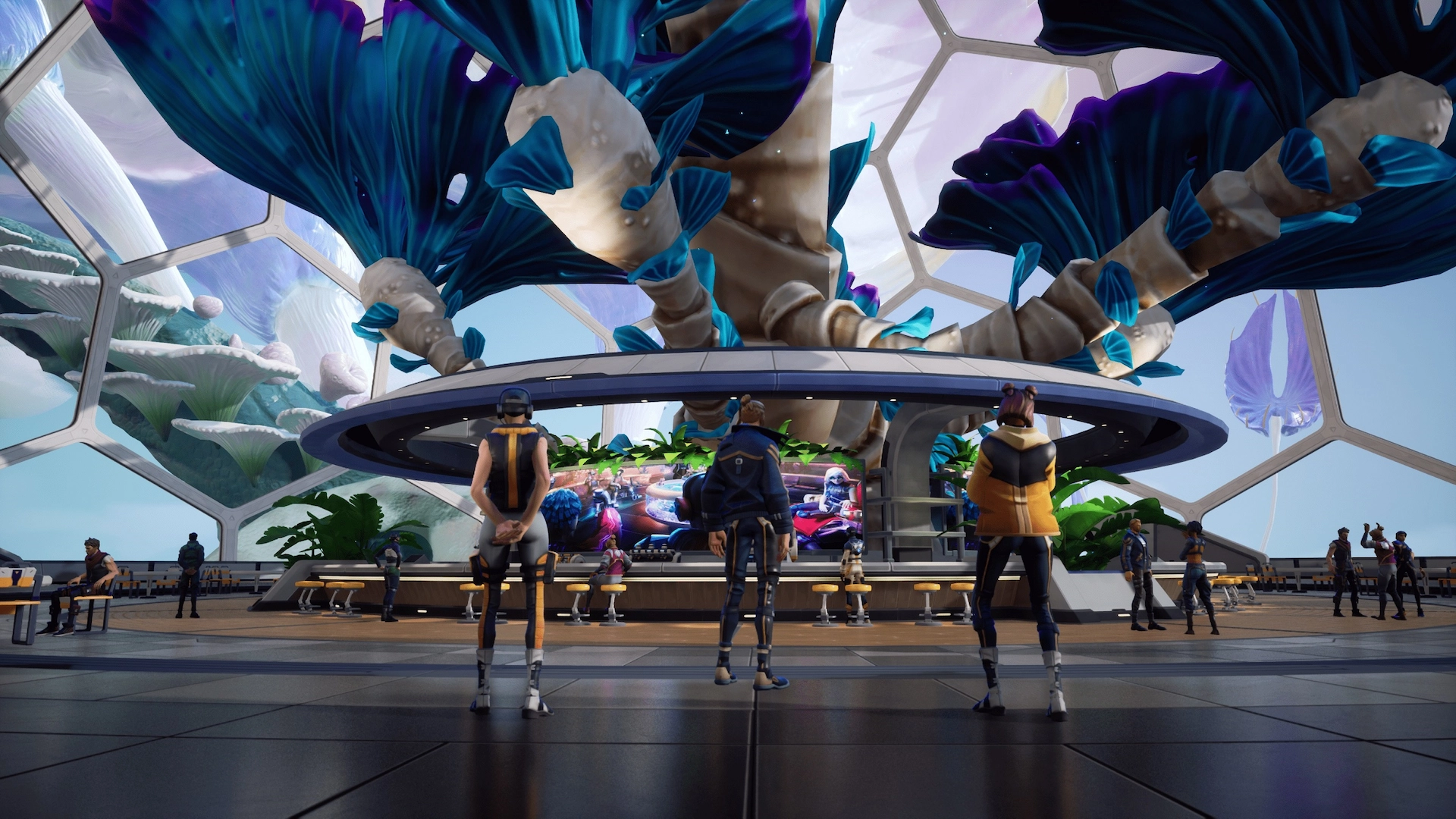 Life Beyond is a free-to-play, play-and-earn MMO game available in Open Alpha.
With the story unfolding in the future, players are challenged to create futuristic societies with financial and political elements.
As expected from a Play and Earn Game, most of the assets are owned by the players as Fungible Tokens (FTs) and Non-Fungible Tokens (NFTs).
In Life Beyond, you can embark on adventures with your friends or Solo and complete the various challenges available. Each new era brings fresh gameplay, levels, and global objectives.
Life Beyond is available for PC, future plans might include console releases.
While some call Life Beyond an MMORPG, I like to distinguish MMOs from MMORPGs as, for me, MMORPGs have an open world, something that, until now, Life Beyond doesn't offer.
Life Beyond Story
I was never a fan of in-game lores. I'm that guide who always skips the video, so I'll share a few details about Life Beyond Lore.
Taking place in the third Millenium, humanity has colonized Mars and found Alien life, which threatens us. Using advanced technology, humankind develops exploration vessels to eliminate evil aliens across the universe and conquer everything.
We found a new planet, and we named it Dolos, and guess what? Alien Robots inhabit it. We must make it the new home.
Let's continue with the Life Beyond Review.
---
Life Beyond Gameplay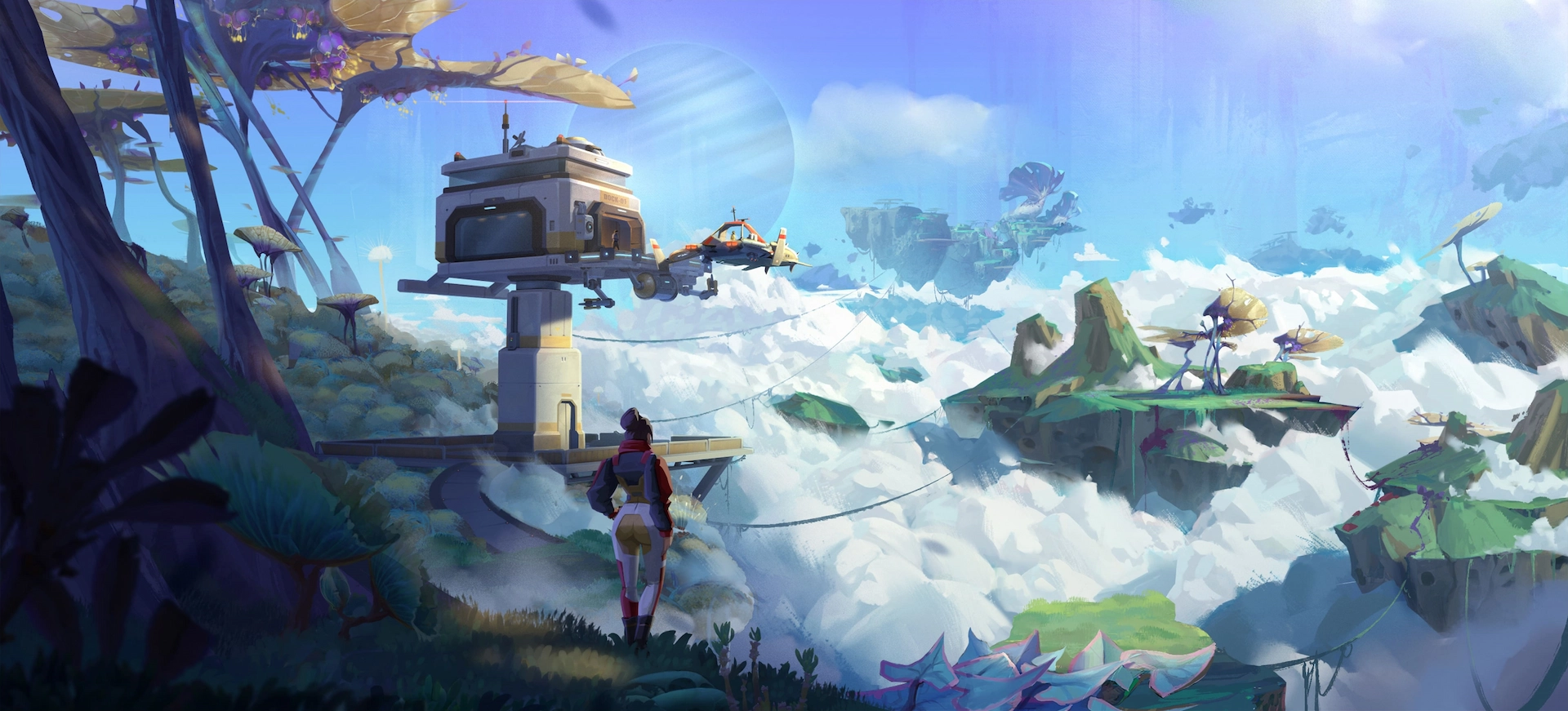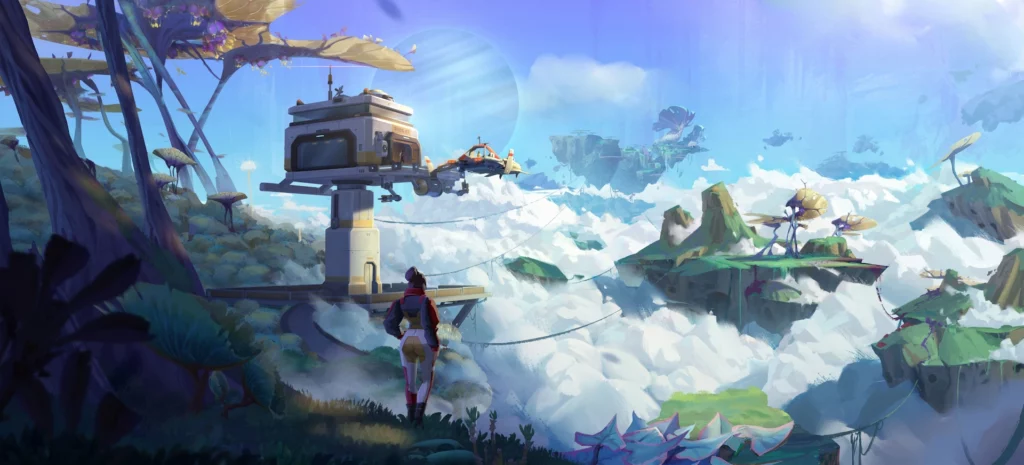 From my experience, Life Beyond has tremendous gameplay and graphics. Nothing like that can be found in NFT Games today.
Once you log in to the game, you will find yourself in the Dolos base, where you can access equipment and a customized apartment. You can also go on expeditions from Dolos and destroy the robot-alien life.
Life Beyond gameplay consists of multiple elements such as shooting, exploring, crafting, building, supplying, forming societies with economic systems, setting rules, and other exciting things.
---
Life Beyond Combat
What kind of a Life Beyond Review this would be without mentioning the Combat?
Combat is the only thing available in Open Alpha, and I am impressed with it. For an Alpha version, it's very smooth and well-designed.
You can embark on adventures Solo or with up to 4 players and complete specific milestones requested by each expedition.
Co-op with your friends is mandatory in some cases to complete the objectives, and there are four avatar types to select from, similar to MMORPGs with a tank, damage dealer, healer, etc.
Shooters, for example, can cause damage with the appropriate weapon, and so on.
Expedition types might require collecting resources and delivering them to a specific NPC or kill-them-all maps and others.
In the Open Alpha, I encountered flying monsters and robotic species, which are unique in design and creepy.
---
Life Beyond Expeditions
There are multiple expeditions currently to choose from, solo or multiplayer. Let's have a look at them.
Bounty Hunting. – Kill high-priority targets—Solo.
Plant Collection. – Collect and deliver plant samples—Up to 2 Players.
Find And Defend. – Defend the area and survive—Up to 4 Players.
Power Up. – Collect resources and build decontamination using, kill enemies—up to 4 Players.
Enemy Mutation Hunt. – Find and destroy mutated Swarmers—up to 4 Players.
Collect And Defend. – Collect and deliver plants, then defend extraction point—Up to 4 Players.
Mutation Hunt & Power Up.—Find the mutant through clues and extract its DNA.—Up to 2 Players.
Silicate Hunt. – Explore a new area and kill the aliens.—Up to 4 Players.
Power Up & Defend.—Clean up the area, and build an energy generator with connectors.—Up to 4 Players.
---
Life Beyond Character Customization
Give some style to your Avatar by visiting your personal space in the Dolos base.
Select from male to female with the options to change skin color and haircut.
This is my female character.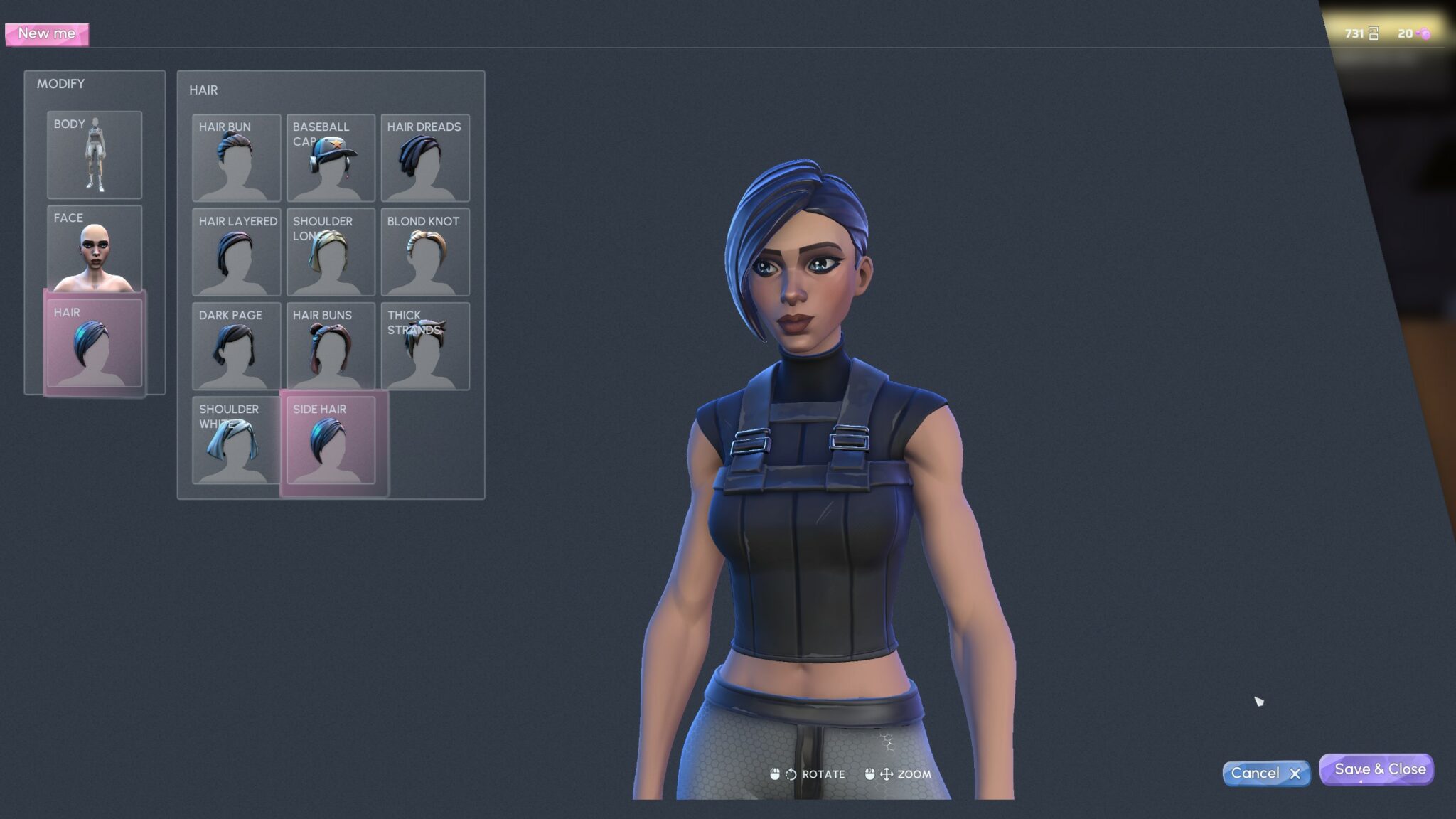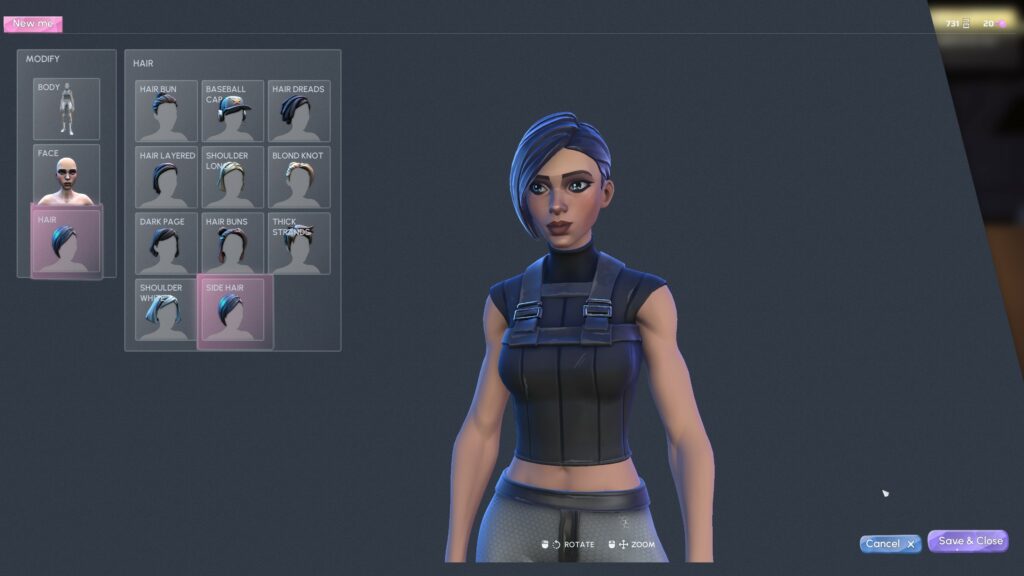 ---
Life Beyond Weapons Upgrade & Inventory
As you use the weapons to kill enemies, they receive experience points that are used to upgrade them.
Locate your weapons under the inventory tab, where you can find the rarity and the stats, including drops from expeditions and equipping gear on Torso, Legs, and Feet. Your Inventory can contain up to 100 items.
Each Weapon in Life Beyond needs 500 experience for level 1 and has the following aspects:
Rarity.
Type.
Ammunition Type.
Damage Per Shot.
Threat Per Shot.
Accuracy.
Max Range.
Reload Time.
Magazine Size.
Fire Rate.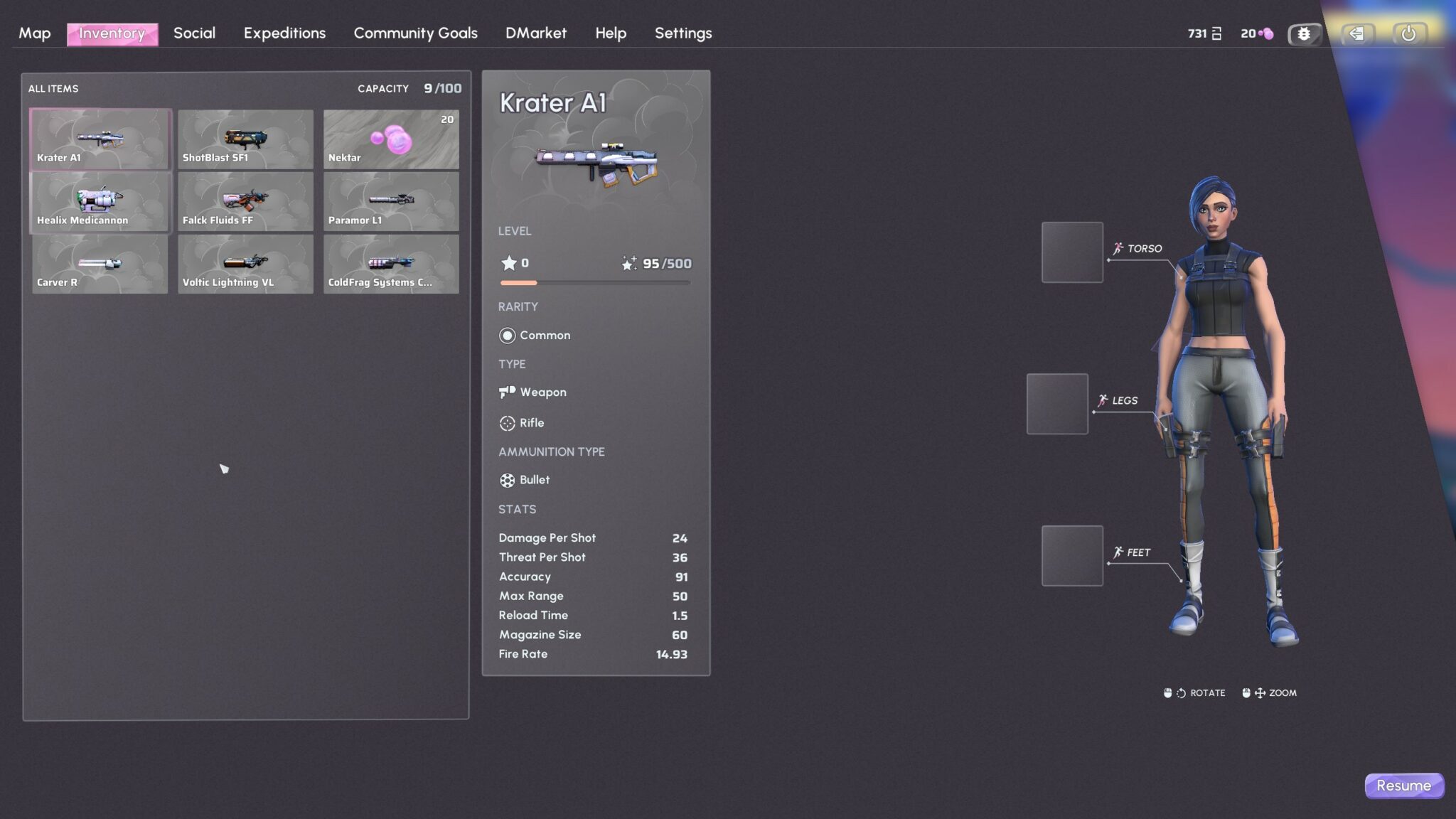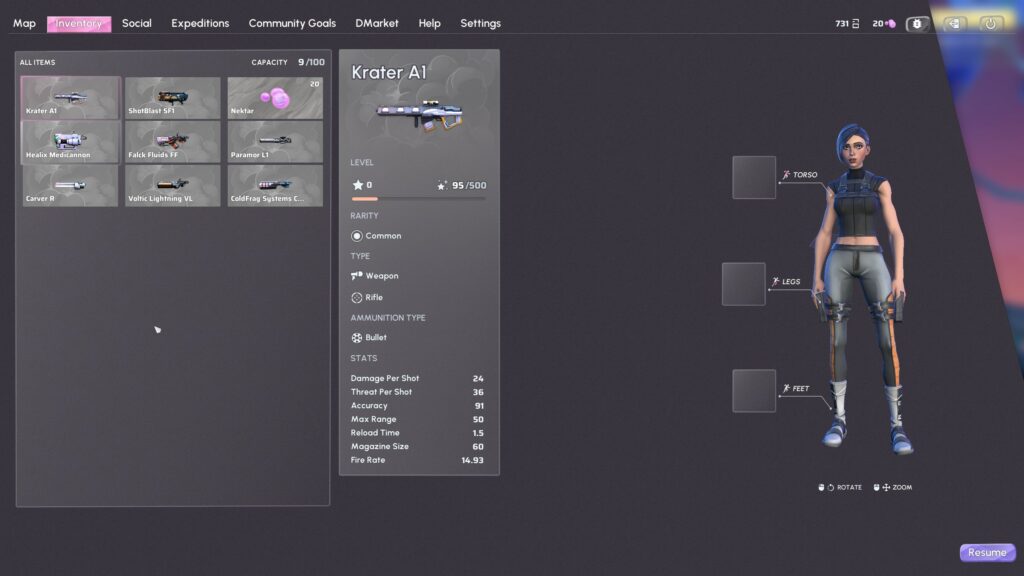 ---
Life Beyond Crafting & Account Progression.
Playing Life Beyond will attribute the progress to the account, not to avatars. Additionally, players can craft standard and NFT weapons by collecting resources from completing expeditions.
Resources come primarily in raw materials, which can be later refined using machinery to craft, upgrade and repair in-game items.
As the progression continues, new creations can be made using resources from different Regions.
---
Life Beyond Expertise
In Life Beyond, there is multiple Expertise to choose from. Think of them as jobs that you can learn. Each one requires specific equipment.
The Life Beyond Expertise during the Early Game are:
Archaeologist: Find, excavate and translate writings and symbols.
Fighter: Enhanced combat ability.
Mining Engineer: Extract and collect underground resources.
Gatherer: Collect surface-based resources.
Transporter: Move objects, resources, and elements from place to place.
Musician: Produce music to use alien technology.
Parkourist: Reach areas and high places.
More Expertise skills will become available in the future.
---
Life Beyond Building & Governing
Players will have the option to build small farms and houses, which can be upgraded to towns and industries.
Acquiring lands and establishing an economic activity is crucial for society's growth. Those who won't be able to buy land can work for others.
We are at war. Town citizens will have to find ways to defend against alien life.
Like in every society, the Life Beyond community may have political leaders who can make decisions on:
Law.
Taxes.
Agreements.
Overall Management.
These governance decisions will affect the advancement of each society and its role in the universe.
---
Life Beyond Tokenomics & In-Game Economy.
I'm happy to see a single-token economy. So far, dual token economies haven't been proven reliable and are sometimes unnecessary.
I can't find much information in the Life Beyond Litepaper regarding the economy rather than the basics. So here is what I know so far.
The LB Token powers the Life Beyond economy. It's an ERC-20 on Polygon (multi-chain in the future) used as the native currency for all kinds of transactions.
The supply of LB Token is 1,088,774,211.
Rewards to players go through the community treasury, which collects "tax" from crafting, trading, and primary sales. Part of the treasury will go to stakeholders also.
Some of its use cases are:
Marketplace transactions.
Item Blueprints.
Land.
Outfits.
Weapons.
Equipment.
Acquiring LB Tokens.
Players can collect LB Tokens using the following methods:
In-game rewards.
Completed missions.
Trade in the marketplace.
Owning Land.
Social Activity.
Positive Co-op.
Staking.
Giveaway and prizes.
Special Deals and partnerships.
Spending LBTokens.
Players can spend LB Tokens using the following methods:
In-game purchases
Creating Blueprints.
Buying services from other players.
Buying NFTs. (Land and other assets.)
Stakeholding.
Governance and Votes.
Trading in-game items.
---
Life Beyond Land Plots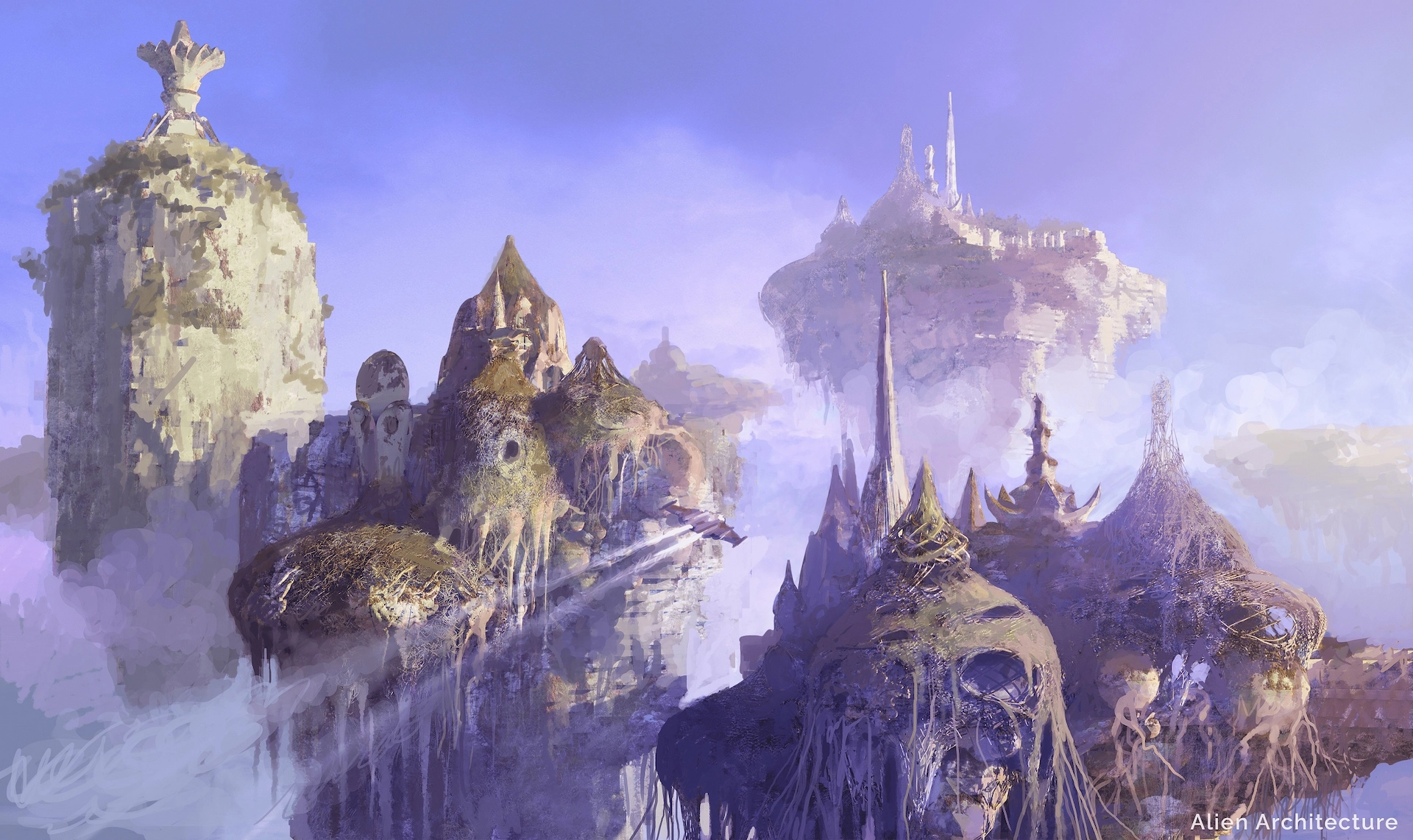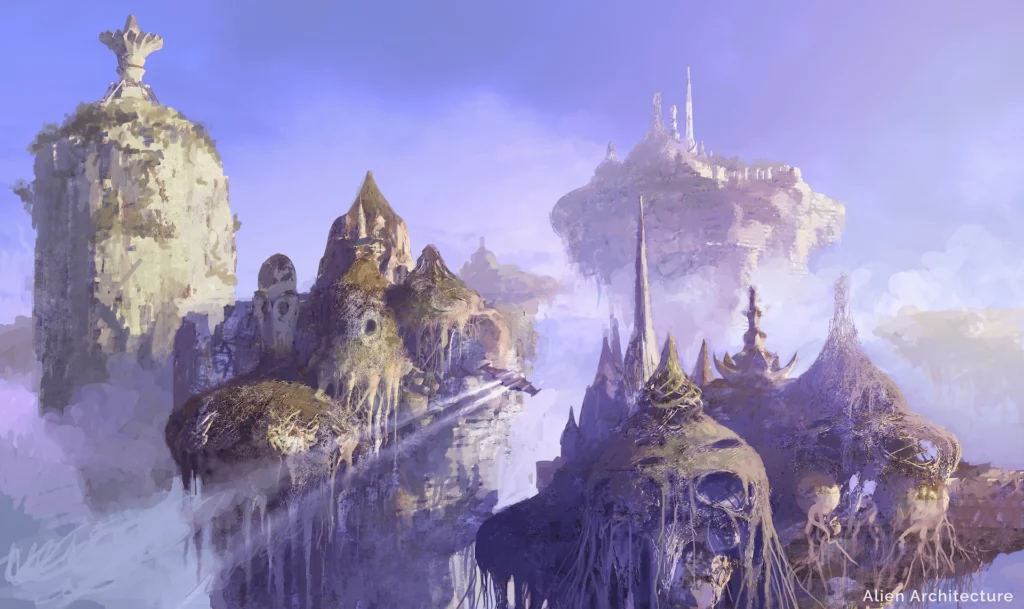 Life Beyond comes with unique NFT Land Plots that can be bought and conquered by the players.
Each land has its attributes, coordinates, resources, and qualities.
LB Tokens are "locked" in each land and then released over time to reward owners. This process is called " Minimum Token Emission (MTE)."
The multiplier of MTE is calculated based on the number of buildings, services, and the engagement of the players.
Land plots come in four sizes.
---
Life Beyond Roadmap
The roadmap of Life Beyond goes as follows:
Q2 2022
Season 0 NFT Collections.
Initial Land Offering.
Open Alpha – Season 0.
Q3 2022
Q4 2022
Land Ownership Reward.
Setting Game Content.
Open Alpha – Season 1.
Then we have.
Politics & Governance Game Content.
Closed Beta 1.
Land Offering.
Extended Game Content.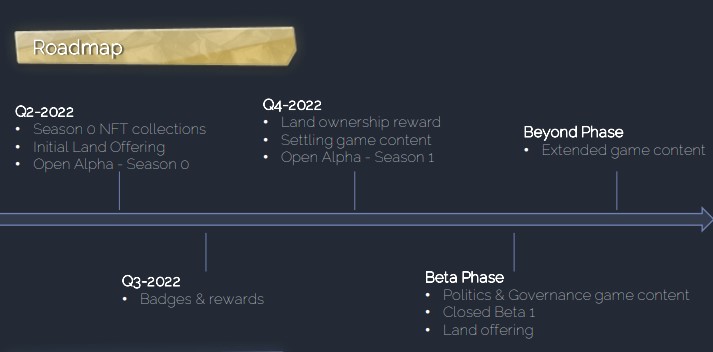 ---
Darewise – Developers of Life Beyond.
The team of Darewise has delivered a fantastic game so far. Some skilled developers work there, and the quality of the game proves this.
Moreover, it's part of the Animoca Brands investment group, so the expectations are high.
Darewise is a multicultural team with offices in London, Paris, and Barcelona.
The core team members of Darewise, as stated in the Lightpaper, are: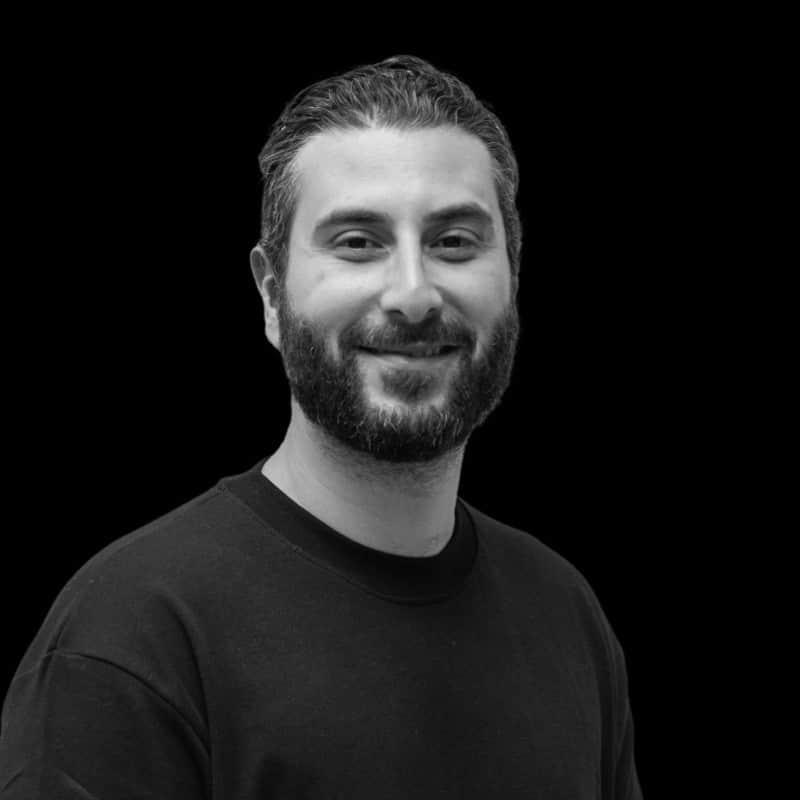 CEO: Benjamin Charbit.
Banikg Carrer.
Producer & Designer – Ubisoft.
Director – Assasin's Creed Blackflag.
Strategic planning for online games – Ubisoft.
CTO: Samuel Kahn.
Worked at Ghost Recon.
Worked at The Division.
Led Technical Team -CryEngine.
Led Technical Team – SnowDrop.
Senior Creative/Game Director: Marc Albinet.
Joined Ubisoft in 1984.
Writer and Adventure designer – "Little Big Adventure 2."
Creative Director – Phoenix Studio.
Senior Game Designer -Ubisoft Paris.
Game Director – Assassin's Creed Unity.
Art Director: Christian Bravery.
CEO Concept Art & Design – Worked with Sony, Guerilla, Microsoft Game Studios, Disney, Blizzard, Square Enix & more.
Art Director – Lionhead Studios. (Peter Molyneux)
Concept Artist – SONY.
Concept Artis – EA Sports.
Art Director – Zynga.
Concept Artist – Ubisoft.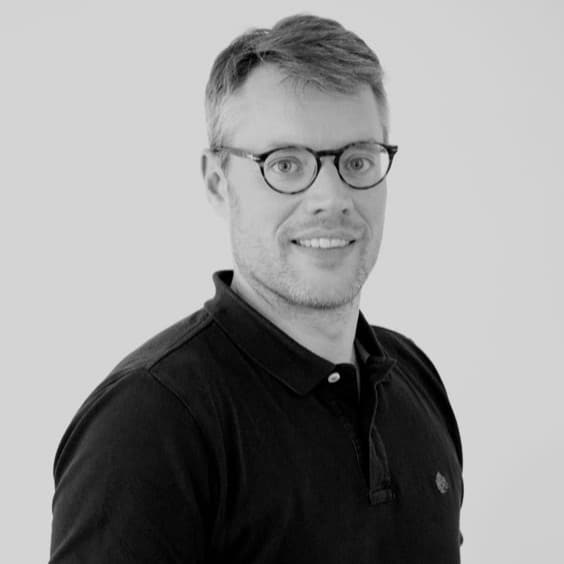 Marketing & Product: Vincent Marty
President – Pixel Players
Head of Digital Sales & Other Roles – Ubisoft
Intern – Coca Cola
One common thing every core member at Darewise shares is that they have a strong background in known gaming studios, and all of them have worked for Ubisoft in the past.
---
Life Beyond NFTs
By going through Open Sea, there are four different NFTs available to purchase, with prices being very low at the moment.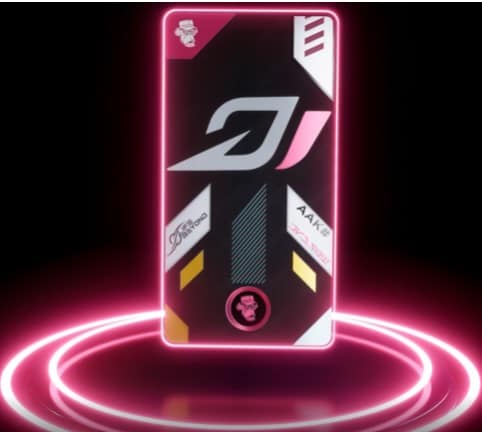 ---
Life Beyond Final Words
Once again, I am amazed by the quality of the game, given the fact that development is early. Life Beyond is the kind of game we need in blockchain gaming.
You should try this game and keep an eye out for the full release.
Land plots and enhanced gameplay are coming soon.
The core team looks like a rockstar, and the results speak for themselves.
The only thing left is how the economy will perform in a bear market, although Life Beyond states to have a "Play and Earn" economy rather than a Play to Earn one. This means that gameplay comes first, and earning aspect comes second.
Thank you for reading the Life Beyond Review.
See you next time.