In a first-of-its-kind move, luxury brand Louis Vuitton is stepping into the world of non-fungible tokens (NFTs) with the launch of its "Treasure Trunks." Priced at $41,000 each, these NFTs will serve as exclusive entry passes to future products, experiences, and a unique community of owners. The launch of these exclusive digital assets marks the brand's growing interest in the NFT space.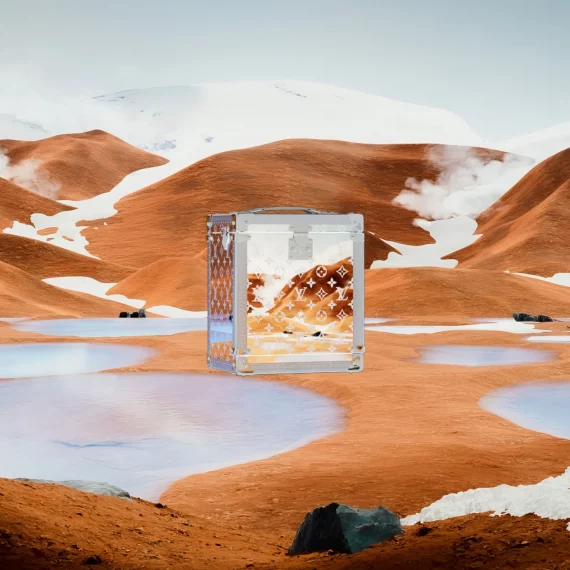 Introducing "Via" – A Unique NFT Offering
The introduction of these Treasure Trunks is part of Louis Vuitton's new project, "Via." Derived from Latin, Via signifies a road, symbolizing an elite pathway to otherwise inaccessible products and experiences. Via aims to set a new trend in the world of branded NFT projects by offering exclusive experiences and products, both digital and physical, to its NFT holders.
This innovative offering deviates from the brand's previous foray into NFTs via "Louis the Game," a free-to-play game launched in August 2021, offering players a chance to win digital postcards based on the brand's history.
Louis Vuitton's new NFT approach aligns with the vision expressed by LVMH Chief Executive Bernard Arnault in January last year amid the hype of the metaverse and NFTs. He had hinted that high-value items could be the company's way of integrating these new technologies into its brand.
How to Secure the Treasure Trunks
To secure one of these limited-edition trunks, customers from select regions can register on a dedicated website from June 8th. After connecting their crypto wallets and filling out personal details, selected registrants will be invited to learn more about Via. Then, on June 16th, they will be invited to purchase their Via Treasure Trunk using either cryptocurrency or fiat currency.
The Treasure Trunks, unlike other high-value NFTs, cannot be sold or given to another individual, a concept Louis Vuitton refers to as a "soul-bound collectible". Holders of these NFTs will also have the opportunity to purchase unique "keys" that unlock access to additional products. However, original trunks can't be resold, but the future items acquired via the keys within the ecosystem can be sold.