Welcome to the third Meltelbrot series article hosted by Meltoid.
For this time, we have the pleasure to discuss with Felix, lead developer of Score 11, an upcoming Fantasy Cricket Multiverse Game.
Thanks heaps for your time Felix, having joined forces with Enjin for your upcoming game – Score 11 (SC11), it's great that you're up for a chat. Lets hit it! For those of us who are unaware of your team, do you mind shedding some light on your background in gaming?
Our core team is based in Bangalore, India, and comprises of ex-Zynga veterans, who have worked on various games such as Draw Something, Castleville, Dream Zoo etc. As part of Flixy Games, we have published an RPG called Avatars Clash and an Action genre game called Asura Fighter. The latest game launched by us is a free to play fantasy cricket game called Score Cricket 11.
Your new game, Score 11, can you tell us a little more on what the game is about? Personally, I was initially intrigued by the name – Score 11, but being a cricket game I understand now, as cricket consists of a 11 a side team format.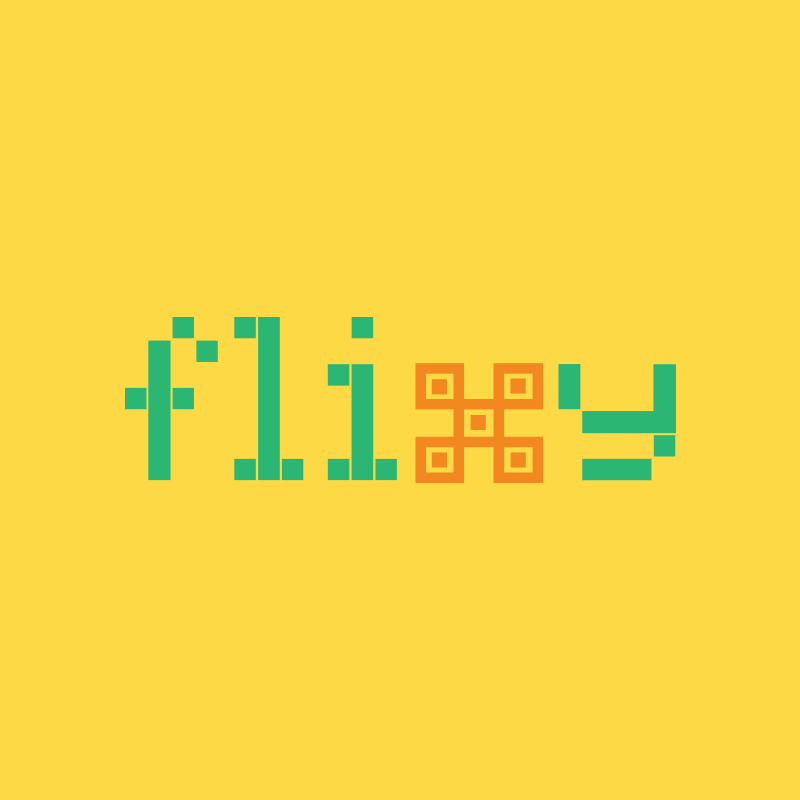 Score 11 is a fantasy sports platform where users can select a dream team comprising of players from a real match. Based on the performance of the players in the real match, points are awarded to users. Users are ranked based on their dream team's points and rewards are given out to users based on the rank. Users can play for free or participate in paid contests (with entry fee and higher payouts).
The name Score 11 is also for SEO purpose as the keyword 'Score' is very strong and applicable to most games 🙂
Personally being a fan of cricket, I know the game is huge in India so I can see why you chose it as a concept to work with. So I gather a big objective for your fantasy sports platform is to provide Fair Gameplay to your players. Cricket the game itself is all about fair play, Australia recently had its Captain suspended due to ball tampering. Oops. For your game, how are you utilizing the blockchain benefits to achieve Fair Gameplay? And what other cool features are you implementing?
Adopting blockchain technology to a fantasy platform solves a number of problems faced by users which increases the trust factor of the fantasy platform. To provide Fair Gameplay to our users, we are integrating with blockchain to tokenize the points system and place all the scoring information on the blockchain which can be verified by anyone.
We would also be adding 'gamification' elements to our fantasy platform such as Achievements system, Levelling up, collectibles, clans system etc.
Sounds fair! I find it very cool that Enjin's wave of adoption has reached your shores, but with other blockchain gaming solutions out there, what made you decide to go with the Enjin blockchain solution?
We researched on various blockchains and even ideated on building our own. Enjin clearly stood out as it is made with gamers in mind. Their team is visionary and have covered almost all use cases for any kind of game. With Enjin blockchain solution, our achievements and levelling system would utilize blockchain assets (fungible and non-fungible) to provide more tangible rewards to players.
Being based in Bangalore, India, and myself not being familiar with its demographic, can you tell me – is there a big local market for games in India?
India is now Number 1 in terms of game downloads on Google Play. India missed the PC gaming revolution because of high cost factor. With the increased smartphone penetration and lower data costs, mobile gaming has started to boom. Monetization is still a challenge. But with time and more adoption, the Indian gaming market is projected to be a billion dollar industry by 2020. A lot of major game studios such as Zynga, EA, GSN have setup offices in India.
That all sounds very promising for the gaming industry in India. Now for us gamers reading this, when can we expect to participate in any presale of gaming items? And can you give us an idea of what will be available, and when and how we can use them in gameplay? A lot of us are frothing at the bit to start playing these new blockchain based games.
I understand. We do have plans for presale but would like to reveal more details at a later date. We are receiving a lot of interesting feature ideas from our Telegram community as well which we plan to incorporate. So after collating the ideas and fine tuning them into proper features, we plan to provide more details about the items/athletes.
That is very good to know. Now before you have to run off and get cracking with development, do you have any further thoughts you'd like to share with our readers?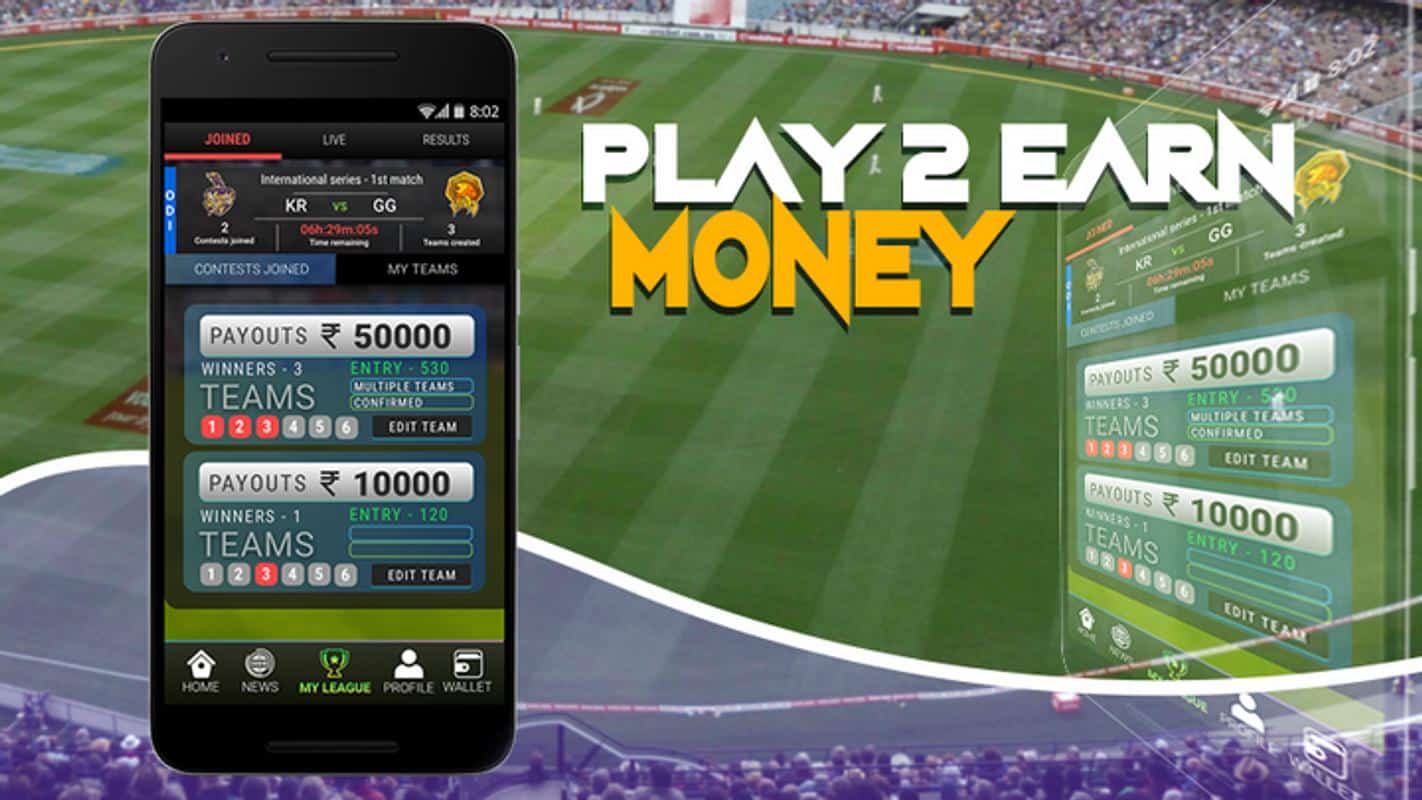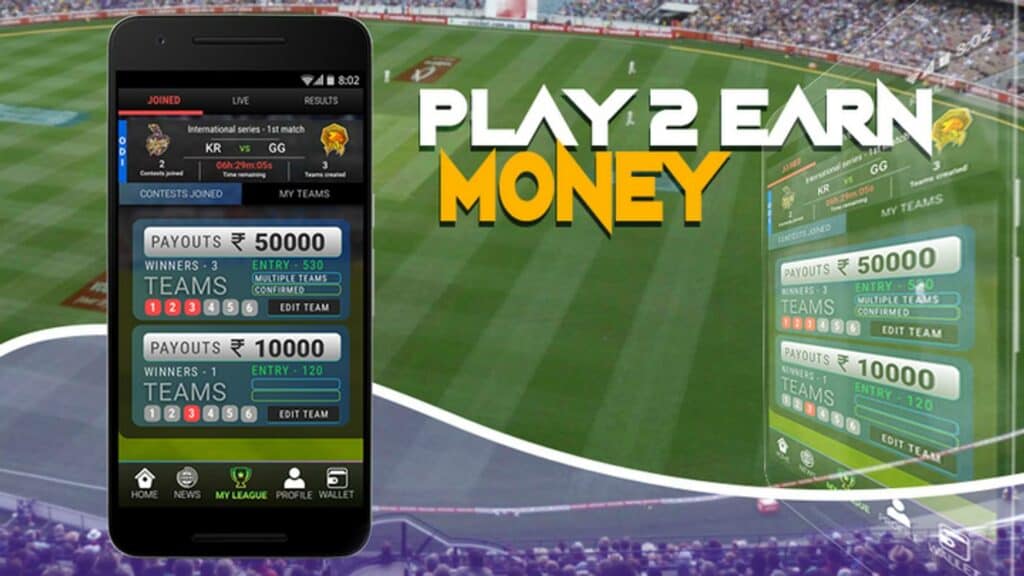 Our objective is to make Score 11 a much bigger hit than crypto kitties. We request your readers to join our telegram community and suggest their ideas which could be implemented in our game.
Well I think with your concept and location you are definitely on the way. Thanks again and best of luck with your upcoming project – Score 11. It sounds like another great project for us to back. If anyone is interested in joining the telegram group for Score 11 to find out more, please click here.
***Update from Felix, excerpt from Telegram. Courtesy @Skiznilly***
"Hello. So far we have been working towards releasing beta version of our fantasy app with INR payment gateway. This is necessary to test the backend as we scale users slowly and steadily. We will be adding feature updates – adding scoring system to the blockchain, achievements and using Enjin coins."
Connect with Score 11: Telegram, Facebook, Youtube, Website
Connect with Egamers: Twitter, Telegram, Instagram, Facebook, Discord, Steemit
The Meltelbrot Series.
Meltelbrot is a series of Multiverse based articles aiming to introduce and keep you up to speed on what developers, and the general Enjin community alike, are creating within the Enjin Multiverse Ecosystem. It will be on point, and keep progressing from point to point. It will endeavour to provide insights, information from insiders, and the points of view from everyone involved in this new exciting frontier. The overall multiverse is an ever evolving image, charging off in multiple directions, but I'll be doing my best to join the dots to provide you with a clearer picture. Why? Because it's fun, and like the original Meltelbrot Legacy Token suggests – If nothing is still then why should we be…