In these Meltelbrot interviews I chat with indie devs and creative community members of Enjin who put their own developing skills to task. Today's chat is with Hoppertrophy, an active Enjin community member, and someone that is constantly evolving Telegram functionality via his bots to give the audience of our Telegram channels something cool to engage with. He's done heaps behind the scenes so heaps to chat about I'm sure.
But first, the giveaway! For this giveaway again, us writers will be giving away another batch of 10 Meltelbrot/eGamers tokens to the first 10 who follow, retweet this article, and add their ENJ/ETH Collectible Address as a reply on Meltelbrot twitter. Also Hoppertrophy has kindly offered a chance to win 1 Founder token winner, 2 winners of Hopper sets (Common – Leggo, Green, Police, Fancy, Samurai), and 7 winners of a green grasshopper for others for a limited time afterwards. A swarm of blockchain quest goodies there, nice one 🙂 Ok lets hop into it….
Hi Hopper, thanks for chatting today, first thing I like to ask is – what's your background in gaming and / or game development?
Heya Meltoid! Thanks for having me. As far as gaming, I have a pretty decent history dating back to my early childhood. Have a lot of fond memories of some of those early Playstation classics – Crash Bandicoot, Spyro, Tomb Raider. As far as game development, this is my first go at things! I've always been a techy guy and had an interest in computers, but I received my education in Exercise Physiology and work at a local Physical Therapy/Physiotherapy clinic. My first "bots" were actually for data analysis and texting automation for this!
Physiotherapy cool! So I've got this lil pain…nah kidding, but I was curious about your profile pic above, how cute is that lil fellow?
Haha yep, that's my dog Dusk. Love him.
Can see why! Now most of us have met and chat online due to our enthusiasm (OCD maybe) on all things Enjin and blockchain gaming. How did you find out about Enjin? And why, like the rest of us, do you keep coming back each day to the chat?
Interesting chain of events actually…I started investing on Robinhood in the end of 2018. They have a couple cryptocurrencies available to trade, and I knew of Bitcoin, so of course I bought a bunch of Dogecoin for a moonshot. When I started to do some more research on Crypto and Blockchain tech, I found out about XYO (geolocation service – super cool idea, kind of a trash chute right now though) and Coins & Steel, an indie game being made on the Loom network (also toast). After learning all the sweet ways Blockchain can be integrated into gaming, I was hooked! The Enjin community has been awesome as well. For the most part there are just a bunch of people working really hard together to make great things for themselves that also benefit the space as a whole.
There's a heap of us actively chatting and trying to do cool things, innovation is popping up everywhere, and telegram bots are on the move. You are known for your skills in this area, out of interest, which known bots in the community have you been involved with in creating?
I've got a lot of Bot Babies so bear with me here! Haha.
My first Bot project was the Sentinel Roll Bot. This guy was built for the Sky Vault channel. It's a private bot that you can send Enjin to and use that balance to participate in private dice games – right now he has 3 games. Primes (try to roll a Prime out of 100), Nhines (try to roll a 9 out of 10) and Enjin Golf (18 golf rolls, combination under 68 to win). He recently got an upgrade to pursue some achievements as well! Find him at https://t.me/SentinelRollBot.
Since then I've added the Challenj Bot – another Sky Vault project that hosts public rolling games for people to compete against each other. He can run Deathmatch (highest # wins), Nhines (first to roll a 9), or Differences (pay the diff between losing and winning #). I've also built some cool functions into him to just allow basic rolling, tipping of other users using your balance, and the rain function – like tipping but random users are picked. Find him at https://t.me/ChallenjBot.
Apart from my own project, my other most notable bot would be the CryptoNOM Battle Bot. This guy allows you to select a NOM and face off against a couple of computer opponents. I've also built in an experience and loot system, as well as local stimulants to power up your NOMs! Expect some huge blockchain integration for this soon too. Find him at https://t.me/NOMBattleBot.
I've built a couple small bots for various community needs, such as collecting tickets and hosting raffles/drawings for Sky Vault, CryptoNOM, and FoxDen, assisting with Auction escrow, and placing/tracking bets for Dissolution's Fight Nights!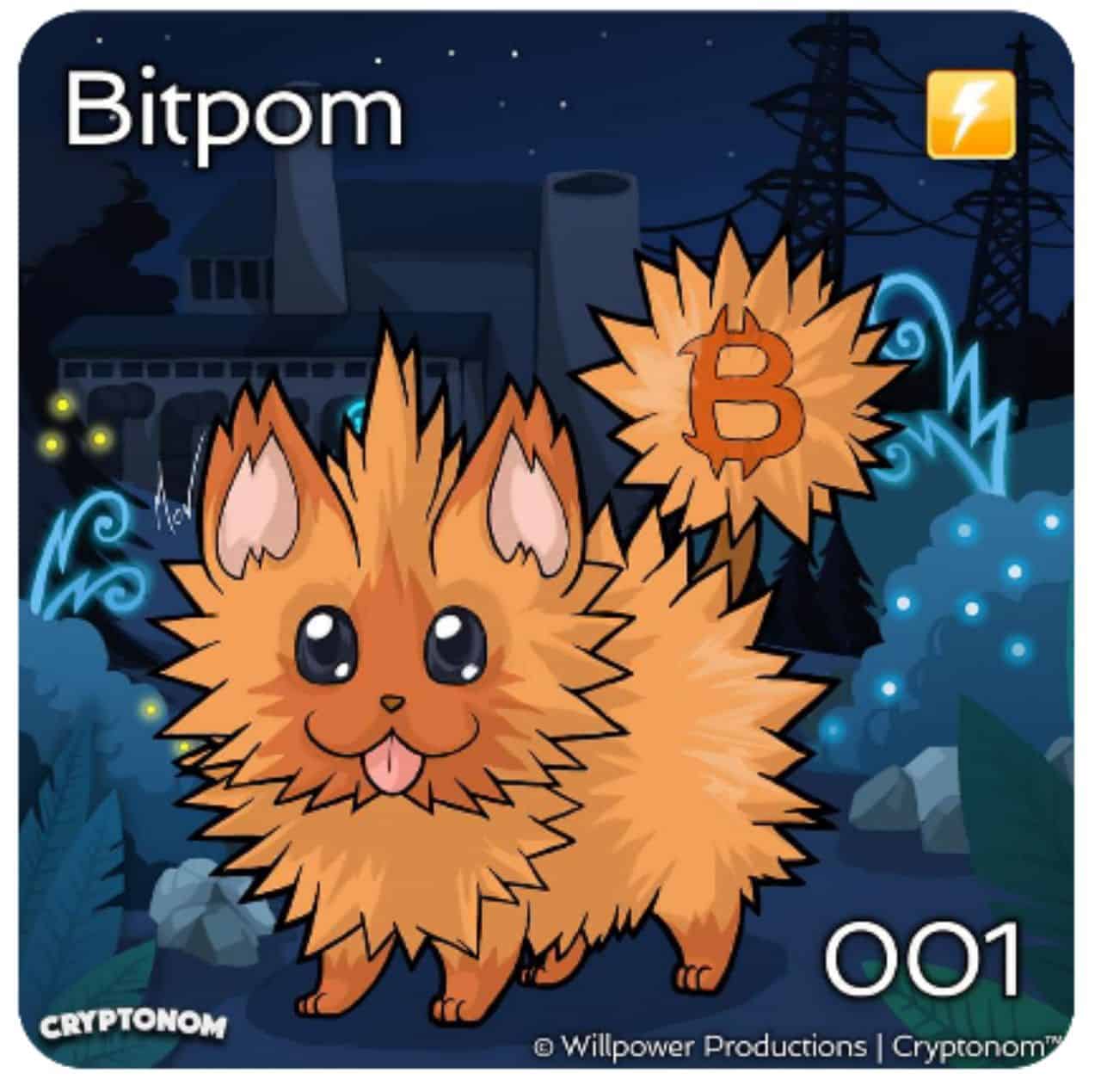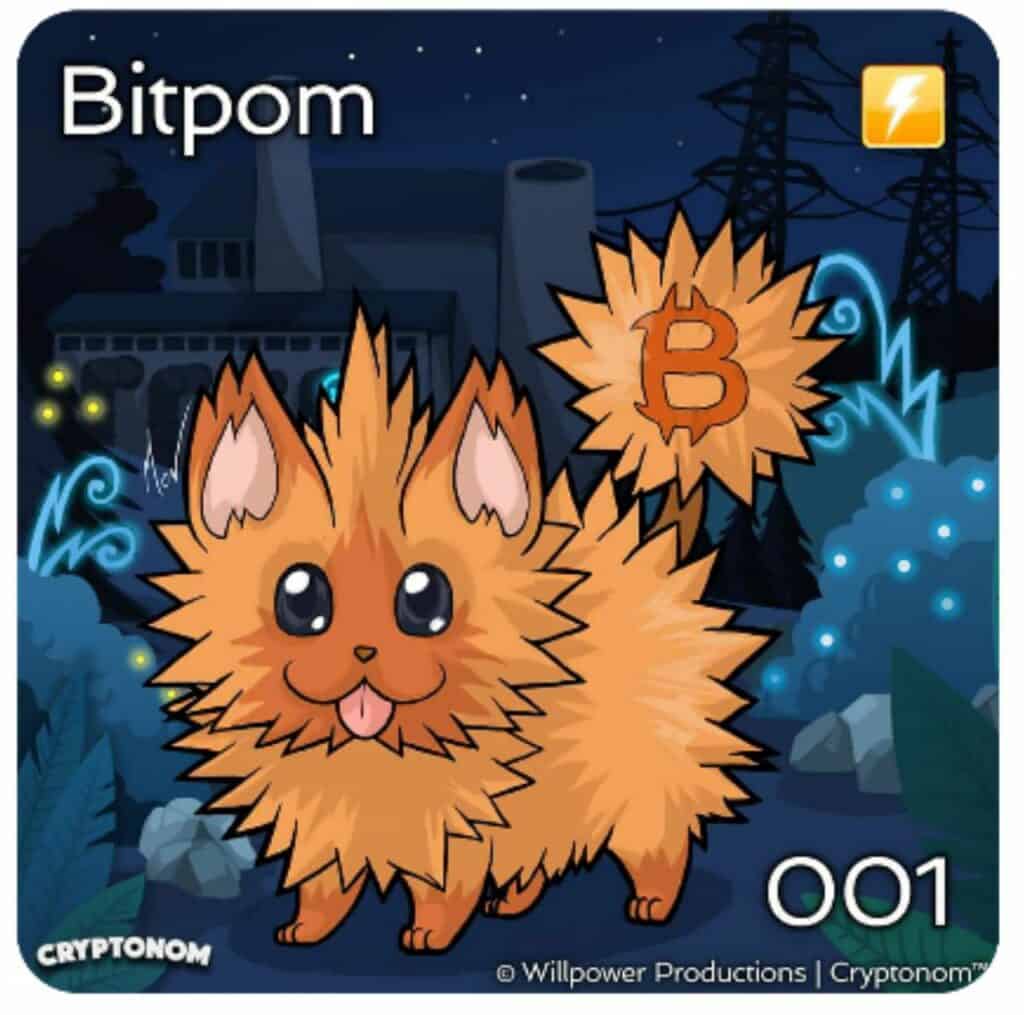 That's a litter of bots there ha What was your inspiration to create them?
Hmm, I guess the main thing would be to have something fun for the community! Automation is definitely the future, and as an indie dev it's 100% relatable that there are so many things to do and not enough time to do it. If it's able to contribute to their project or even just foster community engagement I'm all for it!
Where do you see such technology taking us on platforms like Telegram and Discord?
Honestly it has a lot of potential. People are spending more time than ever on social media platforms, growing and fostering communities here. Gaming or not, there are a ton of groups where people can just hang out, share info and news, and make friends. Being able to sit back and play a quick simple game with each other with minimal commitment is an easy way to engage with each other!
I see you've taken these developments from creating for others, to developing interactive features within your own channel – Grass Hopper Farm – Can you tell us more about that?
Yeah! The Grasshopper Farm was originally born from my less-than-desirable Microsoft Paint skills and a simple desire to provide something fun for the community. Originally we played with ideas for a Temple Run knockoff called Temple Hop, then I started thinking about not really seeing any RTS games on Enjin. Once I started learning how to mint my own items and got heavy into the Telegram bot development, I thought it would be pretty cool to tie it all together and find some engaging Telegram tasks to do with our Grasshoppers! Check us out here – https://t.me/GrasshopperFarm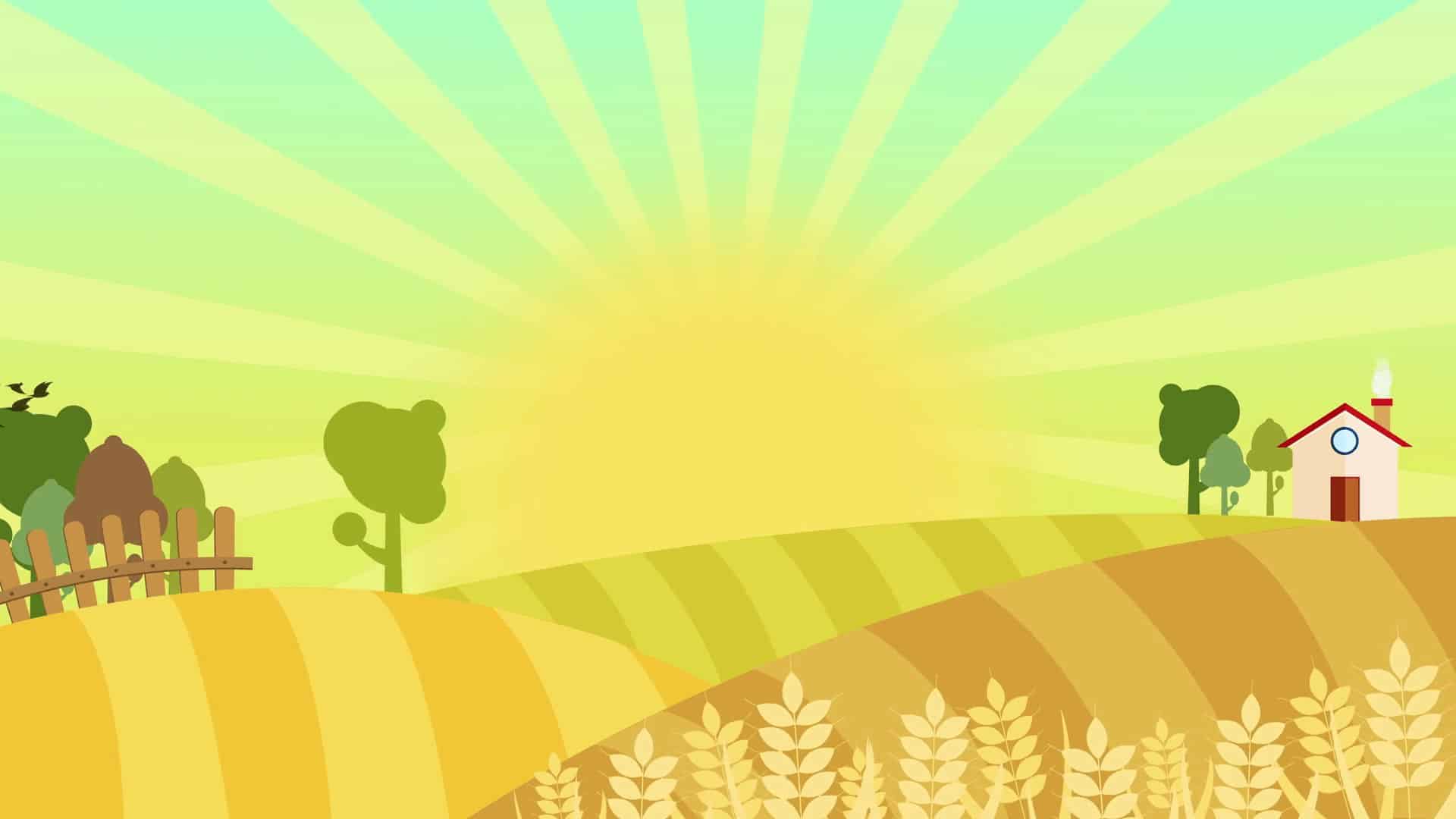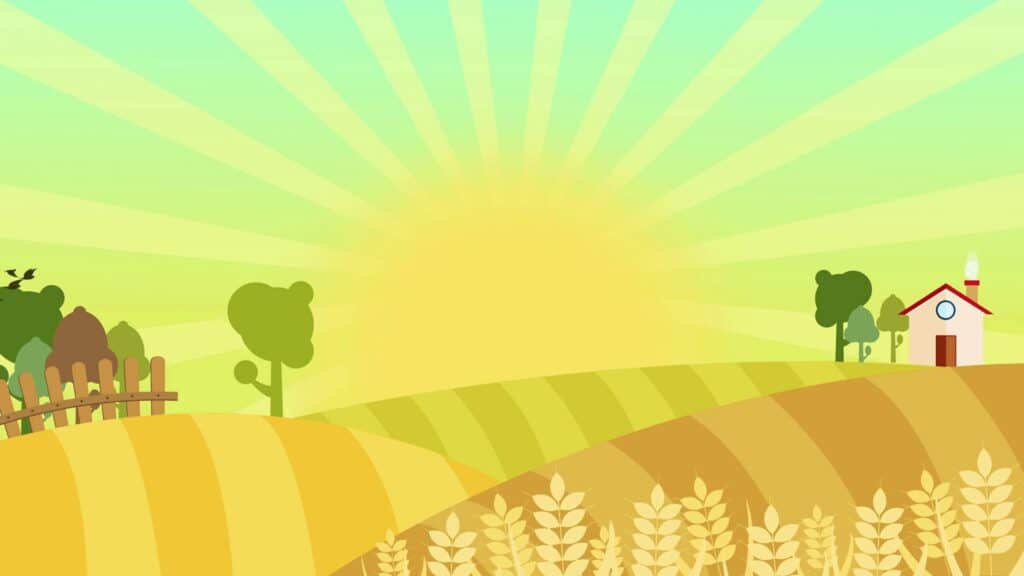 From what I've seen, the tech side is harder than the visuals so that's exciting for you I reckon. There's plenty of animal nicknames out there, like Fox, or Gecko, why the Grass Hopper for yourself?
Honestly gotta shout out @ryanwine for this one, there were some memes being dropped about needing to sell an item or needing Enjin to pump in order to grow his Grasshopper Farm and feed his family. And I kind of just ran with it haha.
Enjin feeds a lot of things! and creativity is a major helping so to speak. This idea of multiverse quests are now starting to grow, first given breath by the Enjin Monolith Quest, and adapted by pioneers such as Reewardio and Forgotten Artifacts to create innovative ways to bring in a new audience. I see you are creating quests as well with your telegram platform, what's the interest in quests you think? And how are you contributing to the multiverse quest scene?
I think Quests are a huge part of gaming, completing a quest is a nice little accomplishment, and you can usually trade your time for some valuable items! As far as the Multiverse thing, I've already been in discussion with a bunch of developers for item integration and collaborations! I'm not sure if the Enjin API will have restrictions on item querying to your platform, but for now I just query token balances through the internet – so if it exists on EnjinX it can be added to the game! Our second collaborative quest with CryptoNOM is ongoing!
Enjin Mainnet and its minting platform has just released, for a lot of indie/community developers such as yourself, you've been working behind the scenes, and/or minting on Kovan or 'Other' platforms. How has its release helped you so far in development?
The Enjin mainnet release is awesome! It will definitely be a huge help for community developers. Most of it is geared towards people who arent very comfortable with blockchain development, so I havent signed up for a platform yet. I'll be waiting until they publicly release the ability to transfer tokens onto the platforms.
I've been talking to Enjin about what the upcoming API release will mean for us, and the 2 main things I am looking for are Platform ownership and direct wallet querying – I have a system for this, but it takes a minute or two for the bot to open each EnjinX page and look for each user's balance of a specific token.
For now, we'll likely keep the bot as is and just continue to mint to the Other Folder as we don't have to pay the $29 subscription. But we will continue to utilize it in its current state as an alternative community mint option!
Fair enough too, it's all locking ENJ in the end, and options are always good. Sounds like you're busy as, have you found time to game? If so, which ones are you playing?
Honestly, no I haven't haha. I've played a couple rounds of Dissolution and ran a couple Forgotten Artifacts dungeons in the last couple months.
Got a favourite? And why?
Probably Dissolution – can't wait for the upcoming RPG/MMO aspects of the game to be developed.
Favourite blockchain item? And why?
Probably a close race between the Godslayer and the Sky Vault Founder Sigil. For a combination of usefulness, badassery, and, for the Sigil, continuous rewards!
People who are solely just here to play and nothing more, are able to make pocket money due to the Enjin Market Place, and the real world value blockchain items provide by collecting in-game and selling. Do you think such a market will always be available to the average gamer? Or will the item market place become saturated in time?
I think there will always be a market for higher rarity, quest specific, or crafting materials.
You are creating items yourself, what's the purpose behind the items? And how do you see the functionality of your items evolving?
Right now the purpose of my Hoppers is to send them out on Quests for a shot at some sweet rewards. They'll continue being able to do this, but expect in the future to see a lot more of the RTS approach with capacity to attack another Hopper Farm, build/upgrade buildings, research upgrades, etc.
Is crafting items via social platforms like Telegram and Discord the future?
I kind of have to say yes to this, as there is pretty much a Telegram bot ready to drop that can collect token data and mint customized ERC1155 tokens for you! ?
Telegram and Discord seem to be a hot spot for indie bot development, why is that?
Just a simple platform for like-minded people to aggregate and hang out with each other!
So a new service I've tried out that you are involved with, is being able to mint from telegram. Pretty neat and innovative, and quick too. Can you tell us more about that?
Yeah! Just a fun little guy Burton and I put together. It's pretty much just a simple process where you write the token info to the bot, and the bot handles the dirty work sending it to the blockchain. And out pops your very own ERC1155!
How do you see others getting the most out of minting via telegram rather than other mint shops available?
Honestly I cringe every time I see a listing on the Blockchain Legacy platform. I love Enjin but $11 is insane to mint a ONE SUPPLY TOKEN. Ever since I learned how to mint my own tokens I've been trying to help people out by providing a cheaper and more convenient service. And Telegram is such a perfect fit. Imagine your buddy sends you a pic of a Moon Lambo he just drew. He captions it – "Here's my Moon Lambo. Gonna ride this bad boy to the Moon.". You, being a genius. simply swap chats, send this info to the bot, and your homie has his art minted forever on the blockchain. In less than 2 minutes. I love it. More power to the people. More freedom. I kind of equate it to the butterflies I felt starting to launch my own project and seeing people jump on board. We have this huge opportunity to influence those around us, and being able to positively express yourself through art, or memes, or stories immortalized with Enjin. I get Goosebumps just thinking about it.
Ok so I probably have asked enough q's ha, but the world you are playing with is fascinating! Is there anything I've missed that you'd like to share with the readership?
It's been awesome being able to share some about myself and my projects! I'm always around, and happy to help if anyone wants some of their own items minted or has any bot questions!
That's great, and cool to know! Not sure about others but I'm never short of a question;) Thanks again for giving us a little insight into what you've been up to and creating within the overall Enjin ecosystem. Should others want to follow and keep up with what Hoppertrophy is progressing, hop on over to his social links below.