Today I'm chatting with Jon Werthen Jr., CEO of Titan Flight Studios, who are the developers of the already released and playable, but soon to be blockchain based game – ReBounce.
Firstly Jon, I've got to say I absolutely love the soundtrack to ReBounce, and have it playing full blast whilst typing this. Great BPM for productivity! Anyway, other than having a great ear for a catchy soundtrack, what else can you share with us about your gaming background?
Well I'd like to start out by saying thanks for having me in this interview. I am happy you have enjoyed the game so far! Music is actually really tough to come to a conclusion on, so I'm glad you enjoyed our final decision.
My background in gaming is quite frankly limited besides sleepless nights while growing up with my friends playing Call of Duty and Madden. I really started getting into the development process of video games when I was in college. I was absolutely fascinated with how fast the video games market was expanding and no matter how many new games came to the market, it did not become oversaturated. In most markets, if hundreds, if not thousands of competitors seemed to pop up your company could be in serious trouble. In the gaming market, the more games that get added into the ecosystem, the more the ecosystem thrived.
This is the reason I decided to start putting together a team and build a vision that could disrupt the market enough to get us our fair share. This was the creation moment of Titan Flight Studios.
After playing ReBounce, I feel it's like a futuristic and exciting 'Breakout'. Is that what you were going for? Or have I missed the mark, or tile in this instance.
I see how you can think that there are some similarities. The origin of the game is pretty funny though. I used to play a game called Wall Ball back in elementary school. Things got pretty heated on the playground let me tell ya. . . I wanted to somehow bring this nostalgia and competitiveness to mobile. Our team also felt this game was perfect for people to be able to experience the power of blockchain integrated gaming, so it was the perfect balance.
Ah cool, I used to play that at school too, and hand ball, it certainly got heated! At the moment, I see you have a selection of balls to throw against the wall, and you accumulate coins as you play, which can then be used to unlock more limited edition balls overtime. How are you implanting ERC-1155 tokens into the current gameplay?
Until blockchain integration is finished, the coins can unlock you the cosmetics and also enable you to continue gameplay after a death. When we have everything integrated, the ERC-1155 items will be all of the cosmetics you currently see and also some more that we will be adding in. These items will be stored within the players Enjin Wallets. These items will also be usable within all future games in the Titan Multiverse. We are also working with another EA to find some integration within our two games. Our goal is to create the most utility out of every item we create for our games.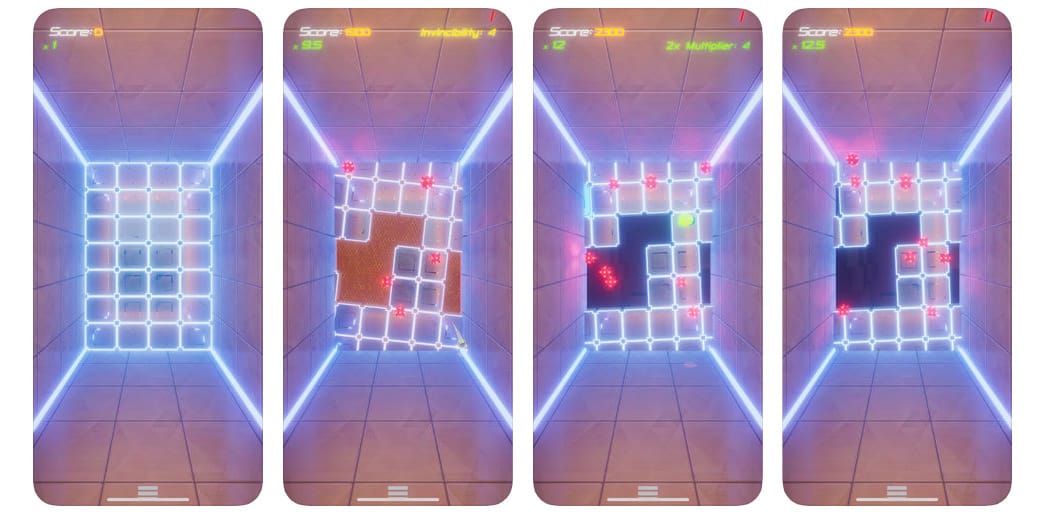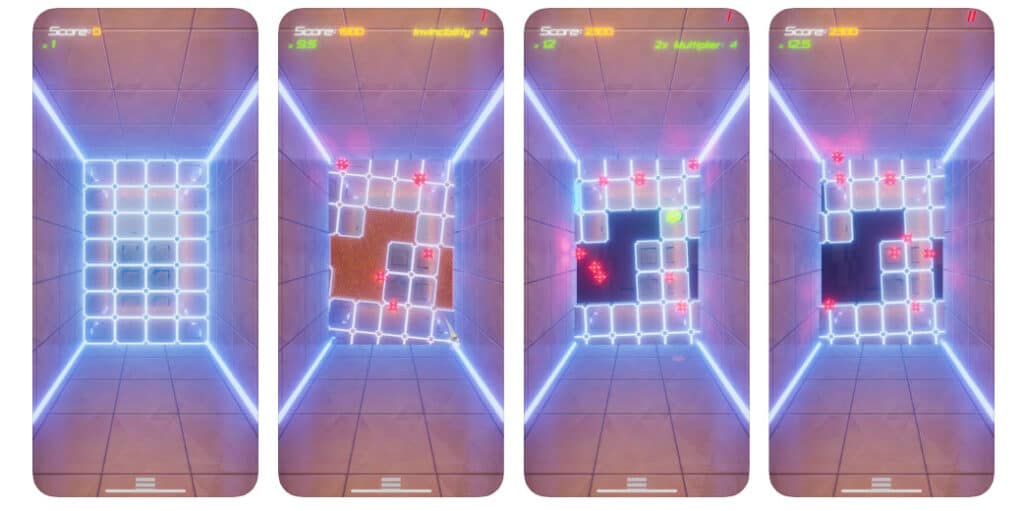 Great to see you're developing your own sidechain Multiverse so to speak. I can definitely see that working for long-term players. I thought another innovative aspect you're looking at, is incorporating games into the Retail Sector via an innovative rewards program. How do you see this working?
This is what I like to call "Gamifying Retail". This concept is something that I strongly believe retailers are going to have to get behind sooner, rather than later, or be left in the dust. Retailers across the globe are looking for innovative ways to connect with their customers to increase engagement and loyalty to their specific rewards systems. This is another creative angle for advertising. As you are well aware, games are an amazing way to connect with an audience. You can learn a lot from your audience by the way they engage with game content. Whether it be a branded-game for a company where they can introduce their community to a new product in a better way than an impersonal ad, or just looking for a new way to allow customers to earn rewards points to use inside of stores. The possibilities are endless.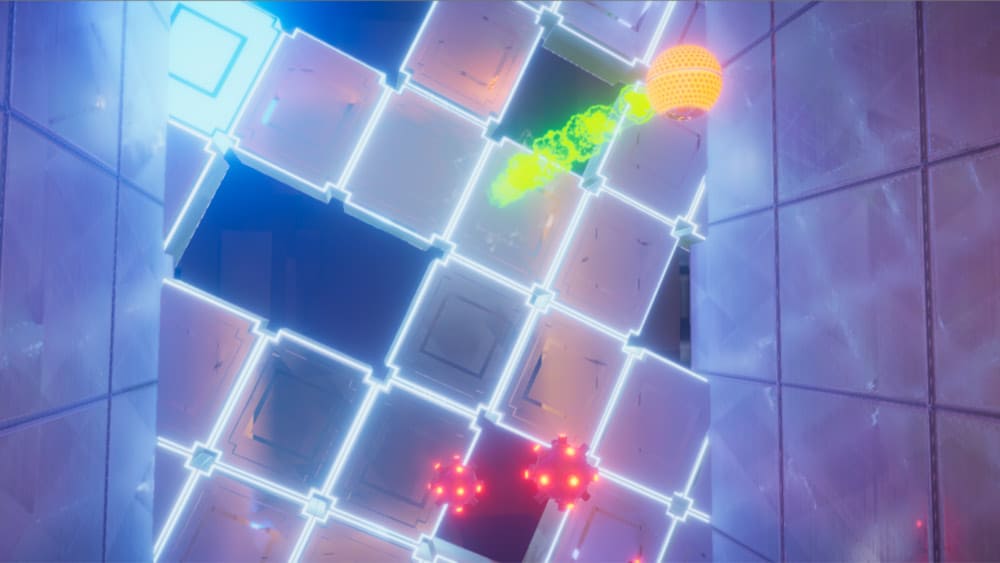 Your team is the latest to be enrolled into the Enjin EA program. Was it a rigorous application process?
I would not consider the process to be rigorous at all. I think it is a really nice balance between things that are required from you as the development team and the Enjin Team. Enjin requires all potential EA's to fill out a form so they can get some general information from your team. This is where they ask what game you are currently working on and what you vision is for your team among other questions. After they review and like the information you provide, things begin to get more personal. Enjin's entire team from start to finish of that process was top notch. I am so happy Titan Flight made the cut to join the other amazing teams that are a part of the Enjin Early Adopter Program. We are among some really talented and supportive company.
Official pre-sale items are proving to be a hot commodity in the underground trading community of ERC-1155 backed tokens. Will you be having a pre-sale too?
Don't you just love that there is not an official trading platform, and the Enjin community is creating innovative ways to get these ERC-1155's moving. That in itself is a testament to the type of community we are involved with. True item ownership is here, and it is only a matter of time before ERC-1155's are the new norm to game. Mass adoption is coming. Now that I am off my tangent, I can answer your question. We will be having an Initial Asset Offering among some other offerings aside from assets that will be really beneficial to the community. This is a really awesome way to not only help fund our operation, but engage with the community and give them early access to awesome items that they truly own and can do with however they please. We encourage our player base to stock up on items and trade with players that have items from other games.
Yeah I think it's a great way to obtain funding for a new game, without feeling like selling out. I really want to get back to your game and try to accumulate 500 coins to unlock the next ball. So one more Q. Can you unlock any secrets here today for the readers?
I'll keep this one short and sweet, because we do not want to release too much just yet. In 2019 Q1 you will start to see the first gameplay of our upcoming mobile eSports title. This game is going to feature some of the most innovative ways to include the eSports crowd that the industry has ever seen. We are currently in closed door discussions with some amazing corporations who are looking to sponsor some initial tournaments. Our end goal is to get Mobile eSports a bigger piece of the pie by creating some of the most engaging game content mobile has ever seen.
That's something big to look forward to then, but for now thanks again for the chat today.
Thanks for your time! I really enjoyed it and look forward to talking again soon.
Likewise:) OK I'm off to throw a ball at a wall, but in the meantime, if anyone is interested in more details on what Titan Flight Studios is doing to break down the walls of blockchain based gaming, make sure you check out the links below.
ReBounce is already out and can be downloaded from iOS App Store. Android Version on Google Play. Melt out!
The Meltelbrot Series.
Meltelbrot is a series of Multiverse based articles aiming to introduce and keep you up to speed on what developers, and the general Enjin community alike, are creating within the Enjin Multiverse Ecosystem. It will be on point, and keep progressing from point to point. It will endeavour to provide insights, information from insiders, and the points of view from everyone involved in this new exciting frontier. The overall multiverse is an ever evolving image, charging off in multiple directions, but I'll be doing my best to join the dots to provide you with a clearer picture. Why? Because it's fun, and like the original Meltelbrot Legacy Token suggests – If nothing is still then why should we be…
Connect with Titan Flight: Twitter, Telegram, Facebook, Instagram, Discord
Connect with eGamers.io: Twitter, Telegram, Instagram, Facebook, Discord,Steemit