MetaMetaverse announced earlier today that they will be dropping 5,000 Metaship NFTs to facilitate cross-metaverse travel and other experiences.
Metaships will be a necessary digital item, giving holders the chance to buy land in MetaMetaverse and serve as the world's first cross-chain upgradable non-fungible tokens.
Every MetaShip has unique properties and traits while also being upgradable, meaning holders can add more utility-value to the NFT. The collection's sale will run from May 9 to May 13, where the price of one MetaShip will roam around 0.1 $ETH!
"MetaMetaverse is the first step to building a spacefaring civilization. The MetaShips are your ticket to getting there. We are happy to see many people signing up and getting their ships."
MetaMetaverse CEO and Founder Joel Dietz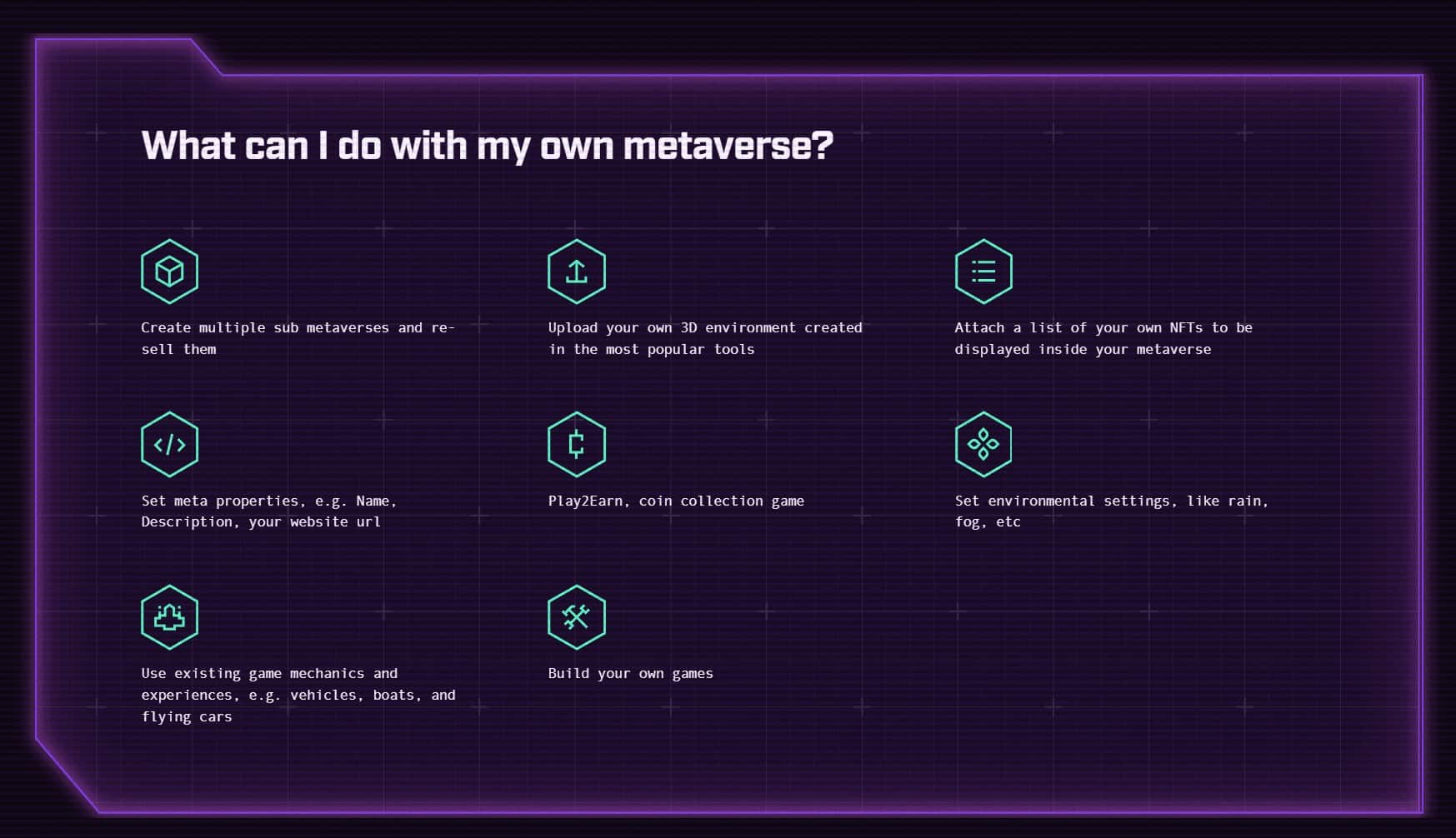 MetaShip Details
MetaShips vary in tier types of warships and can be distinguished from one another by their uniqueness and colors.
Common: blue and gray MetaShips (50% of the supply)
Uncommon: green, yellow, and red MetaShips (45% of the supply)
Rare: black and silver MetaShips (4.54% of the supply)
Ultra rare: gold (0.55% of the supply)
Note that except for traveling across metaverses, owning a MetaShip will give you access to future NFT rewards and drops organized by MetaMetaverse.
About MetaMetaverse
MetaMetaverse is a platform for creating your own metaverse. Each metaverse functions as a virtual society and has its own games, interactive experiences, economy, and governance. These metaverses are constructed with metameta lang, the layer 1 protocol for metaverse interoperability.