Hello, P2E gamers! We are in the brilliant position to tell you about a new Metaverse horse racing game called MetaRace. MetaRace is the first Metaverse competitive game live on the Caduceus Metaverse Protocol, and it comes with plenty of P2E features!
Let's start the review with some basic questions and answers to familiarize swiftly familiarize us with the game.
What is MetaRace?
MetaRace horse racing is the first game developed on Caduceus Metaverse Protocol, the first public blockchain dedicated to the people and metaverse. The game is inspired by and merges with real-world horse racing and it's now ready to offer the best experience with powerful P2E features
What Devices Are Compatible?
The game can be played in browser on both desktop and mobile devices (Android and Apple).
How Can Players Generate Revenue in MetaRace?
There are many ways to generate revenue. Players can earn rewards by participating in these activities:
Being a Horse Owner
Trading NFT Horses
Entering Competitions
Owning Racecourses and Hosting Races
Creating and trading NFT Horse Decorations & Jockey Silks
Breeding NFT Horses
MetaRace Gameplay
The races are the competitive element of MetaRace. In this, players choose their best horses and compete in races shown in a 2.5D perspective.
In order for a player to participate and compete in a race, they need to own an NFT horse; combining it with other NFT components allows you to race with your own unique style.

There are three types of tournaments in MetaRace:
The Grand Prix: 12 horses race and compete in multiple elimination rounds with the Top 3 earning rewards!
Tournament: To participate, players must deposit a fixed amount of $META before 3entering (staking). The higher the level of the competition, the higher the Top 5 earn.
Integral Tournament: The Integral Tournaments act like practice and tutorial game mode. All horses of all levels are eligible to join the tournament earning the required experience and level to participate in tournaments.

MetaRace Horse NFTs
The Mechanical NFT Horses have replaced biological horses and are the main NFTs used for all in-game activities. These horses are similar to real ones with each being unique and having strengths and challenges. Their genes impact their racing style.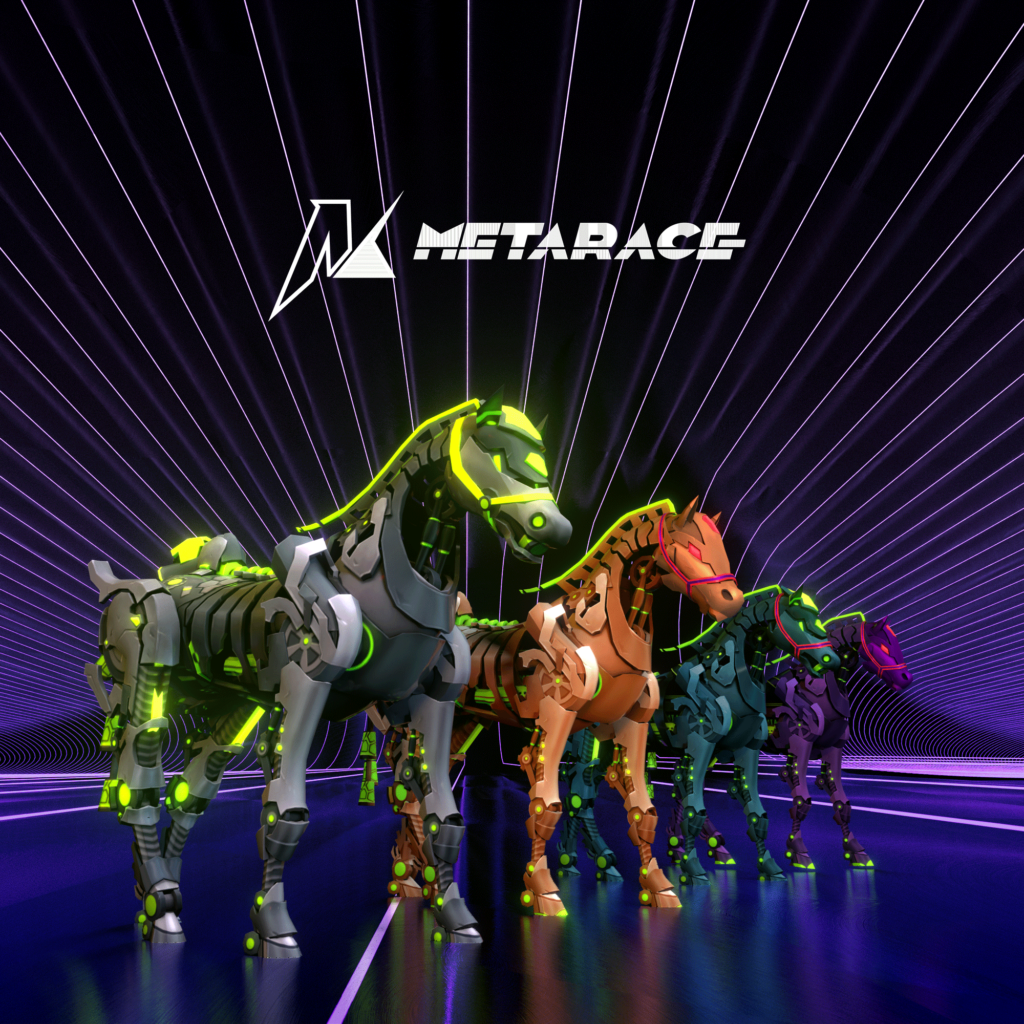 Every horse has six gene types:
Speed (Vv)
Endurance (Ee)
Acceleration (Aa)
Control (Dd)
Steering (Tt)
Grip (Hh)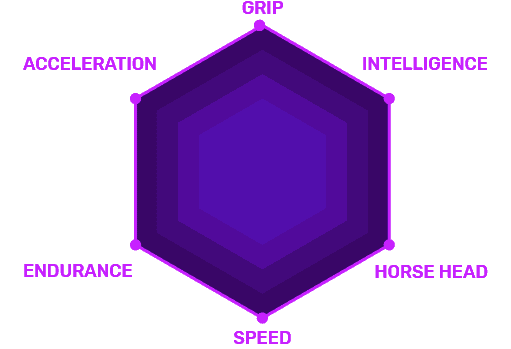 The Six Attributes of an NFT Horse
The letters next to the gene types represent the dominance of the gene. If the letters next to the gene are uppercased, they indicate this particular gene is dominant. If not, they are recessive.
There are four MetaRace Generation 0 (Genesis) horses:
Darley Arabian (1 Genotype)
Godolphin Arabian (6 genotypes)
Byerly Turk (15 genotypes)
Satoshi Nakamoto (20 genotypes)
*The Genesis horses are not breedable.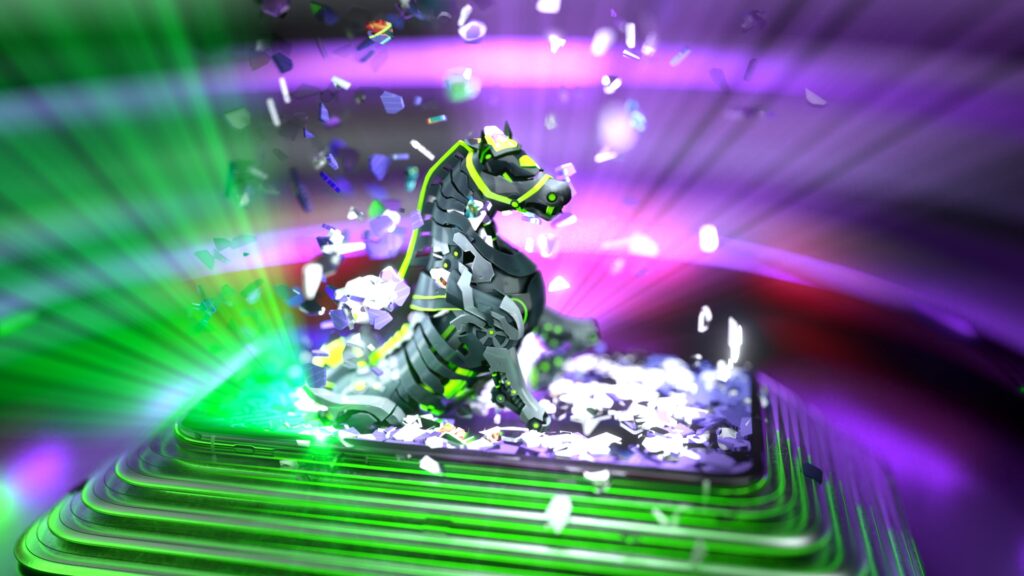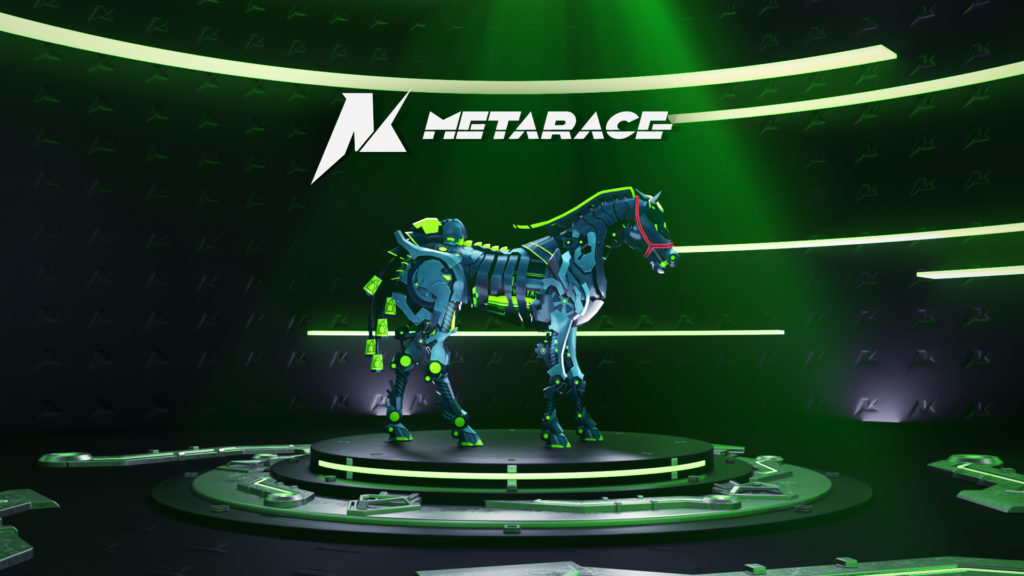 The Horse Breeding Mechanism:
In MetaRace, a breeding mechanism lets you produce next-generation horses. You can only breed horses with a mare and a stallion horse. The owner of the mare gets the newborn horse, and the owner of the stallion the breeding feed. There are 20 random skins, and the gender of the horse is purely random using RNG solutions.
Limitations and Restrictions:
Direct and lateral descendants' bloodlines cannot be bred within three generations.
Stallions can only breed three times a month.
Mares can only breed once a month.
Each horse can breed up to 100 times.
Newly created racehorses have a 28-day maturation period. After this period, they can be used for breeding.
The Process of Breeding:
Firstly, own at least one NFT horse (Stallion, Mare, or Both.)
Secondly, have the required amount of META & RACE tokens in your wallet.
You can now breed a horse using the "Stud Farm."
You can now use or sell the newly created horse in the marketplace!
Tokenomics
MetaRace operates in a dual token economy. $META and $RACE are the tokens.
META is the governance token of MetaRace. META has a total supply of 210 Million tokens and will be distributed as follows:
Mining Rewards (35%)
Core Contributors (5%)
Investors (15%)
Labs & Early Stage Investors (25%)
Ecosystem Fund (15%)
Airdrops (5%)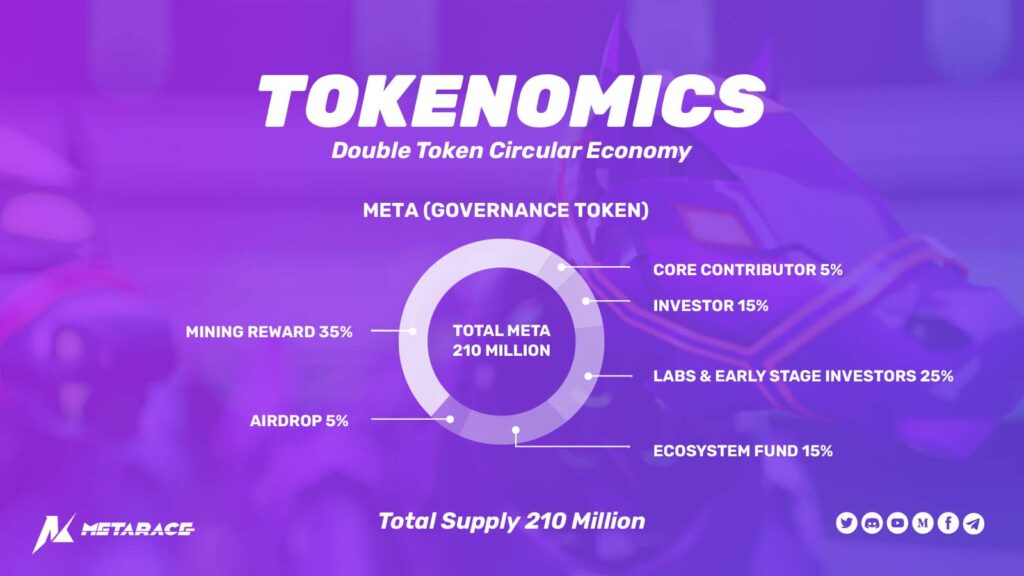 RACE is the P2E and utility token of MetaRace. RACE has a total supply of 10 Billion tokens and will be distributed as follows:
Mining (99%)
Provide Liquidity (0.58%)
Airdrops (0.42%)
Upcoming Features – Roadmap
Some upcoming features will make the game complete. These are: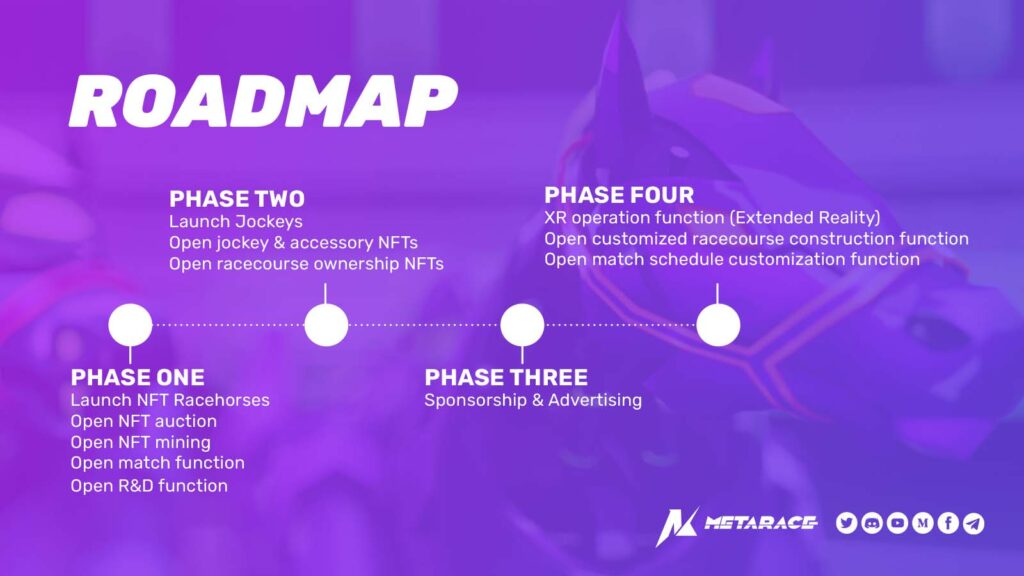 The Roadmap of MetaRace
Weekly/Monthly/Yearly Rewards
Marketplace
Championship Billboard
Extended Reality (XR)
Release Jockey and Accessory NFTs
Conclusion: Final Thoughts About MetaRace
Well, what a game it will be! The project seems pretty interesting, and the MetaRace whitepaper explains it all. Right now, we have no idea of what the graphics and the gameplay will look like in action but this is definitely the game for both horse-racing and P2E enthusiasts Stay Tuned till the launch!
Stay always up to date:
📰 Don't Miss a thing: Join the News-Telegram Channel or The Discussion Group.
🐥In Your Feed: Follow us on Twitter, Facebook & Instagram.
📺 Let's Watch: Youtube Subscribe & Chill.
🎙️Useful Channels: NFT Giveaway Channel & Early Adopter Opportunities Channel.
🕹️Gaming Guild & Scholarships: Join our Discord.
📫Saturday Mail Recap: Subscribe for the Blockchain Gaming Digest.
Disclaimer:
We use affiliate links when possible. At no cost to you, we may earn some crypto or nfts.
While we strive for the accuracy of the content, we provide it "as-is." We take no responsibility for any actions or results. We write about games, treat them as games. We don't give investment advices. Always do your own, extensive research.