MyCryptoHero(MCH) had 3 days ago their first meetup outside of Japan with Kokushi, Biz Dev for MCH, giving an excellent presentation on their game. It was a humble meetup and lots of people were introduced to the most successful and biggest dapp in Japan as well as the most popular blockchain game.
For those of you new to MCH, here is a short description of the game. You can also read about our first interview with Kokushi.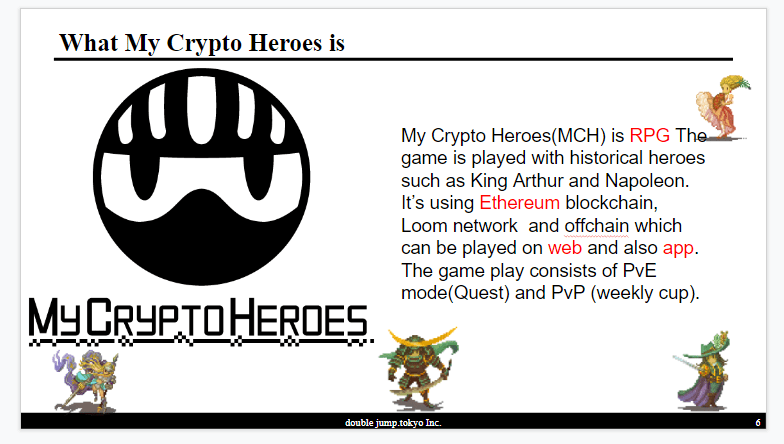 Kokushi kicked off the presentation with some introduction about the game and team members.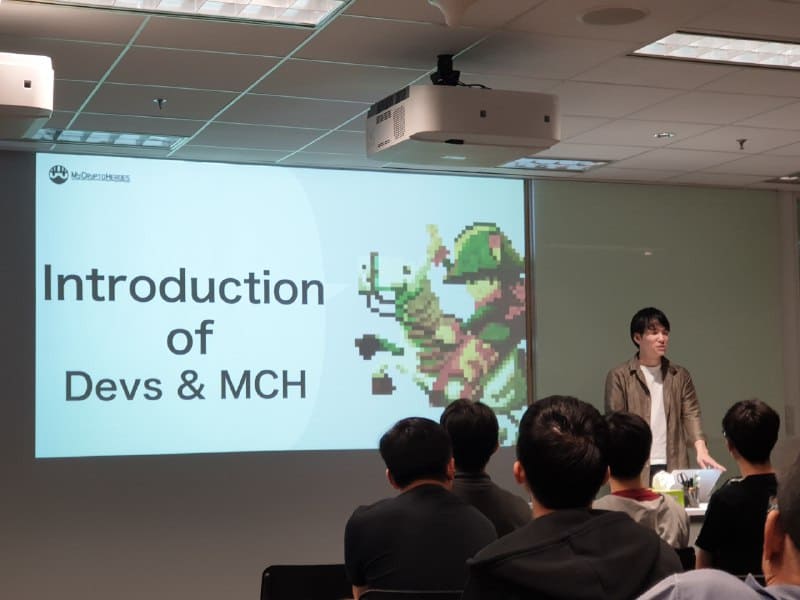 It is a joy to see that they have 3 generations working together as well to work on blockchain gaming and the amount of experience their team has in the gaming industry is amazing and highly respectable. Furthermore, their company's motto is closely inlined with what any crypto game developer will want to achieve and we at eGamers also believe that blockchain/crypto gaming will eventually take over the gaming industry.
MCH has progressed and evolved tremendously with many events and also hero presale and land presale successfully completed. MCH has garnered a very supportive community and early players will definitely have been rewarded well. For those of you who got in during the presale, the value of your items would have multiplied many folds. A hero or extension(equipment) bought at 0.2eth during presale could very well be worth 6eth right now. Landowners also get a share from sales and more info can be found here. For example, if you were to earn 2.5% of Grape land since the launch of land, you will have earned about 1eth already.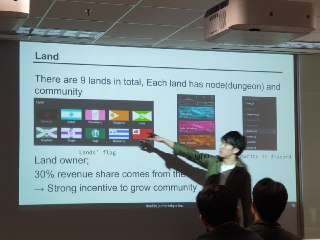 To illustrate even better how massive MCH has grown and how much players do actually make here are some of the highest last sale prices to get you even more interested and drooling.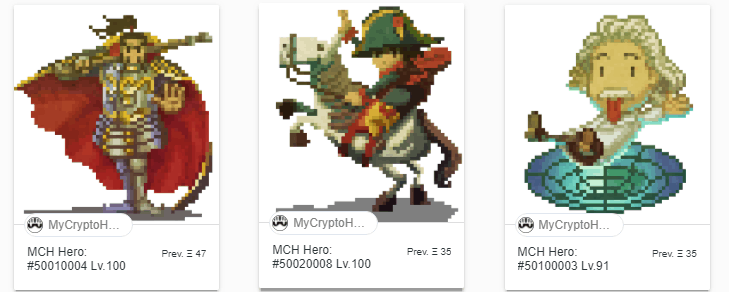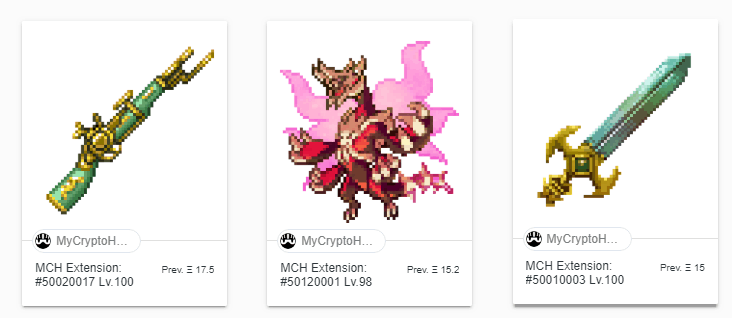 Yes, you definitely did not see wrongly! 47eth(≈$7,800) for a hero and 17.5eth(≈$2,900) for an extension. That's easily half a year's wage or a downpayment for a house. To further your amazement, here are some figures from MCH.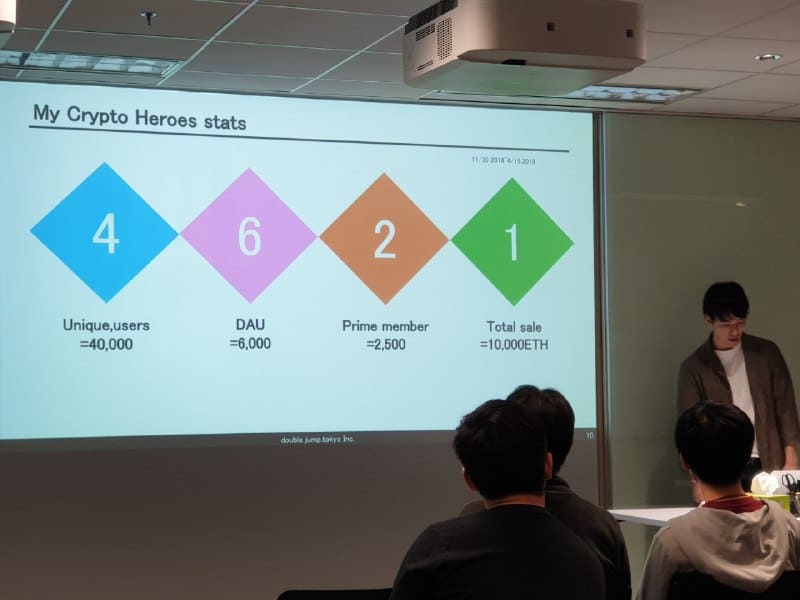 I'm sure many of you would have taken out your calculators right away to check how much 10,000eth is. And yes that is approximately $2million.
A huge part of MCH's success is also due to the unwavering support they have from the community. Some of their players even hosted events and giveaways on their own to promote their land as well. You can also head over to MCH's Discord to find out more and learn from other players as well.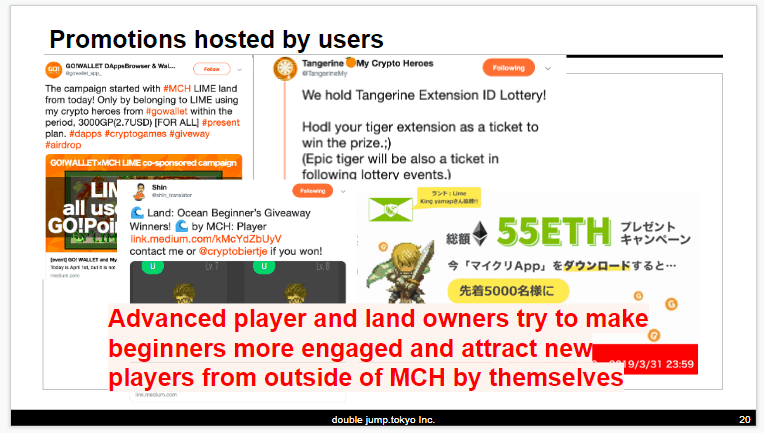 There is a lot of incentive for landowners and older players to bring in more and newer players into the game. MCH's unique users have grown over 10k and its daily active users have quadrupled since our last interview with Kokushi. Moreover, with the new release of Arena, there are even more ways for players to interact with each other.
MyCryptoHeroes is a prime example to show that blockchain gaming is something not to be trifled with. Most of us love to play games whether on a daily basis, on the weekends, on mobile, a console or anywhere else. However, most of it is just casual gaming with just the intention of having fun or playing with friends. What if that 5 minutes before going to work you use every day to clear a stage or collecting daily rewards from a game could actually turn into real money? With blockchain/crypto gaming, you could be easily rewarded for your time spent playing the game. Remember that an extension was sold for 17.5eth? Those 5 minutes a day do add up and an extra couple of eth earned in the future wouldn't hurt either.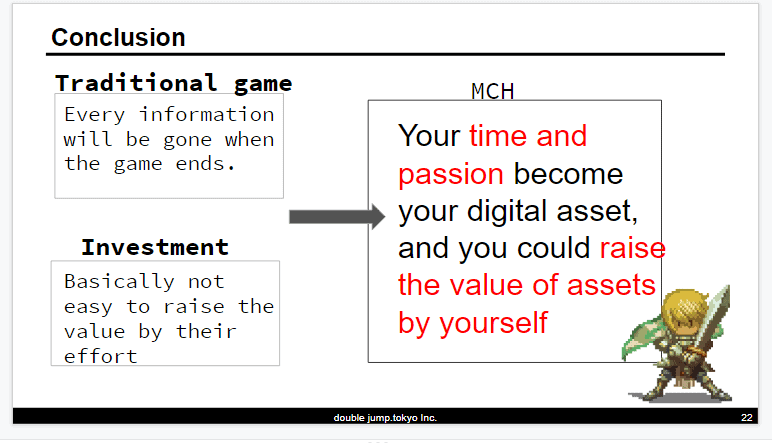 I'm also honored to be able to meet up with Kokushi in person as well and he taught me a lot of things about the game too! One feature everyone should explore and look at is the art edit feature. You will be able to change the original image of your character with a preferred image of your choice. What this does is that not only it makes your character more original but also it gives your hero additional skills and stats. You can find out more about art edit here.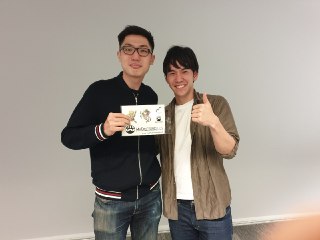 Overall it was a great and enriching meetup and Kokushi wasn't spared from the bombardment of questions by the audience. It was great to see so much interest generated by the audience and I'm sure everyone was glad for MCH to be able to come down and share about their success in blockchain gaming.

You can follow Kokushi's medium for more updates and information about the game.
Connect with My Crypto Heroes: Discord, Twitter, Website, Facebook
Connect with eGamers.io: Twitter, Telegram, Instagram, Facebook, Discord, Youtube, Facebook Group, Steemit, Reddit