$2 Million Dollars Up for Grabs for Nine Chronicles Season 0: Yggdrasil
Headed High for Cloud 9
If you are a player who is looking for a fresh and casual, role-playing game that is not too complex, does not take up too much of your time but still gives you the chance to play-to-earn and collect NFTs, then mark your calendars this month because Nine Chronicles is geared up and ready to launch for the skies.
Lasting for a couple of weeks from September 8 to October 6, the much-awaited Arena Season 0 event for this blockchain-powered RPG from the creative minds of Planetarium and Ubisoft is filled with an exhilarating set of challenges that will make the journey of players more engaging and gratifying as the game goes on.
To add more fuel to the fire and further hype of this momentous occasion, the game developers are throwing in some serious cash as an incentive with more than $2,000,000.00 in prizes (approximately 896,000 NCG tokens) up for grabs to be divided among all the brave arena participants who heeded the call to arms.
Every week for four weeks (or until Block 2,463,999 has been mined by the blockchain), a staggering prize pool of 112,000 NCG tokens will be bestowed upon the best 500 players. On top of that, the remaining 448,000 NCG tokens from the total prize pool are reserved for monthly arena rewards given to everyone who participated in the event. 
Jumping Straight into the Fray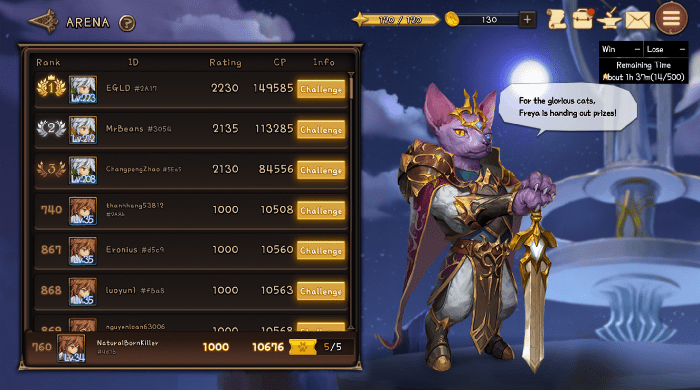 For players who don't want to miss out on all the fun and let the rewards slip through their fingers, they must have an access code to take the first step in their journey towards eternal glory. Once they get in and familiarize themselves with the mechanics and gameplay of Nine Chronicles, these players must get at least one of their characters to Level 17 or higher to unlock the Arena game mode.
Players need an arena ticket to participate in battles and five arena tickets are automatically generated for each combatant every 6 hours therefore players can fight up to 20 times each day. Competing in the arena and winning battles every day improves the player's rating which is directly proportional to the rewards that they can receive. 
High Stakes, High Rewards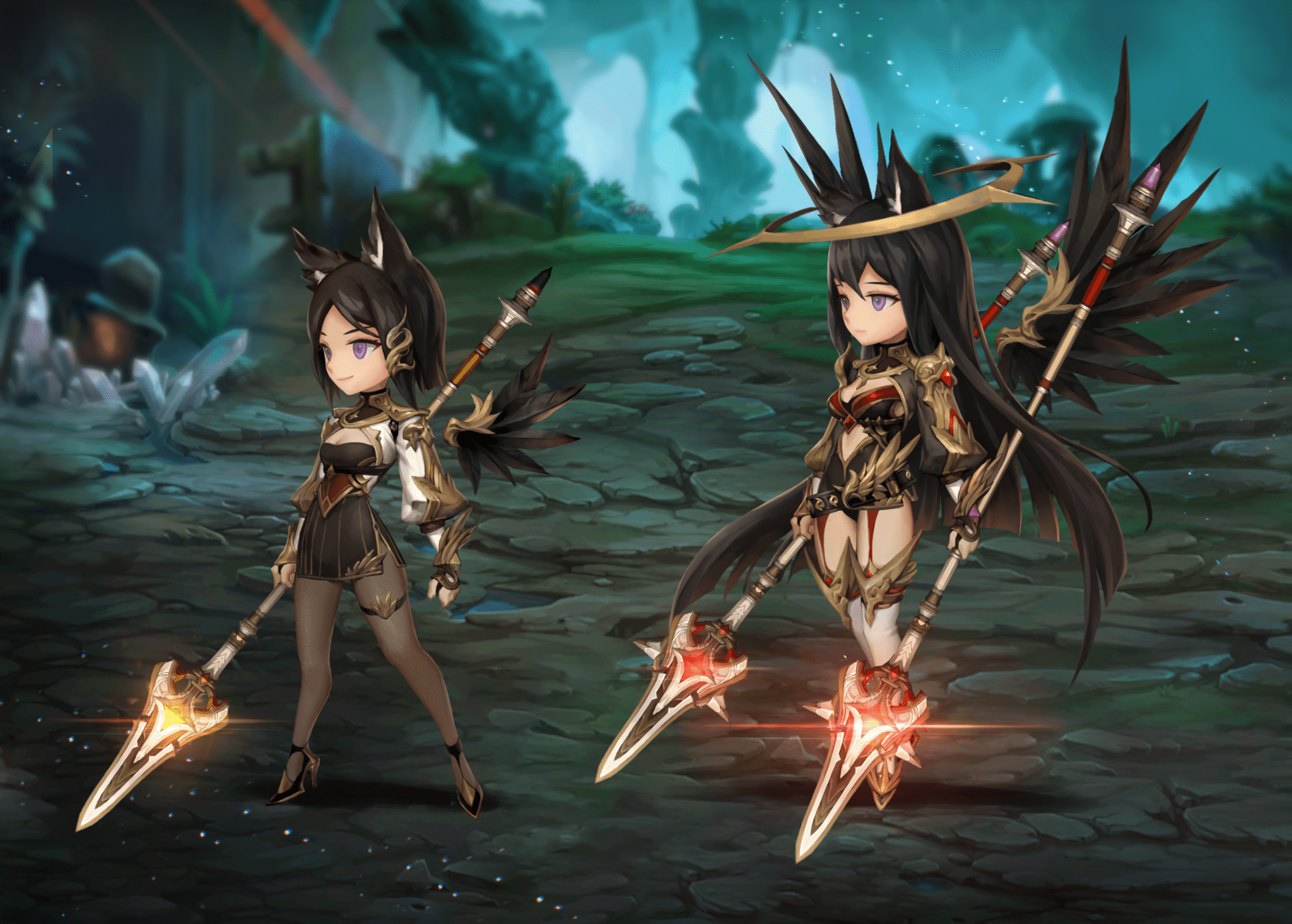 Speaking of rewards and prizes, aside from the NCG tokens that players can get every week and at the end of the season, they can also win very rare NFT costumes of Rui and Ruci and these are truly limited-edition collectibles because only 40 costumes for Rui and 9 for Ruci will be up for grabs for top tier performers.
Rank 1 to Rank 3 players will receive the Mythical Grade Ruci costume while Rank 4 to 20 will get the Legendary Grade Rui costume. The top 100 players who also battled their way to the top of the rankings and leaderboard will also gain respectable titles: Rank 1 to 10 are hailed as Yggdrasil Champions, Rank 11 to 30 are called Yggdrasil Challengers and Rank 31 to 100 will henceforth be known as Yggdrasil Warriors. 
On top of that, end-of-season staking rewards will also be open for top NCG holders who were patient enough to keep their NCG tokens instead of cashing out early to enjoy their profits in the real world. Players who are eligible for Tier 4 staking with 63,500 NCG tokens will have the chance to win Rui while those who are qualified for Tier 5 staking with 333,500 NCG tokens can add Ruci to their wide collection of NFT costumes.
Recently, Nine Chronicles raised 2.6M USD.