Recently we received some assets from PinupWarlords, an upcoming trading card game on WAX blockchain and we decided to have a deeper look at it.
The game has released more information recently regarding the gameplay and the additional features the game will be packed with.
As we read in the official announcement, PinupWarlords represents a strong decentralization spirit with everything except the UI being on-chain. The game is going entirely decentralized. As a result, common cheating and abuses we see around in PvP games won't happen here.
The fast-paced, play-to-earn game occurs during World War 3, but instead of brave men, we have Femme Fatales doing all the hard work.
A great feature PinupWarlords brings into play is the historical record of the NFTs. Each NFT is unique and can be upgraded (level up). When sold, the new owner gets to keep the perks and metadata of the NFT.
It's worth mentioning the ART is hand-drawn, with the first series edition being inspired by the appropriate era.
To start playing PinupWarlords, you will have to own at least five NFT cards varying between 12 classes equipped with various NFTs.
The game will also feature heavy weapons such as Planes, Tanks, and Artillery. Remember that these assets will require the appropriate avatar NFTs like Pilots, drivers, and others.
As a PvP game, the variety of modes will keep you occupied for a while with "Play for NFT" mode where the winner gets to win one of the opponents' NFTs while another confirmed mode will be "Play for Wax."
In PinupWarlords, the goal is to gain control of multiple territories where mines are located that produce resources.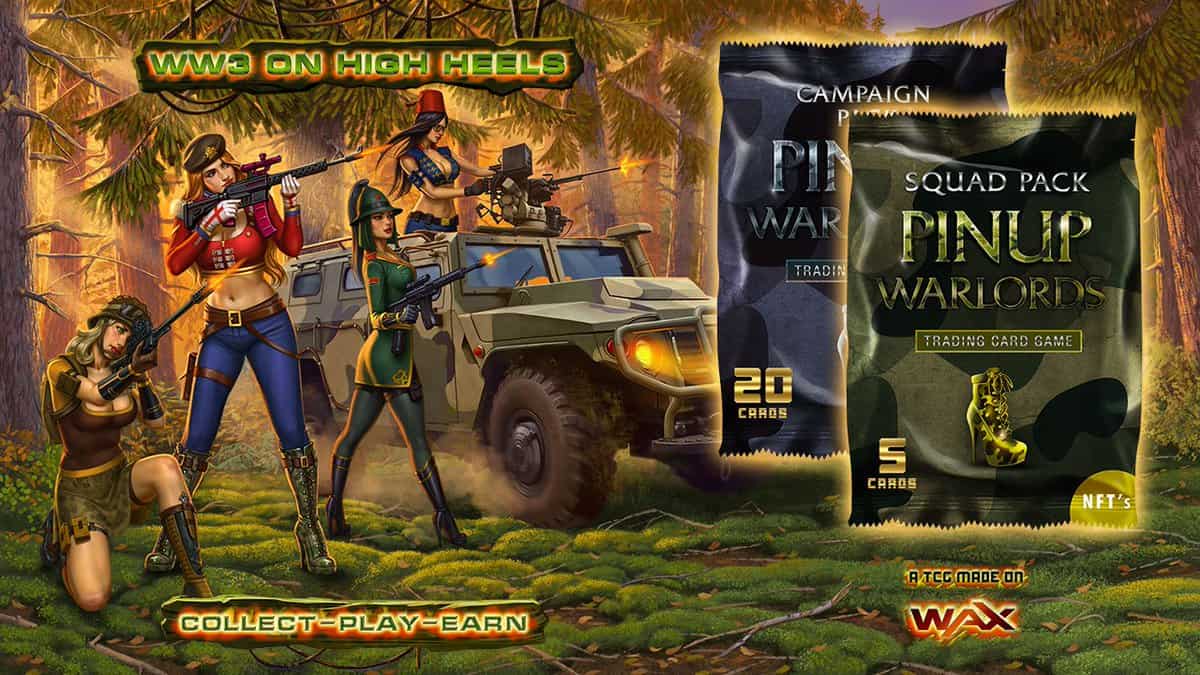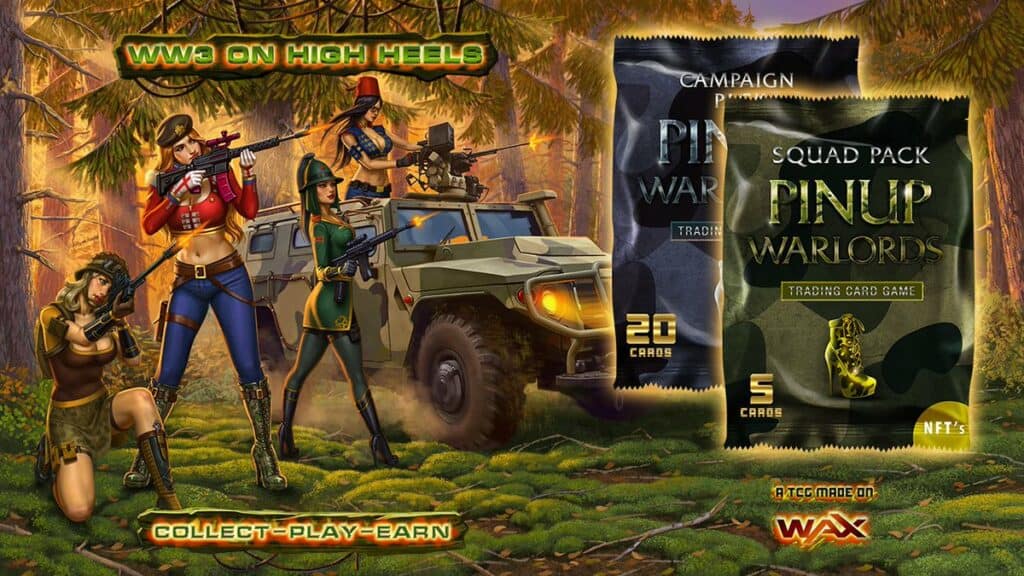 Limited Edition NFTs & Exclusive Reward Pool
Collectors and gamers who manage to get unique Factions and reach level 5 will access a dedicated reward pool.
There will be various pools, with 50% of all profits going towards the play-to-earn pools.
The first pool will allow players to mine "HEELS," a utility token used for governance and staking. Users who stake "HEELS" will get rewarded with a percentage of the sales.
The second pool is for those who collect and upgrade at level 5 complete factions (12 classes per faction) and stake them for increased rewards.
The third pool will be the weekly leaderboard, where the rewards are based on the winning percentage.
PinupWarlods is under development for over a year by a small group of indie developers.