PokeMoney token has dropped down to -100% after 11,800 BNB have been pulled out of the project. This is an indication of an obvious rug pull.
The token is associated with PokeMoney, a supposed 3D metaverse built on the BSC (Binance Smart Chain).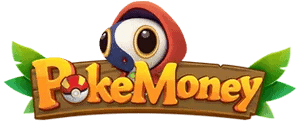 As the token's price drops to ZERO, the PokeMoney creators are claiming it to be an attack on the project. Currently, they are keeping the hopes alive by not abandoning the community.
On their Telegram, they first claimed that they lost access to their Twitter account – that's why they couldn't inform the community of the "hack" on time. Their Telegram channel has muted chat for everyone "to avoid FUD".
Now, they've told the community to stick around and wait for the project to relaunch.
$PMY isn't the first one we're seeing crash this month (**coughs** LUNA **coughs**) and comes in addition to a plethora of rug-pulls. Although this project is not so popular, it will definitely create more FUD as the news spreads.
You should be extra careful with the projects you join, always do your own extensive research, do not invest in projects where the developers have not a successful record or their details are hidden.