The Six Dragons since it was first presented to the Enjin community became instantly one of the most beloved games we have seen in crypto gaming so far.
The upcoming open-world RPG features mindblowing fights, in-depth crafting system, hundreds of items as well as hero classes, AI Companions and more great game elements. Set to become one of the most popular console/PC games, players who enjoy open world games and dungeons will definitely love the Six Dragons!
Being an MMORPG player for years, I can definitely see the potentials of Six Dragons, an extremely well-designed game which will launch the Alpha version Q3 of 2019 on Steam.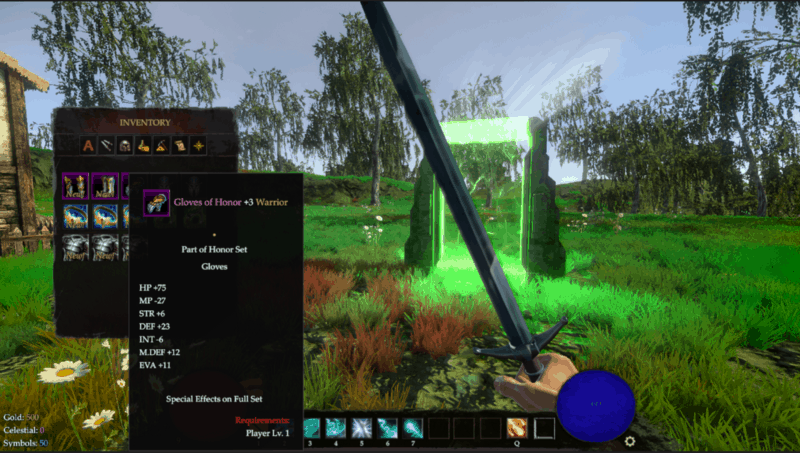 And now, here's your chance to get an MFT (Multiverse Founders Token) from the Six Dragons crypto game. The founder tokens represent the first supporters of Six Dragons and as you can understand, the benefits of holding this are going to be amazing! Owners of the Six Dragons MFT will receive various in-game rewards as well as other benefits and check this out, there will also be another MFT (the SFT) with less supply, the rare of rares!
GIVEAWAY ENDED
Make sure you complete all the steps.
Enjin Provides Game Developers With a Complete SDK Suite.
Six Dragons is the perfect example of a game using the blockchain SDK by Enjin Coin. The leading gaming blockchain is providing all the necessary tools to game developers in order to integrate blockchain economy in their game and non-fungible tokens with ease, focusing on what matters the most, their game development!
You don't have to be a blockchain expert to integrate enjin blockchain to your game, games like Six Dragons have managed to successfully evolve and be loved by the community.
Definitely, Six Dragons is one of the most exciting blockchain games we have seen so far and we can't wait for the first game release! Add Six Dragons to your steam wish list.

Watch Some Video from Six Dragons
Watch how easily you can earn items for your time spent in game and become a crypto gamer who is rewarded for his time playing!
Connect with Six Dragons: Website, Twitter, Telegram, Facebook, Pinterest
Connect with eGamers.io: Twitter, Telegram, Instagram, Facebook, Discord, Youtube, Facebook Group