After the end of the Preseason period, SkyWeaver kicks off Season 0. Later this year, Open Beta will also become available, so until then, Season 0 is the only way to play the game in both Constructed and Discovery mode.
During this period, you will fight against other players to rank up the leaderboard. Top 1,000 players (500 Discovery and 500 Constructed) will earn a Gold card at the end of the season. Additionally, the team is looking for more ways to reward players, so stay tuned for later updates. The team has reset both modes allowing all players to start from scratch.
Gold and Silver cards are tradable blockchain assets, but Gold cards have a controlled supply, which makes them rarer. Winners will get their cards when open beta becomes available. SkyWeaver will wipe the progress before the beta begins. After that, you will truly own your cards in the Ethereum network, so in-game loot equals profit!
To access the game, Sign up to the waitlist for a beta access code. If you can't wait to play, join the games discord community and ask for an access code.
About SkyWeaver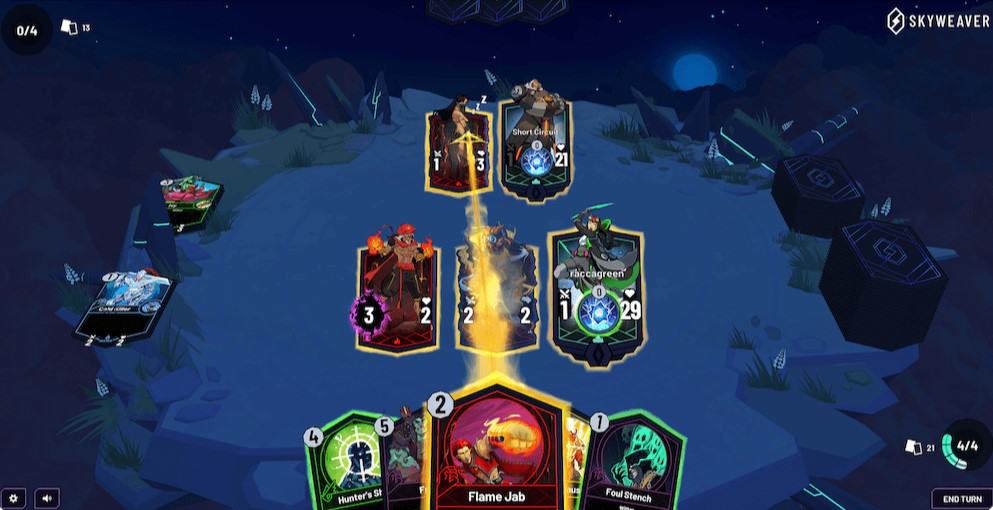 SkyWeaver is a TCG blockchain game that operates on the Ethereum network. You can access the game on any modern desktop as well as iOS and Android.
The game promises to deliver a play to earn experience combined with great gameplay where players can trade and play with cards they earned.
Check Out The Games Official Trailer