Welcome to The Best Blockchain Trading Card Games, here, you will not only discover some great TCG crypto games to play right now but also how to earn money by playing video games.
Blockchain gaming comes with multiple benefits for players. The most important is the true item ownership of the in-game assets. All the items, regardless of the game, are stored in your inventory (wallet), and you can sell them in any NFT marketplace that supports the particular game.
Unlike popular TCG games such as Magic The Gathering and Hearthstone, where TOS is against trading for real money, all blockchain games allow you to trade your in-game cards freely, and in TCGs, you earn cards while playing. This is a core feature of decentralized gaming.
How to make money playing blockchain games?
Players can earn money from their valuable time spent in a game either by selling assets acquired or receiving in-game tokens that serve as the game currency. Those tokens (when applied) can be exchanged for other cryptocurrencies and then converted to cash. (USD/EURO etc.)
Trading assets in any crypto game is now one click away, and that is a game-changer for the whole industry. If you would like a specific card in your favorite blockchain TCG game, all you have to do is visit a marketplace and get it. Most of the time, prices are low (with exceptions), and you can build your deck based on your preferences, rather than getting random cards from packs.
Now pay close attention to the following paragraph.
While all these sound great, do not expect to become rich by playing games. For sure, you will be able to make some cash by playing, and if you know what you are doing (in the right game), make a living out of it. But if you are looking for big money, you will have to invest money. Investing comes with risks, and we don't suggest it. The majority of Blockchain Games are indie games with no sustainable player base and the most common scenario is that you will lose your investment because there is no interest in that particular game. Treat them as games and not as investment opportunities. Play for the glory and the fun, rewards shall come to you!
If you are new to crypto games, check here a complete guide on how to play crypto games.
Splinterlands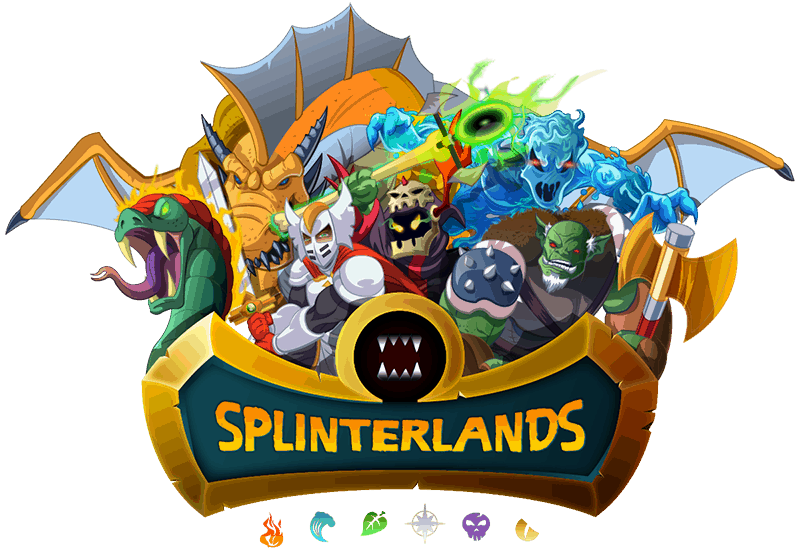 Blockchain Gamers love Splinterlands! The fast-paced predefined battles are ideal for both casual and hardcore players. Focus on strategically building your deck, but be aware of the battle's terms and limitations. One deck is never enough!
Splinterlands is a decentralized TCG game that recently surpassed 1 Million USD in player's transactions. Start playing by creating an account, just like any regular game. Play for free, and if you like the game, get a starter set for 10$ using PayPal or crypto to unlock rewards.
The game chooses the winner once both players have submitted their decks, and then you watch the battle. Players fight in PVP matches to climb up the leaderboard and achieve the highest possible league for extra rewards. The initial amount you need to spend to start playing is 10$.
How to Earn Crypto Playing Splinterlands
In Splinterlands you can earn crypto in two different ways. By selling cards to other players and by earning DEC tokens while playing.
Earn cards at the end of each season. The amount and the rarity of those cards depend on the highest league placement during the season. You can use the cards to level up or sell them to other players. Each season lasts for 15 days! Also, you can finish daily quests and earn Lootboxes.
Dark Energy Crystals (DEC) is the in-game currency, and you can trade it for TRX (TRON). You can obtain DEC in two different ways. By winning ranked battles, you earn an amount of DEC from the daily energy pool, so the more you play, the more DEC you earn. The other way to obtain DEC is to destroy your unused cards and capture their energy into Dark Energy Crystals.
Additional Information
Splinterlands is fun to play crypto TCG with high potentials to earn crypto. The development team is working around the clock to deliver an actual stunning game that is evolving day by day. Make sure to join a Guild and fight alongside your teammates. Guilds offer quests that, when completed, players earn discounts and benefits that you don't want to miss.
Gods Unchained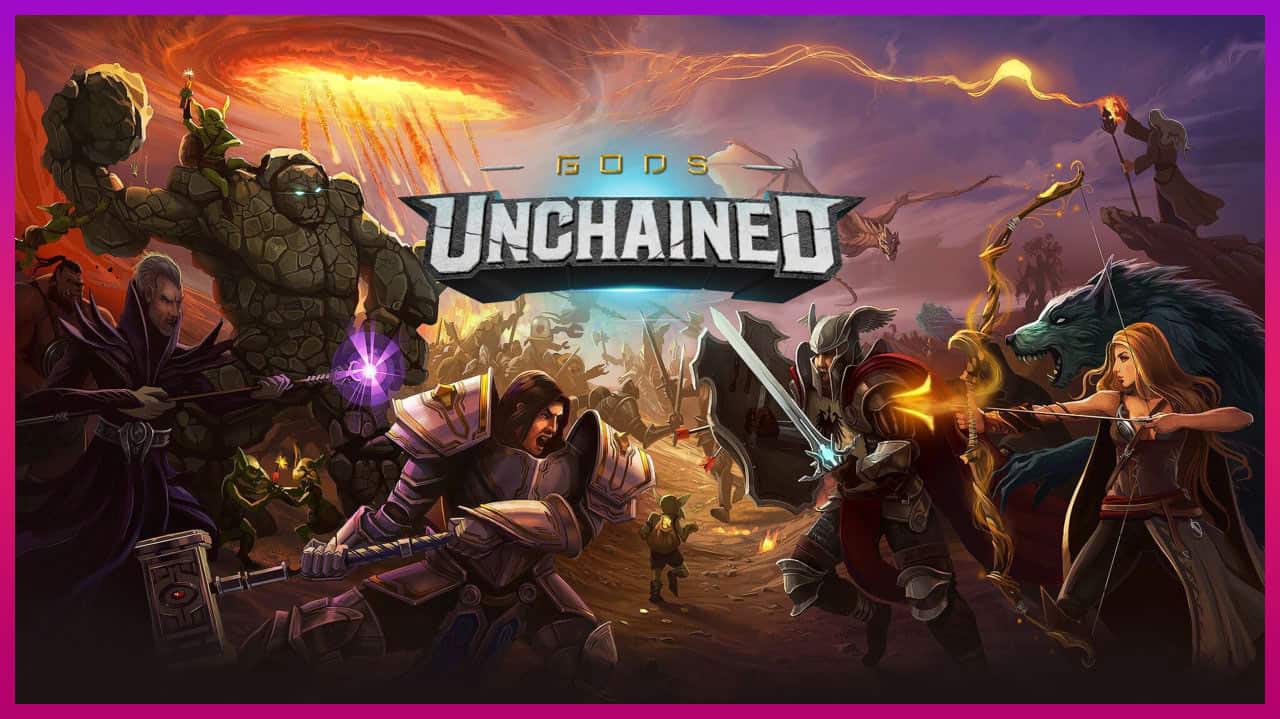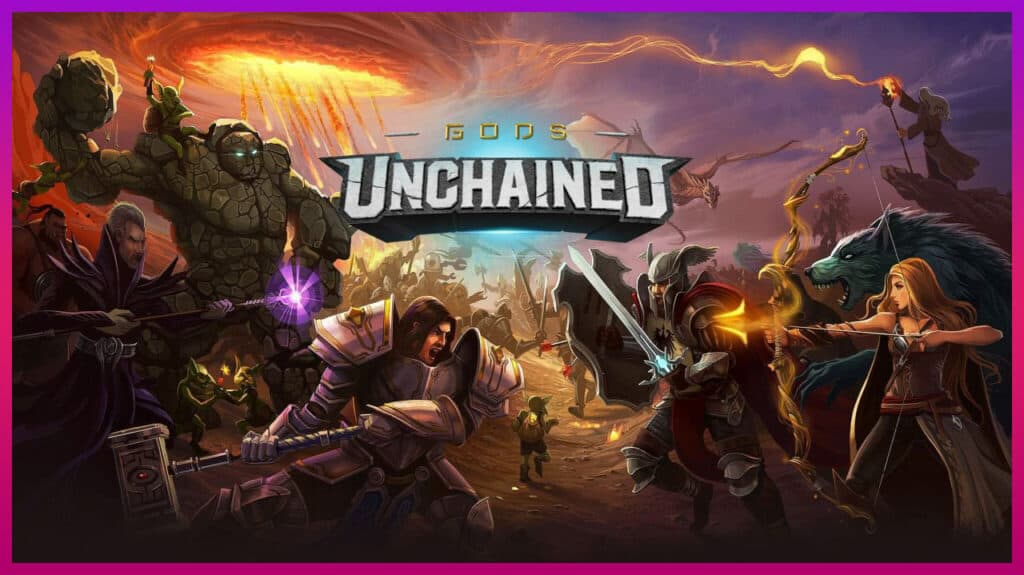 Probably the most popular and well funded TCG on the Ethereum network. Gods Unchained is inspired by popular games, such as Hearthstone and Magic the Gathering! Challenge opponents and earn tradable assets just by playing the game. Gods Unchained seems to be one of the most polished Blockchain TCG games, and despite that the game is around one year old, its graphics and gameplay are an easy match with popular TCG titles.
How to Earn Crypto Playing Gods Unchained
Every card in the game is an ERC-721 crypto collectible non-fungible token (NFT) stored in the Ethereum wallet. Players can buy and sell cards in the public marketplace as well as in decentralized exchanges. The price of each card depends on the rarity and the quantity in circulation. Besides, you can participate in regular tournaments, Battle Royale modes, and the Gods Unchained World Championship to claim huge rewards and prizes.
Additional Information
Developed by Immutable and backed by CoinBase (including other investors), the game clearly stands as one of the most ambitious crypto games. It is worth to mention that during the presale period, Gods Unchained managed to sell Millions of cards, and among them was the "Mythic Hyperion," which was sold for the astonishing amount of 146 ETH (60.000$ at the time). Gods Unchained is a well-funded game that raised millions of dollars through various investors in a financial round led by Naspers.
Relentless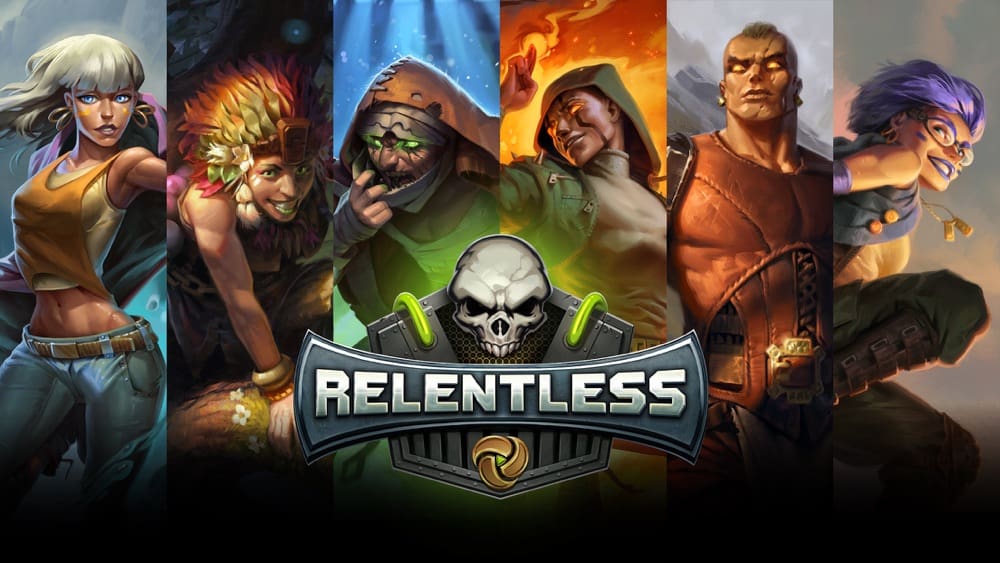 Relentless is a strategic trading card game where players build their army and fight in PVP battles to claim epic rewards. The game features hundreds of unique cards and abilities. While playing, you can unlock super rare cards. Furthermore, the game features six unique elemental factions to build a deck that fits your play style. Developed by LOOM Network, Relentless is for sure one of the most beautiful blockchain TCG you should definitely try out for free!
How to Earn Crypto Playing Relentless
Earn free cards while competing in PVP matches, so the game is entirely free to play. Above all, anything that affects the gameplay can be earned while playing. Buy or sell cards in the games P2P Marketplace and earn real money for your time spent in the game.
Additional Information
Available to play now on Android, iOS, Windows, and Mac, Relentless provides a unique free to play and play to earn experience. The game also offers developers the opportunity to build a mod or tournament and make it available to anyone.
SkyWeaver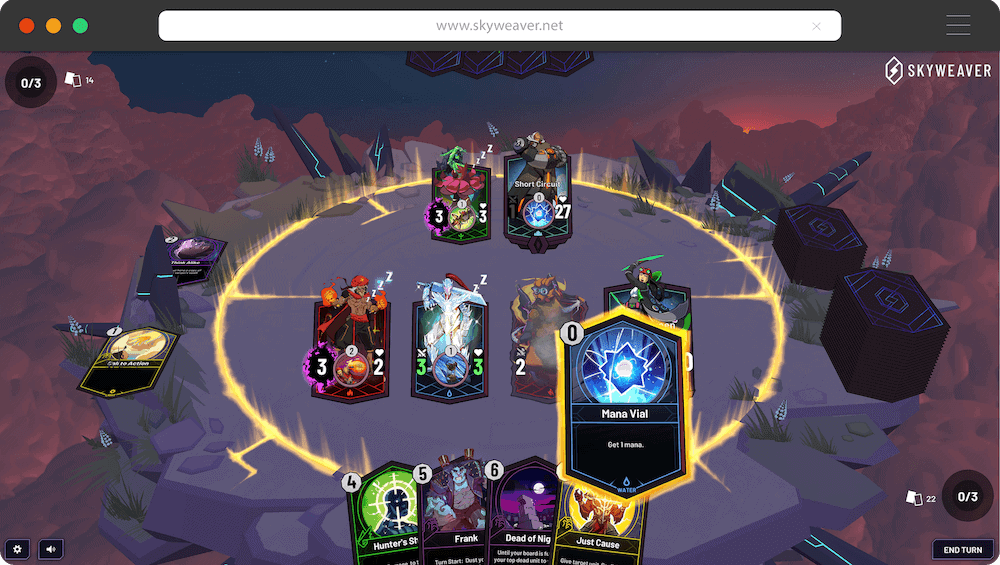 SkyWeaver is a free to play TCG crypto game built on the Ethereum network where you can compete in PVP battles, win cards and rank up. Players control a hero and battle their opponents by summoning cards to the field.
SkyWeaver is a cross-platform browser-based game that can be played on any modern desktop as well as iOS and Android.
How to Earn Crypto Playing SkyWeaver
In-game cards are not categorized in rarities. Therefore, you can win any card while playing. Use your cads to build a sturdy deck or sell them for Ethereum to other players. SkyWeaver also has Cosmetics that have different rarities, and their prices depend on demand and offer.
Additional Information
SkyWeaver is under development by the blockchain gaming studio Horizon Games as a not pay to win game (P2W). The game takes place in a new digital dimension that exists parallel to Earth.
As – Alexis Ohanian, Reddit Co-Founder stated:
"I cannot wait for people to play SkyWeaver. It's a brand new gaming experience that resurrects all the fun of childhood collectible card games – in a browser – and with the ability to trade cards just like in the old days."
Axie Infinity Community Alpha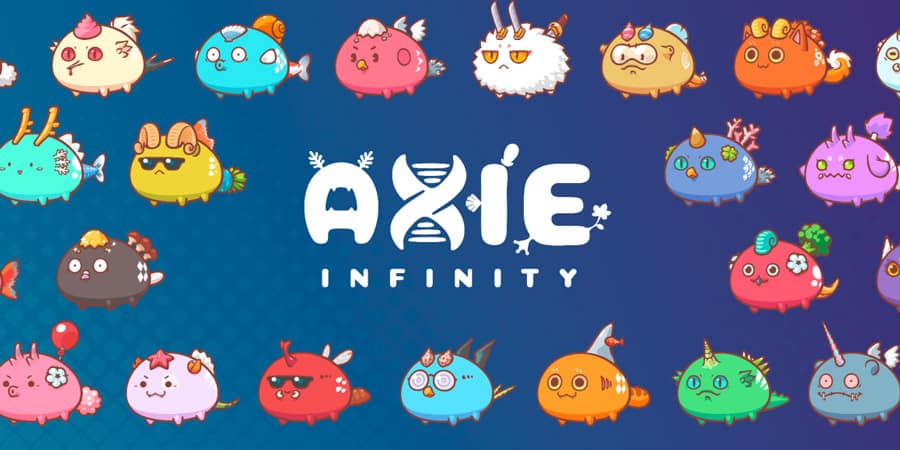 Axie Infinity is one of the oldest Blockchain games available. It started as a simple, breeding collectible game and evolved into a beautiful TCG. In Axie Infinity, you can battle, breed, and collect fantasy creatures called Axies. The battle system works as a turn-based card game where you have to eliminate your enemies by using a team of three Axies.
How to Earn Crypto Playing Axie Infinity
Breed Axies and sell them for Ethereum, just like real-world pets. It won't be that easy tho unless your Axie has something unique. There are over 8 thousand Axies for sale at the moment and over 100 thousand in existence. You can sell your Axies in the games marketplace or other third-party NFT Marketplace like OpenSea. The price of each Axie depends on its rarity and stats with prices starting at around 3$.
How does breeding work?
Each Axie can be bred a maximum of 7 times while breeds cost .002 ETH as well as Small Love Potions. You can earn Small Love potions by playing the game in PvE Adventure mode and against other players. The more you breed an Axie the more Love Potions you need for the next breed. The cost to breed two Axies depends on the breed count of both parents.
Find a Axie Breeding Guide here
Additional Information
Small Love Potions are also tokens that can be traded on the decentralized exchange Uniswap.
CryptoSpells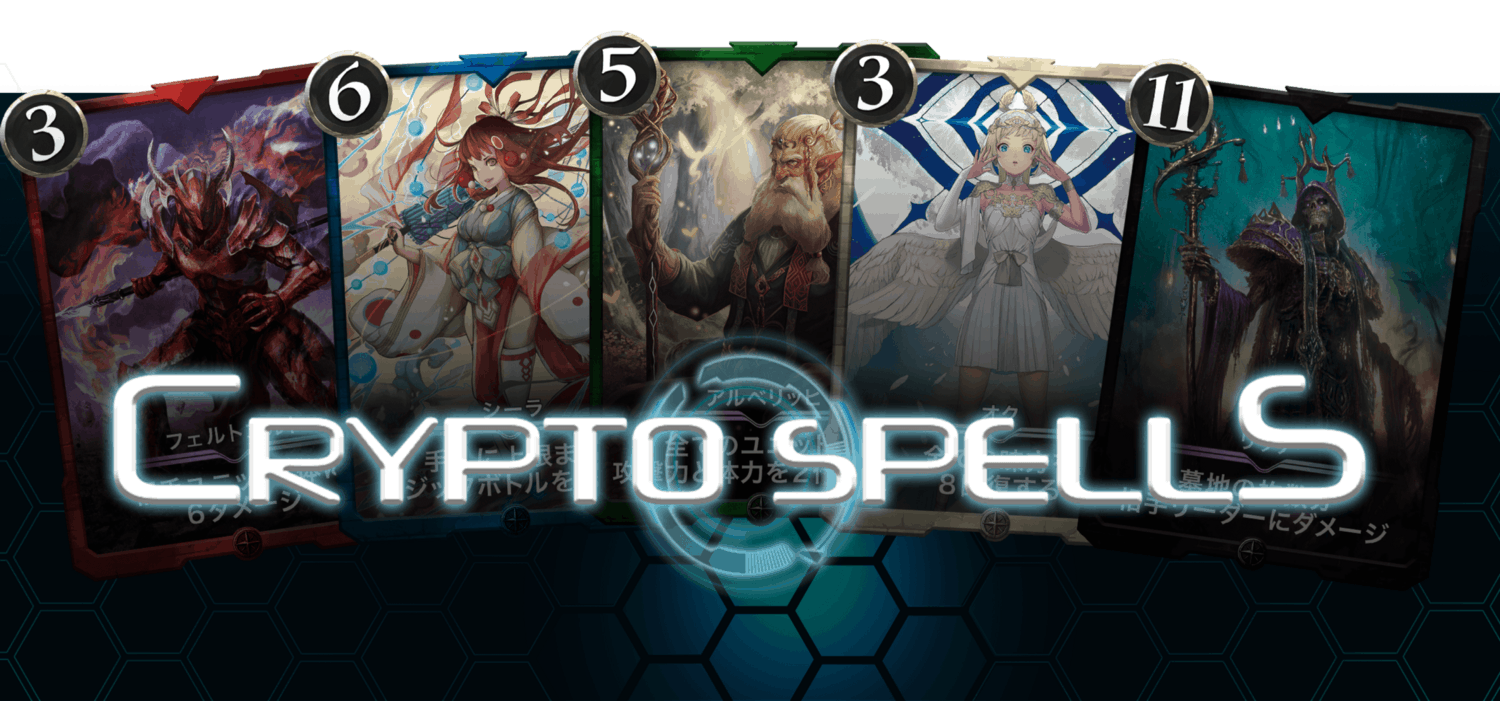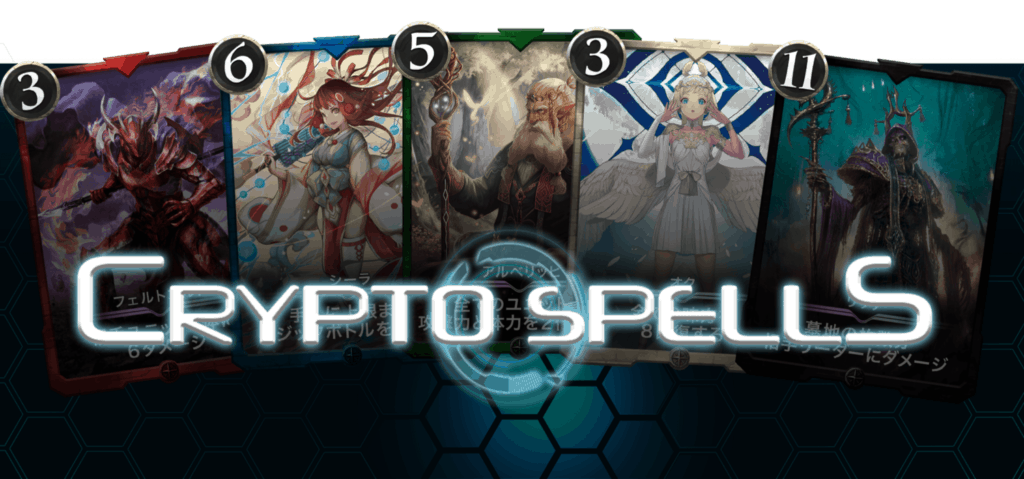 Crypto Spells is a trading card crypto game built on the Ethereum network and part of the MCH+ ecosystem. The game has already made some headlines and seems to have grown a big player-base, mostly from Japan.
You don't need to spend any money to start playing, as the game offers some free cards that will get you started. Even more, you don't also need a wallet to begin, as you can log in using your Twitter account. In comparison to other TCG's, not all the CryptoSpells cards exist on the Blockchain. Only silver and above rarity can be converted to NFTs. This way, CryptoSpells make sure that the market won't flood with commons and sustain a "level" of available cards.
How to Earn Crypto Playing Crypto Spells
Cards in the game are ERC-721 Non Fungible Tokens (NFT) genuinely owned by you. Sell them not only in the games marketplace but again in other NFT Marketplaces.
Also, by competing in battles, players level up and win tickets that can be used to mine cards.
Additional Information
Crypto Spells is considered one of the biggest Dapps in Japan, with thousands of active players. It is worth to mention that the game raised 900 ETH during the card sale period while the 600 ETH were gathered on the first day only.
Crypto Spells is part of the MCH+ ecosystem. All assets in the game can also be used as extensions in the most popular game on the Ethereum Network "My Crypto Heroes."
By developing the MCH+, My Crypto Heroes aims to create a multiverse of connected games where in-game items can be used in all the supported games. This fact is undoubtedly expected to bring more awareness to Crypto Spells.
Ether Legends


Ether Legends is a Trading Card Crypto game under development on the Ethereum network. Each card in the game is a unique ERC-721 Crypto Collectible Token. Ether Legends also offers physical cards that have a unique QR code for one-time redemption, secured by the Blockchain.
Besides the digital game, Ether Legends offers a physical one, PvP tournaments, and a campaign mode. There is also an in-game currency called "ELET" in the form of ERC20 (Ethereum token).
The game is not available to play right now, but early access is expected soon.
How to Earn Crypto Playing Ether Legends
Although the game is not available yet, you can start collecting cards right now. With the release, you will be able to earn cards while playing and, of course, sell them. Early adopters always get the best loot, and getting a head start before the game's release certainly comes with great benefits.
Additional Information
Under development by Elementeum Games, Ether Legends aims to provide a stunning gameplay experience where players can earn in-game loot by enjoying a game that they actually love at the same time.
Find Out More About Ether Legends.
Discover Limited Edition Trading Cards
Spells of Genesis

Spells of Genesis is a free to play, trading card strategy game with arcade-style gaming aspects that features a unique battle system. Collect, trade, and combine cards necessary, building a durable deck to defeat your opponents.
How to Earn Crypto Playing Spells of Genesis
Some of the in-game assets are stored on the Blockchain, and players can buy, sell, and trade them with ease.
BitCrystals (BCY) is the in-game currency used for the Spell of Genesis economy. Besides trading in-game items users earn BCY rewards for their engagement with the game.
Additional Information
Developed by EverDreamSoft, the game is available to play on PC/Mac as well as on iOS and Android devices. The following days (Mid February), an Ethereum NFT sale will take place.
Kingdom Karnage
Kingdom Karnage is an animated turn-based Trading Card Game powered by the Enjin Blockchain. The game features multiple single-player campaigns that you have to complete to unlock both single-player and multiplayer dungeons. Each campaign is in sequence, completing one unlocks the next, and you collect cards in the process.
To compete with other players you must own a full deck of 30 cards. PVP mode is available at 1v1, 2v2, and the ultimate challenge – Keeps – yes play for keeps. At the end of the battle, the winner will take a card from his opponent deck (Legendary or limited cards will be excluded from this choice).
How to Earn Crypto Playing Kingdom Karnage
As we mentioned above, Kingdom Karnage is powered by Enjin and the cards can be traded in the Enjin Marketplace.
By completing Campaigns and Dungeons you earn cards, items, and gold. Combine cards of the same type to increase its power and use gold to purchase card packs and other things.
Some of the in-game items are backed with Enjin coins (ENJ). As in all Enjin games, you can sell those items for a fair profit or melt them to receive the backed amount of ENJ inside.
Additional Information
Under development by Kepithor Studios, the game is part of the Enjin Multiverse. This means that some of the items can have a utility in other Multiverse games and vice versa.
Sorare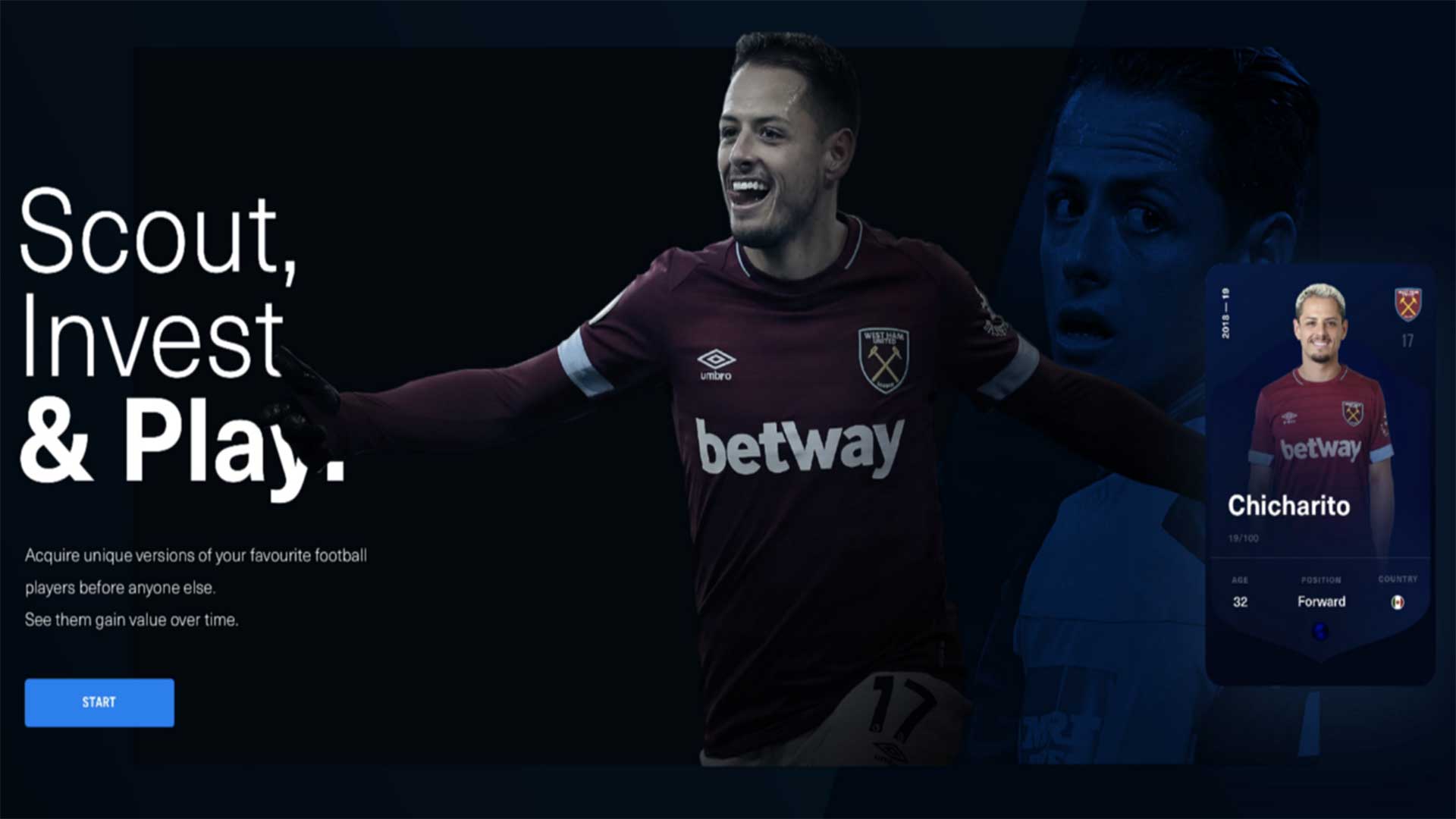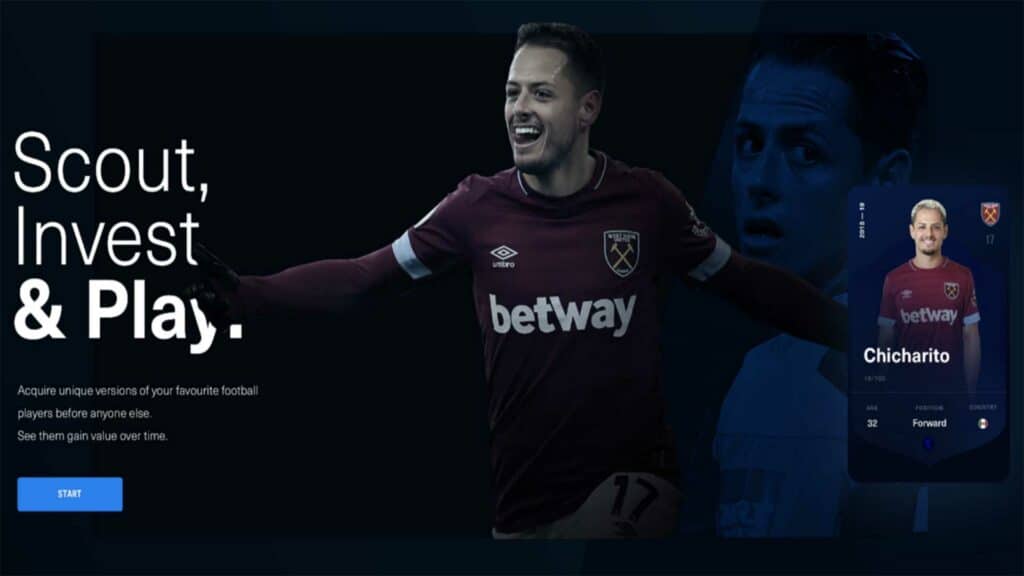 In continuation of our Best Trading Card Blockchain Games, we present you Sorare. If you are a football fan, this game is for you. Sorare is a fantasy football TCG blockchain game where you can collect limited edition digital players, manage your team, and earn rewards.
SO5 is a fantasy football game, create a team of 5 and collect points depending on real-life football matches. The total points of each team goes onto a set of leaderboards. Every week, your Player Cards earn XP points that make them more powerful in the game. Sorare is an official partner of Opta, the main football data provider.


How to Earn Crypto Playing Sorare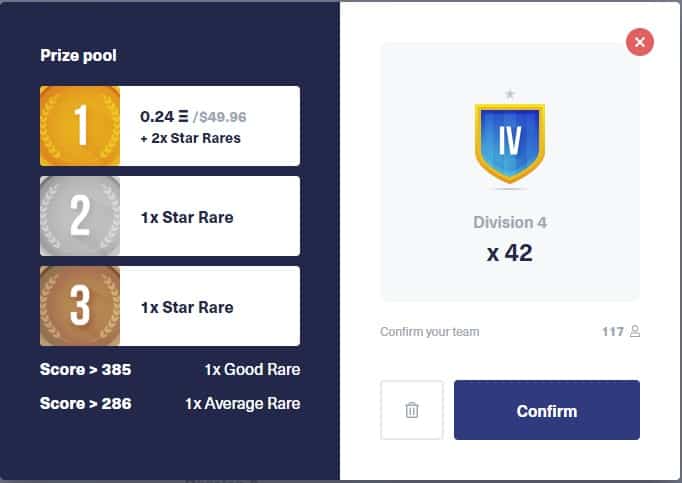 In SO5, rewards are based on Divisions. If you make it in the top two places, you will get some ETH, the rest of the leaderboard will receive a free card. You can always put your cards for sale to earn some ETH.
As an example, the highest Division rewards 3 players in total with rewards being 1.92 ETH for the top player and one-star rare cards.
Additional Information
Sorare has already licensed popular football clubs while new clubs come every week. The latest team to join Sorare is Saint-Etienne.
Chibi Fighters 2.0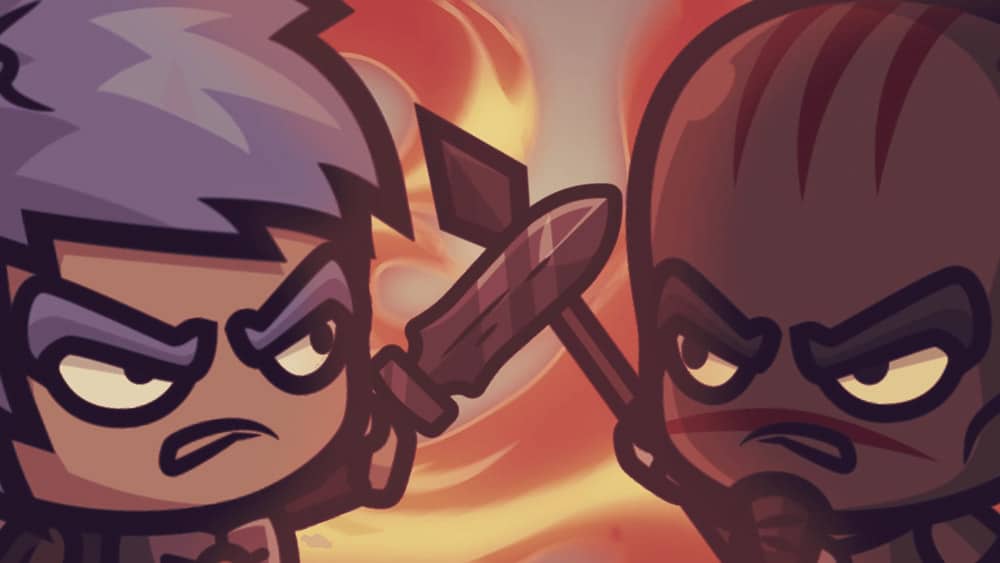 Chibi Fighters used to be a collectible game on TRON and Ethereum. Then A1 Fighters came and it was discontinued, then it came back as a PVP TCG blockchain game where you control a small team of Chibies and challenge other players.
You can customize and power up your Heroes by equipping powerful weapons and skills. In addition, when your heroes become stronger they unlock new skill slots. Teams consist of 2 front line warriors and up to 4 backline warriors. Warriors with lots of health could be good as front line warriors to absorb lots of incoming damage.
How to Earn Crypto Playing ChibiFighters
For the reason that the game integrates both the Ethereum and the TRON blockchain, users can tokenize their cards using TRON or ETH and sell them in decentralized exchanges such as OpenSea or TokenTrove.
Also, this month, (February 2020) there an in-game rewards system expected.
For the reason that the game integrates both the Ethereum and the TRON blockchain, users can tokenize their cards using TRON or ETH and sell them in decentralized exchanges such as OpenSea or TokenTrove.
Additional Information
Formally playable as a collectible RPG, the game changed the development philosophy and transformed into a TCG. Chibi Fighters is going to be available on both PC and Mobile devices.
Spirit Clash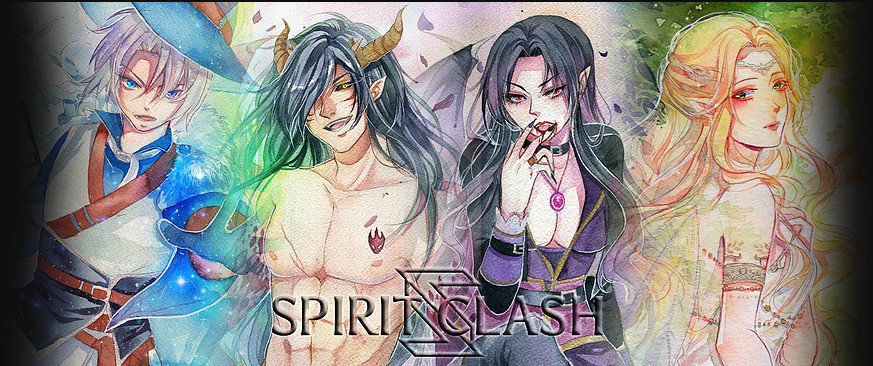 Spirit Clash is an upcoming digital card collectible blockchain game powered by the Enjn technology.
Players have to own a deck of 30 cards, 1 overlord, and 1 Virtue Totem to start. While playing, you must clash your way through the three spiritual cores of Mind, Body, and Soul to claim victory. The first player to control two of the cores wins the game. Spirit Clash takes a different approach from regular TCGs with many unseen elements. Those are all described in the User Guide.
How to Earn Crypto Playing Spirit Clash
Your cards are stored on the Ethereum blockchain in the form of ERC-1155 assets, and you can freely use, trade, or sell them. The game is not released yet so we don't have additional information on earnings.
Additional Information
We like the graphics style a lot. Spirit Clash graphics are unique and hand-drawn. There is a presale also undergoing, 3 Rare booster packs will cost you 0.1 ETH. (21.5$)
Dark Country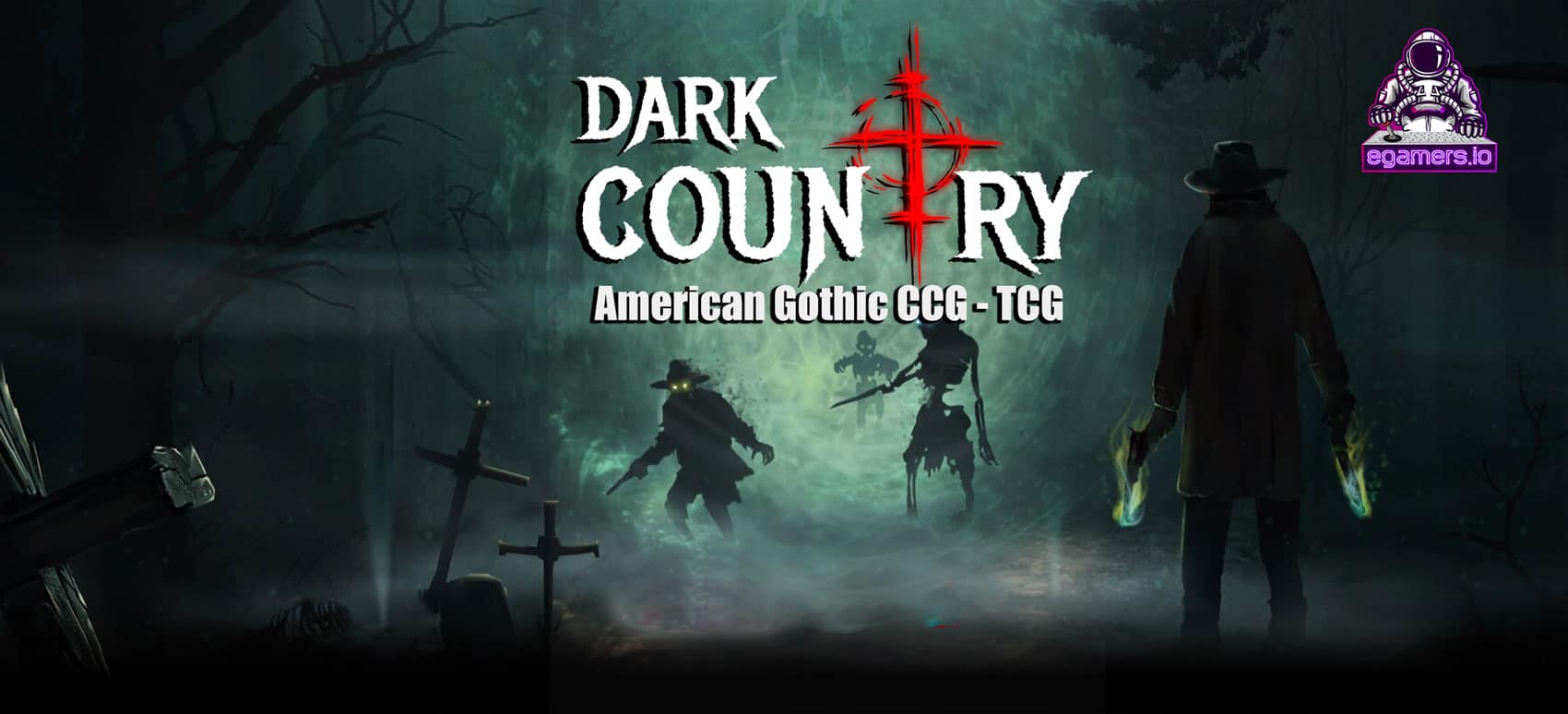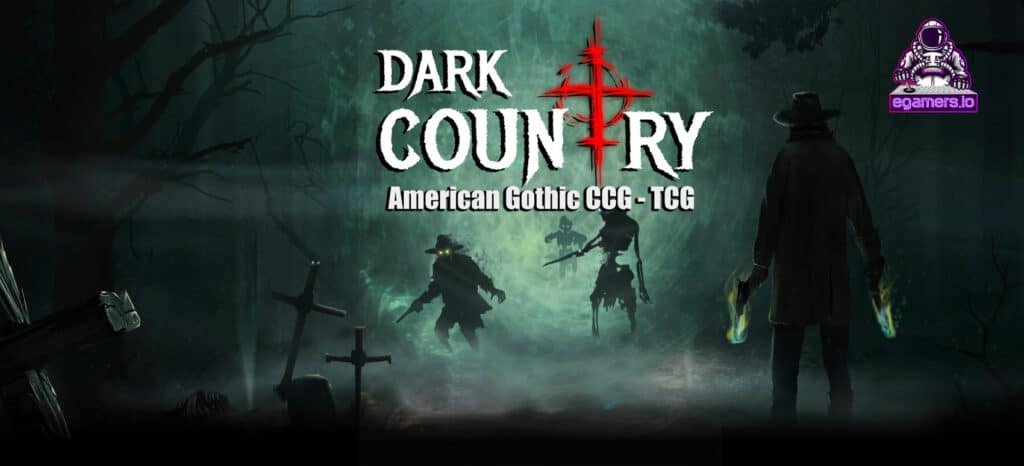 Dark Country is an upcoming multi-chain game (many blockchains) described as an American Gothic Style TCG/CCG crypto game where all assets are owned by gamers with FT / NFT standards.
Create, own and manage in-game items cards that are yours to keep forever. Dark Country will launch the closed Early Access in April and a public beta in Q2, 2020.
The game is creating a variety of different mods including Auto Battler, Living Board and many more.
How to Earn Crypto Playing Dark Country
Players can buy, sell as well as destroy all of their in-game assets.
In addition, the game features an esports pool that will host weekly regular and annual tournaments where you can compete with other players and earn crypto rewards.
Additional Information
The Co-Creation platform will allow users to suggest and create their own mods. Dark Country aims to provide all the necessary tools to players so they can be creative and enhance the gaming experience of others.
Tides of Magic


Expected to become available in early 2020, Tides of Magic made it to our Best Trading Card Blockchain Games List. It's a TCG on the Ethereum that allows you to use assets from other crypto games. It's amazing how many games Tides of Magic supports, if you are blockchain gamer, then you have for sure some items that can be played in Tides of Magic.
The first time i tried the game, i went straight to the "My Items" tab and found out that all of my Axies and Etheremon creatures were there and ready. Also, there is support for Splinterlands cards. At this point, we might have over 500 champions to play a game we haven't played before. Nice 🙂
How to Earn Crypto Playing Tides of Magic
The game is not ready yet and we haven't tried it. We assume that you will be able to collect cards while playing and sell them to other players for ETH. In addition, you will be able to sell the original cards bought from the undergoing presale for a higher price, if the game makes it.
Additional Information
Tides of Magic has also its own in-game cards. The gameplay is divided into 5 types of magic. Red, Green, Blue, Purple, and Black. Each comes with their own psychology on power and employ different strategies in battle. Right now, Tides of Magic is in a closed beta stage.
Mythereum
Another free to play Trading Card Game where you can collect cards, build your deck, and fight other players. As of today, there are no active players anymore!
Based on the attributes of the cards chosen, a Deck Score will be calculated, which includes the number of health points (HP) the deck starts within battle as well as a specific amount of Magic that is produced every turn for that deck in the battle.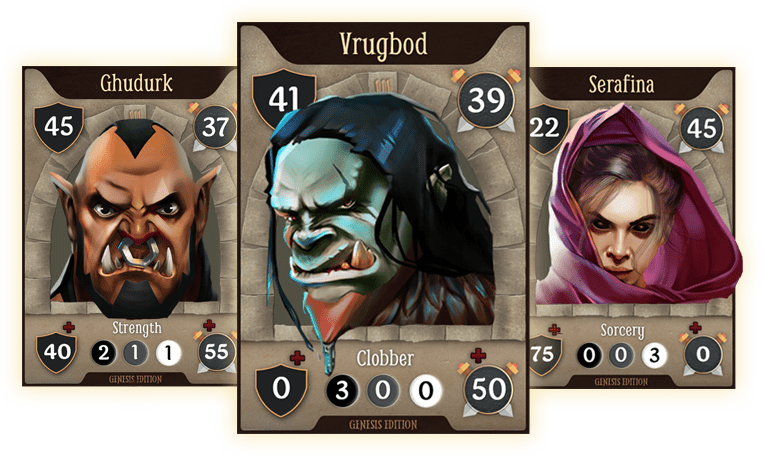 How to Earn Crypto Playing Mythereum
Every card in the game is a unique digital asset based on the Ethereum blockchain. Users can buy or sell cards for ETH in the games marketplace and other NFT marketplaces.
Even more, users earn Mythex while playing. Mythex is an ERC-20 token that you can use to buy new cards or upgrade the ones that you already own. As a result, you can earn Mythex while playing, use it to purchase cards, and sell them to other players.
Additional Information
Playing a game of Mythereum is entirely free. Once in a while, you can find tournaments to compete for real ETH prizes. Tournaments differ in free-to-play and paid-entry ones while you must have a qualified deck in order to enter. Our latest experience (and dapp analytics) with Mythereum showed us that as of today, there are no active players.
Thank you for checking our best blockchain TCG Games article. Don't forget to check back soon as we will keep this list updated.
For more blockchain games, visit our comprehensive blockchain games list.