Splinterlands, one of the most popular blockchain TCG Games released an interesting fact about the current status of the game as they reached a mind-blowing milestone of transactions made between players. Until now users have successfully completed more than 1,700,000 card transactions for a total value of 1,000,000 USD.
To be honest, this amount was not a surprise for us as Splinterlands is one of the most well-crafted blockchain games with an incredible community. The 1 Million was expected if you consider the buzz that is made around this game. Splinterlands provides stunning gameplay, great in-game rewards while also featuring its own constantly grown token (DEC) and it's becoming a trend since the very first steps of its existence.
Splinterlands seems to be the perfect example of how players truly benefit from the blockchain implementation. These transactions are taking place between players while the game keeps just a 5% market fee that is later used for prize pools. With the advantages of true item ownership, players can buy, trade, and sell their cards any time they wish and earn a profit in the real world.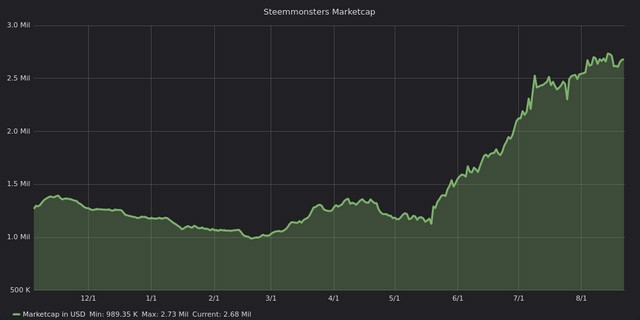 What Is A better way To Celebrate Than A Tournament?
A big event will start on 1/9/2019 hosted by Splinterlands in celebration of the $1M Players sales and the upcoming Splinterlands UNTAMED Kickstarter with physical products and the pre-sale of UNTAMED booster packs Kickstarter campaign! Don't miss your chance to win incredible prizes and a lot of DEC!