With more than 9,000 land parcels sold in two rounds, The Sandbox is building a gaming metaverse backed by the blockchain with actual land and item ownership.
In continuation of the first sold-out sale, this round raised more than 800 ETH (approximately 230,000$ )by selling 5% of the total land. 6,192 land parcels acquired by games, projects, investors, and blockchain gamers in a few hours. The sale currently continues with community-made NFTs, and you can also find land plots in the secondary market.
The Sandbox map consists of 166,464 tokenized land parcels on the Ethereum blockchain as ERC-721 tokens. All together, create a virtual world governed by the players.
In May 2019 The Sandbox received an investment of 2,5$ Million led by Hashed
It seems that blockchain-based virtual worlds are booming as gamers and creators understand the benefits of tokenizing assets. True item ownership in a massive world of endless experiences sounds like a dream come true, and money is flowing in. Only the past week, we have seen over 1 Million USD in transactions for virtual worlds along, based on data from NonFungible.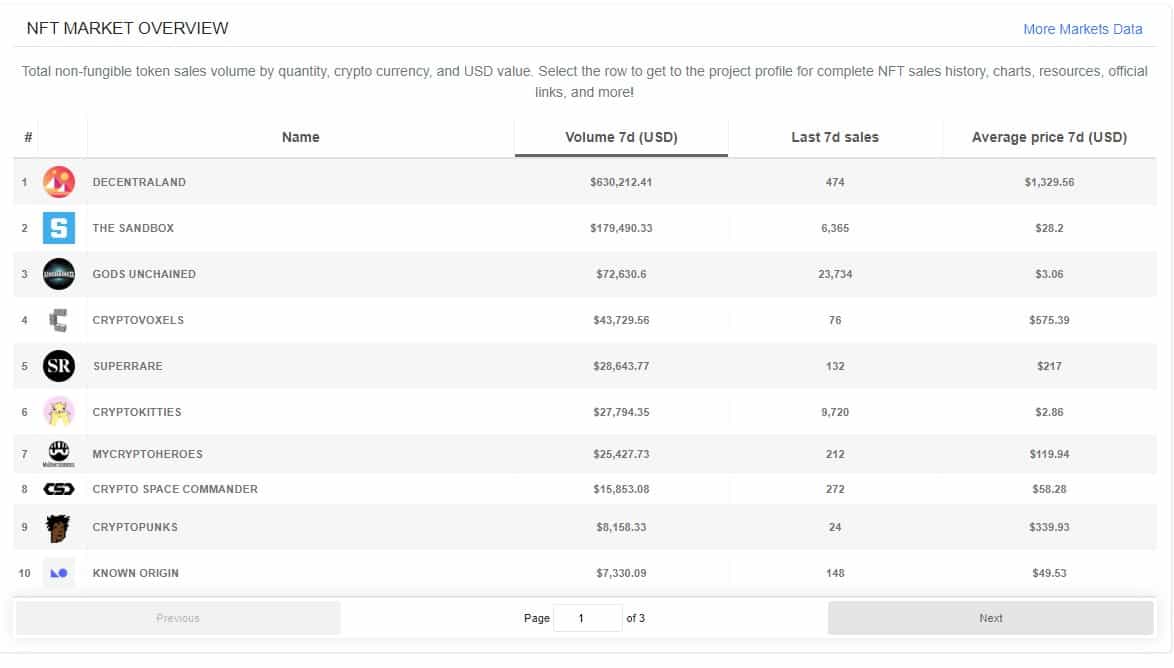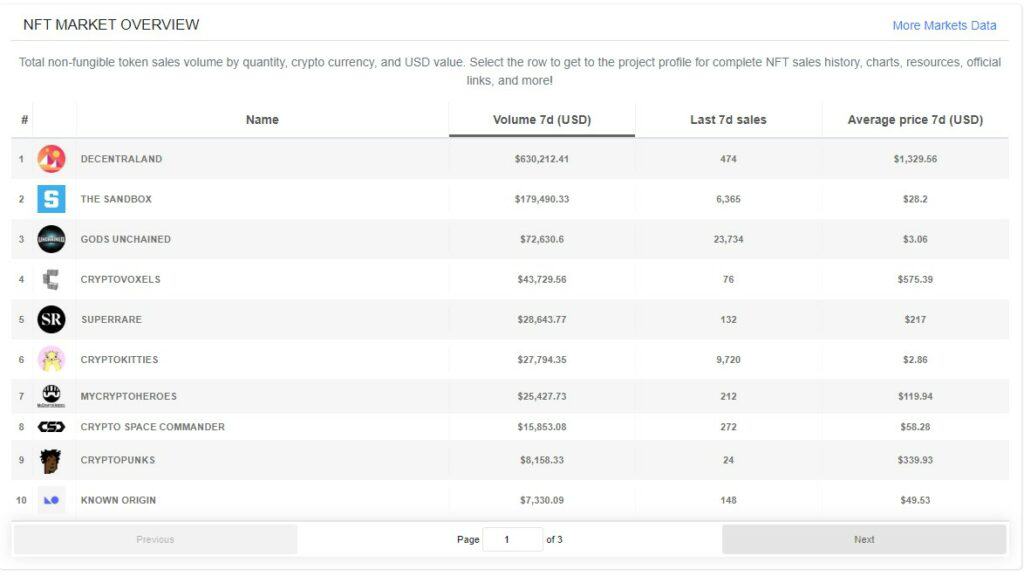 The Gaming Metaverse
Imagine a persistent map where thousands of games, projects, and communities exist, a world full of fun, friends, and gaming. Owned controlled and made by 3D voxels by the players. That's something you can't just ignore. Imagine a map where thousands of games, projects, and communities exist, a world full of opportunities, friends, and gaming. Owned and controlled by the players. That's something you can't just skip. A quick look at the community-made creations shows the tremendous community support, and a way for creatives to earn through tokenizing assets, providing in-game experiences, renting land, and more. For the economy, an ethereum based ERC20 token is used called "Sand".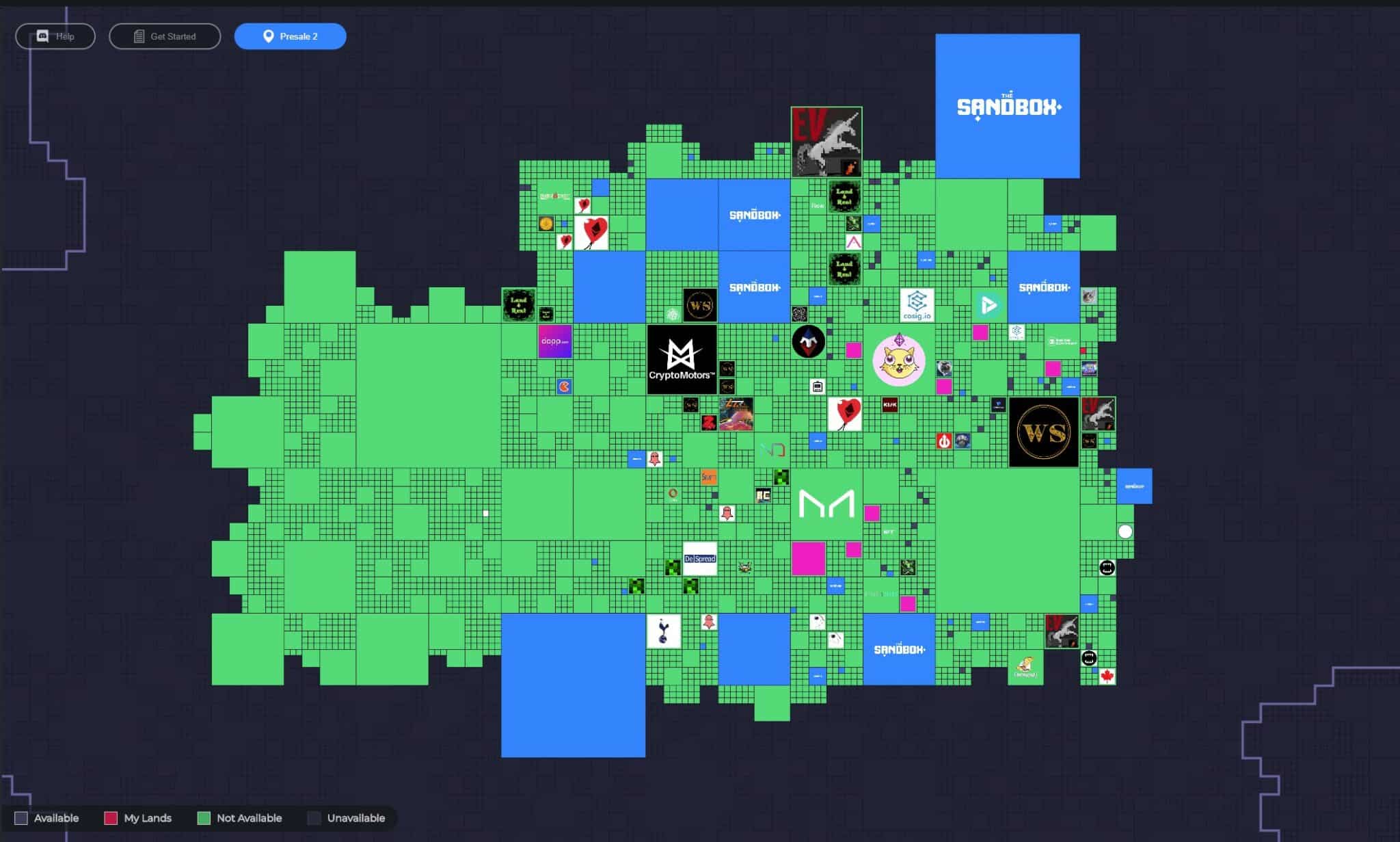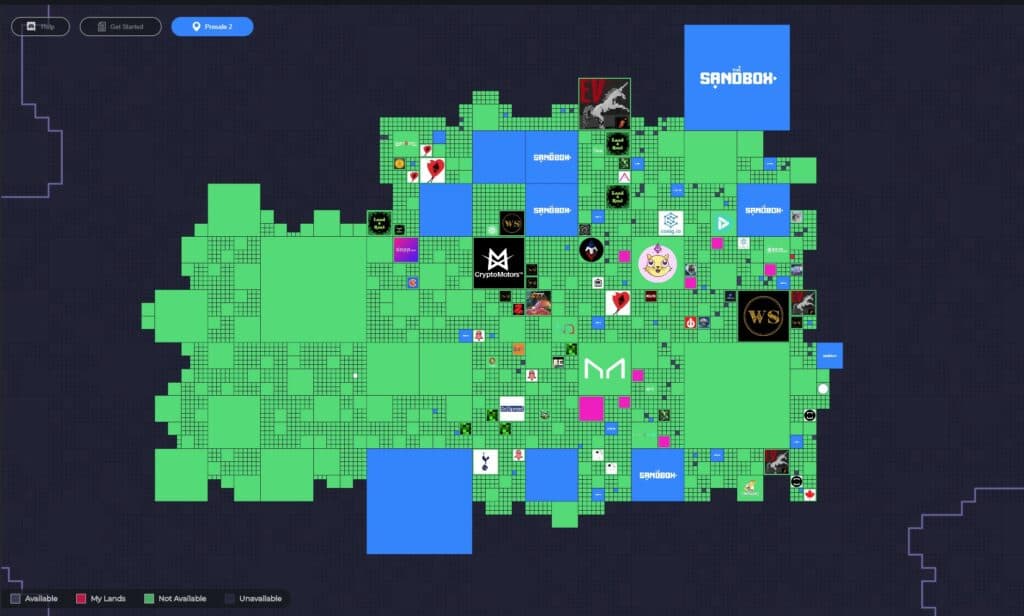 Established names in Partnership
The Sandbox team secured several partnerships with many well-known blockchain games such as MyCryptoHeroes, Blockchain Cuties, Reality Clash, Axie Infinity, and other leading projects in both Games Development and NFT field. Some of the partnerships are expected to bring interoperability between assets, for example, an in-game item from MCH might have a use in The Sandbox.
Played by over 40 Million Players
In case you don't know it, The first Sandbox game already counts 40 million downloads and 1 million active players. It's one of the world's largest independent user-generated platforms with voxel items and building blocks.
Right now there are less than 50 available land parcels with 30% discount.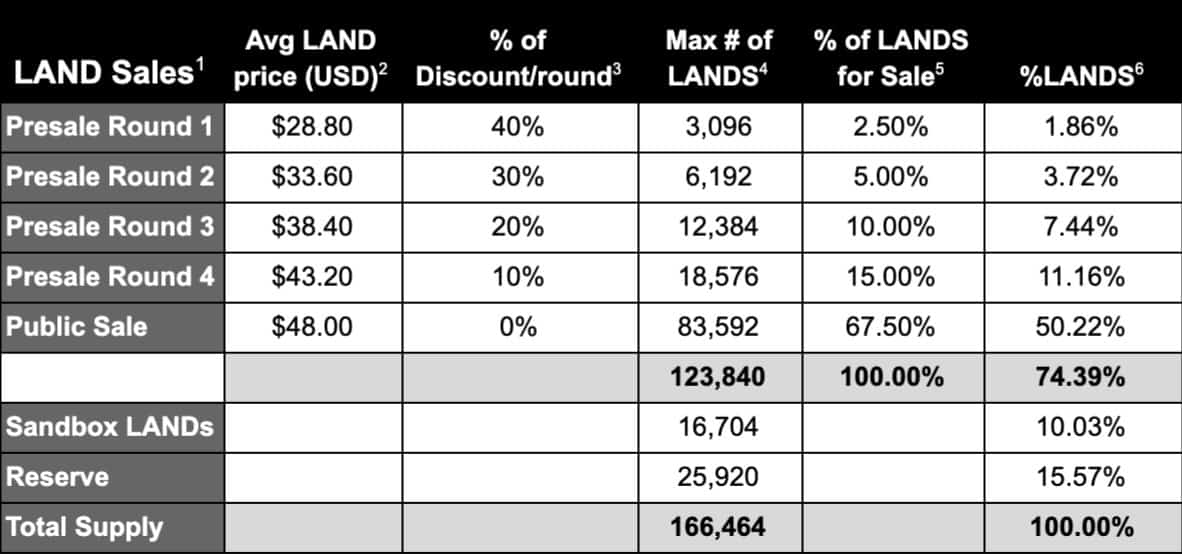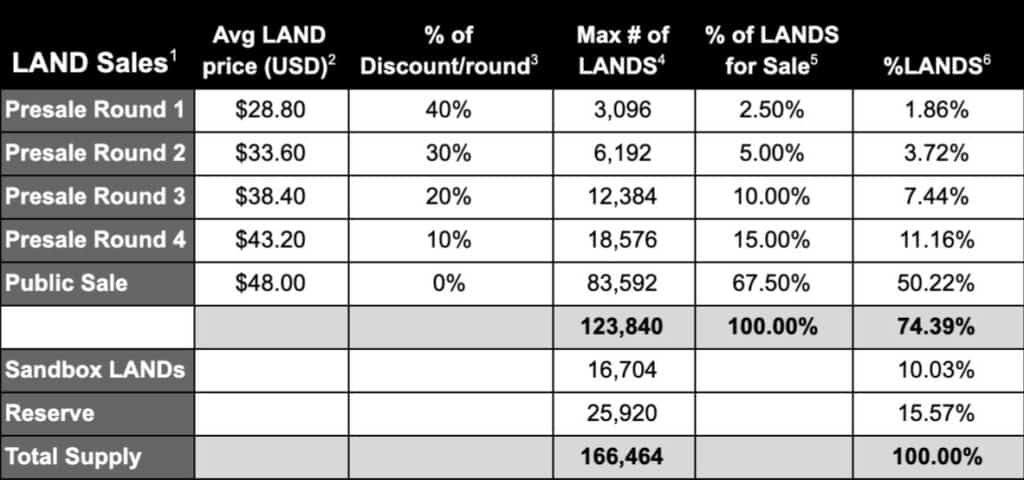 The Sandbox is expected to launch later in 2020, and more information will be revealed in the coming weeks and months. Visit The Sandbox website for more information.