Since it was accepted in Neo Global Development's N3 Early Adoption Program, the game developers have been working fervently and are now finally ready to open the floodgates of TOTHEMOON UNIVERSE that will feature a truly harmonious community with limitless potential.
Bonafide Cryptonauts who are willing to take a giant leap for mankind, venture to the dark side of the moon, and emerge enlightened are in for a real treat that is out of this world because they can collect and hold character NFTs to receive item NFTs and TTM Token airdrops during the first Moon Cycle.
Early adopters who have shown their support for the game since its inception can sell, auction, and trade their precious NFT on the exclusive TTM marketplace.
Furthermore, they can also purchase moon plots, stake their assets and build infrastructures with a Moon Team so that they can earn even more TTM tokens in the long run.
Aside from enjoying different types of play-to earn mini games in The Village like racing, adventure, survival and strategy wherein they can collect rewards whenever they meet objectives, a Cryptonaut must also accumulate Explore, Research and Community points in order for them to get a Moon Creature of their choice, earn its respect and become a legitimate Moon Trainer.
There are a total of 8 Phases of the Moon and each subsequent phase after the first moon phase will bring with it new, extraterrestrial Moon Babies, a fresh batch of Moon Creatures, special NFT assets as well as additional Cryptonauts and Moon Trainers making their first landing on the moon.
When the Moon Babies finally deem the new Cryptonauts worthy to stay and govern their side of the moon, they must abide by the Moon Code of taking care of the Moon Creatures, exploring the moon, researching the moon and helping build the community. With so many things to do that offer limitless possibilities, it is time for hardcore players and investors alike to board this rocket ship TOTHEMOON and go on a celestial adventure where they can play-to-earn and have a grand time with new friends.
Check out "TOTHEMOON Universe" explained in some cool infographics.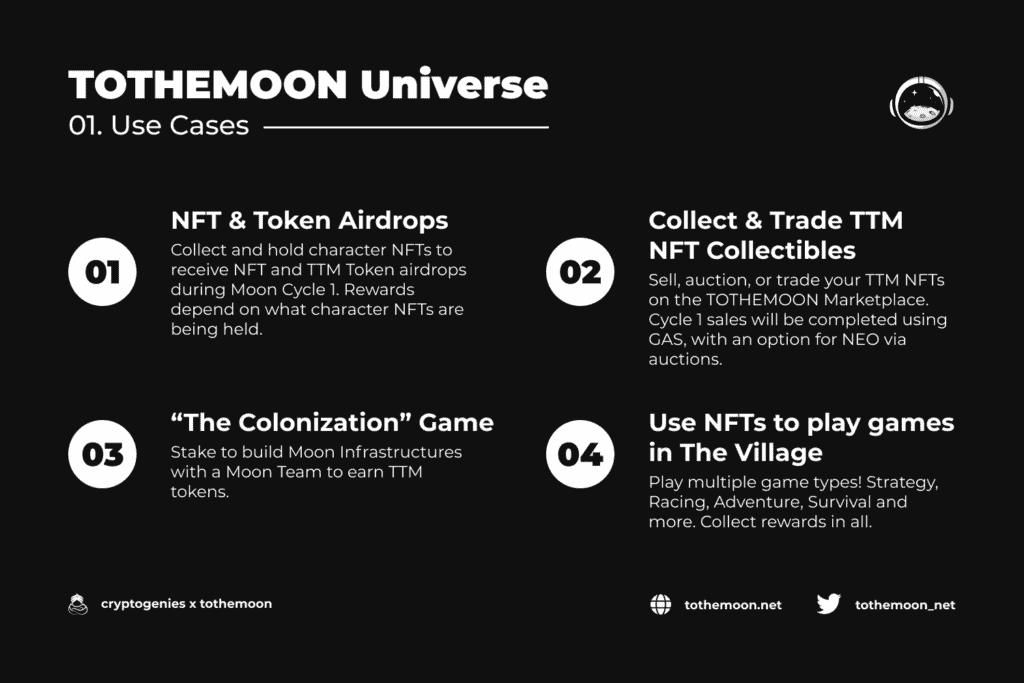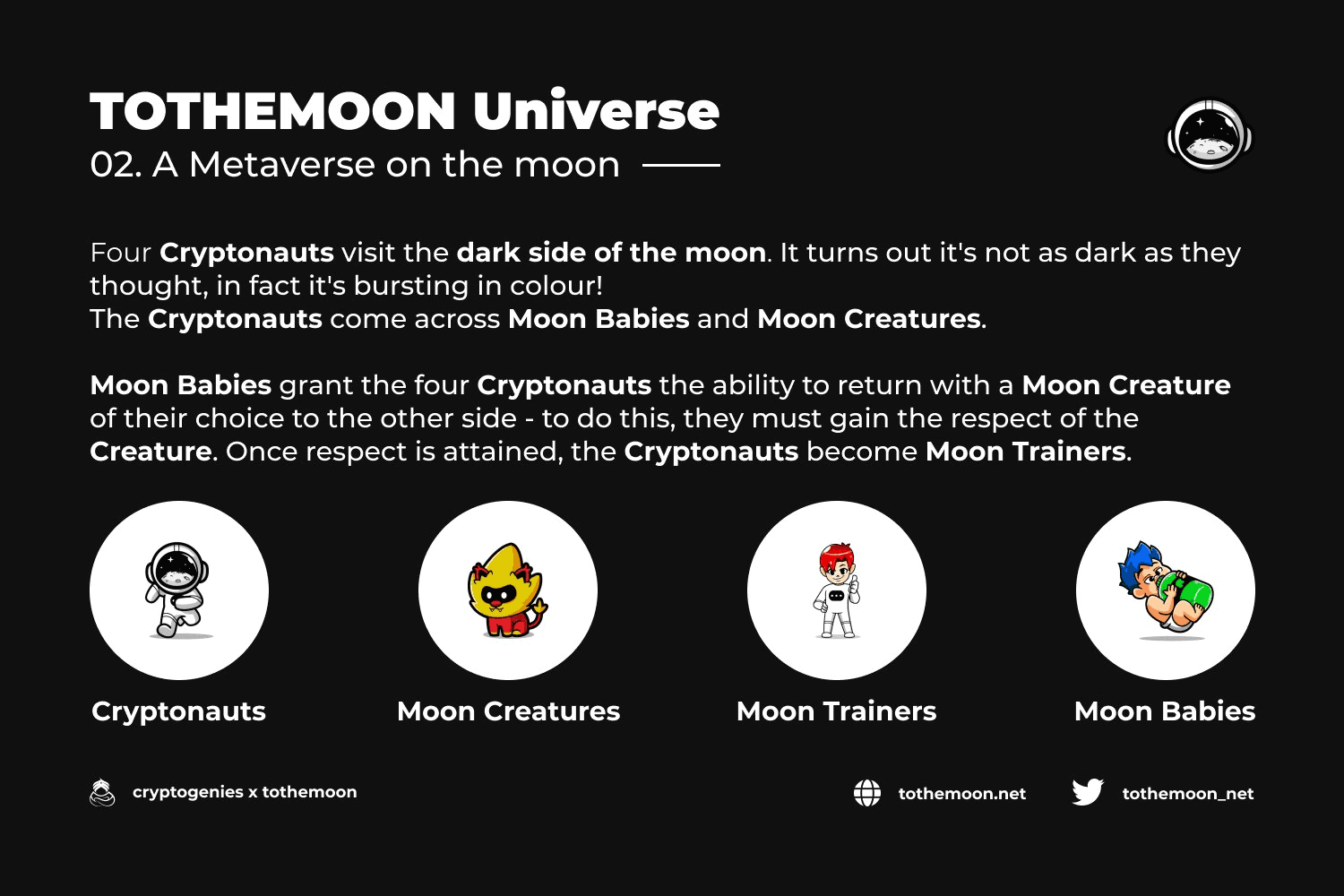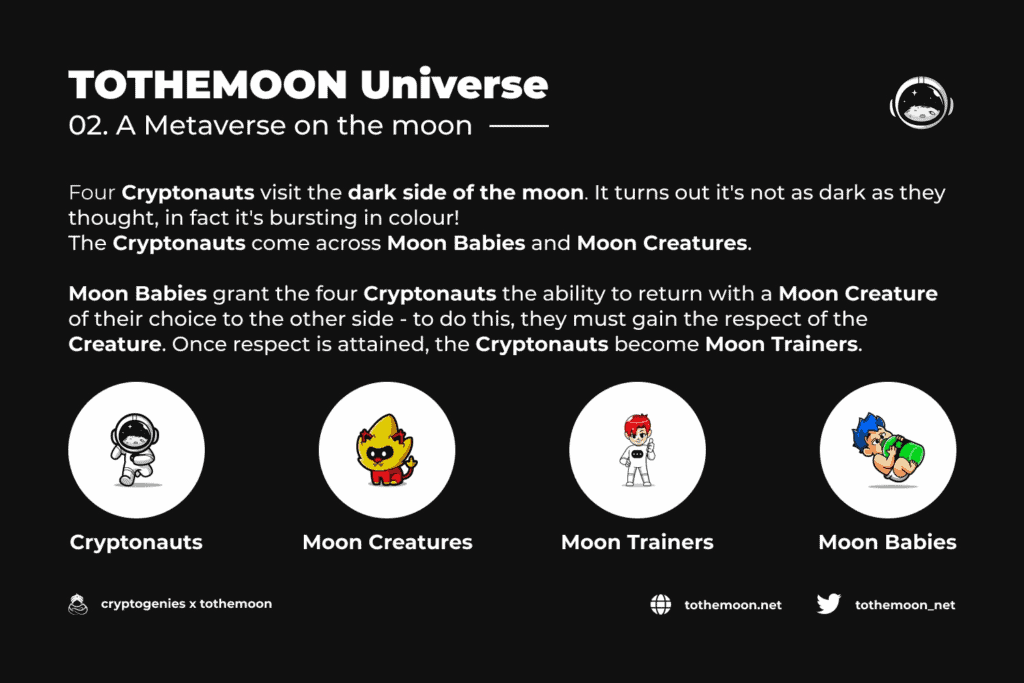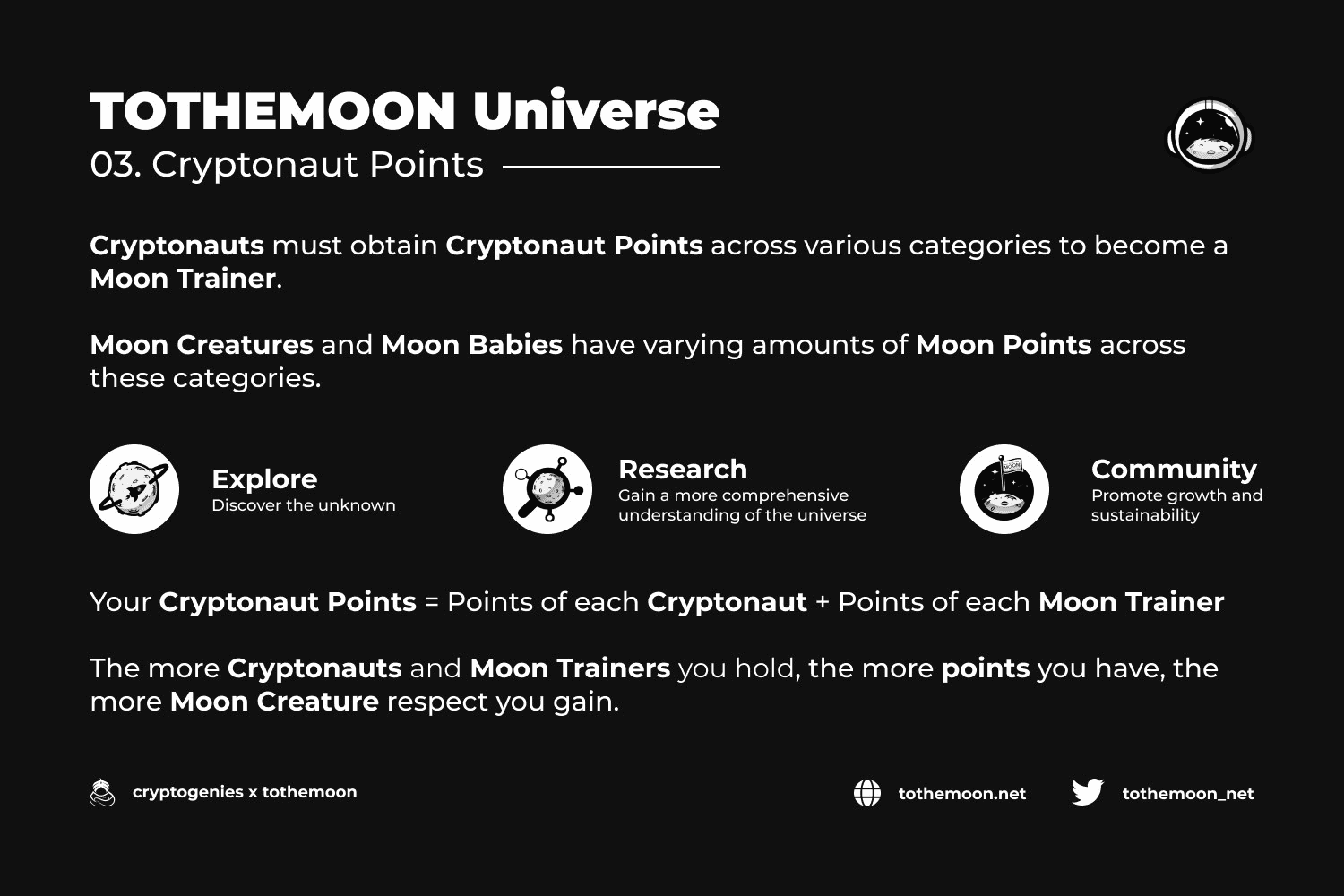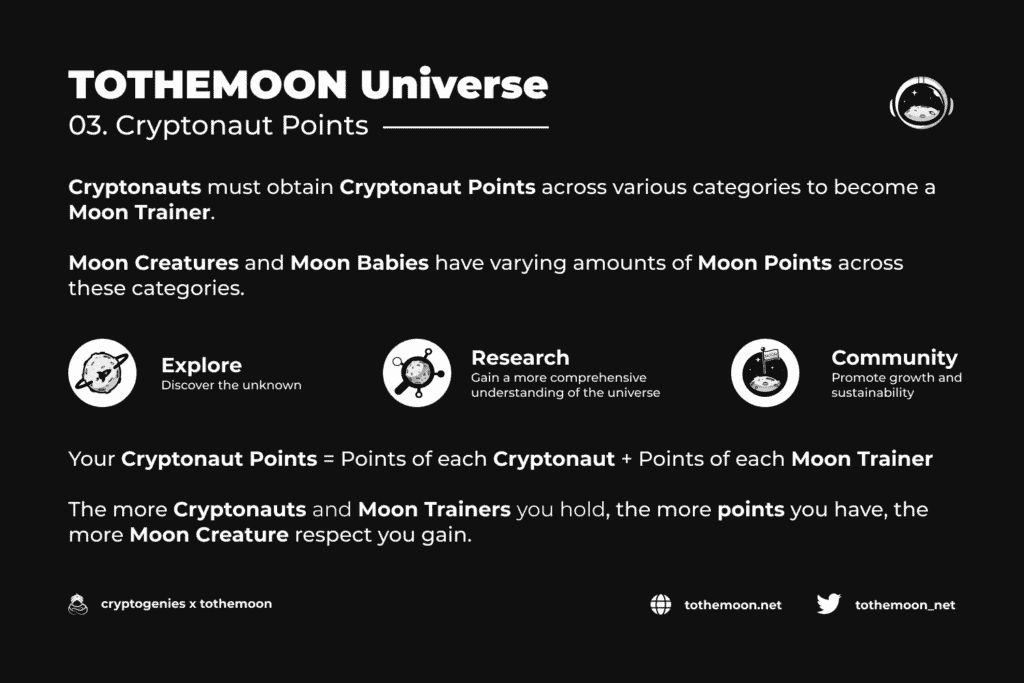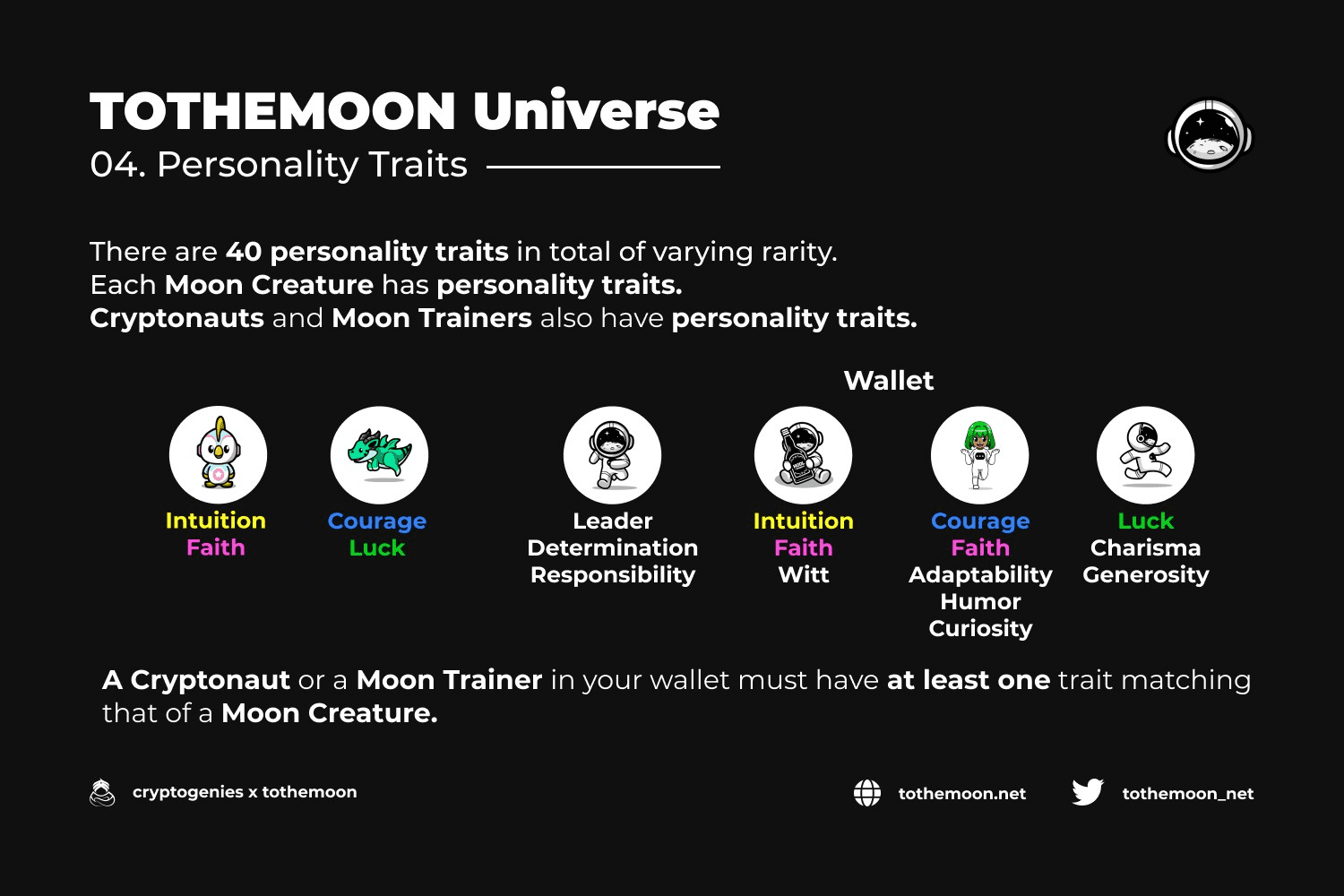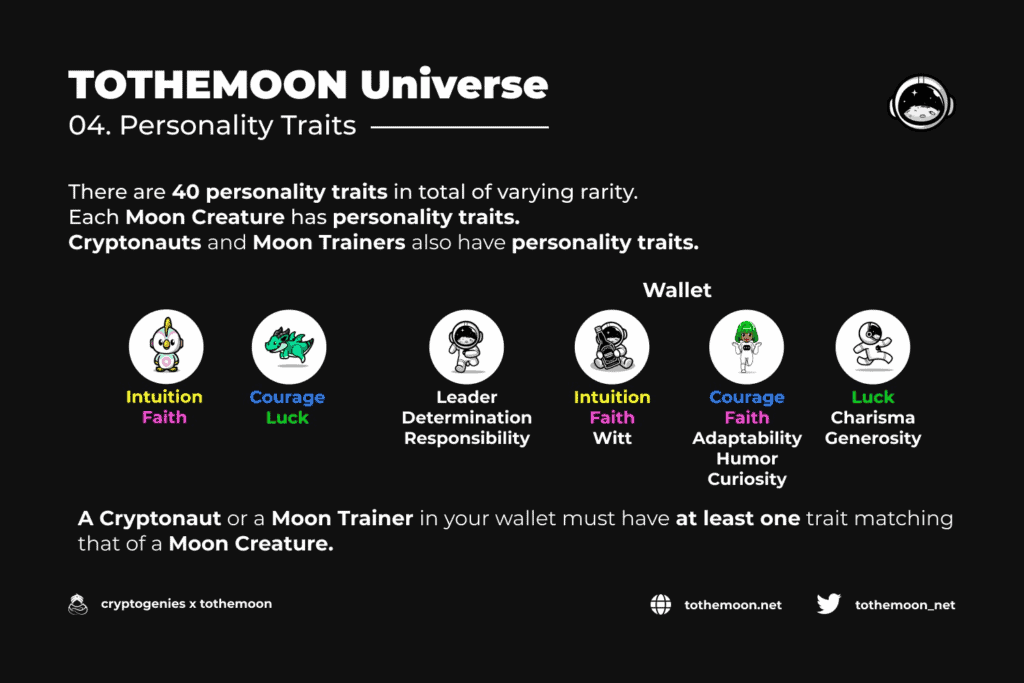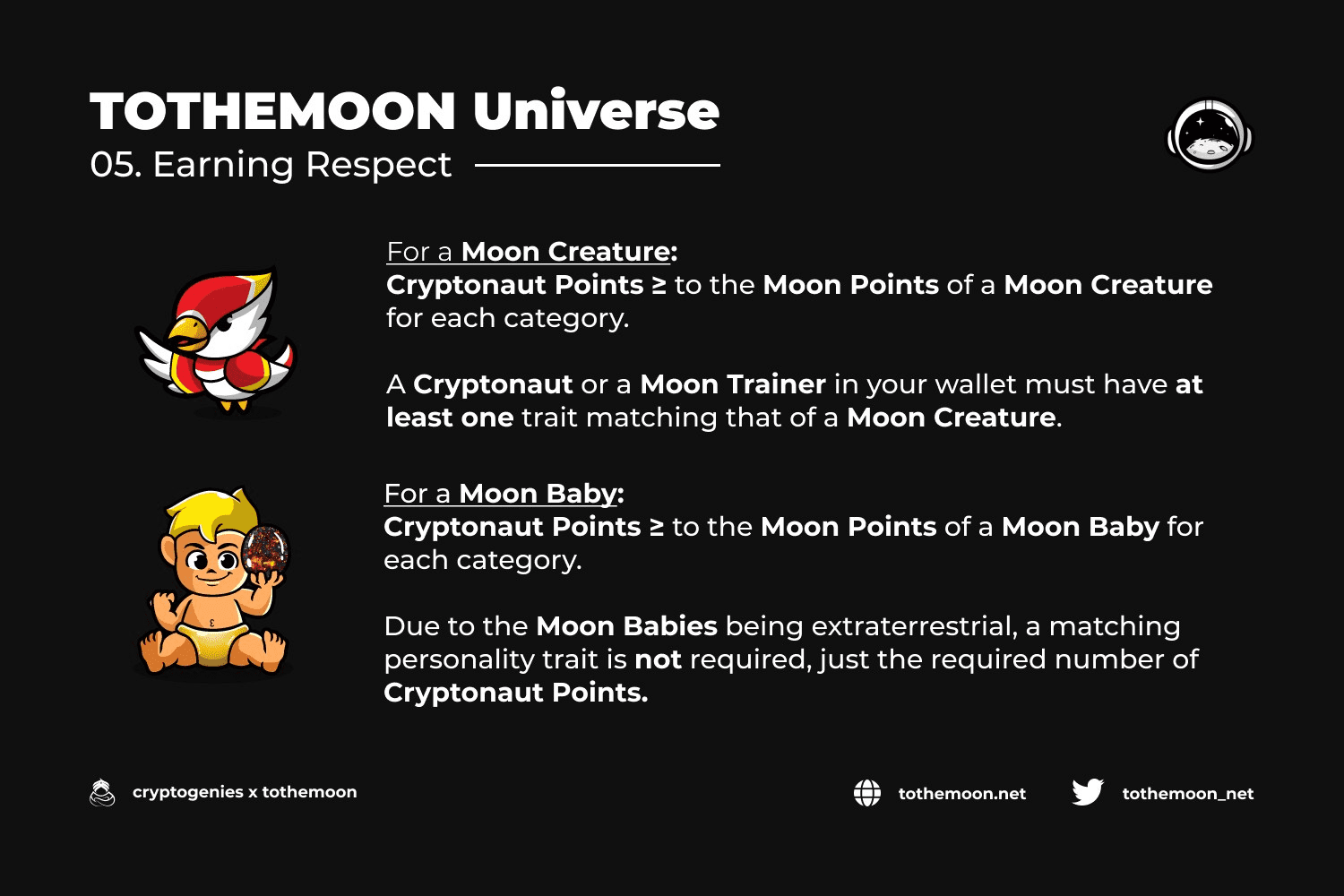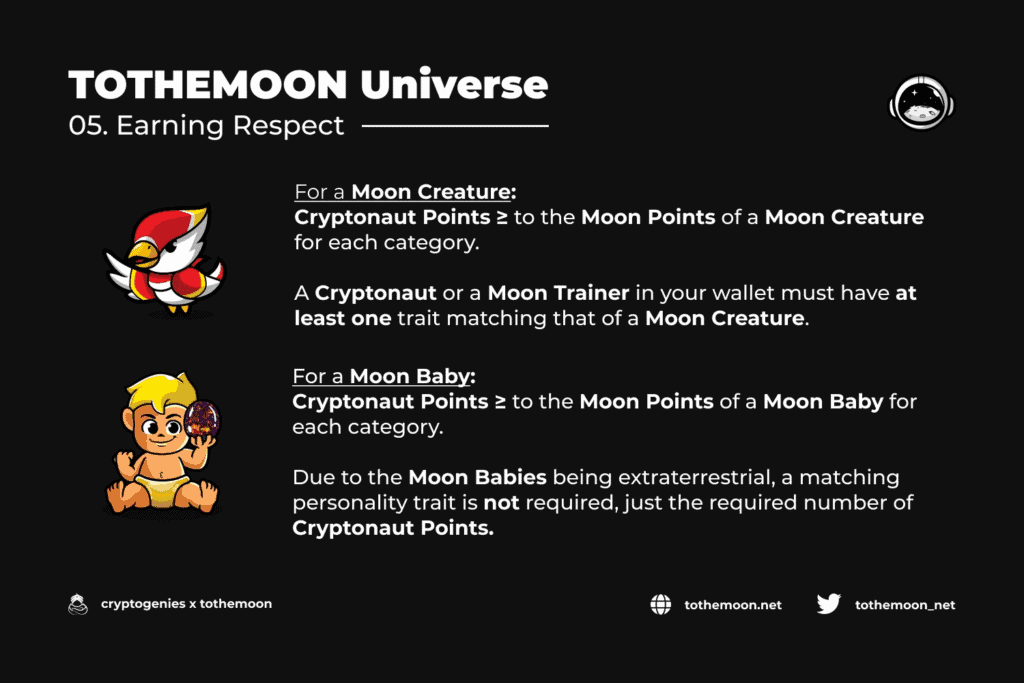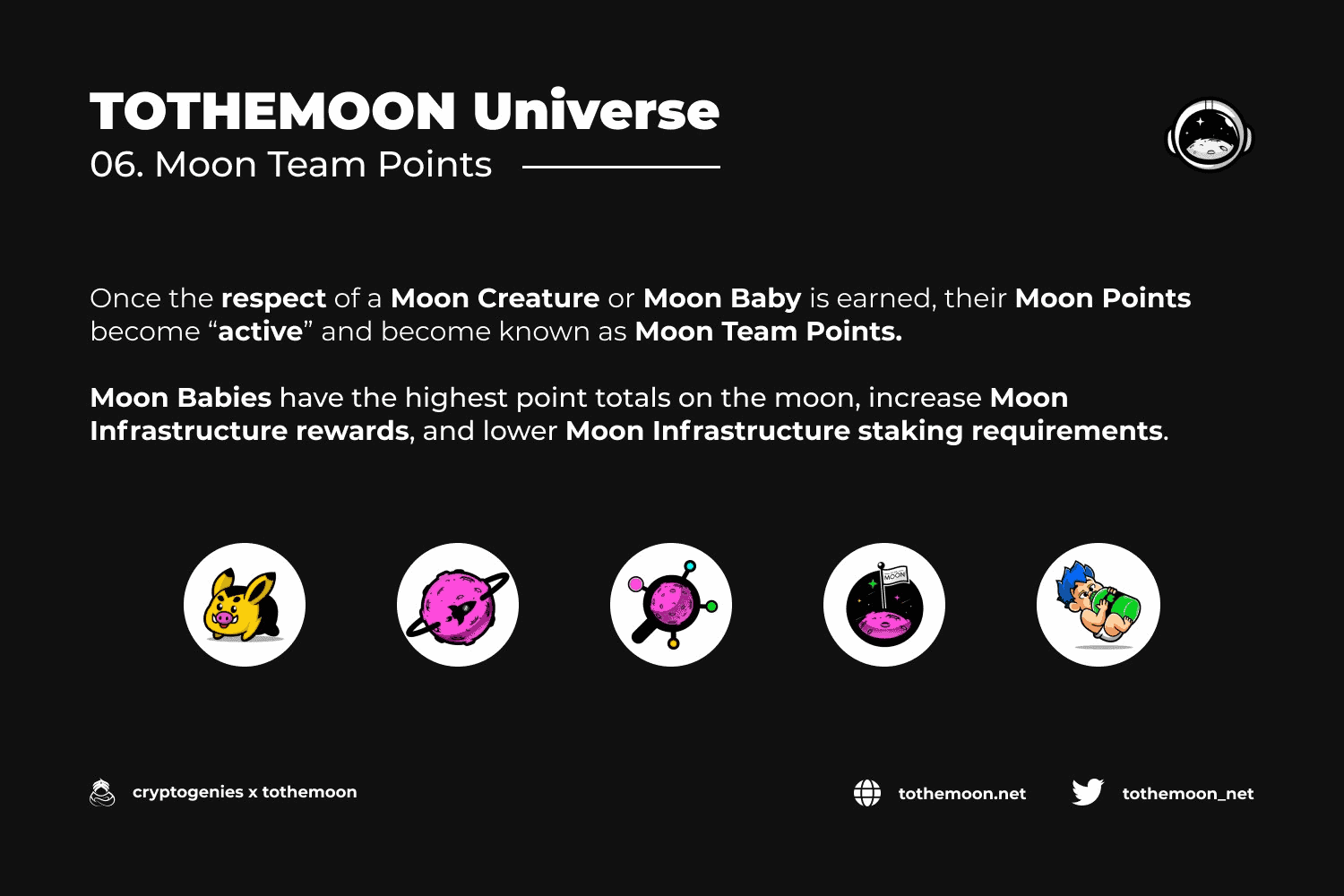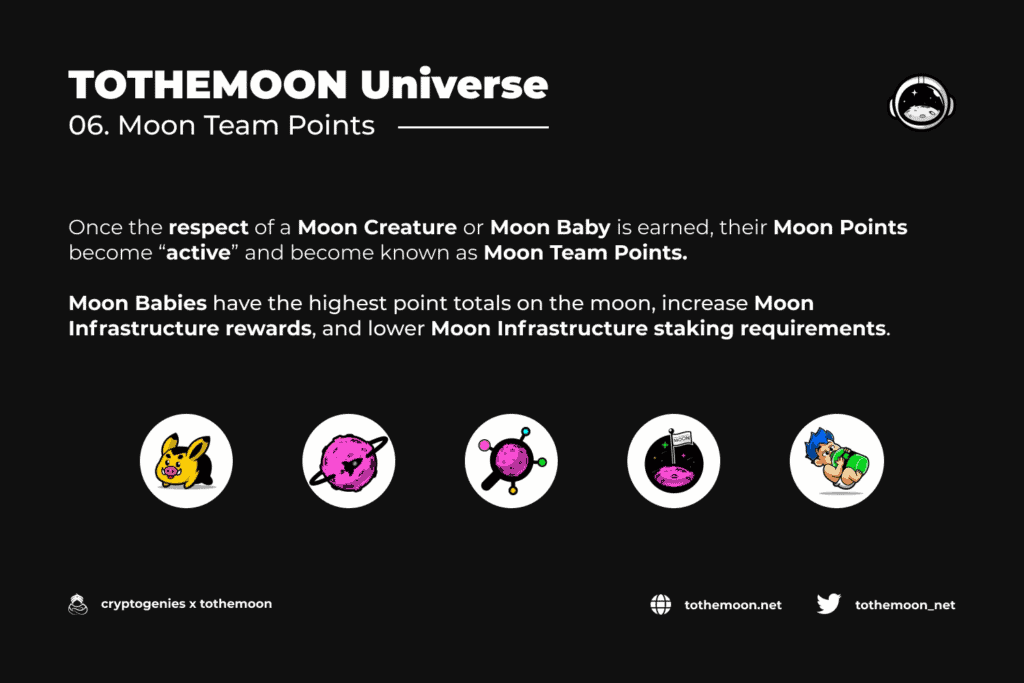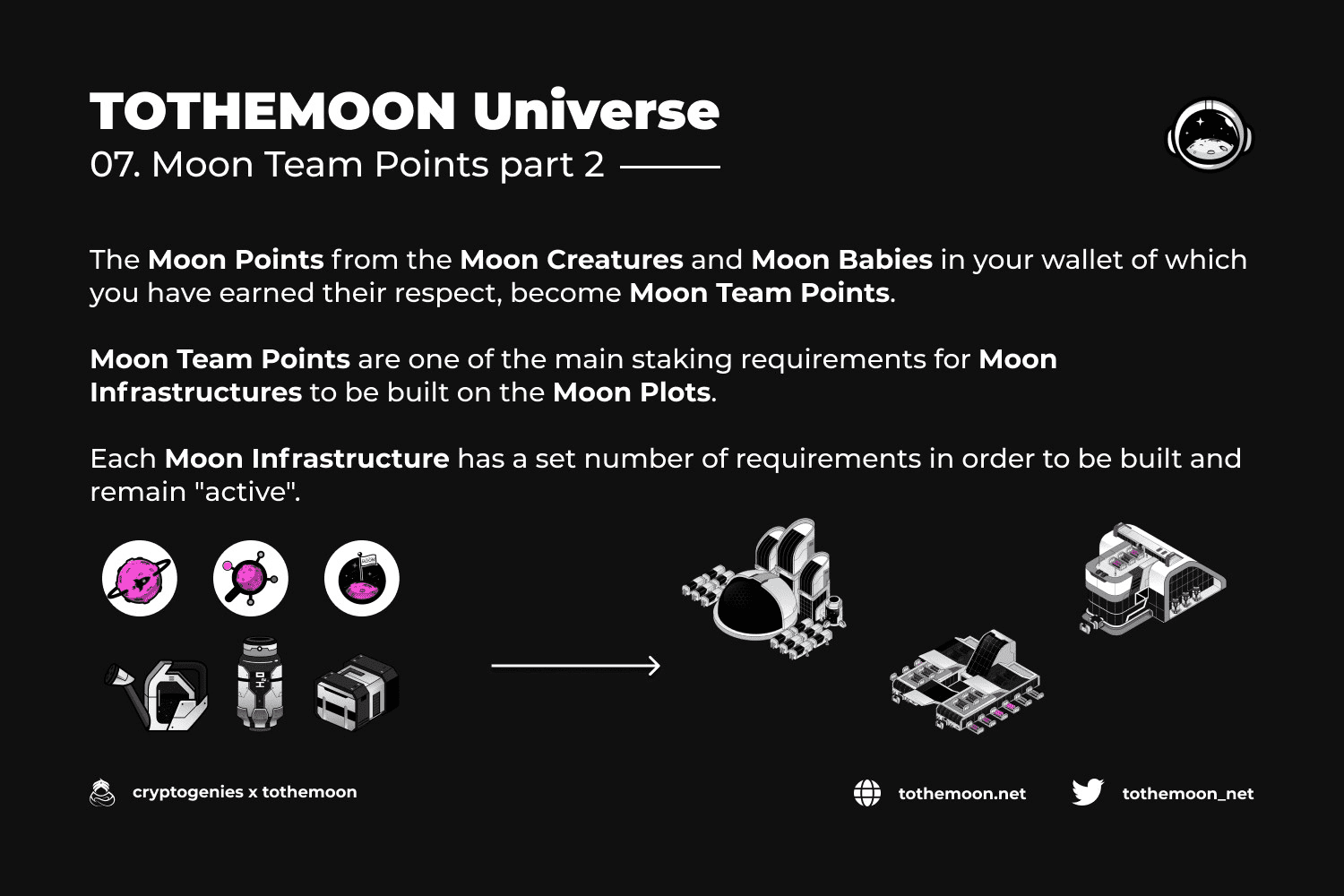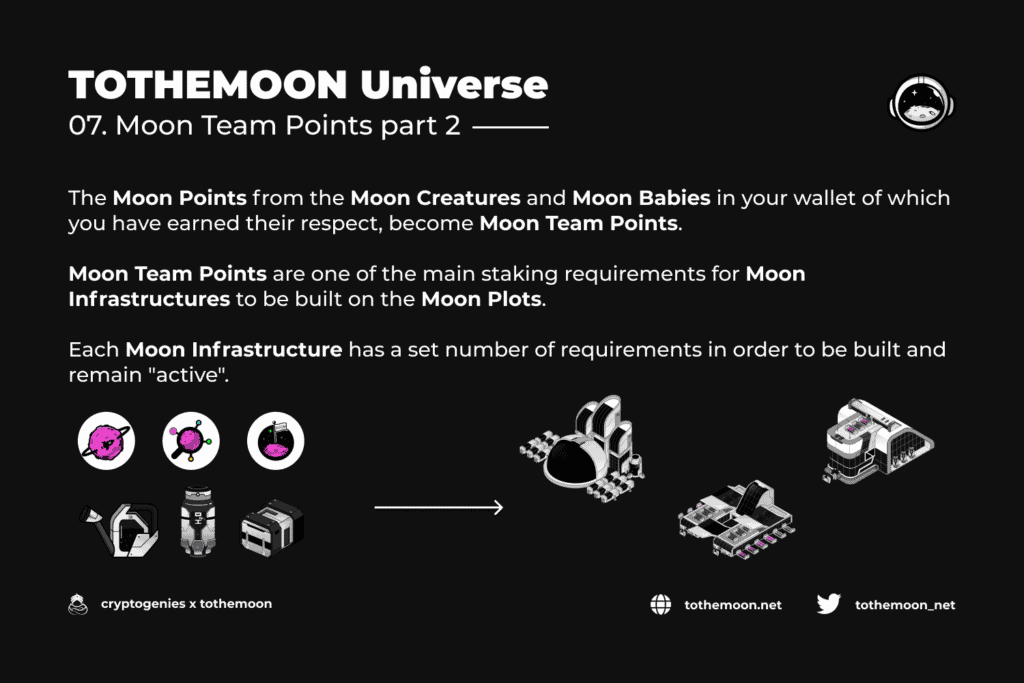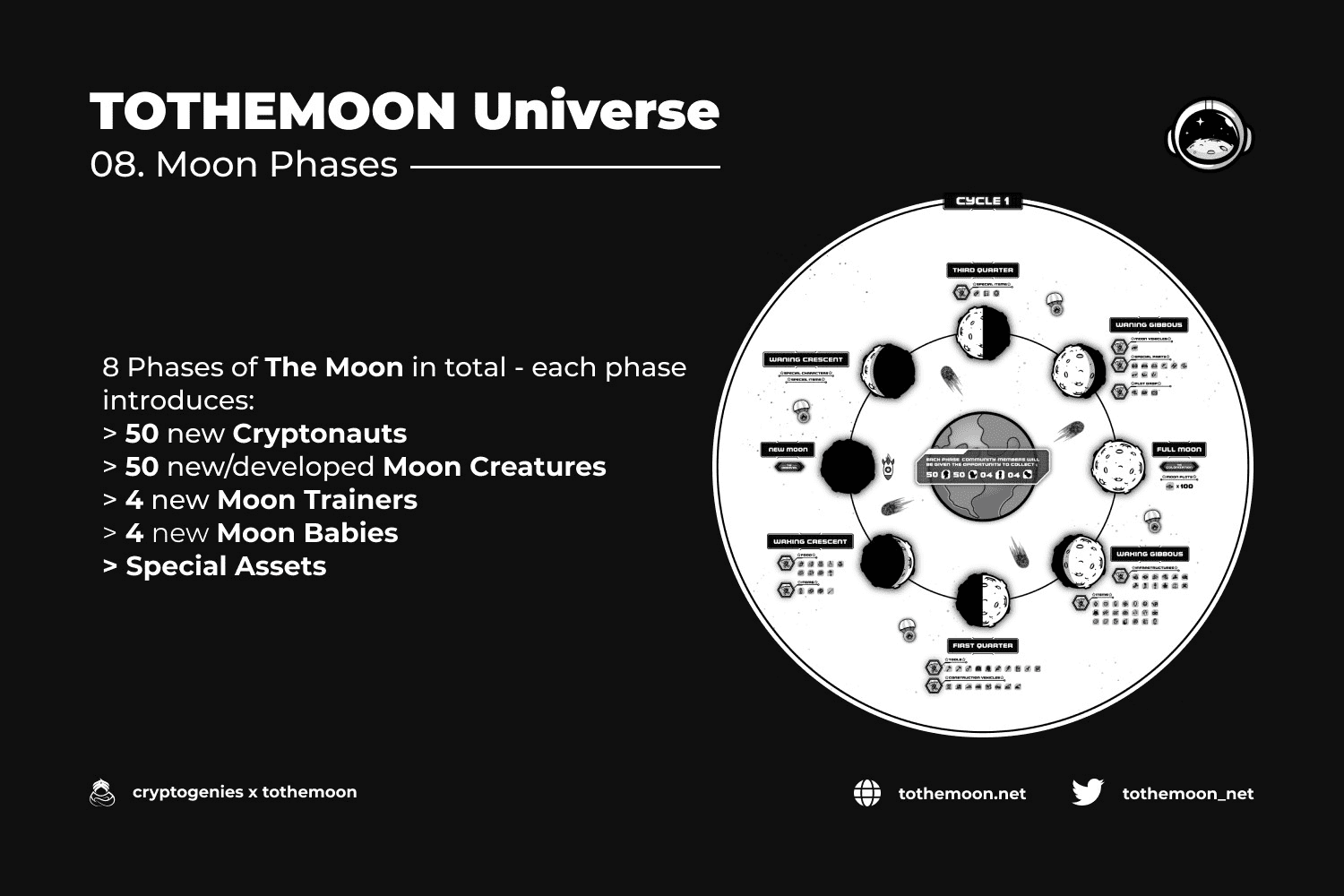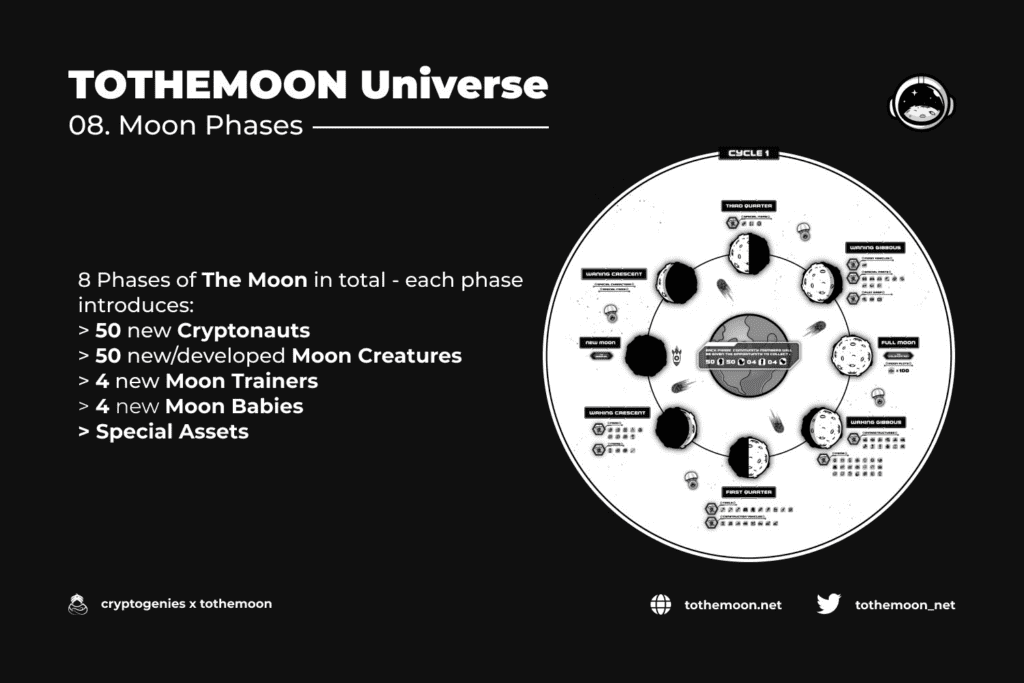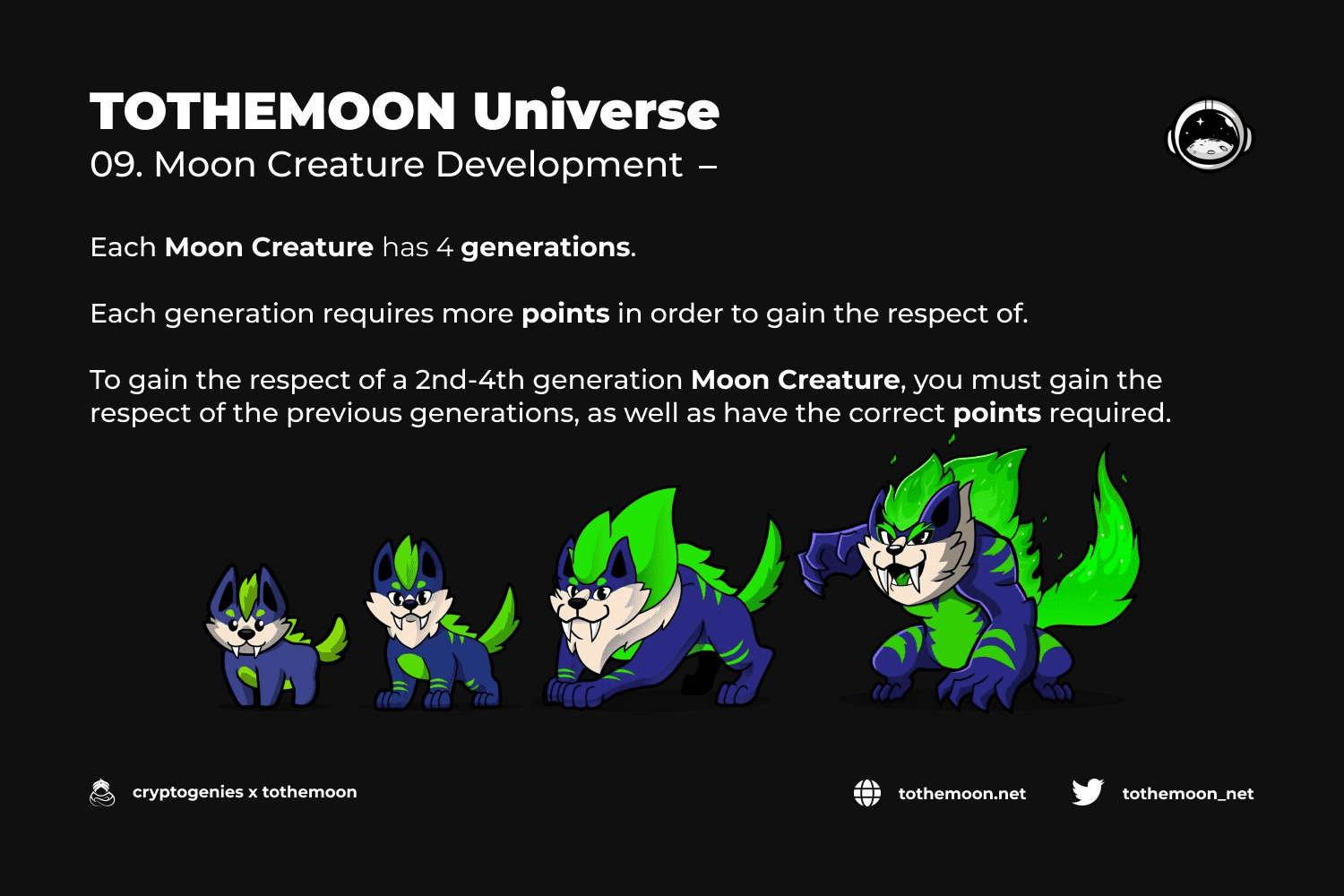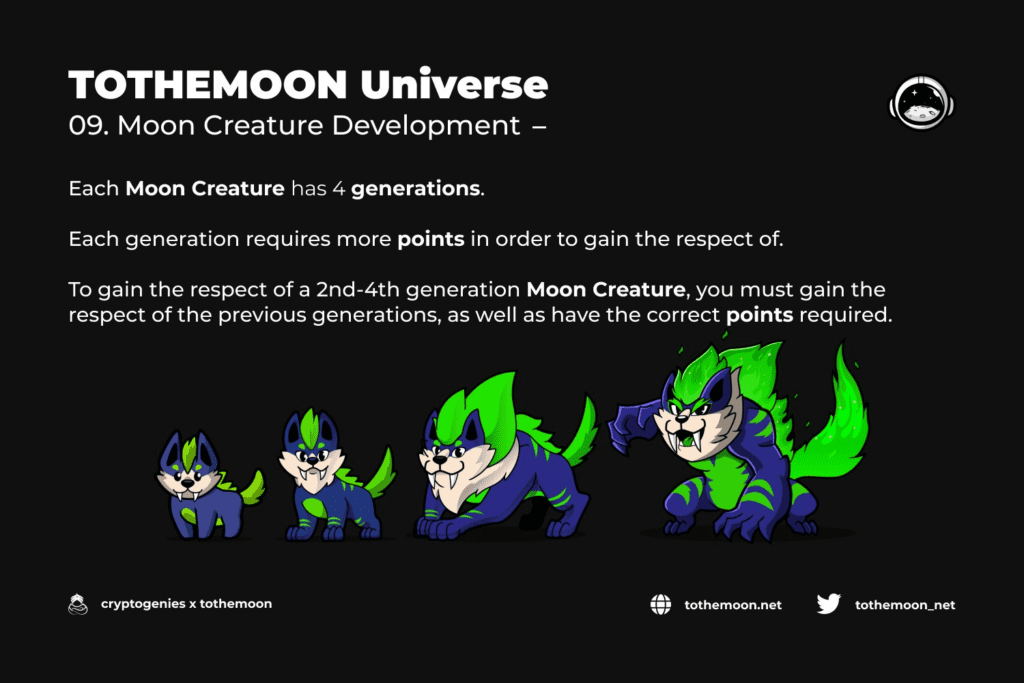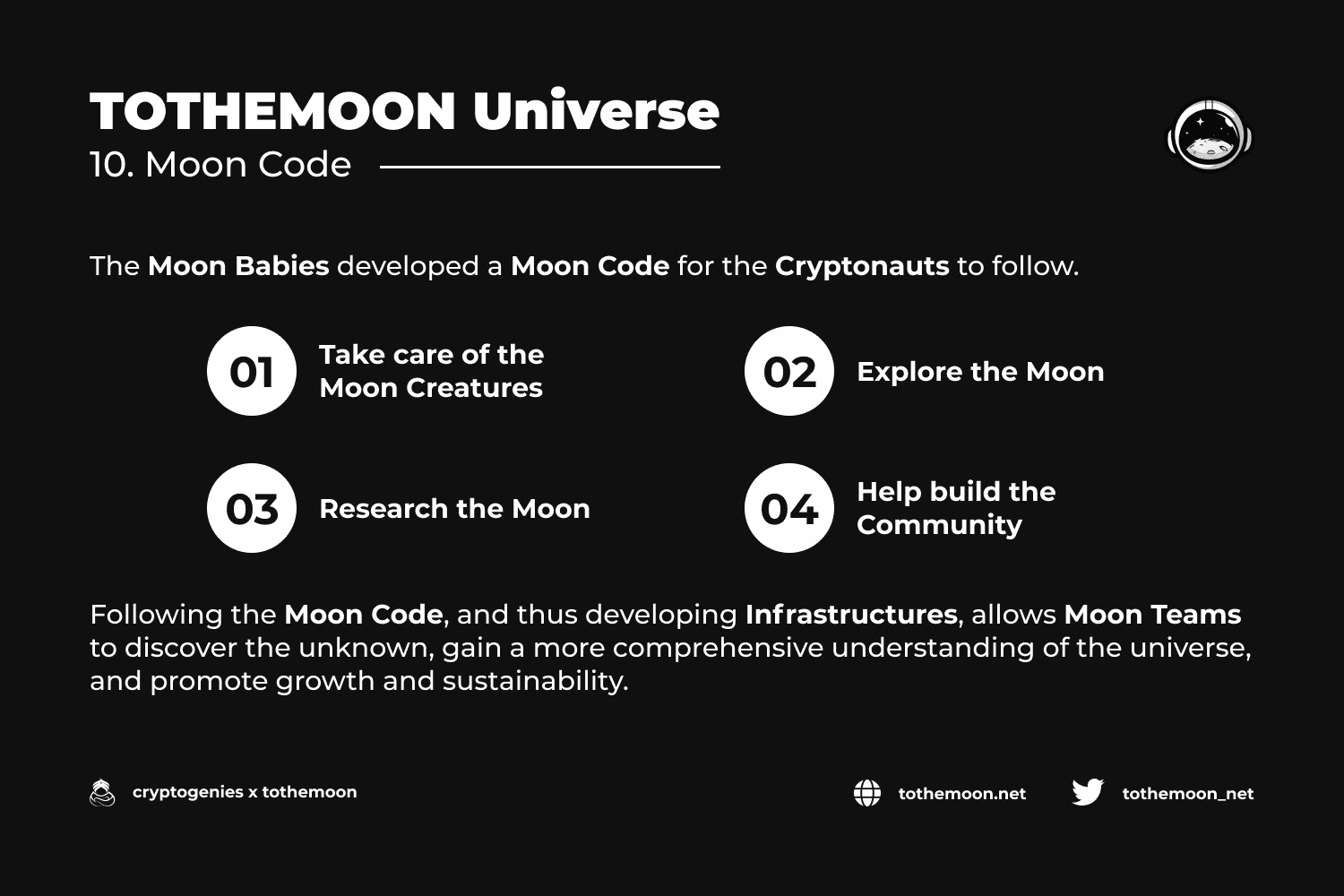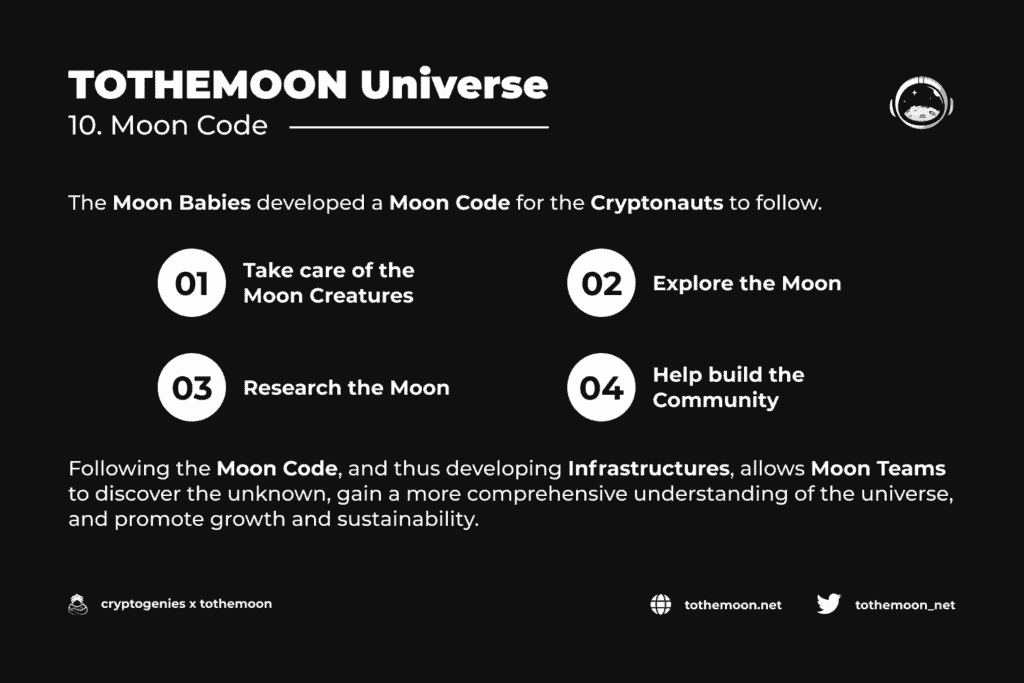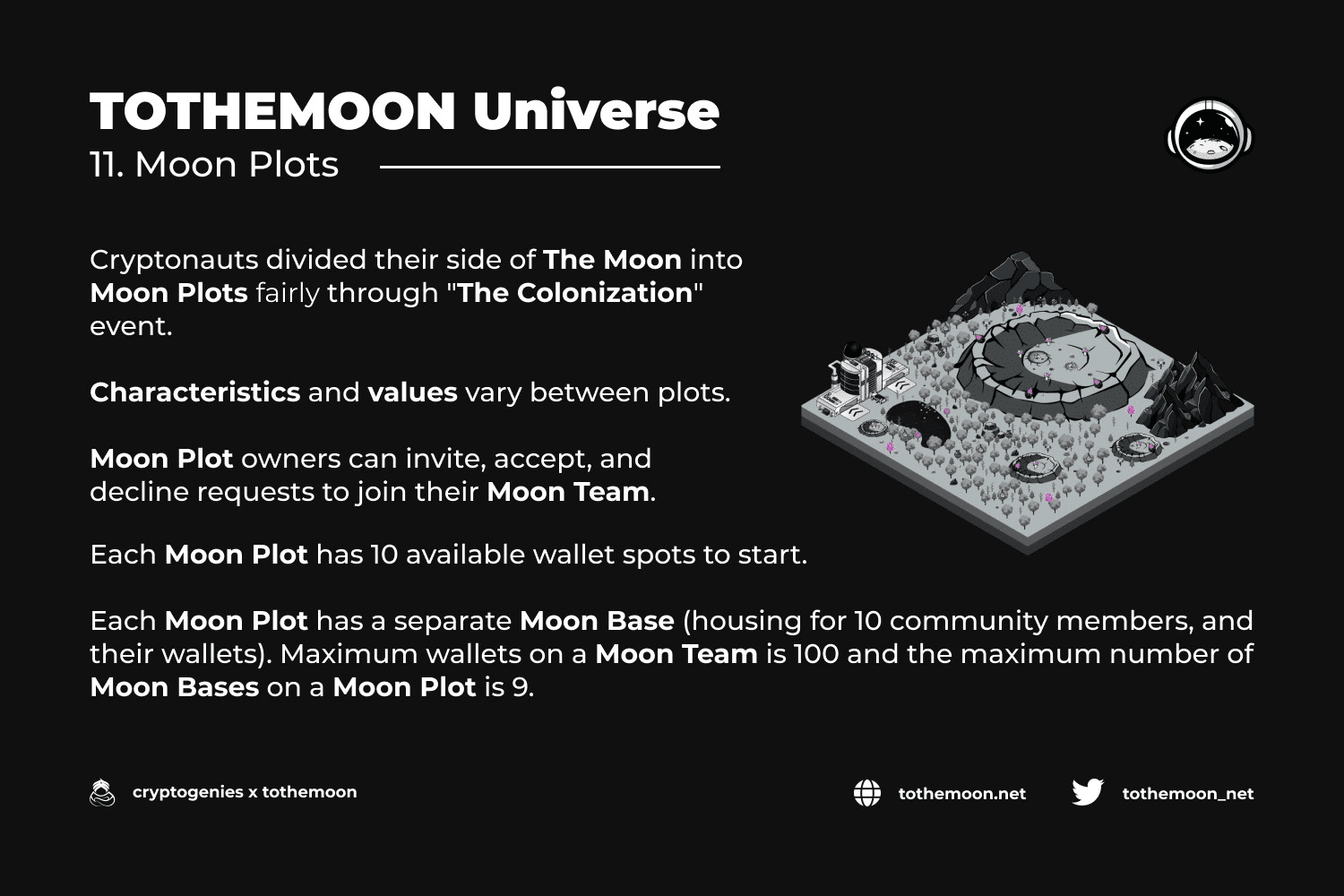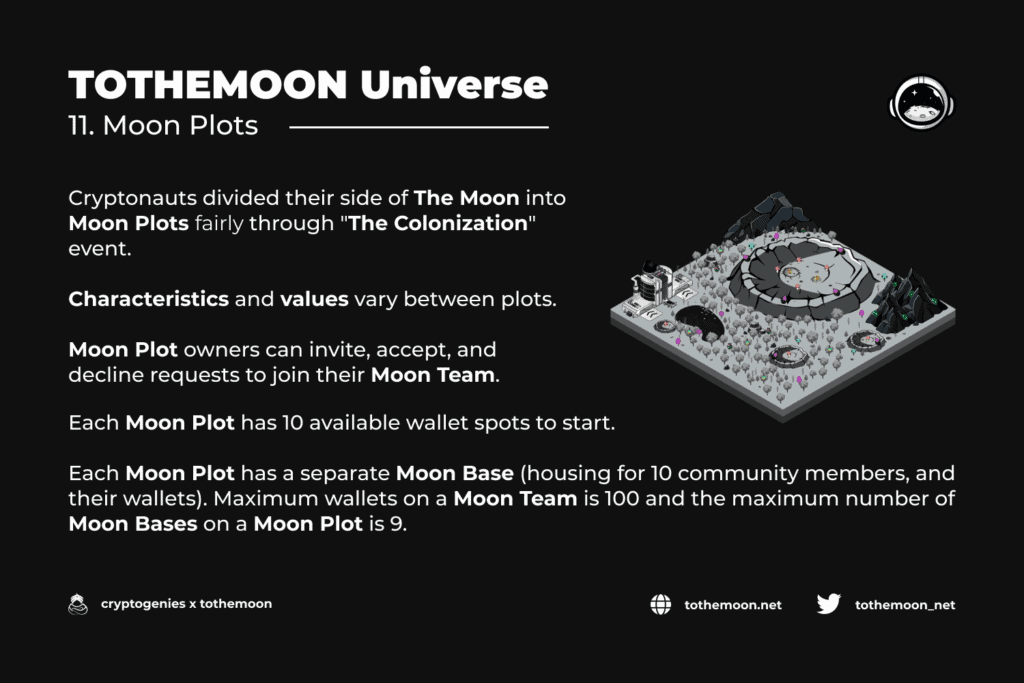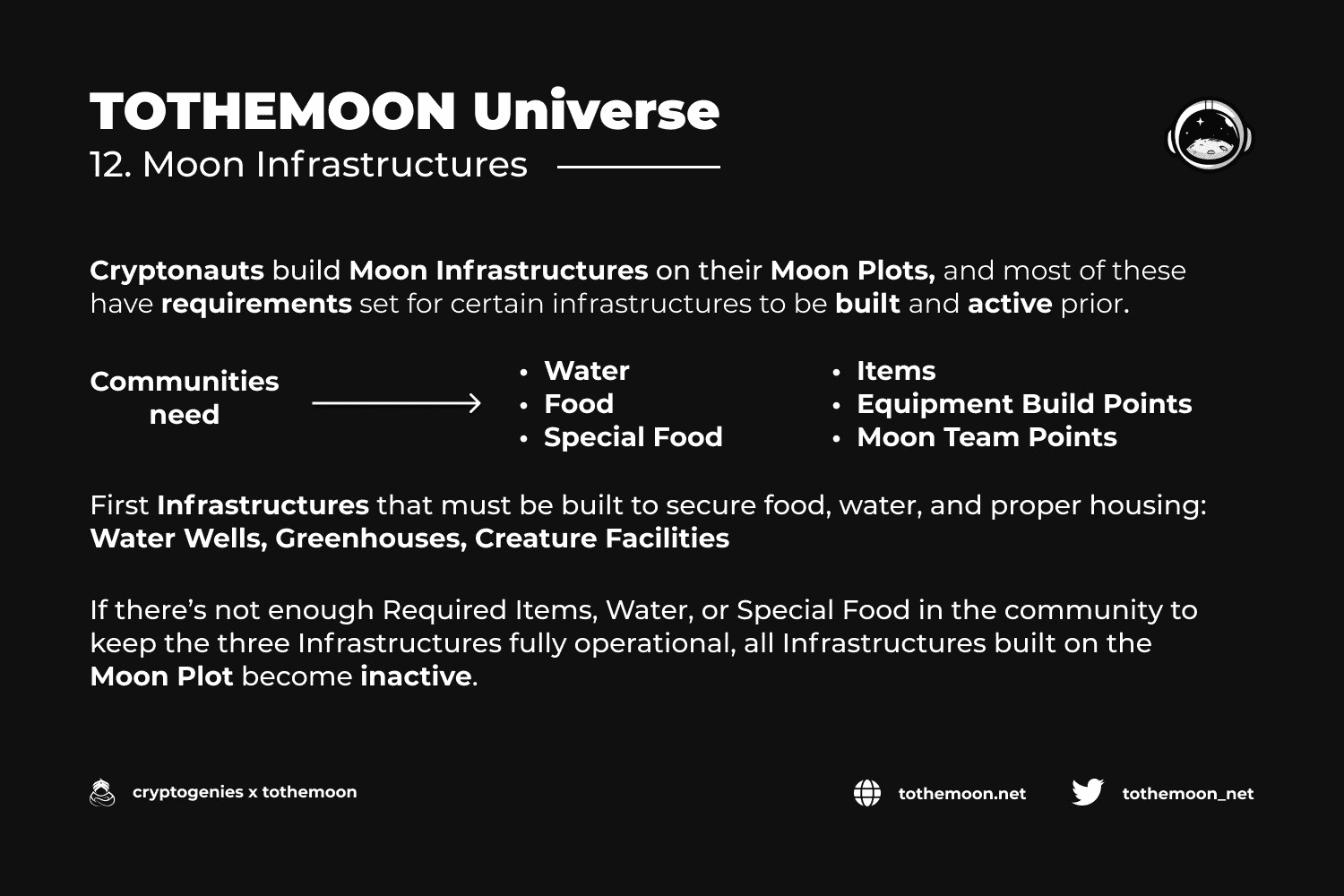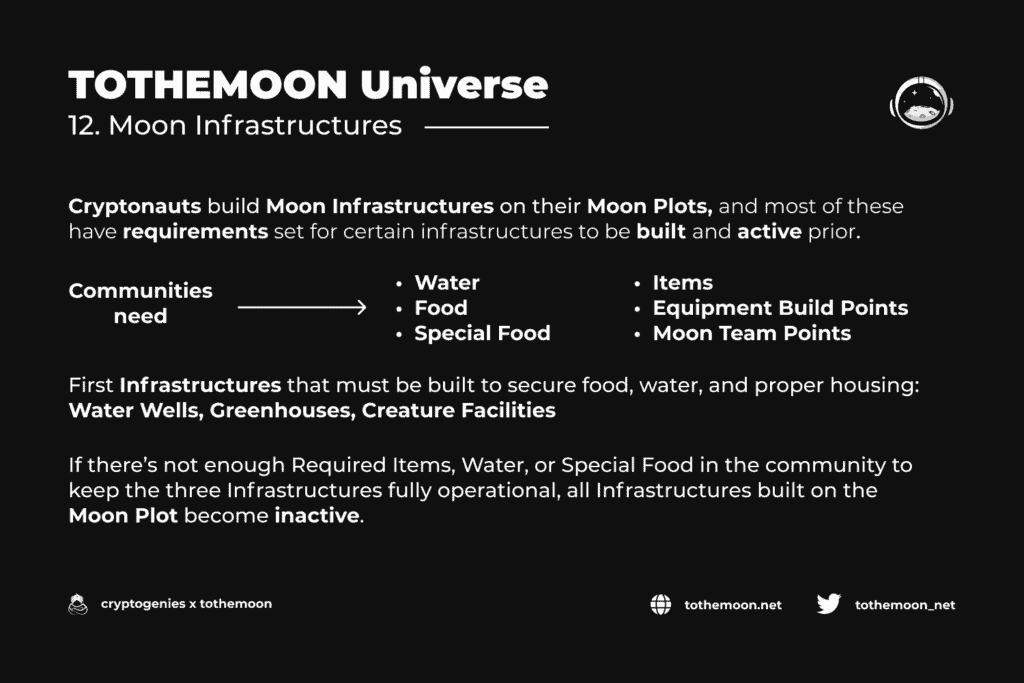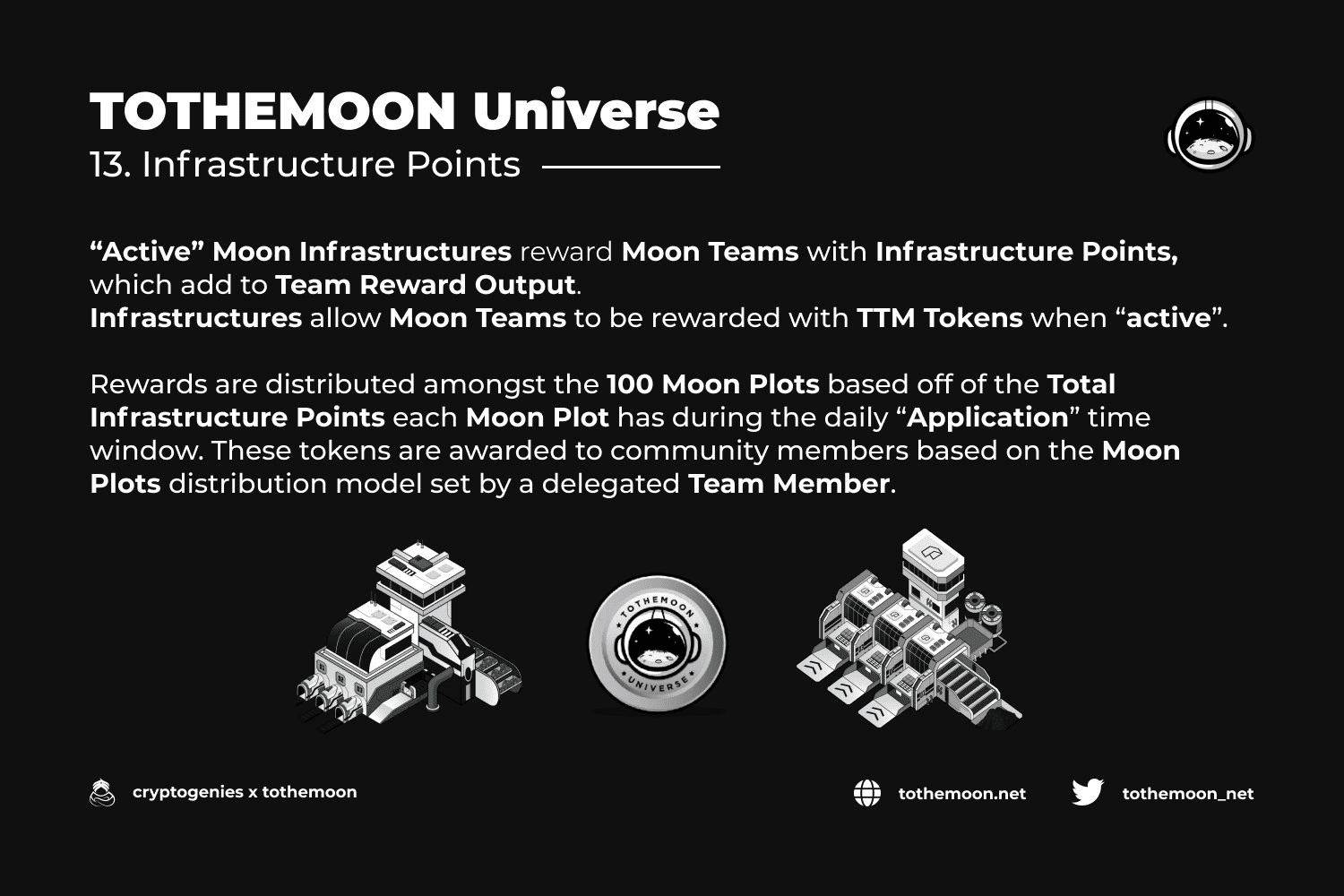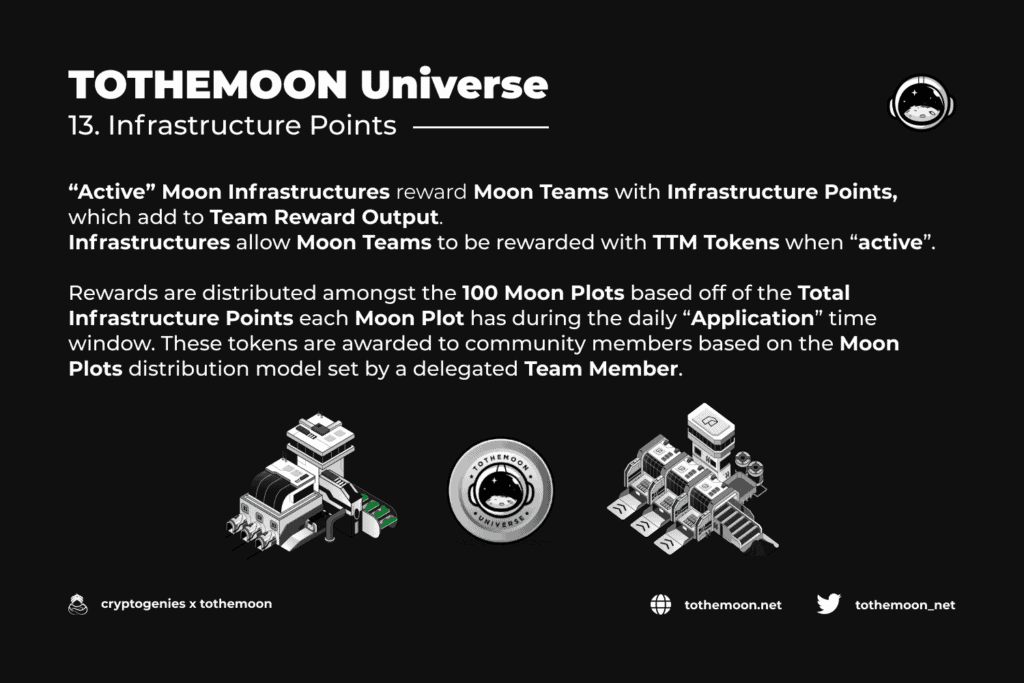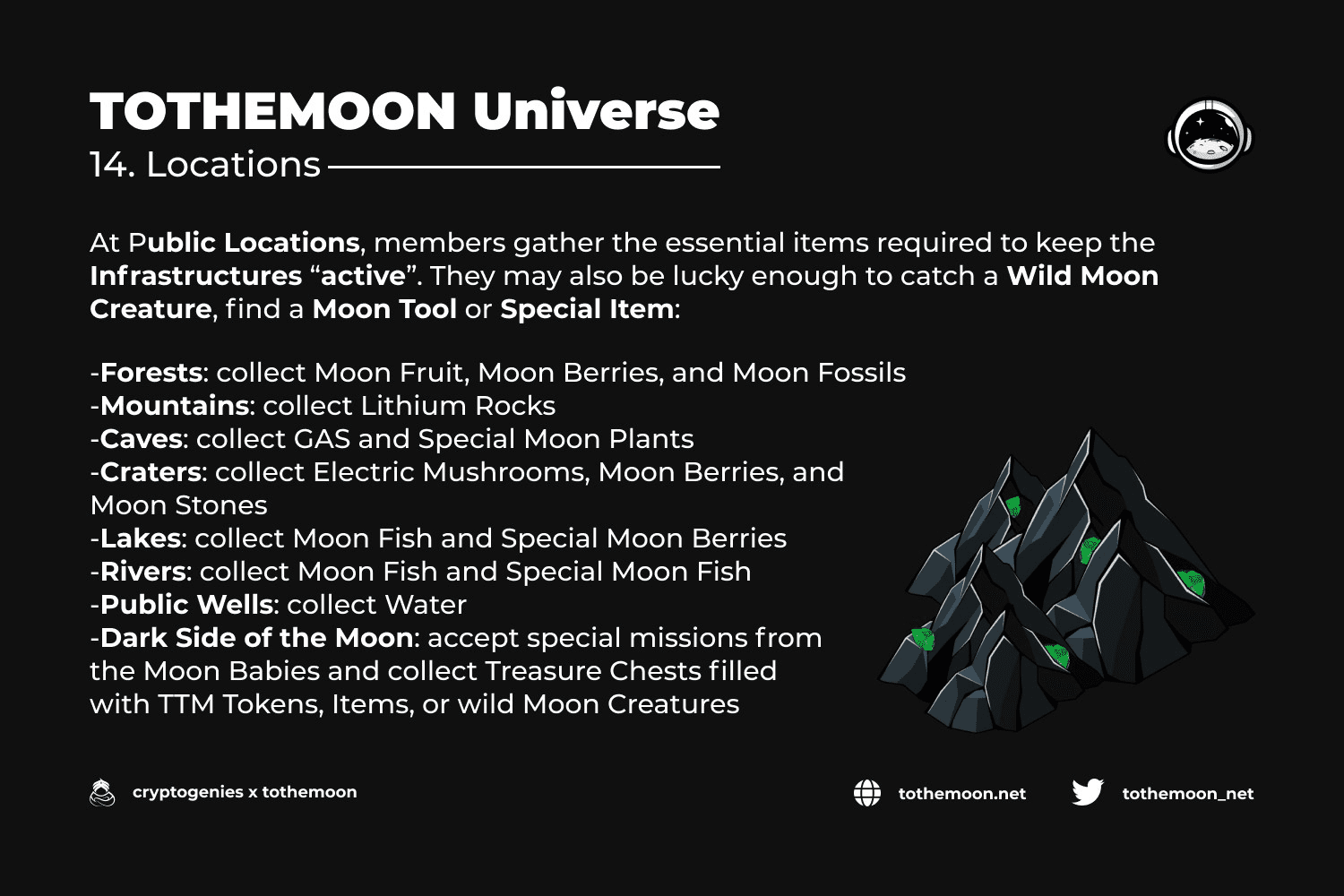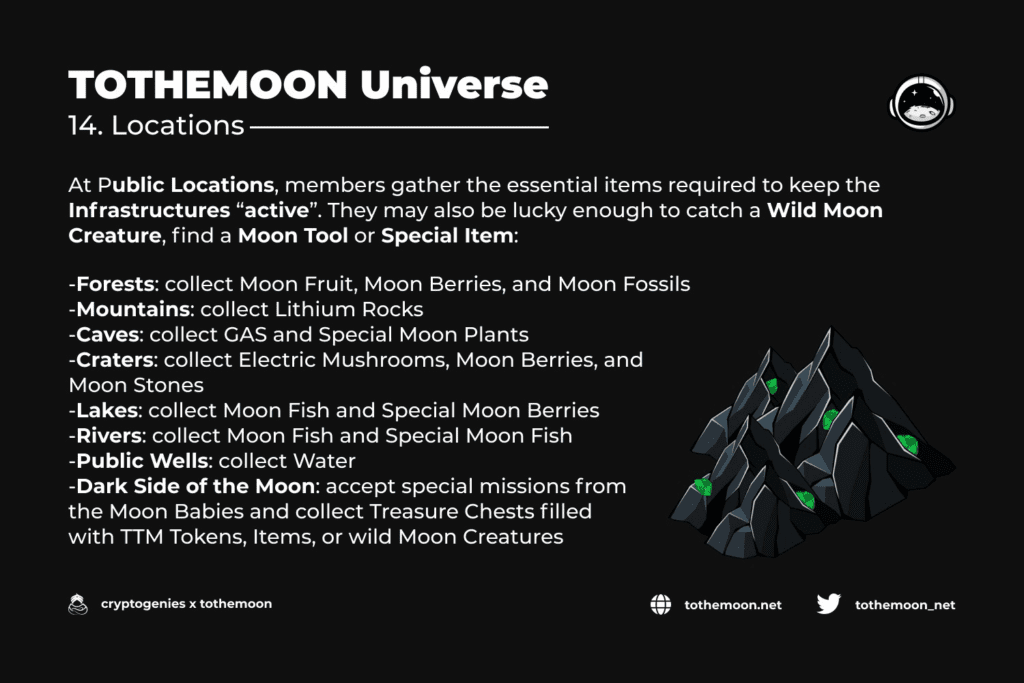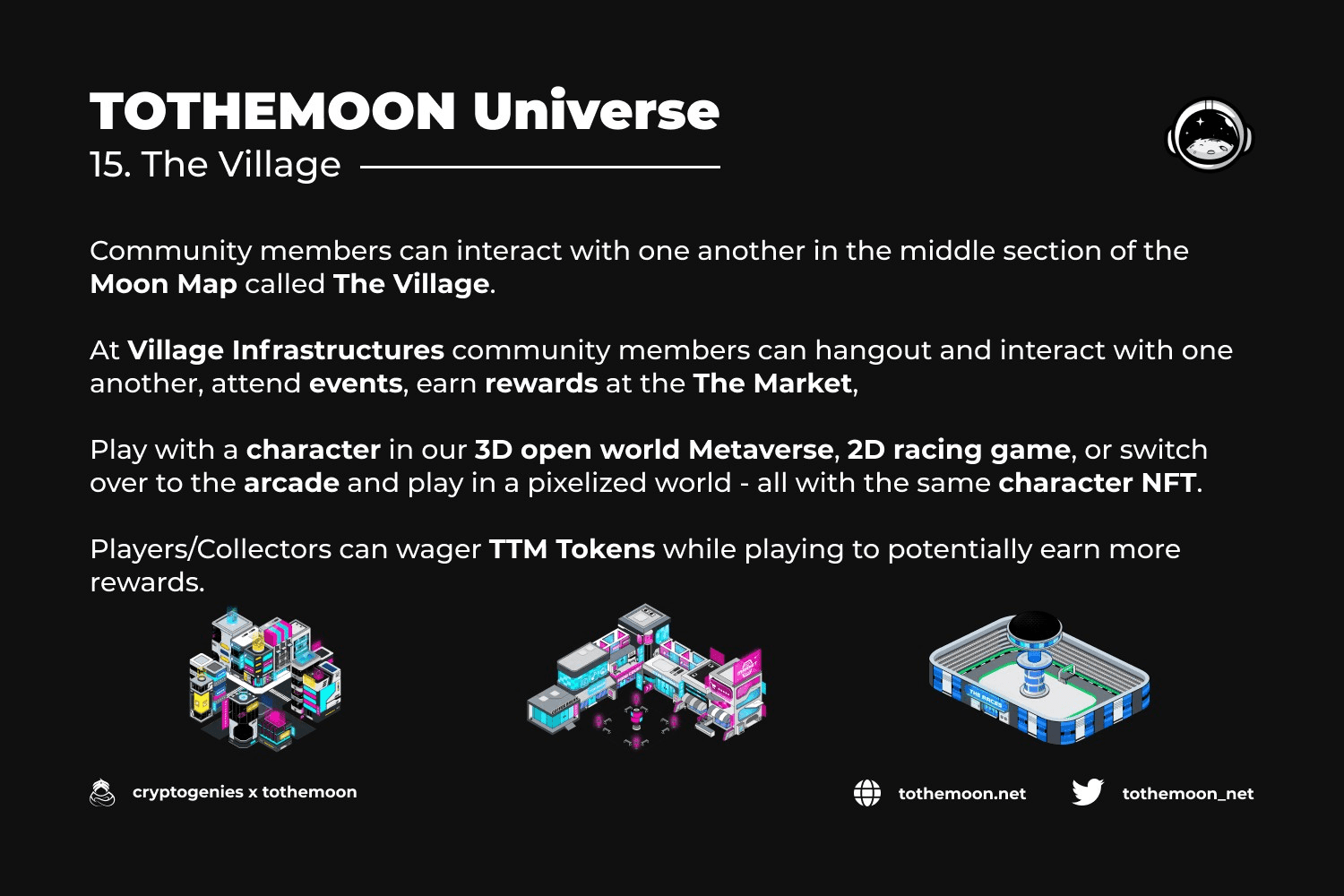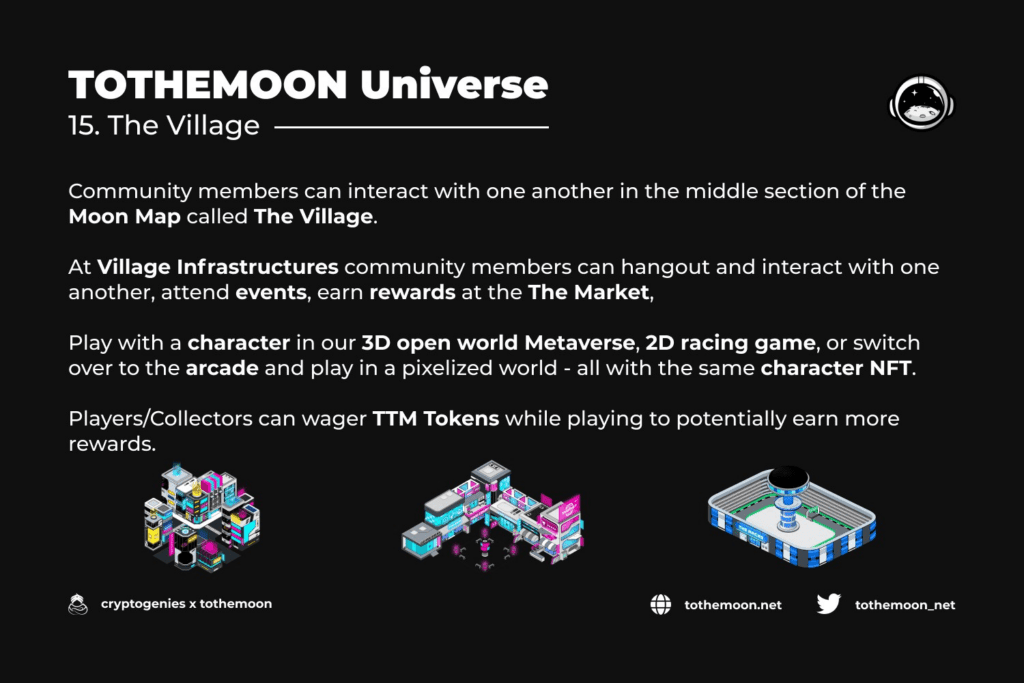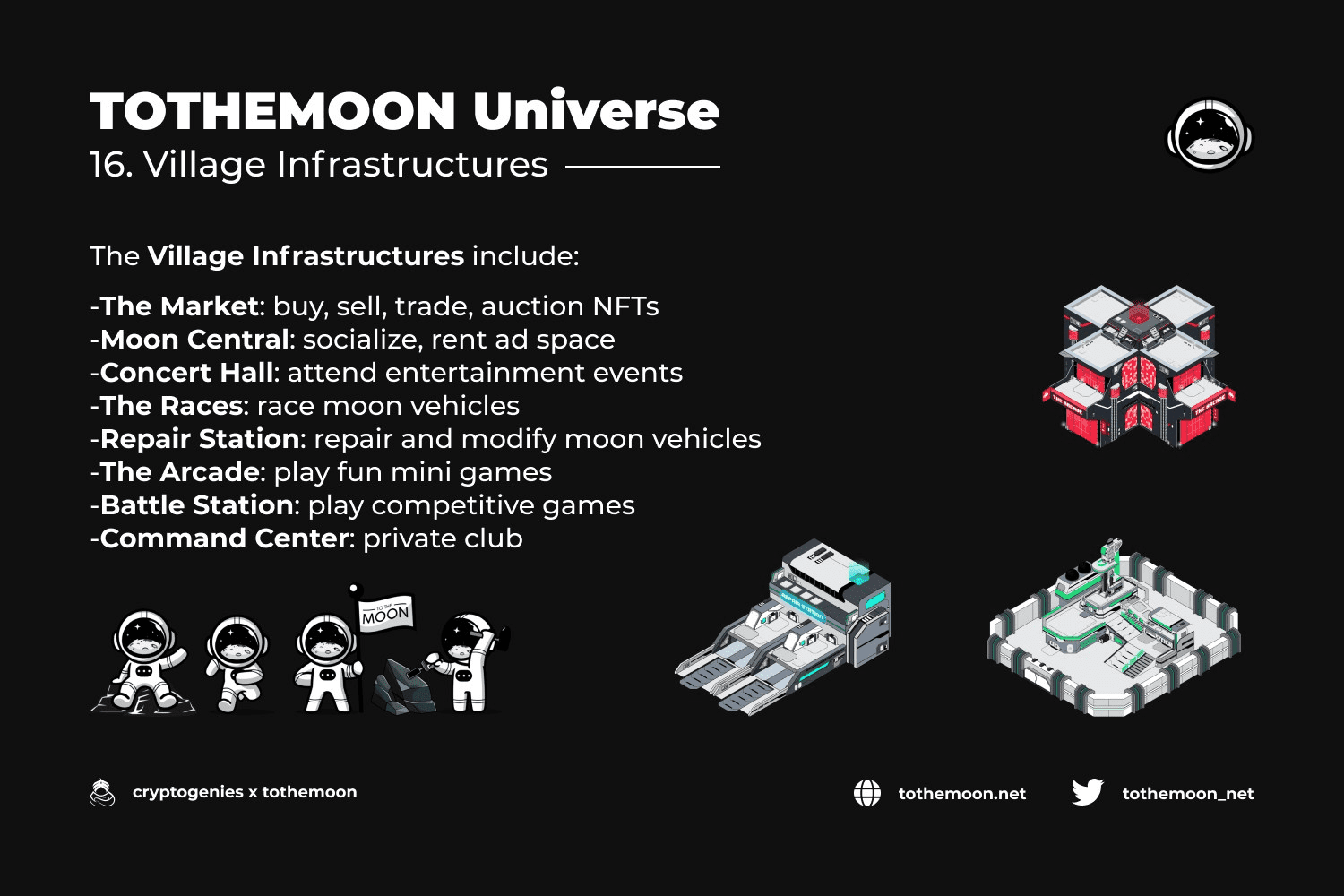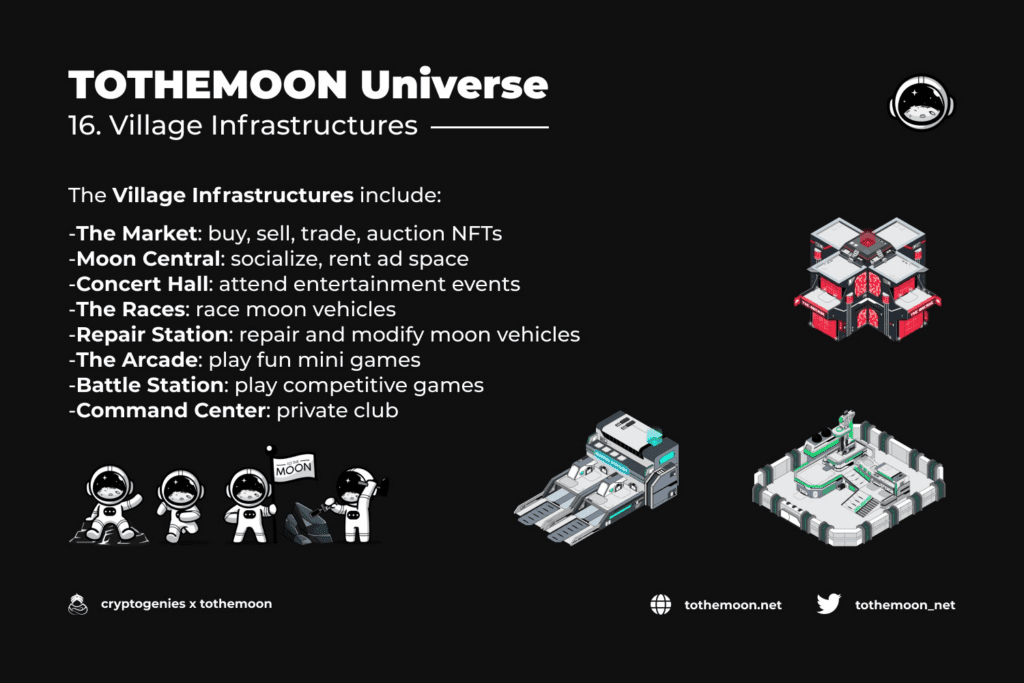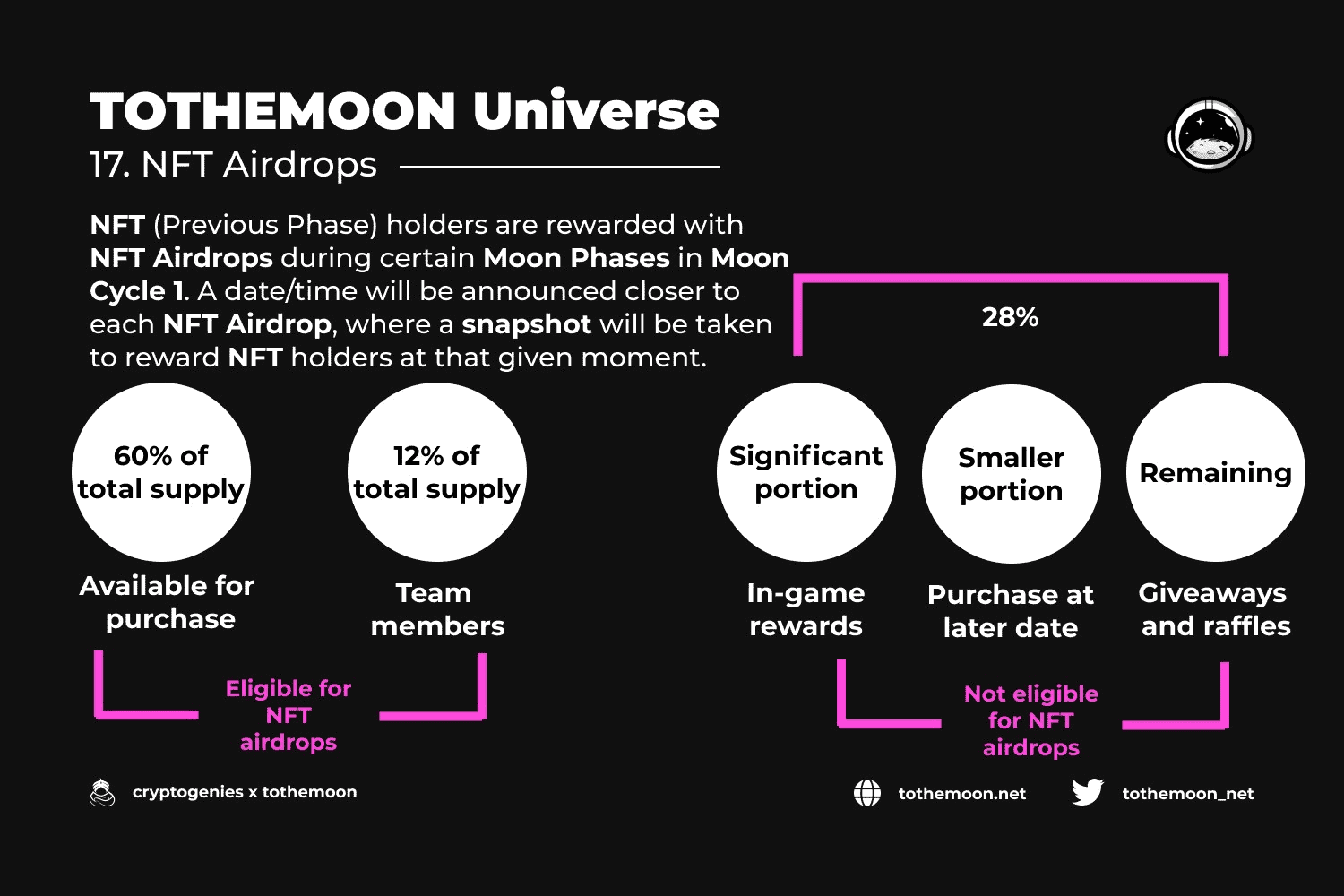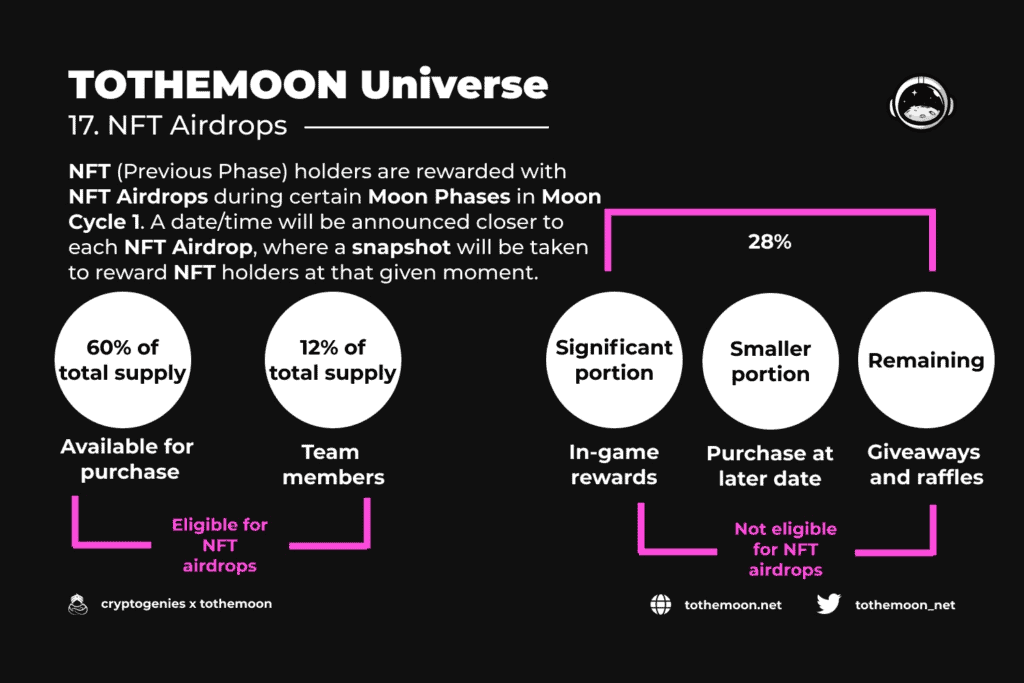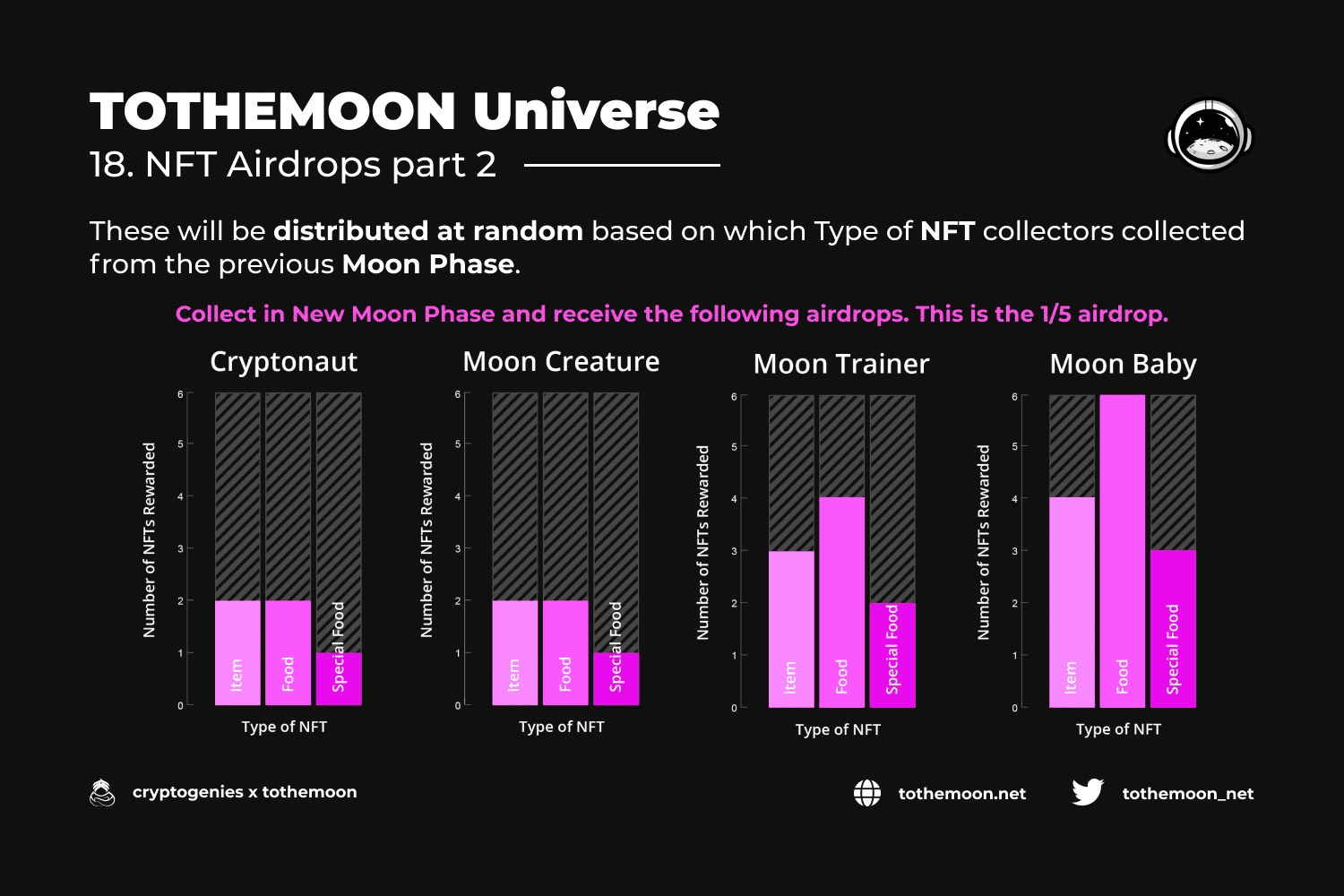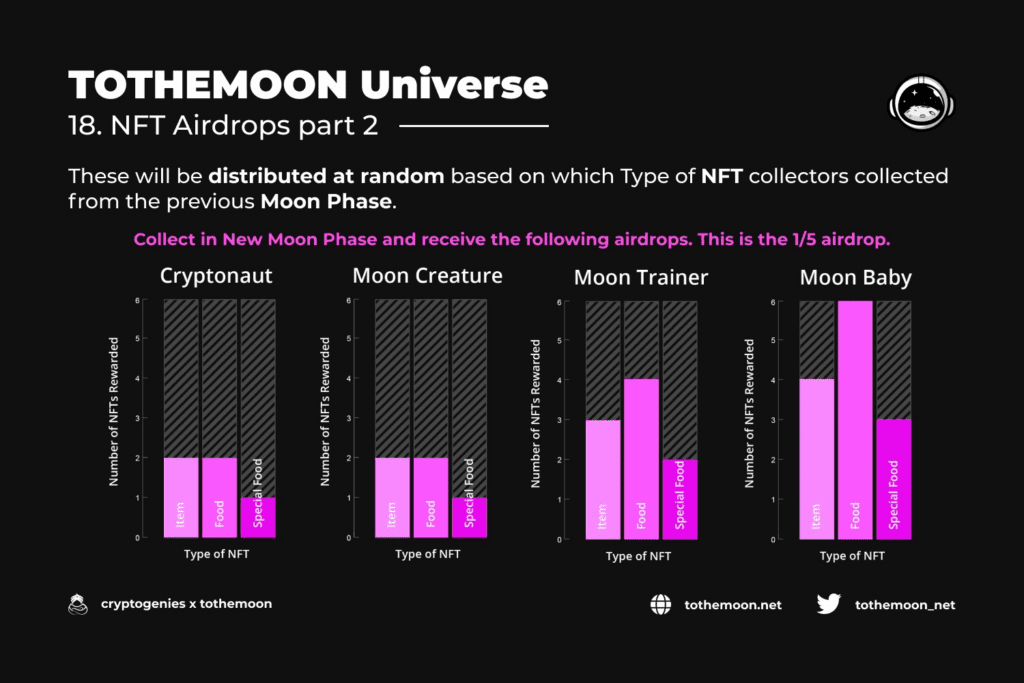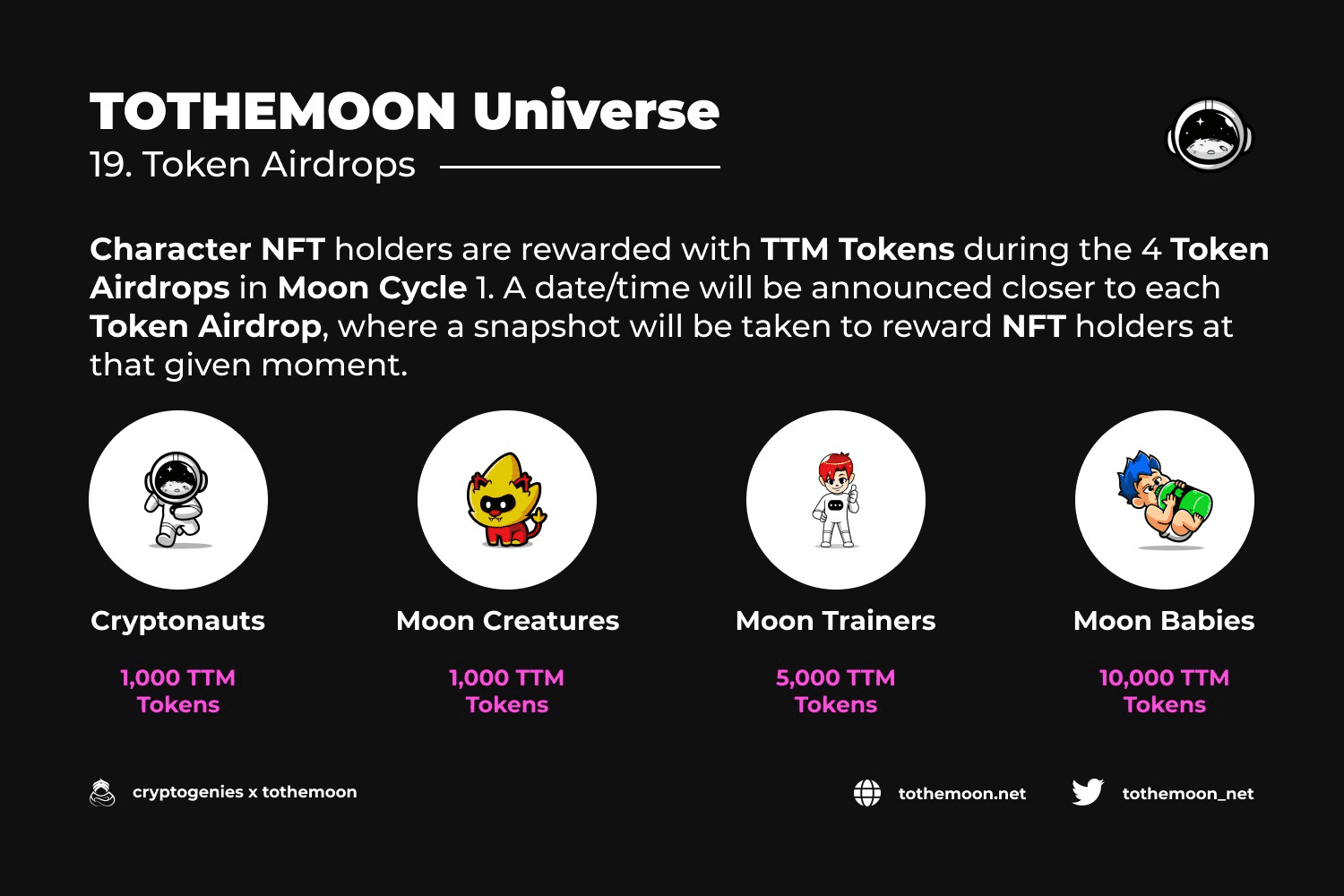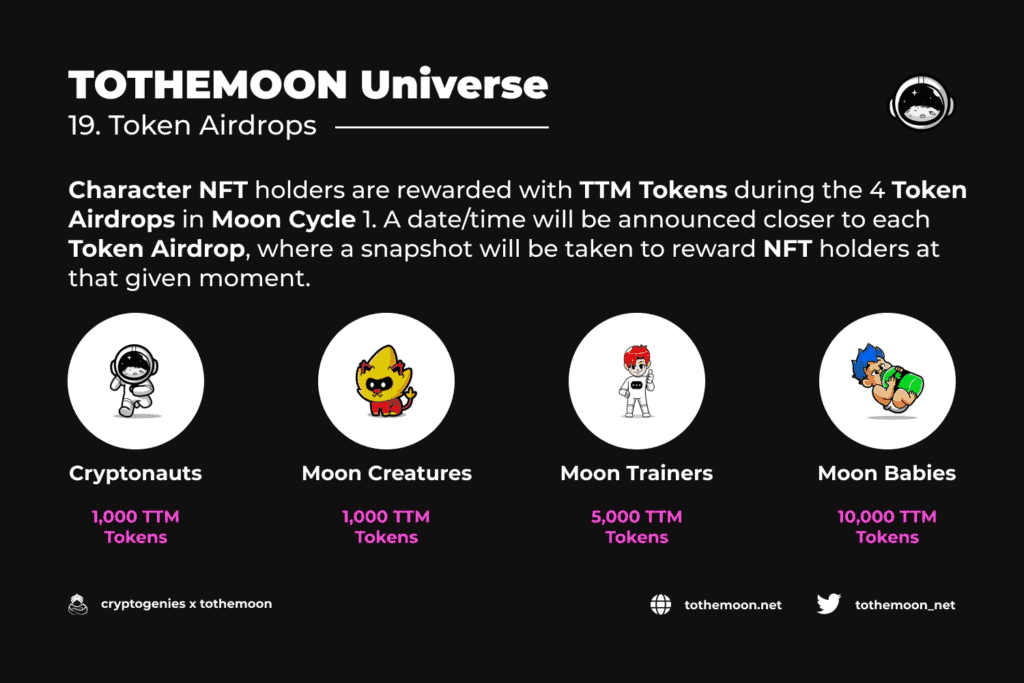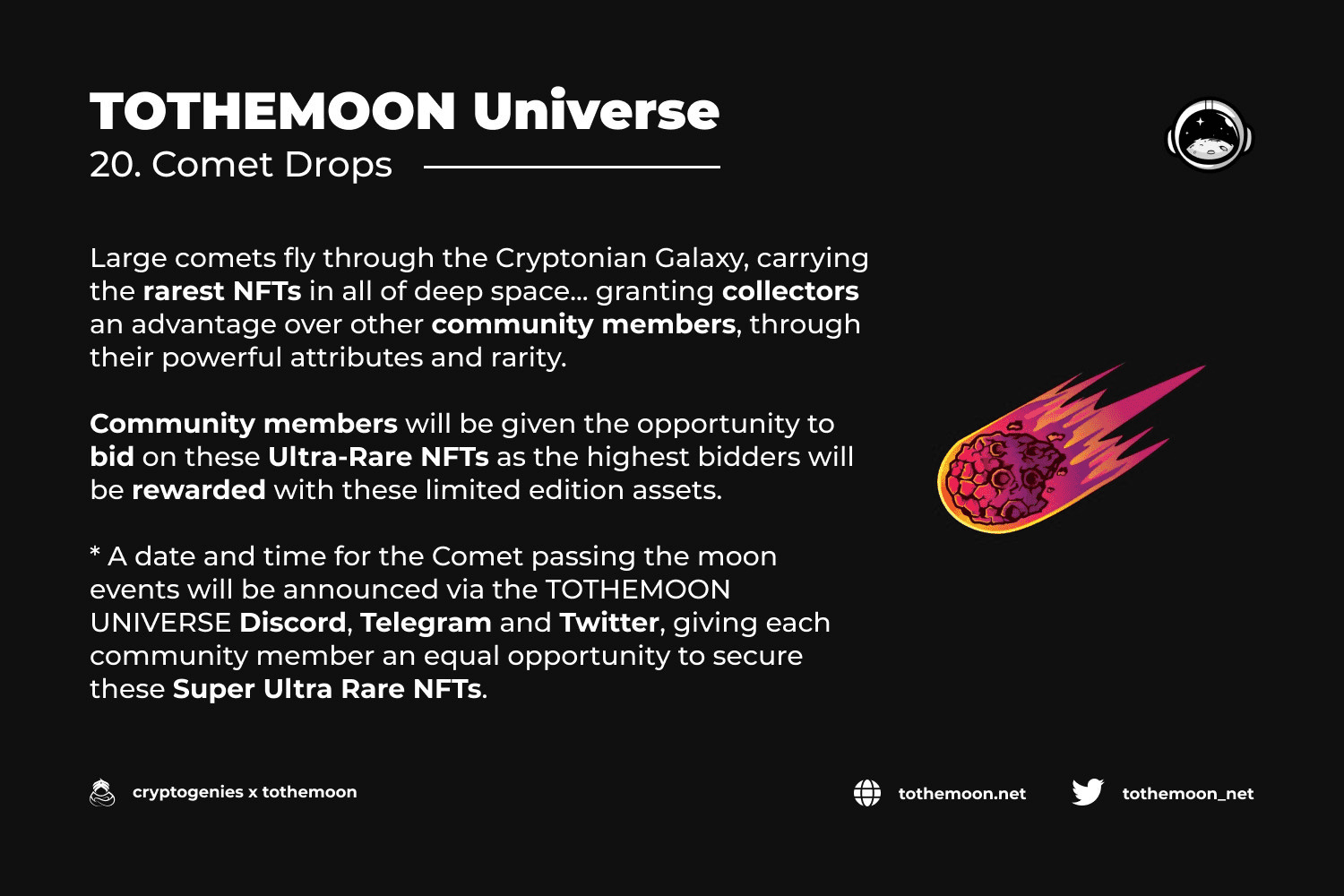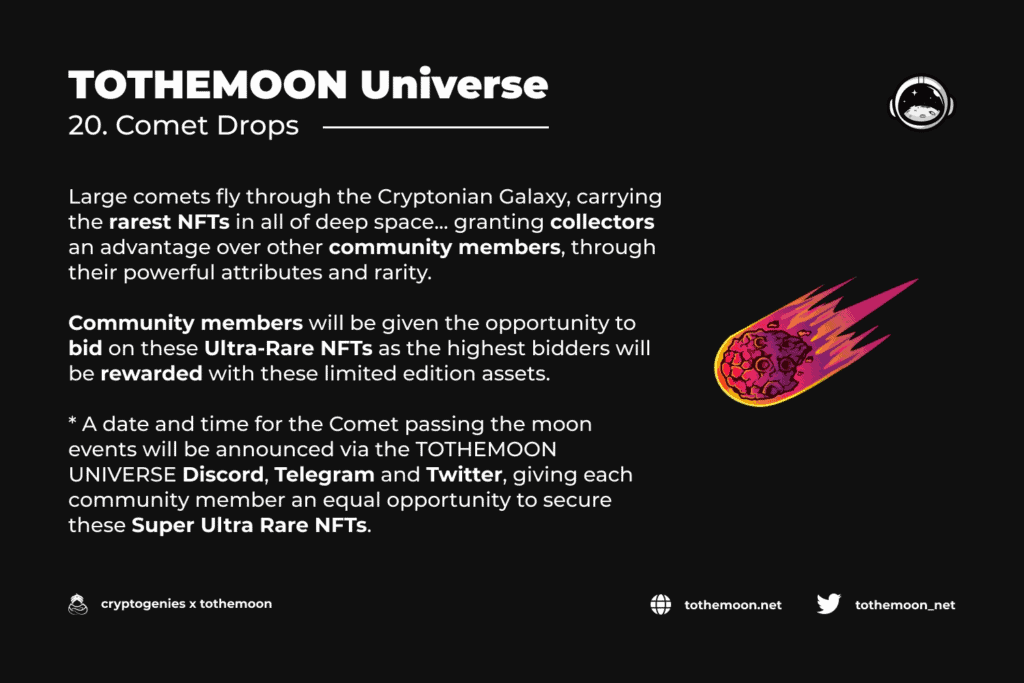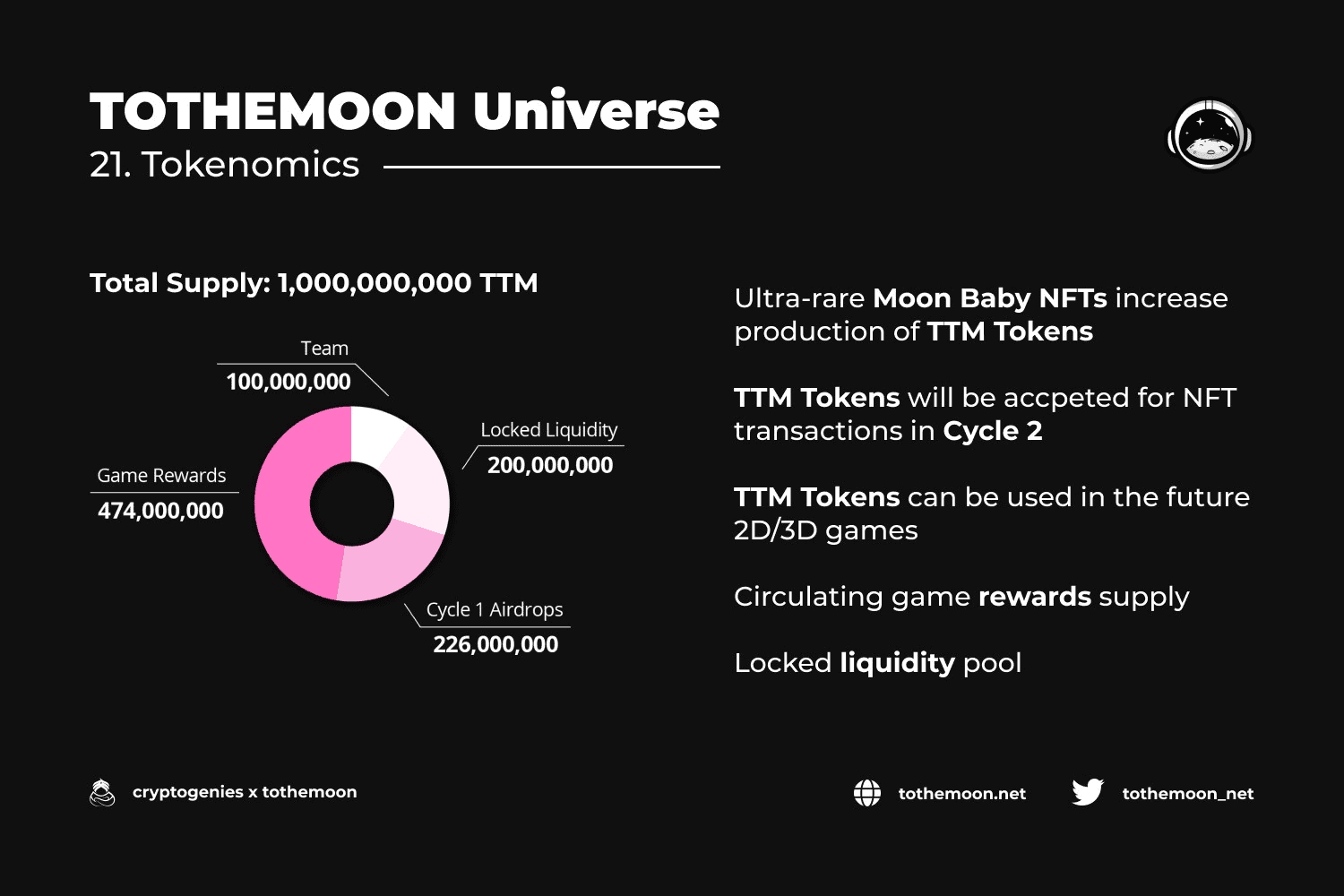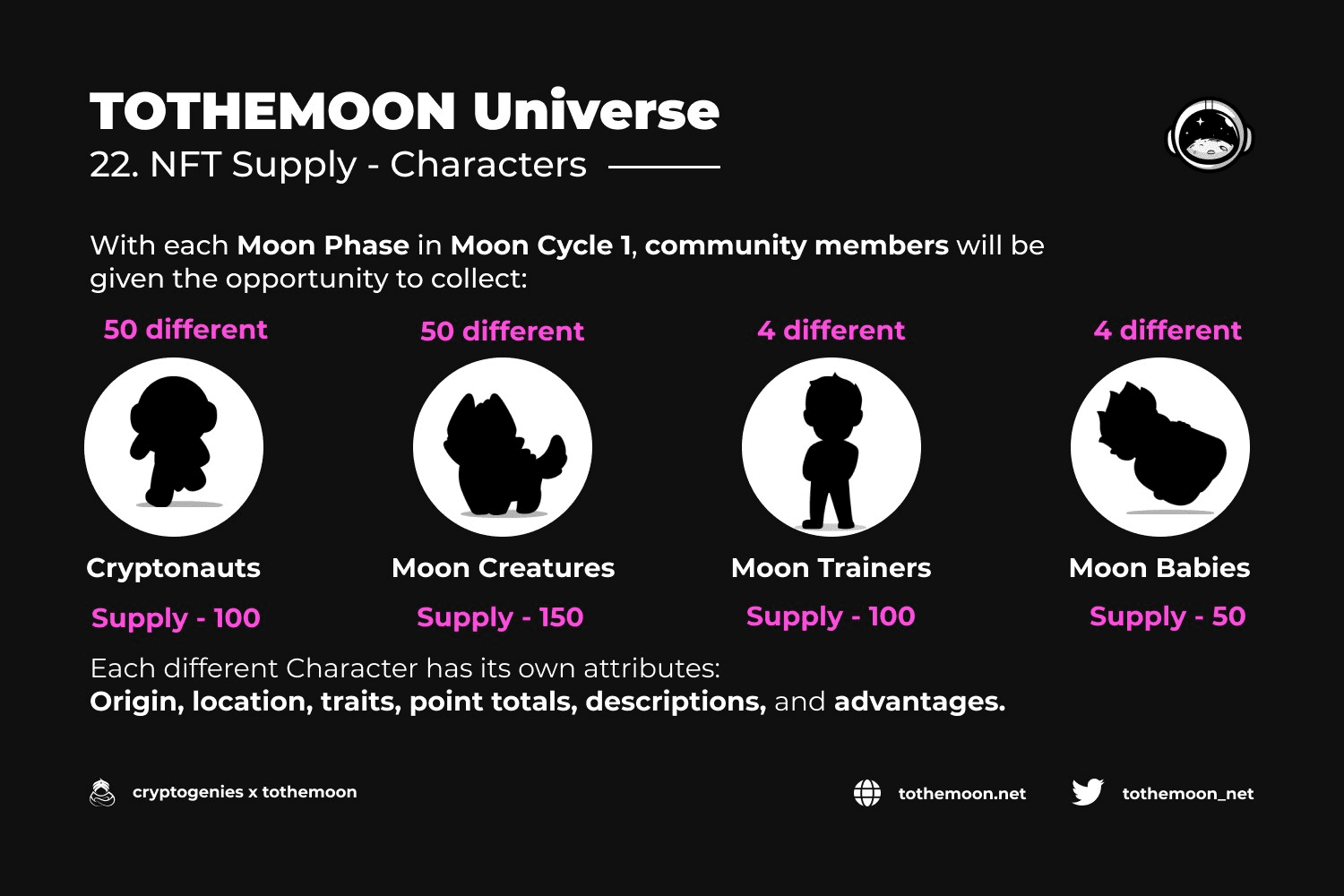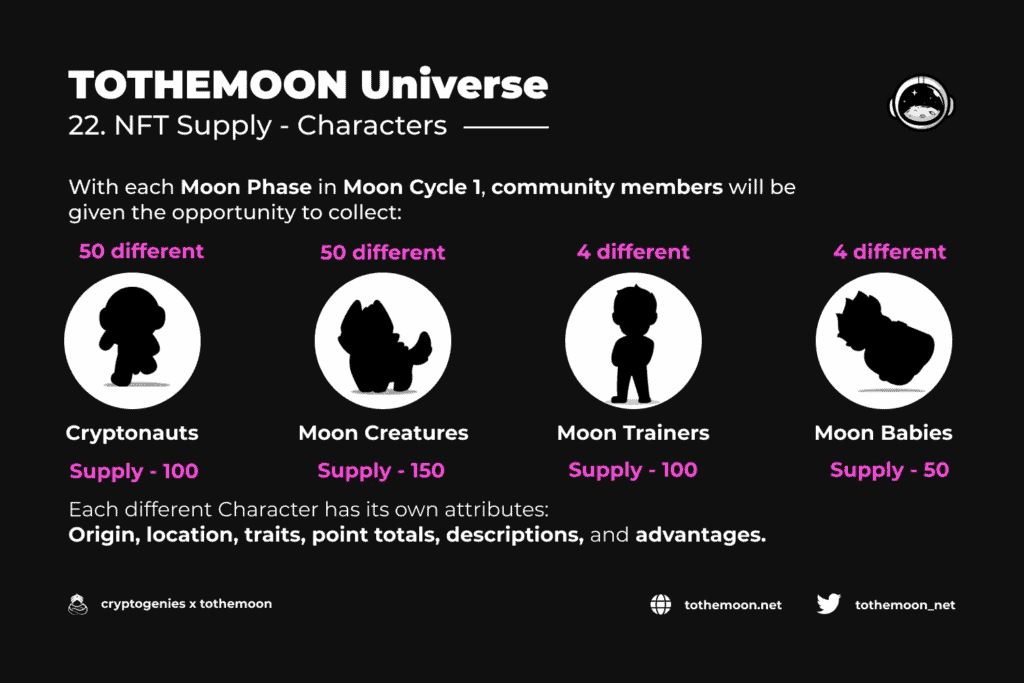 . . .
Visit the TOTHEMOON website
Follow TOTHEMOON Mission Control on Twitter @tothemoon_net
Hop on board the Space Stations & become a Cryptonaut: Discord/Telegram