After being the first project to enter Neo's N3 Early Adoption Program, TOTHEMOON Universe is maximizing all the tools and resources bestowed upon them to expand its metaverse and the initial step is launching the first Moon Phase collection of valuable NFTs called New Moon.


Expected to be ready for minting this last quarter of 2021 to end the year with a bang courtesy of an explosive launch, this is the first of eight Moon Phases and a new collection of character NFTs will be introduced in each Moon Phase. A press release detailing the exact date and time of the first Moon Phase will be announced soon as the day draws closer and that is why investors, stakeholders, and players need to keep tabs on their social media posts and communication channels. 
A Closer Look at the New Moon
There are four different character categories and there are also different mint prices for each. The first and second categories are Cryptonaut and Moon Creature respectively and they both require 10 GAS each to mint. The third category is the Moon Trainer which requires 25 GAS while the last and most expensive one is the Moon Baby which needs a total of 50 GAS to mint. Furthermore, only N3 GAS will be accepted for minting purposes.
As for the breakdown of the total character NFT supply, the inaugural launch of the New Moon collection will feature 50 different Cryptonaut characters, 50 different Moon Creature characters and four different characters each for both Moon Trainer and Moon Baby categories. For every type of Cryptonaut character, 100 units will be released and the same goes for every type of Moon Trainer. On the other hand, 150 units will be released for every type of Moon Creature character and as for every Moon Baby character, only 50 units will be made available to the public. 
This all amounts to 5,000 Cryptonauts, 7,500 Moon Creatures, 400 Moon Trainers and 200 Moon Babies which bring us to a total supply of 13,100 character NFTs for the entire New Moon collection. Out of all these character NFTs, only 60% will be made available for minting because the rest is allocated for game rewards, contests, raffles, and incentives for team members therefore the total New Moon character NFT supply available for mint is 7,800.
The Minting Process, Airdrops and The Market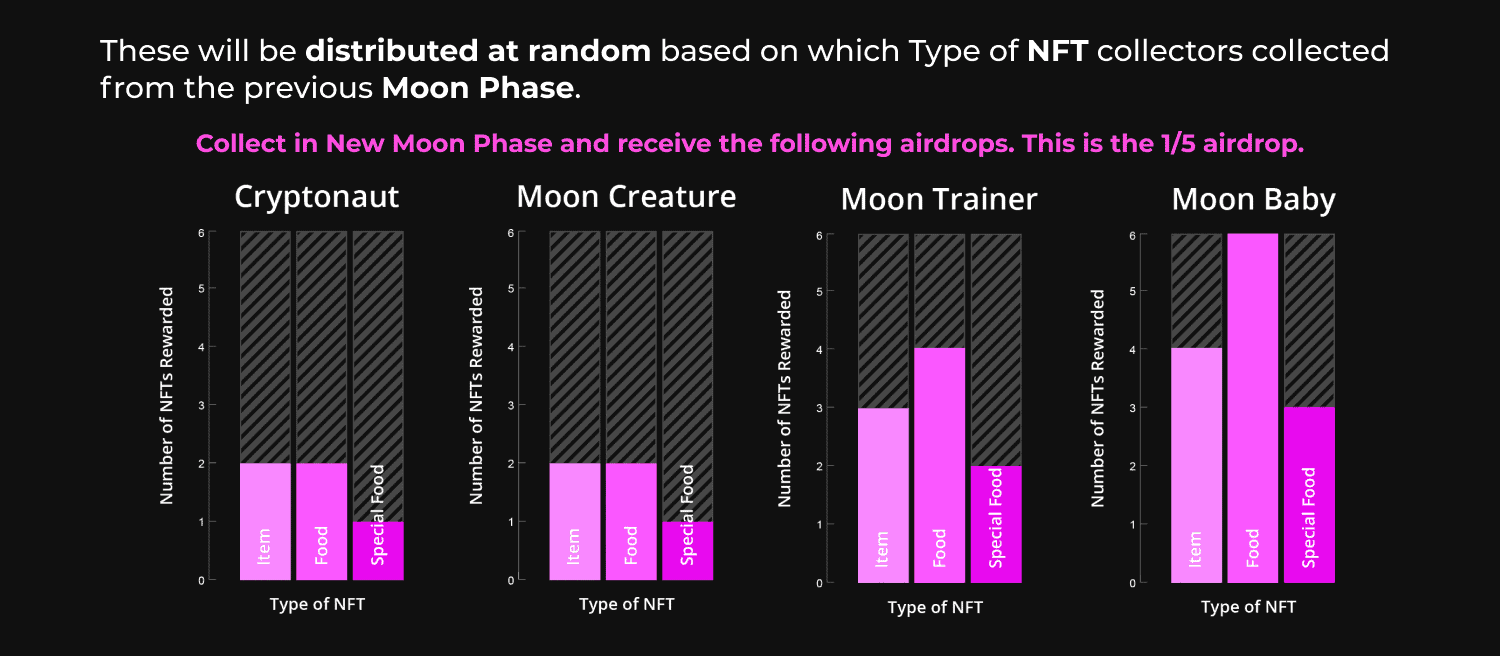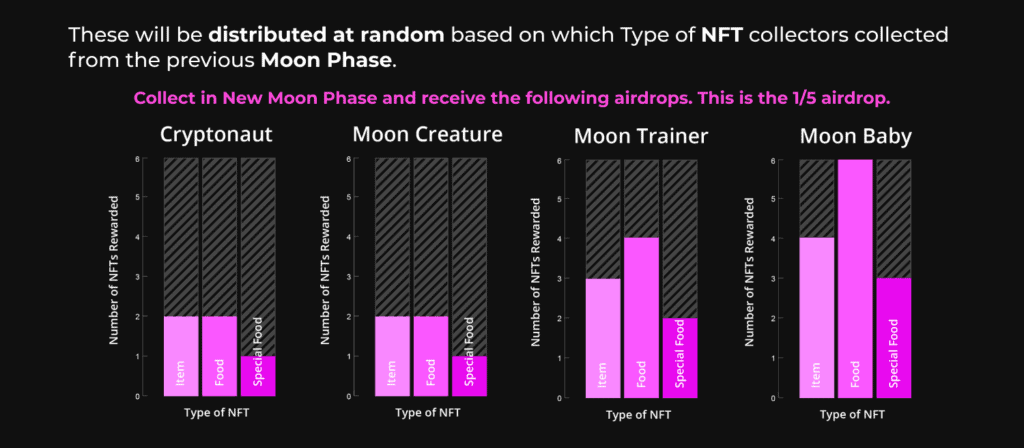 As for the minting process, collectors can choose which character category to mint and then they will receive a randomly generated character from the limited supply. This is on a first come, first serve basis therefore aspiring recipients need to keep their eyes peeled and monitor various community platforms for updates and announcements. In line with this, for every character NFT that people successfully collect during the New Moon launch, they will be rewarded with additional item NFTs and token airdrops straight to their wallets.
 Last but not the least, the official launch of The Market is also slated for this fourth quarter and it is projected to be around the time of the New Moon minting event. Although users will only be allowed to buy and sell their NFTs on The Market initially, there will soon be options for auctions and trading in the near future.


Visit the TOTHEMOON website.

Follow TOTHEMOON Mission Control on Twitter @tothemoon_net.

Hop on board the Space Stations & become a Cryptonaut: Discord/Telegram.