Vulcan Forged has been among one of the most prominent players in the blockchain gaming space as the platform is leading with the most fascinating firsts.
Vulcan Forged is proud to announce the first-ever in-game decentralized bank – Vulcan $LAVA Bank. They also launched the first-ever gaming DEX VulcanDEX – Elysium Swap has now taken its place.
Vulcan $LAVA Bank is yet another contribution to the P2E community from Vulcan Forged.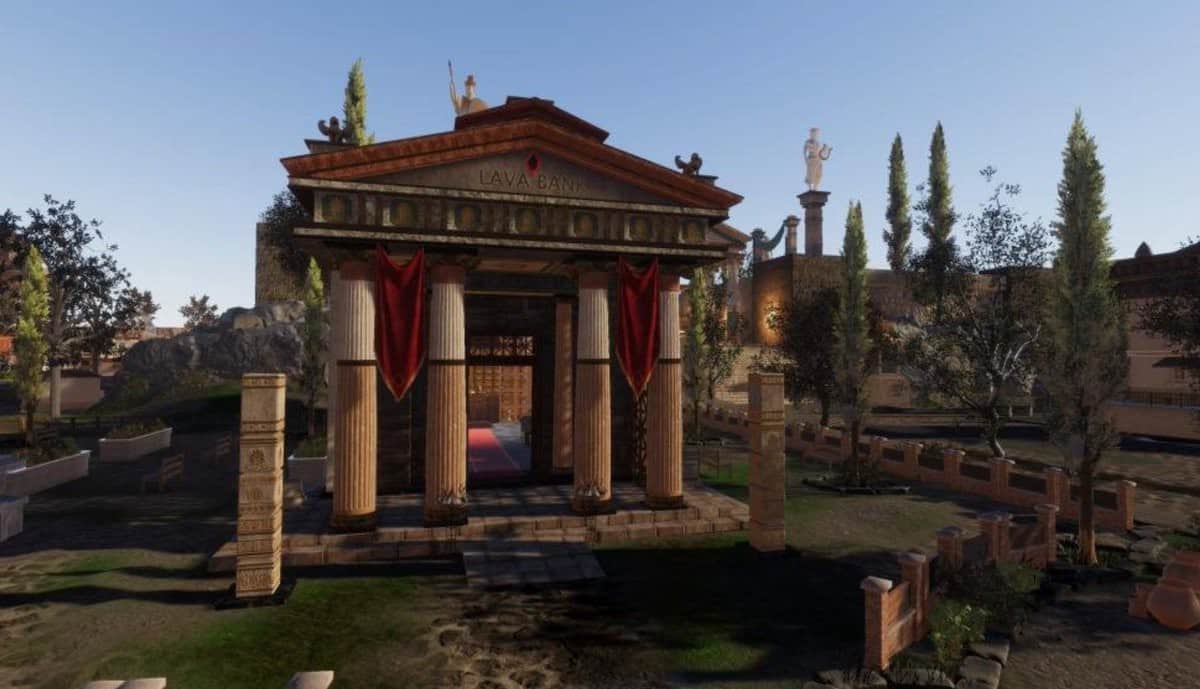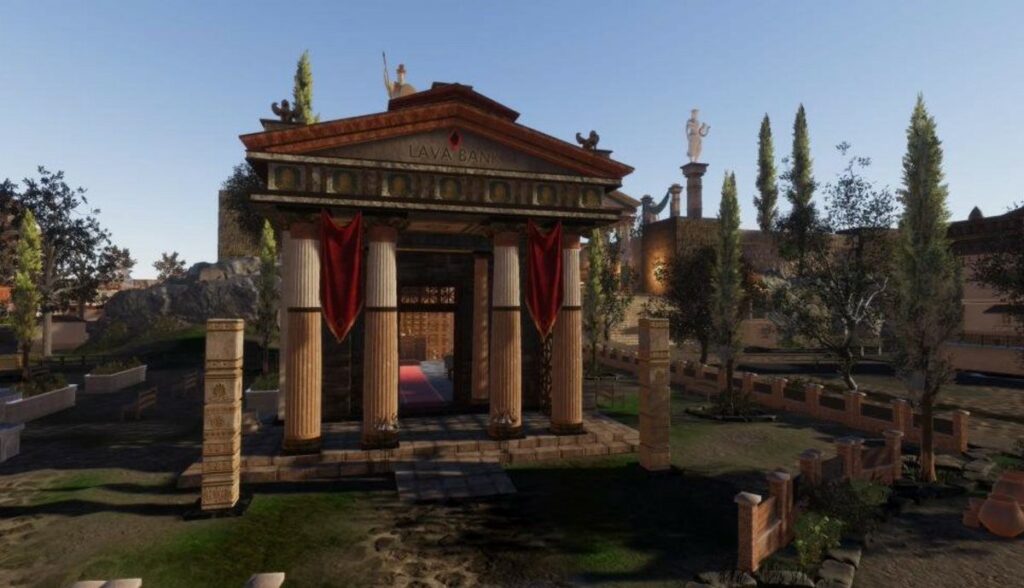 Vulcan $LAVA Bank
Vulcan $LAVA Bank is represented by a building – you'll find it in Vulcan City. The bank is located at the center of VulcanVerse. To open and manage a bank account, users need to have one of 500 Vulcan $LAVA Ledger NFTs. For Cold $LAVA, users additionally receive a single staking option.
What Is Cold LAVA?
In the Vulcan ecosystem, we see $PYR and $LAVA. For the P2E economy, $LAVA is the fuel. As users play Vulcan games, they utilize the P2E ecosystem and earn $LAVA (Cold LAVA when earned via P2E games).
You can stake only Cold Lava. Using the My Forge account, users can covert Hot Lava to Cold Lava and vice versa.
Vulcan $LAVA Staking Program
The users will be provided with several staking solutions by the Vulcan $LAVA Bank. To be eligible for the staking program, you must own Vulcan Lava Ledger NFT. As you stake $LAVA (cold), you earn in the form of APY.
Plans to choose from:
Flexible Plan – 5%
Hermes Plan – 8% (1-month lock-up)
Athena Plan – 20% (3-month lock-up)
The interest from the staking program will be given to you on a weekly basis. Depending on the $LAVA locked in the bank, you can get your weekly payment and reinvest it to multiply your earnings. With the "Auto-Compounding" option, you can automate the process.
The "Flexible Plan" allows you to withdraw your $LAVA at any time – it will void your weekly payment, though.
Stay always up to date:
📰 Don't Miss a thing: Join the News-Telegram Channel or The Discussion Group.
🐥In Your Feed: Follow us on Twitter, Facebook & Instagram.
📺 Let's Watch: Youtube Subscribe & Chill.
🎙️Useful Channels: NFT Giveaway Channel & Early Adopter Opportunities Channel.
🕹️Gaming Guild & Scholarships: Join our Discord.
📫Saturday Mail Recap: Subscribe for the Blockchain Gaming Digest.
Disclaimer:
We use affiliate links when possible. At no cost to you, we may earn some crypto or nfts.
While we strive for the accuracy of the content, we provide it "as-is." We take no responsibility for any actions or results. We write about games, treat them as games. We don't give investment advices. Always do your own, extensive research.