Vulcan Forged has agreed with Binance to offer fiat-on ramps for $PYR tokens.
Binance Connect, a leading global payment infrastructure provider, backed by Binance, will allow users to buy $PYR using Credit Card (CC.)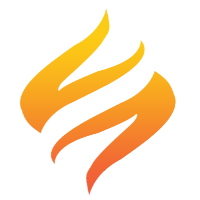 How Fiat On-Ramps Work
$PYR is the token behind the NFT game studio, Vulcan Forged, which integration with Binance will provide a seamless way for users to purchase $PYR.
Using the Binance pair as liquidity, you'll be able to use a credit card that buys $PYR on the exchange backend.
Stay always up to date:
📰 Don't Miss a thing: Join the News-Telegram Channel or The Discussion Group.
🐥In Your Feed: Follow us on Twitter, Facebook & Instagram.
📺 Let's Watch: Youtube Subscribe & Chill.
🎙️Useful Channels: NFT Giveaway Channel & Early Adopter Opportunities Channel.
🕹️Gaming Guild & Scholarships: Join our Discord.
📫Saturday Mail Recap: Subscribe for the Blockchain Gaming Digest.
Disclaimer:
We use affiliate links when possible. At no cost to you, we may earn some crypto or nfts.
While we strive for the accuracy of the content, we provide it "as-is." We take no responsibility for any actions or results. We write about games, treat them as games. We don't give investment advices. Always do your own, extensive research.